savioz fabrizzi architectes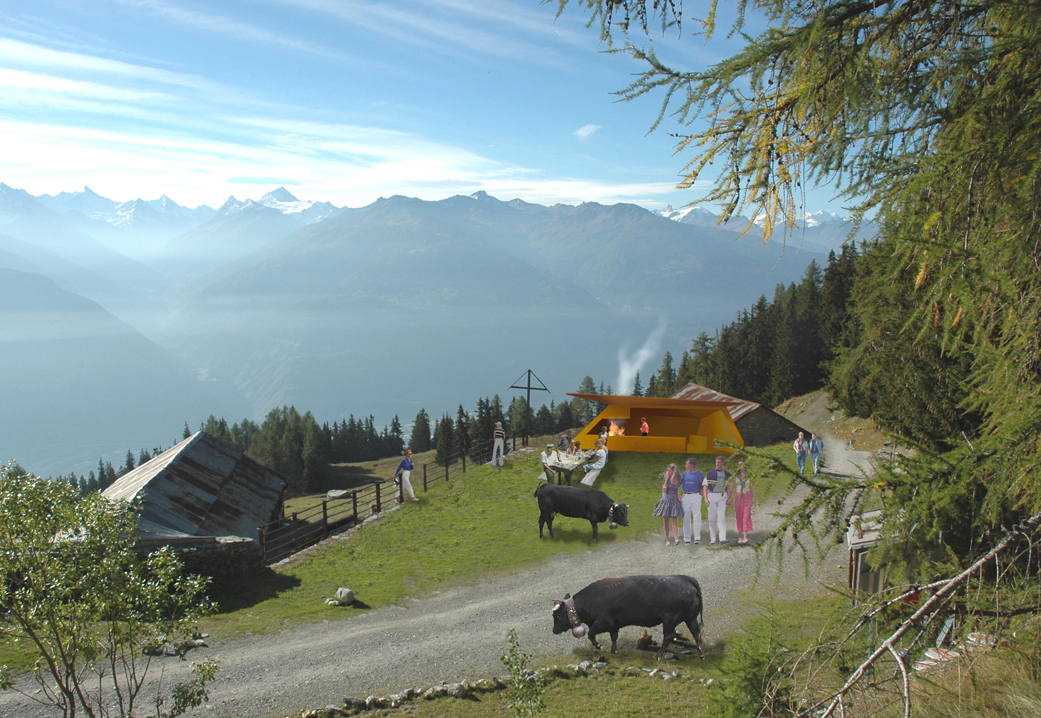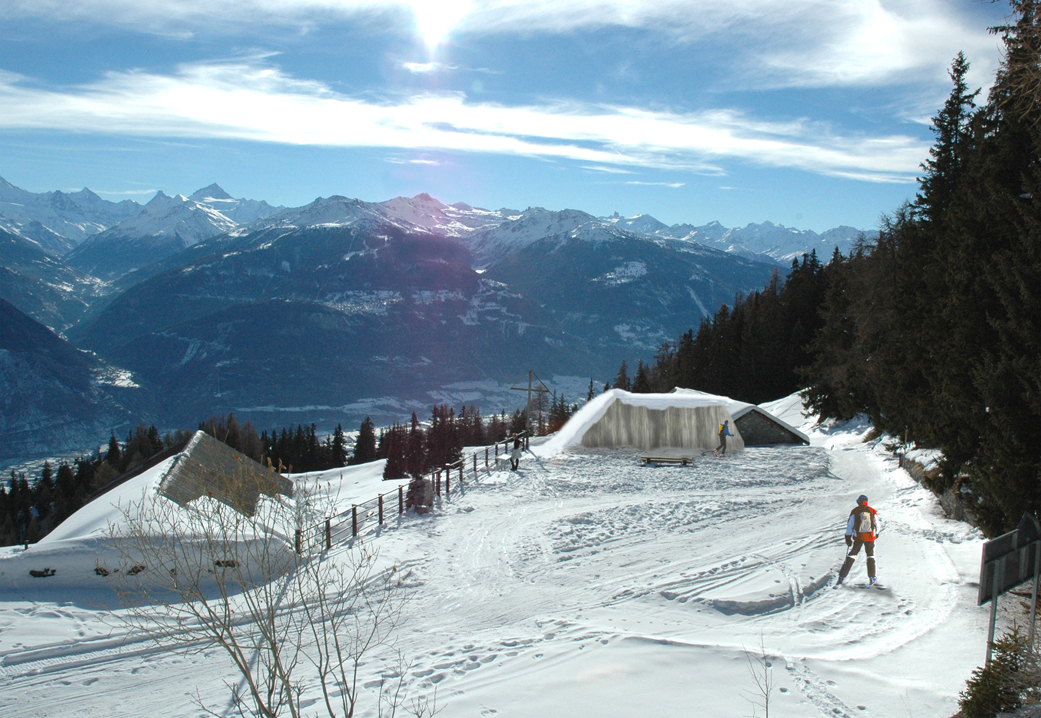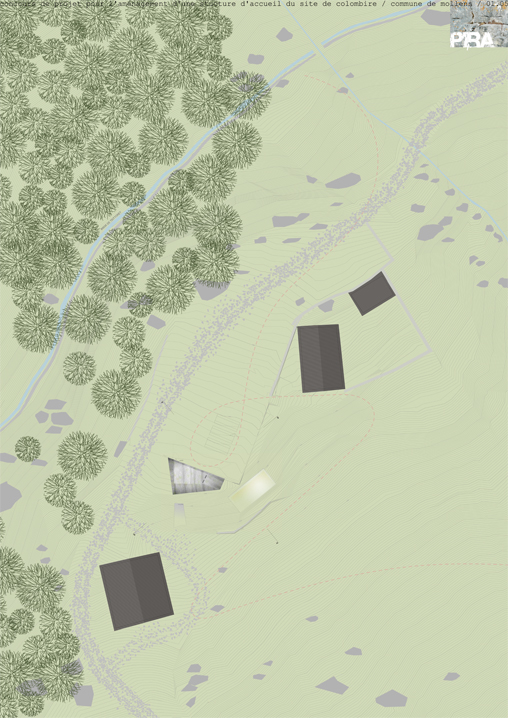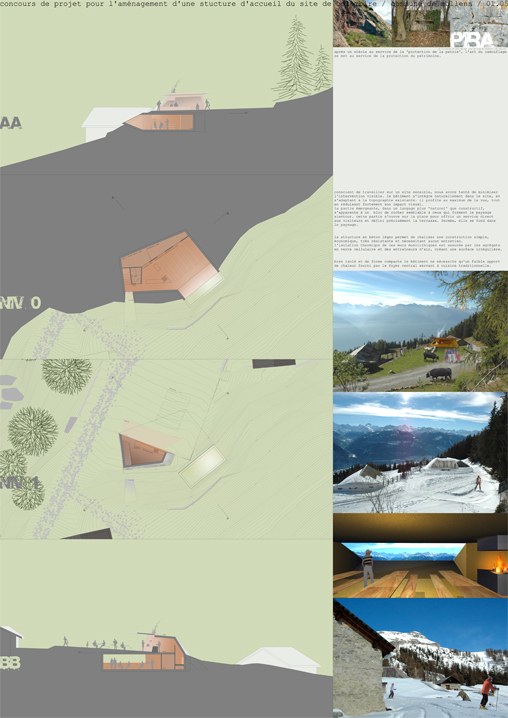 alpine pasture museum, colombire, competition, 3rd place

client :

colombire hamlet association

programme :

refectory and exhibition room, kitchen, storage, kiosk, terrace

date :

competition august 2005

collaboration :


atelier d'architecture joseph cordonier, lens

aware of working on a sensitive site, we sought to minimise the visible intervention. the building integrates naturally into the site, adapting to the existing topography. this makes the best of the view, while substantially reducing its visual impact.

the protruding part, in a language that is more 'natural' than structural, resembles a rock similar to those that make up the surrounding landscape. this part looks onto an open space in order to provide a direct service for visitors, and gives precise definition to the terrace. when closed, it melts back into the landscape.



alpine pasture museum, colombire, competition, 3rd place