savioz fabrizzi architectes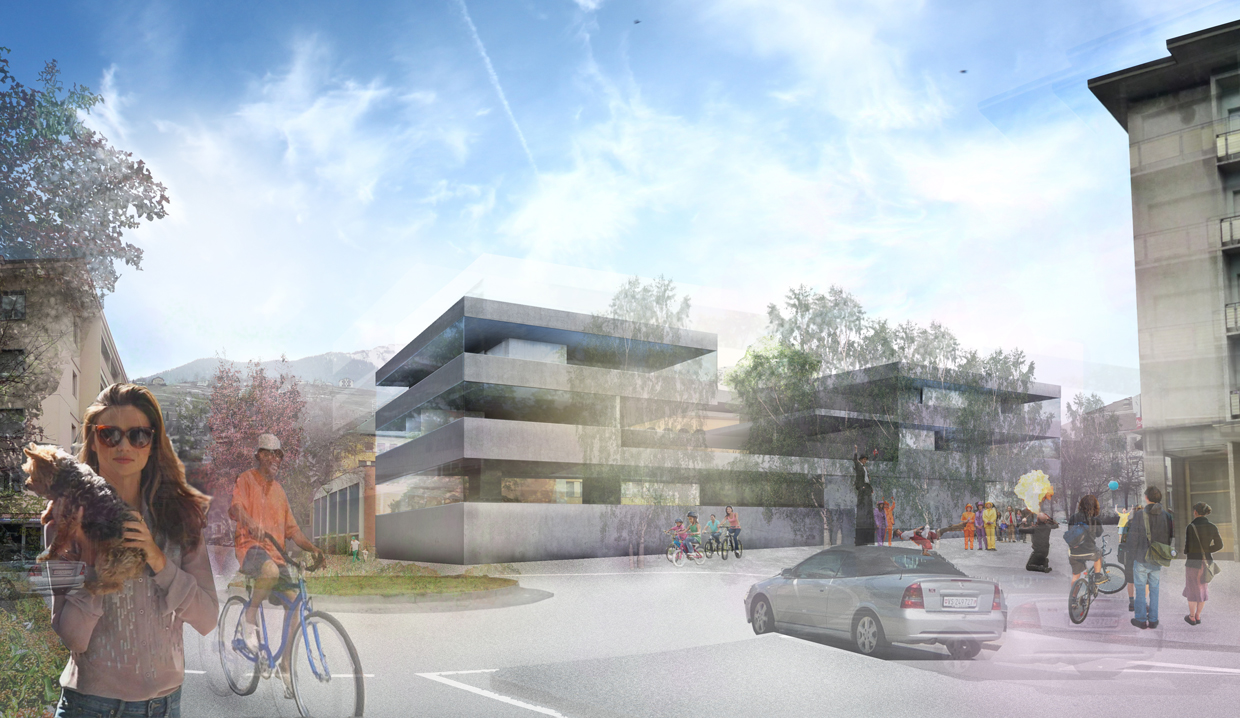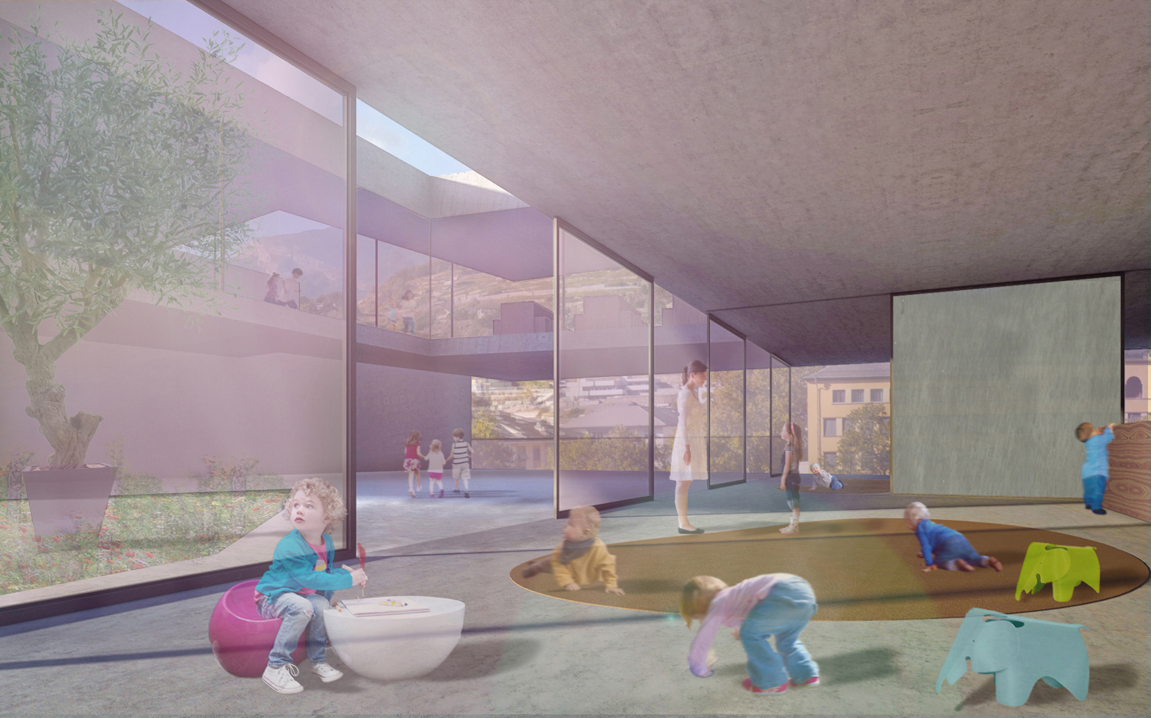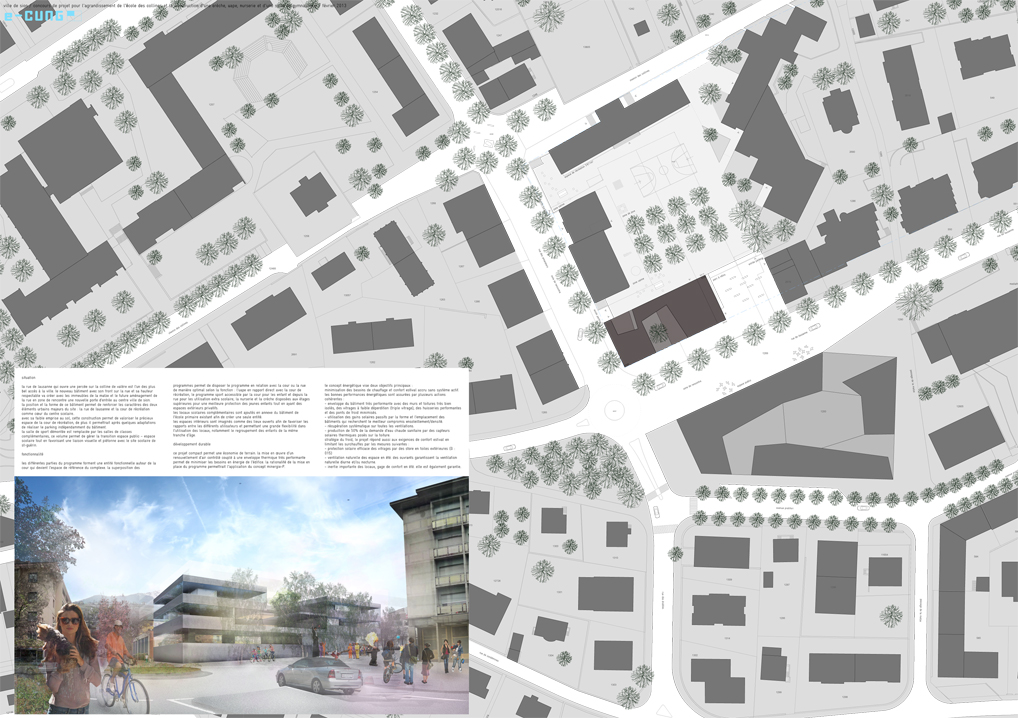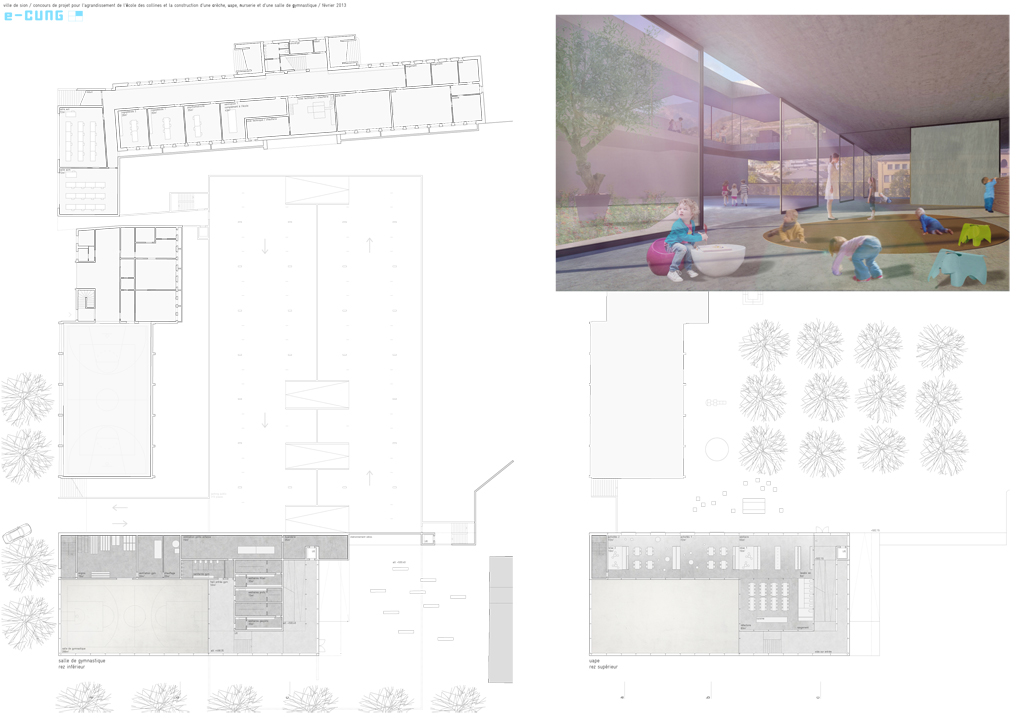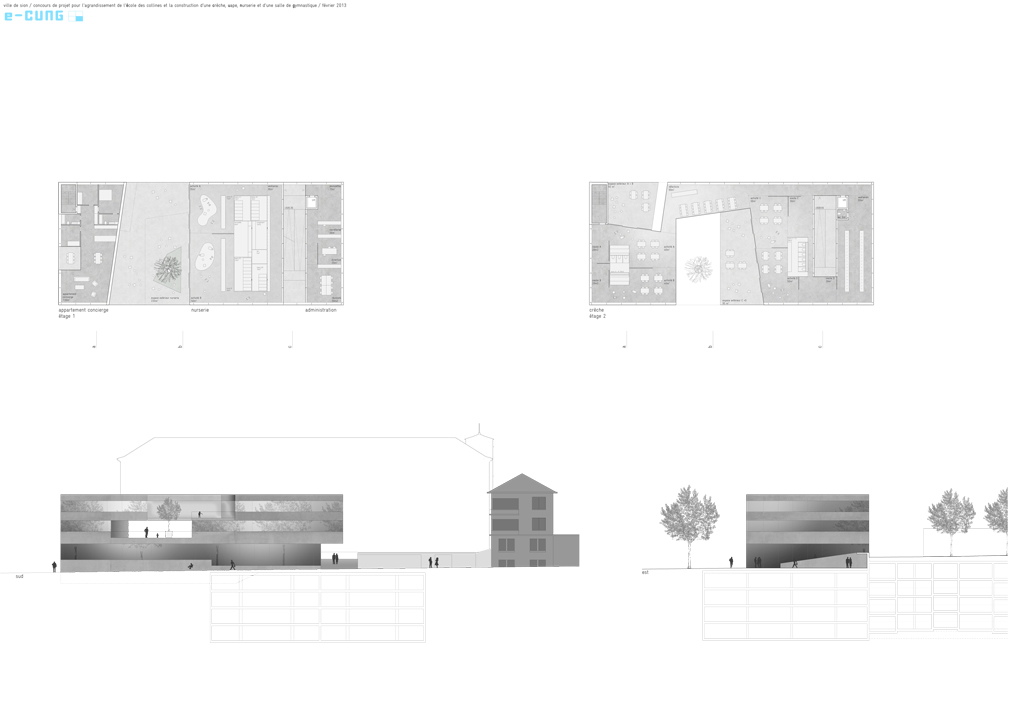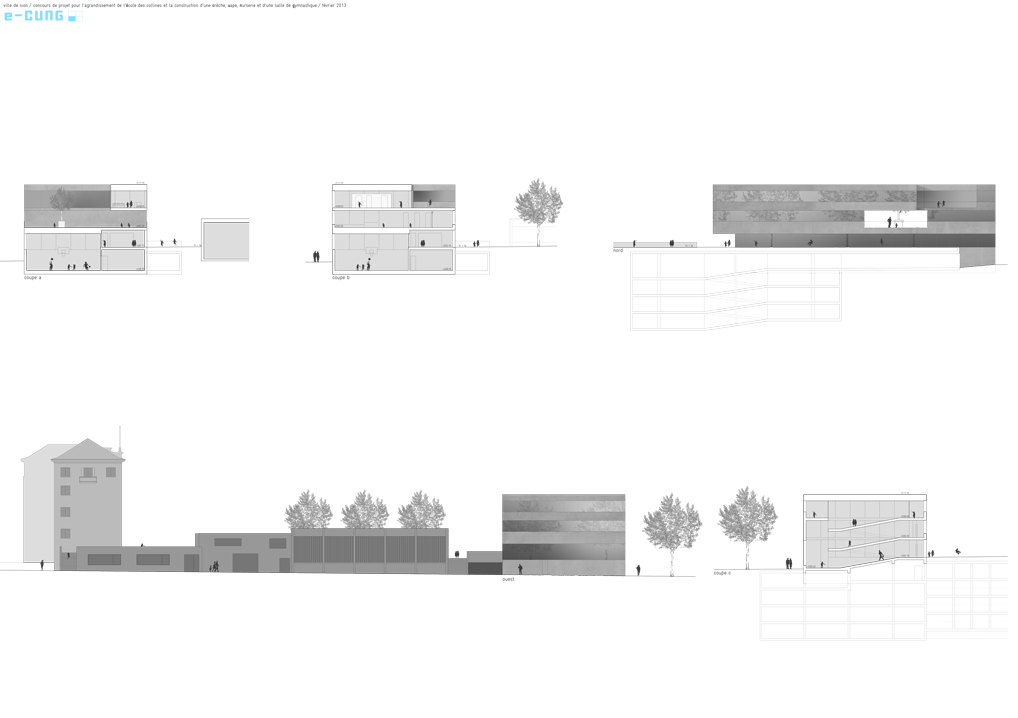 les collines school, crèche, pre/post-school childcare unit, sion, competition, 1st place
client :

city of sion
program :
extension of les collines school, new gym halle, nursery for 25 children, crèche for 56 children, childcare unit for 72 students, administration, concierge's apartment, technical room
dates :
competition february 2013, 1st place
sia 116 volume :
11'950 m3
the rue de lausanne, which creates an opening in the colline de valère, is one of the most attractive routes into sion. the new building, with its street frontage and not inconsiderable height, along with the la matze buildings and the transformation of the street into a pedestrian priority zone, will help to create a new entry point to the town centre.
the position and shape of this building emphasises the character of each of the site's two major urban components – the rue de lausanne and the schoolyard as the heart of the school complex.
the building's modest footprint makes best use of the precious schoolyard space, and with a few adaptations, would also enable a car park to be created separately from the building.
the old sports hall has been taken down and replaced by additional classrooms. this building enables the transition between public space and school space to be managed while promoting a visual and pedestrian connection with the st-guérin school site.
functionality
the different parts of the project form a functional entity based around the schoolyard, which becomes the key space of the complex. the positioning of the different parts of the project above one another enables each one to be optimally sited relative to the schoolyard or the street depending on its function: the childcare unit is in direct relationship with the schoolyard, the sports building can be accessed from the schoolyard by children and from the street by non-school users, the nursery and crèche are located on the upper storeys to provide greater protection for the young children, while still having private outdoor spaces.
the extra school premises are added as an annexe to the existing primary school building in order to create a single entity.
the internal spaces are conceived as open spaces to promote relationships between the different users and allow a high degree of flexibility in the use of the premises, particularly in grouping together children of the same age cohort.
les collines school, crèche, pre/post-school childcare unit, sion, competition, 1st place