savioz fabrizzi architectes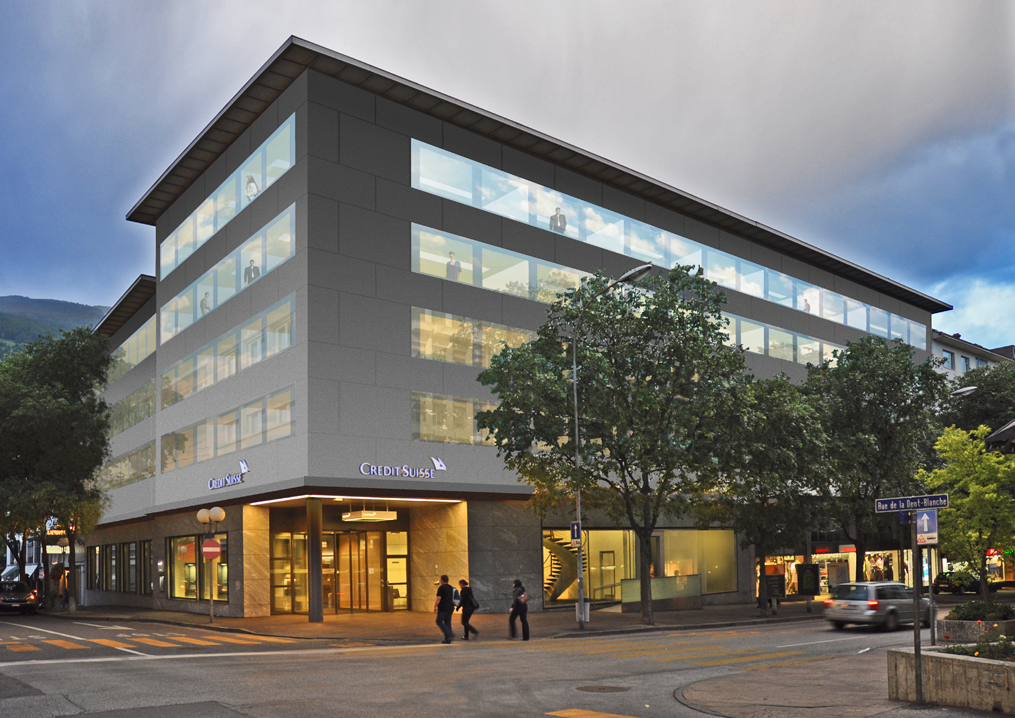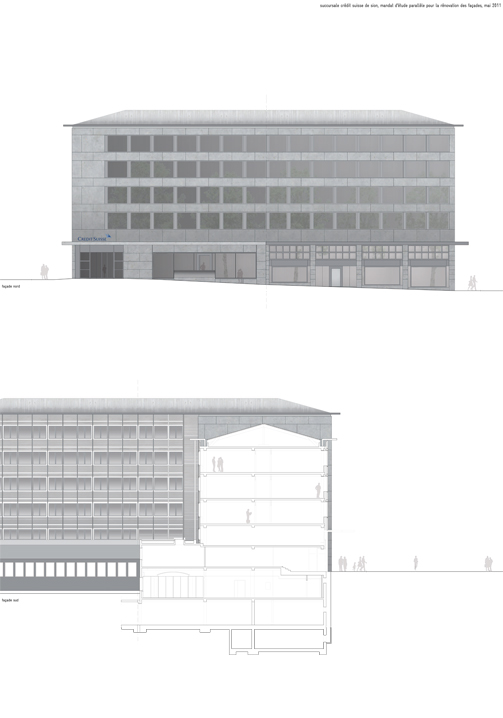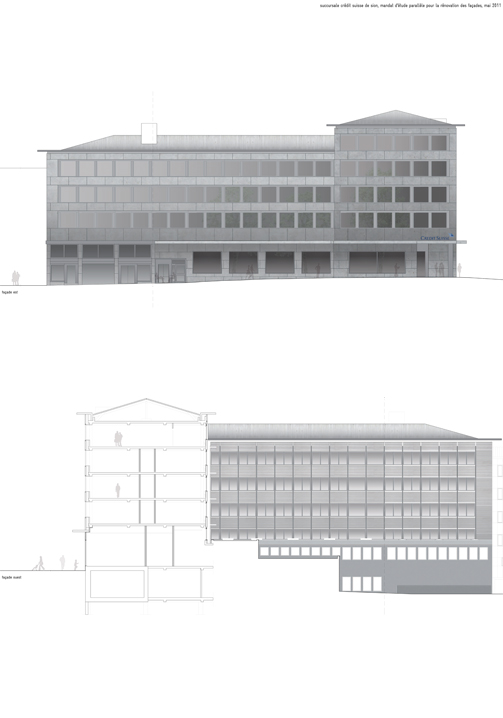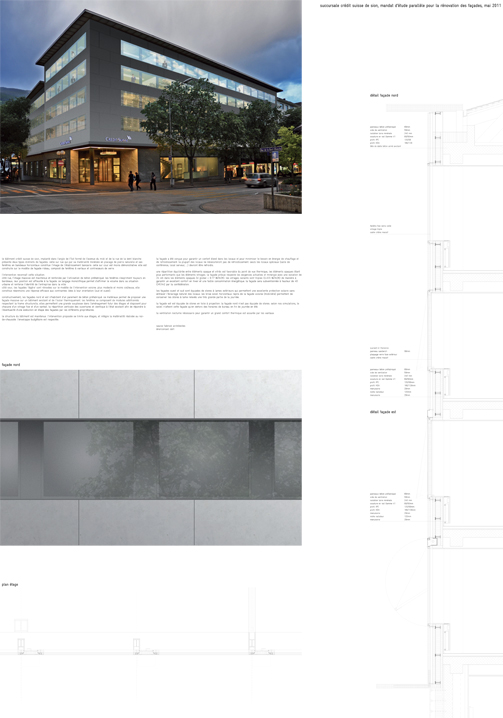 crédit suisse facade, sion, conversion, competition

client :

crédit suisse sion

program :

renovation of existing facade


dates :

competition may 2011

building physics:

énerconseil, sion

the crédit suisse building in sion, situated at the corner of the block formed by the avenue du midi and the rue de la dent blanche has two different types of façade. the façade facing the street, given a mineral finish with natural stone cladding, and with windows running in horizontal lines, typifies the style used for banks. the façade overlooking the courtyard makes less of a statement. it is constructed like a curtain wall consisting of casement windows and glazed panels.


the design acknowledges this situation. on the street side, the image of solidity is maintained and increased via the use of prefabricated concrete. the windows are still in strip form, their position is made flush with the façade. this monolithic style asserts the presence of the building in its urban setting and reinforces the bank's identity in the town. on the courtyard side, the "light" façades are renovated in similar style to the adjacent work. more modest and less expensive, this work is nevertheless an effective response to the constraints related to their orientation (south and west).


structurally, the north and east façades are given a facing of prefabricated concrete. this enables the existing building to be given a solid façade that provides thermal insulation. the windows consist of modules added to the existing structural framework, and allow great flexibility in the future organisation of the storeys. each has a fixed piece of glazing and a casement. the vertical distribution of the openings remains identical in order to allow for the possibility of work on the façades being performed in phases by the various owners.


the structure of the building is the same. the work proposed is limited to the upper storeys and incorporates the materials used on the ground floor.







crédit suisse facade, sion, conversion, competition