savioz fabrizzi architectes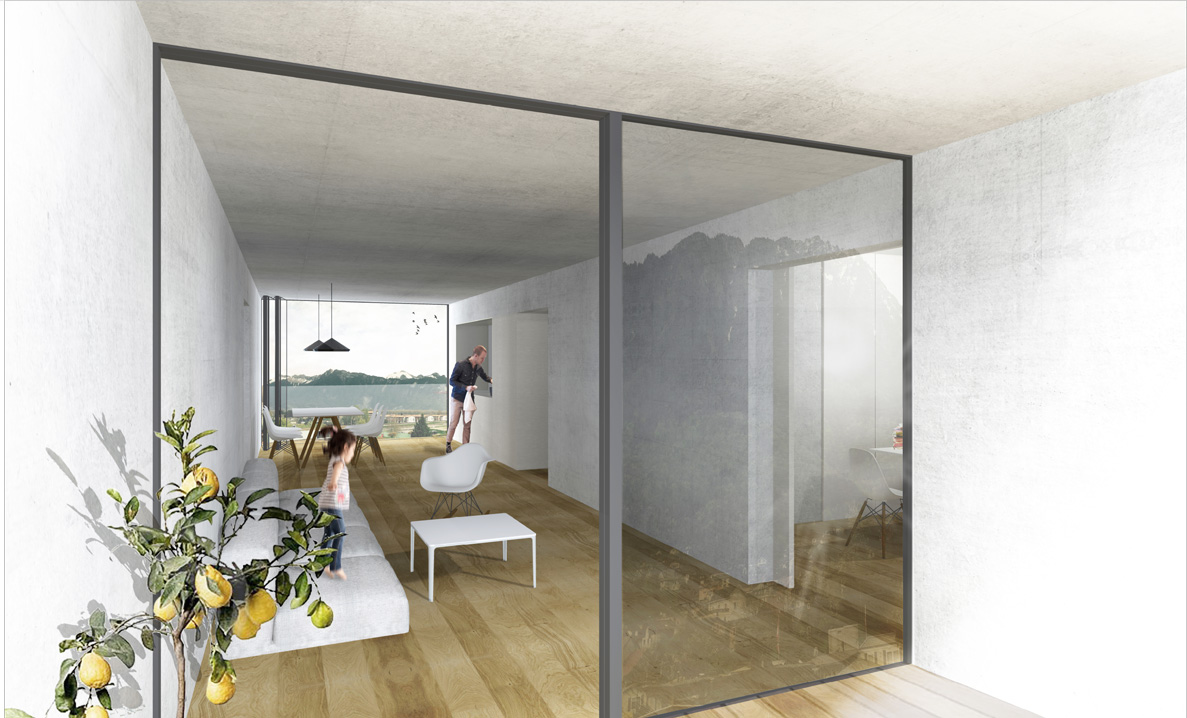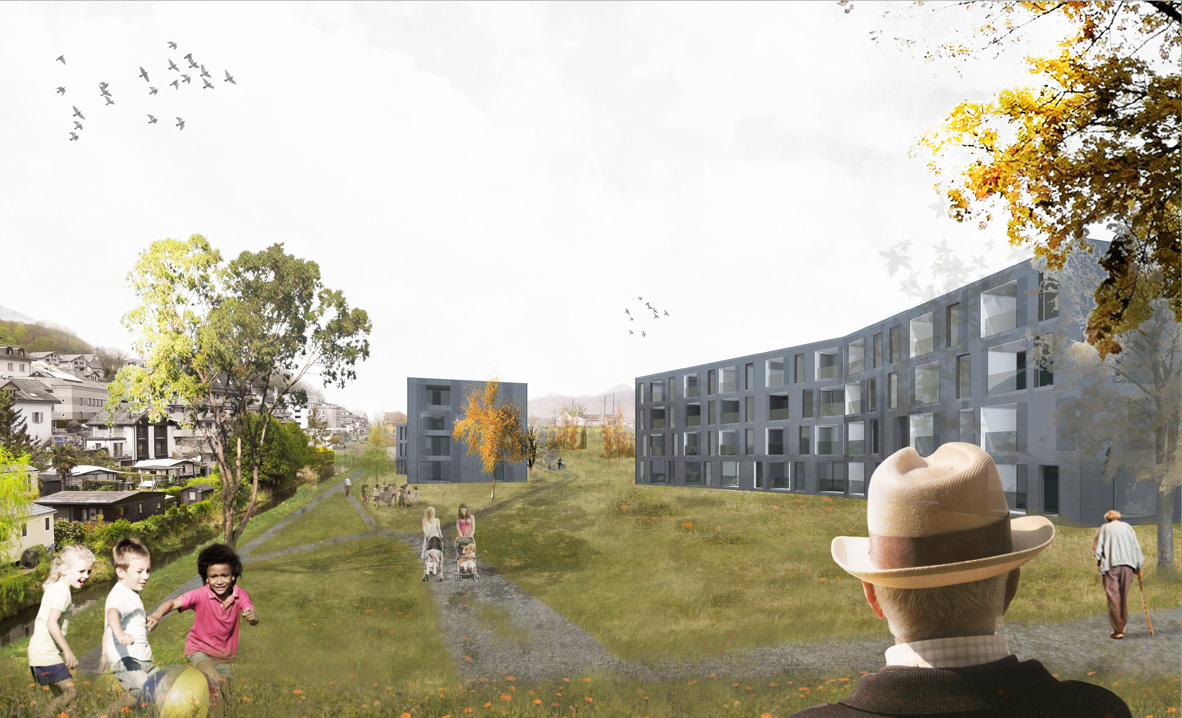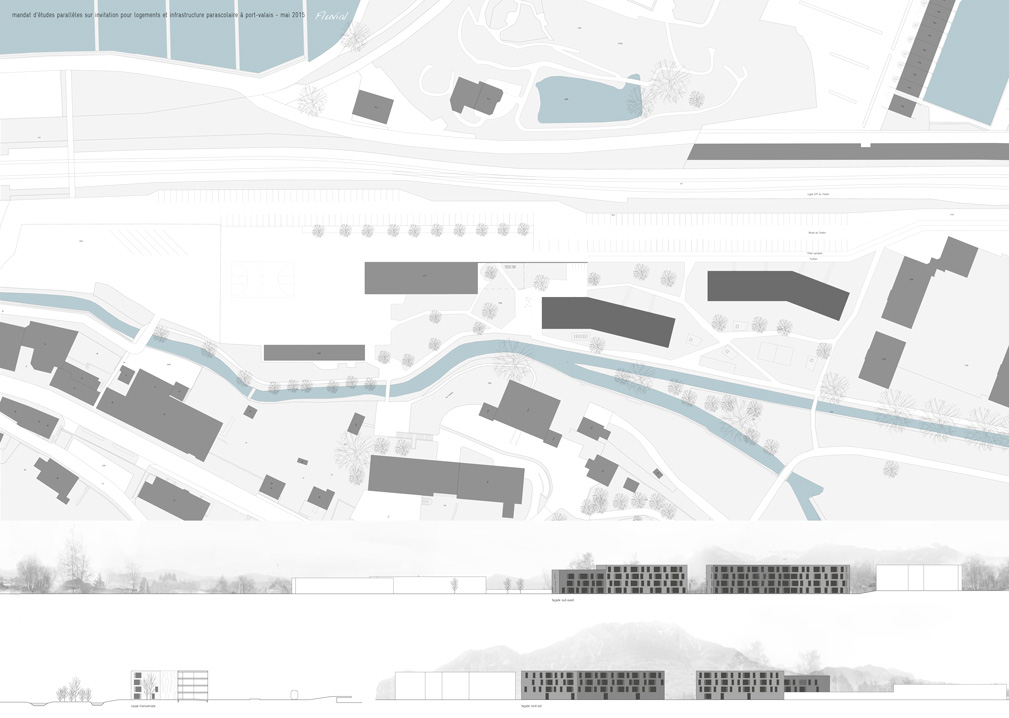 design for housing and childcare facilities at port-valais, invited competition

client :

fisp (fondation interprofessionnelle sanitaire de prévoyance)

programme :

housing, childcare facilities, outdoor spaces and parking

dates :

competition in may 2015

site

the site is strongly characterised by the presence of rectilinear elements that structure the landscape, such as railway lines, canals, a river, and roads.

two new buildings are proposed, in continuity with the school complex. these buildings take into account the form of the built environment (its situation at the foot of a slope) and add to the linear nature of the site.

the west building, which is close to the school, contains the premises that will be used by infants and children. it complements the existing building and benefits from the arrangement of the outdoor space. the rest of the building contains residential units.

the dwellings are situated on the eastern part of the site. their position gives them a double aspect, facing the mountains to the south-west and the lake to the north-west.

the external spaces are clearly laid out, with a road and parking spaces to the north and landscaped gardens by the canal to the south.

typology

the crèche faces the schoolyard. the children will come out into this space, which is opposite the dwellings.

the pre/post-school childcare unit is open to the south and has a covered terrace where meals can be eaten.

the nursery is on the first floor, babies can enjoy fresh air on the terrace.

the four storeys of residential accommodation are served by six staircases. with the exception of the studios, which face southwards only, every apartment has a through living room: the dining area overlooks the lake and the sitting area has views of the mountains. an enclosed balcony completes the arrangement, and the apartments at the front of the building also have openings in the gable wall.

materials

the structure is made of reinforced concrete. the floor slabs are supported by the transverse walls, their short span producing significant savings. additionally, the longitudinal non-weight-bearing walls are made of prefabricated wooden components, to optimise implementation and costs. The building is "wrapped" by the aluminium cladding.

these constructional choices all ensure that the project is generally economical. the durable surfaces and the optimised technical installations reduce maintenance costs. the efficient thermal envelope, the inertia of the large structure and a simple flow ventilation system will all help to make the building more comfortable for its occupants.
design for housing and childcare facilities at port-valais, invited competition