savioz fabrizzi architectes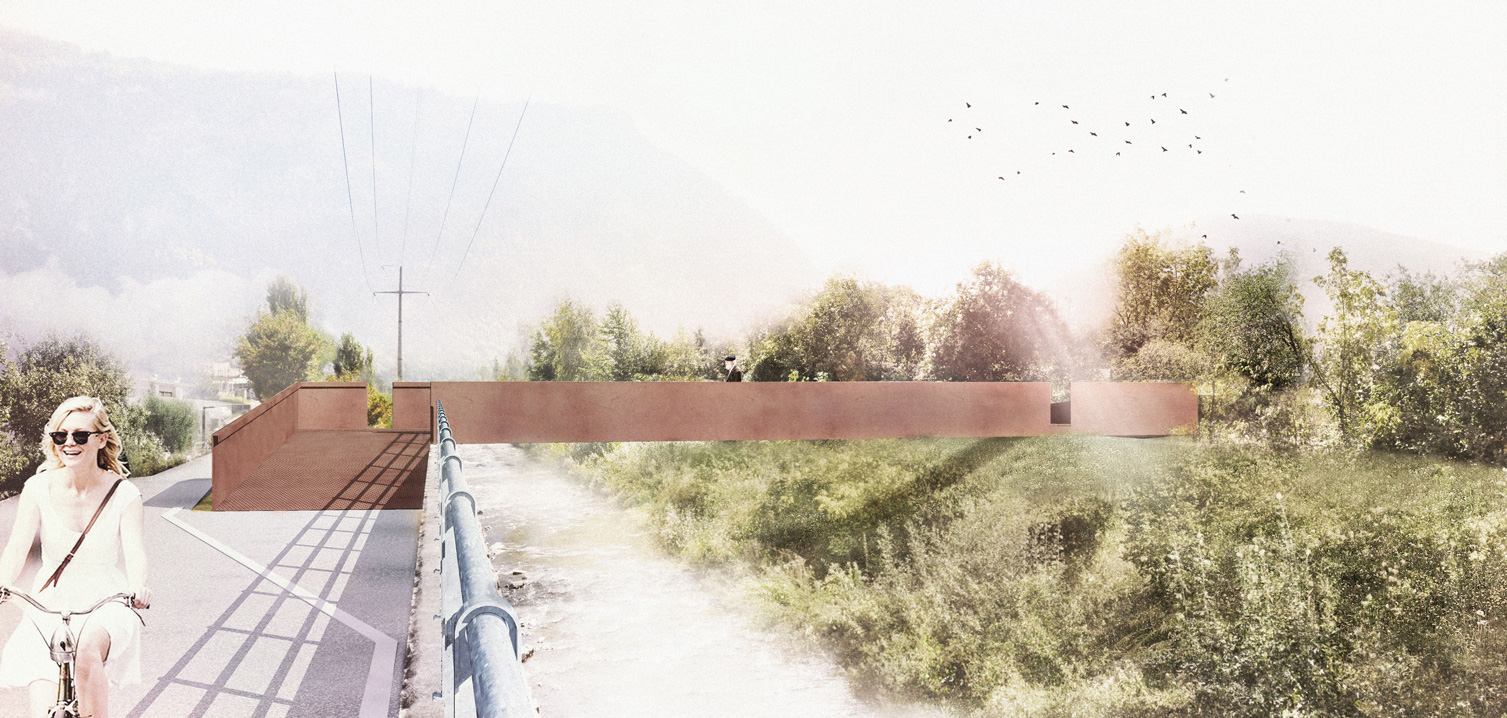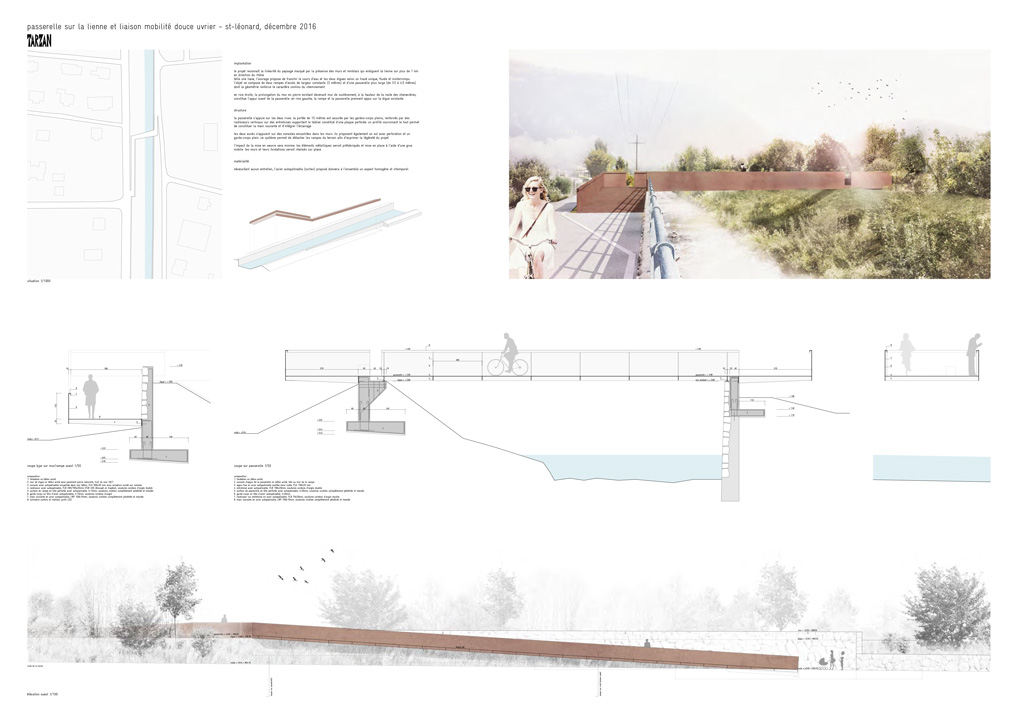 footbridge over the river lienne and uvrier – st‑léonard sustainable travel link, competition

client :

sion and st-léonard municipalities

programme :

footbridge for sustainable travel

dates :

competition december 2016

siting

the project works with the linear nature of the landscape, which is marked by the walls and embankments that contain the lienne over a distance of more than a kilometre as it runs towards the rhône.

like a climbing plant, the proposed structure crosses the river and both embankments in a single, fluid and unbroken line. the project comprises two access ramps of constant width (3 metres) and a broader walkway (from 3.5 to 4.5 metres), whose geometry adds to the continuity of the progression.

on the right bank, the western support of the footbridge is formed by extending the existing stone wall, which becomes a retaining wall at the route des chenevières. on the left bank, the ramp and the bridge are supported by the existing embankment.

structure

the footbridge is supported by both banks. the span of 15 metres is made secure by solid parapets, reinforced by vertical stiffeners on the transverse beams that support the bridge deck, which is formed by a perforated plate. a steel bar running along the top of the whole structure forms the handrail and incorporates the lighting.

both the access ramps rest on cantilevered supports embedded in the walls. the ramps also have a perforated deck and a solid parapet. this system allows the ramps to be lifted above the ground to express the project's lightness.

the impact of implementation will be minimal. the metal components will be prefabricated and installed using a mobile crane. the walls and their foundations will be constructed in situ.

materials

the self-patinating (corten) steel proposed does not require any maintenance and will give the whole structure a homogeneous and timeless appearance.



footbridge over the river lienne and uvrier, st‑léonard, competition