savioz fabrizzi architectes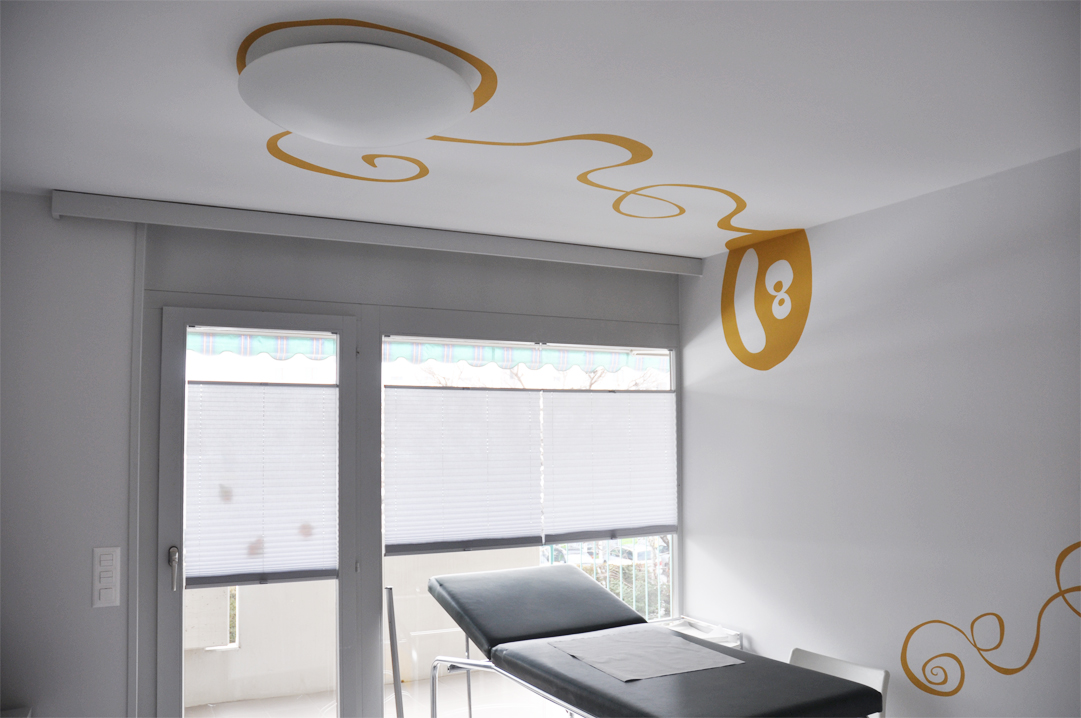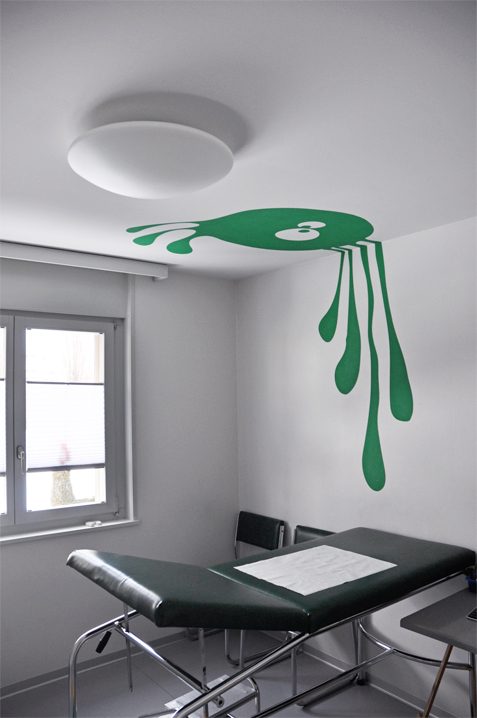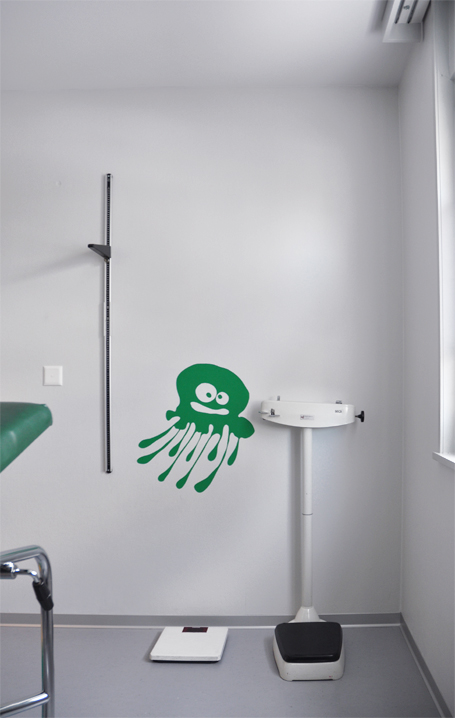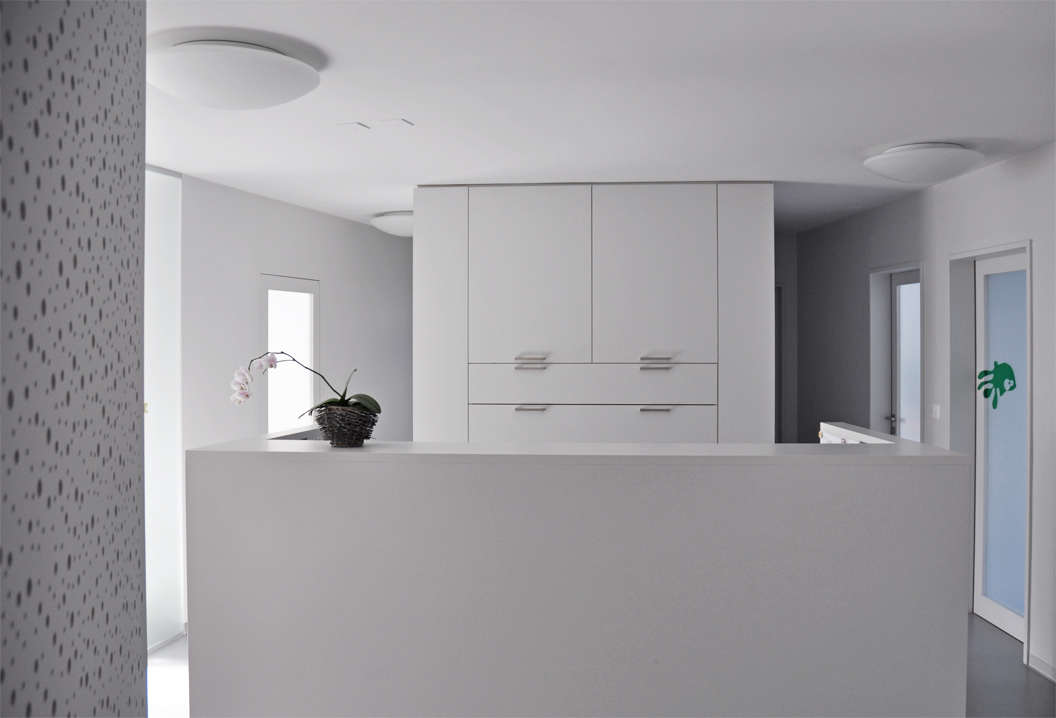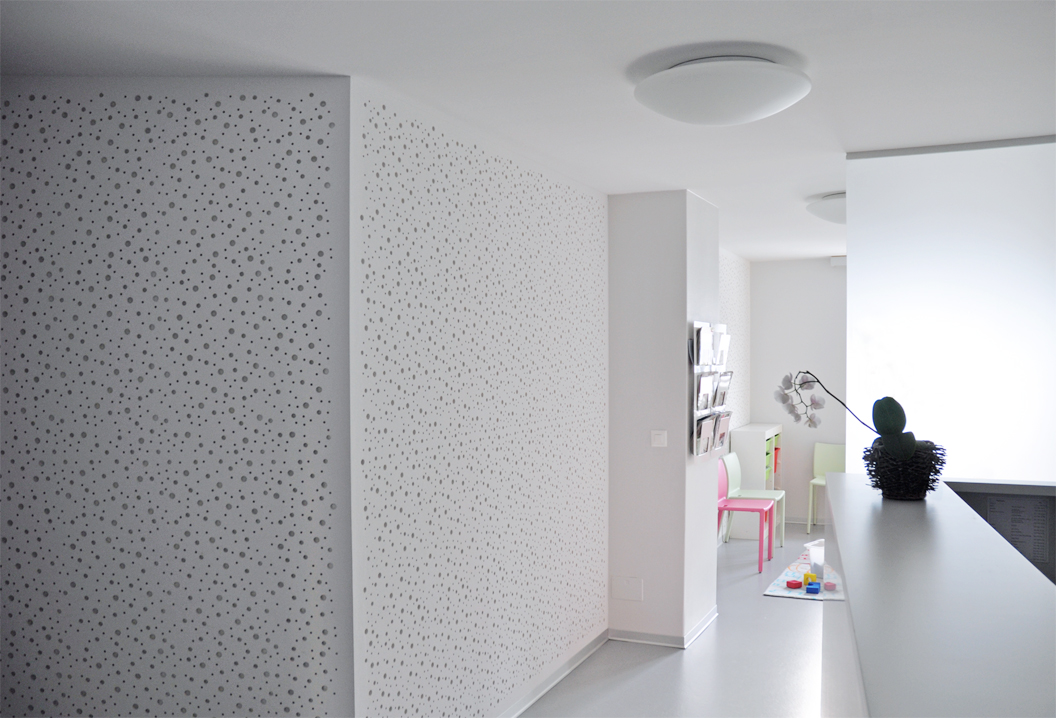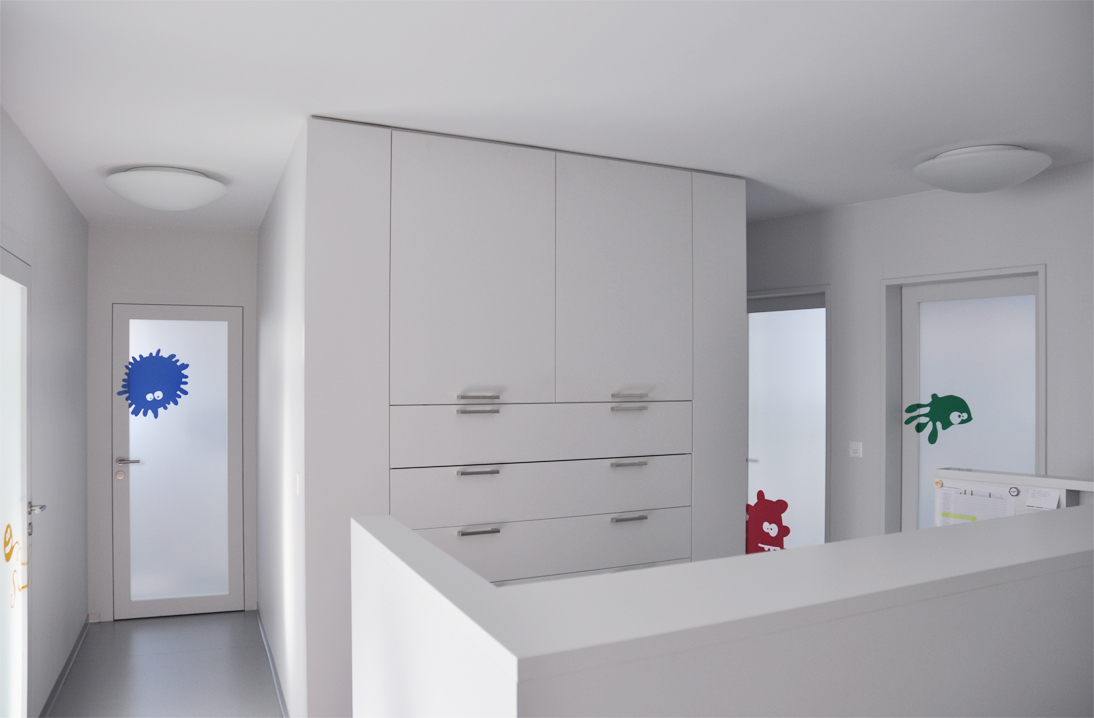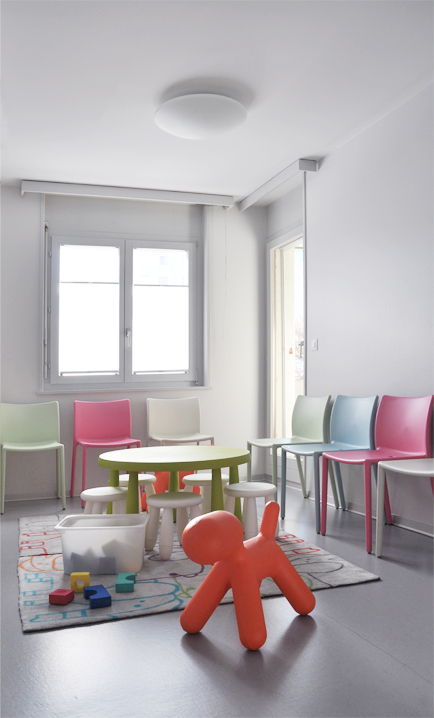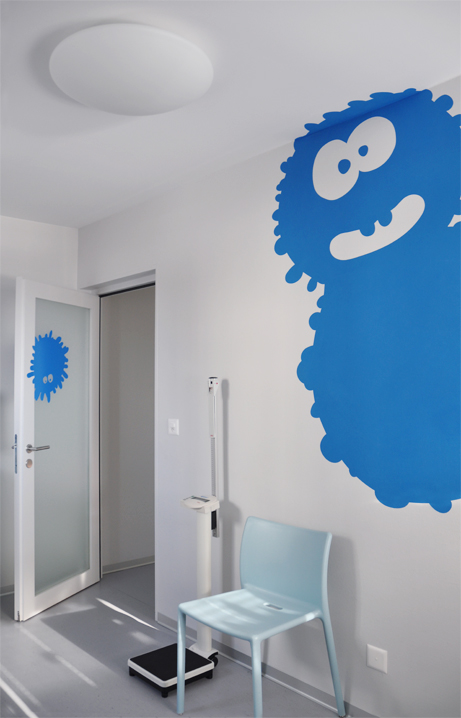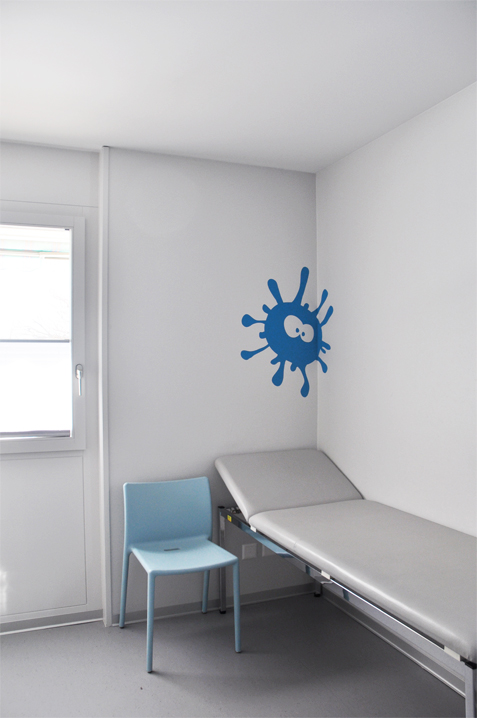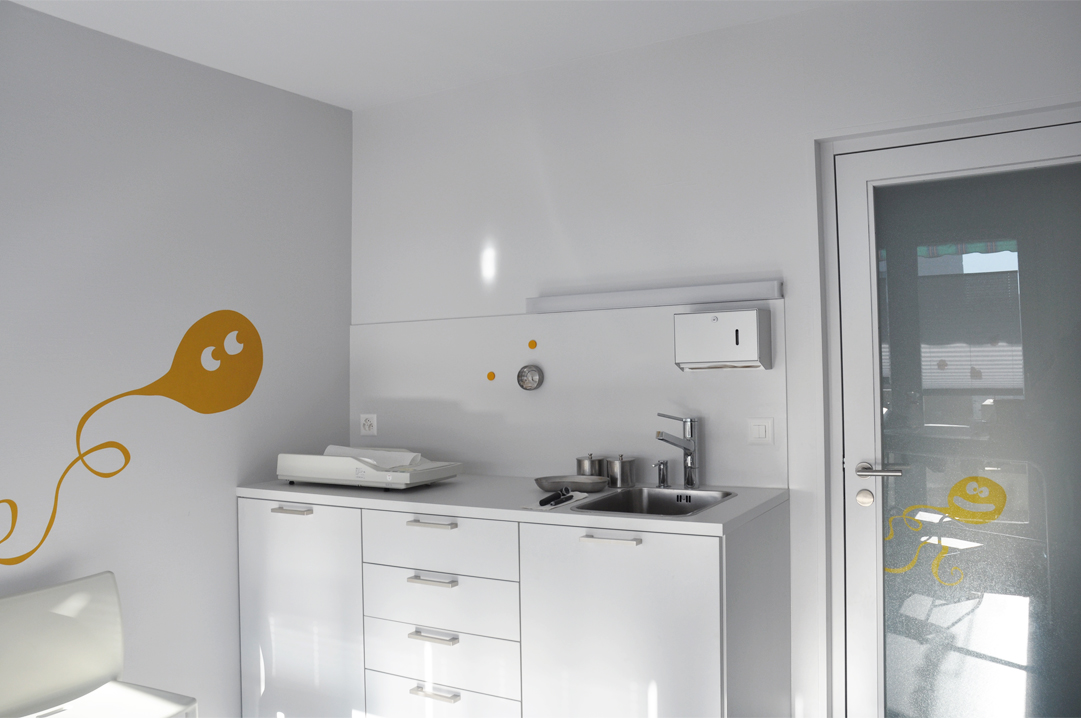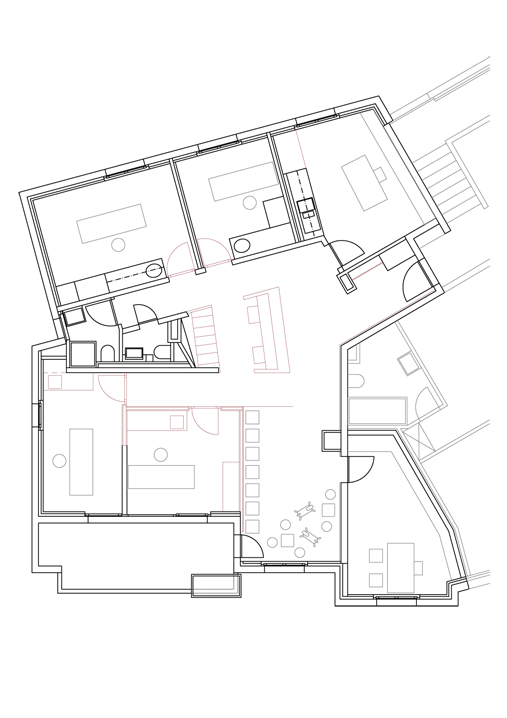 paediatric consulting rooms, sion, conversion




client :

dominique de kalbermatten, juan manuel martinez soriano

program :

reception, waiting room, 4 consulting rooms, labs, offices

dates :

project and execution 2011

sia 116 volume :

420 m3

the consulting rooms are situated on the 3rd floor of a residential and retail building. dr martinez and dr de kalbermatten wanted to share the same premises, previously used by just one paediatrician.

the premises were almost completely renovated, so that consultations could take place in the best possible conditions for users and patients. the space was reorganised, a new consulting room added, and medical furniture designed.

the choice of materials and of tough wall and floor coverings, such as linoleum, provide the hygiene and durability required in a medical setting. the shades of pale grey used for all the surfaces help to create a light-filled, calm atmosphere. colourful pictures of giant microbes enliven the spaces on the doors, walls and ceilings, to awaken the young patients' curiosity and divert their attention during consultations.



paediatric consulting rooms, sion, conversion