savioz fabrizzi architectes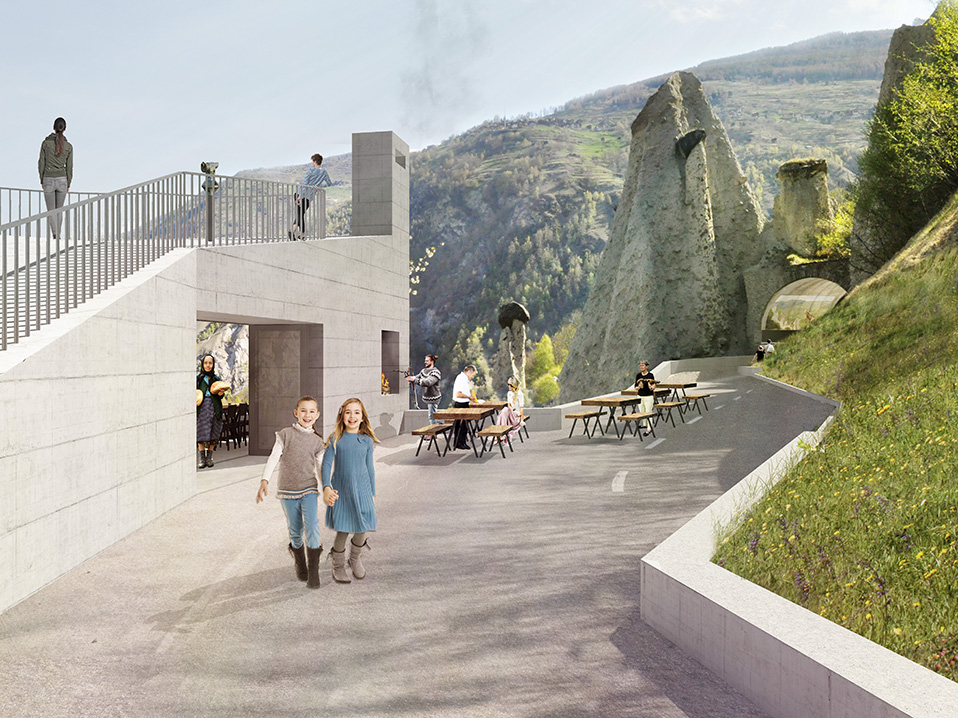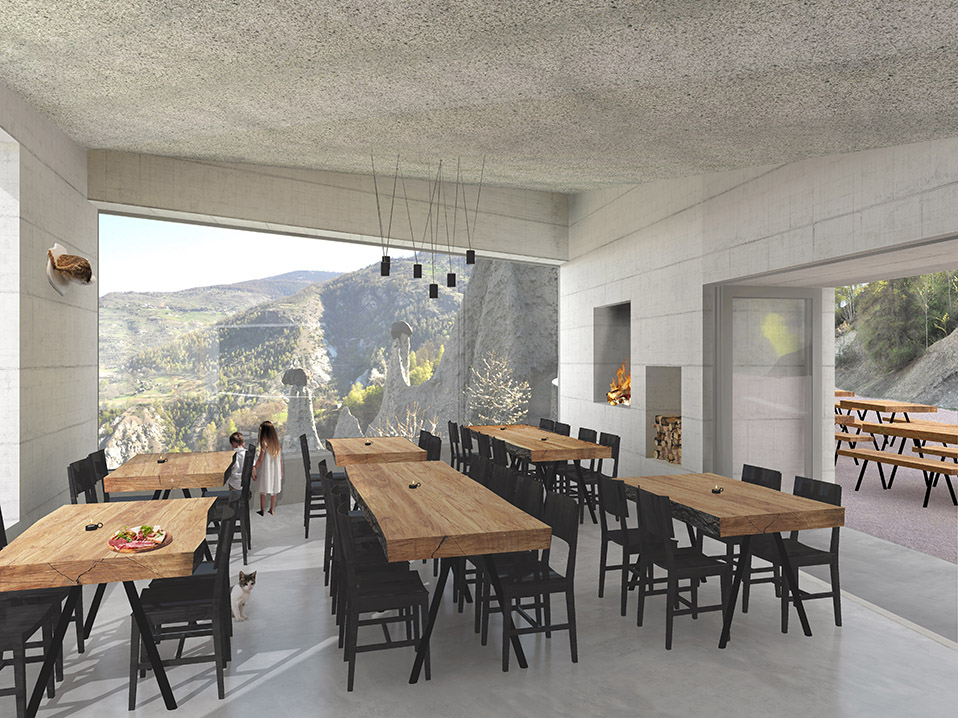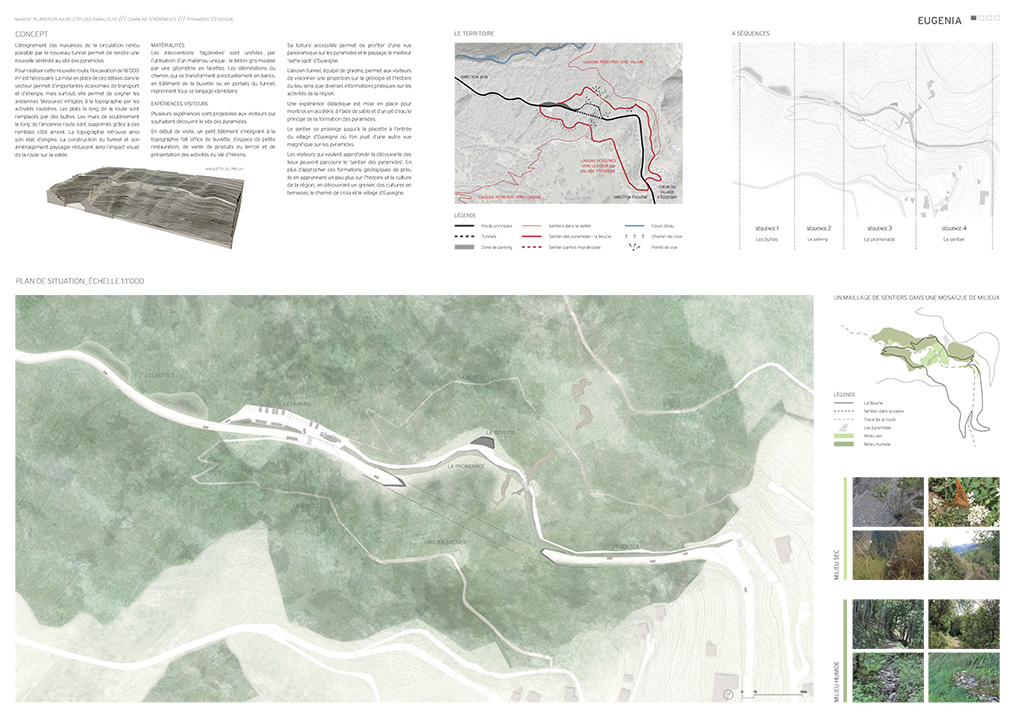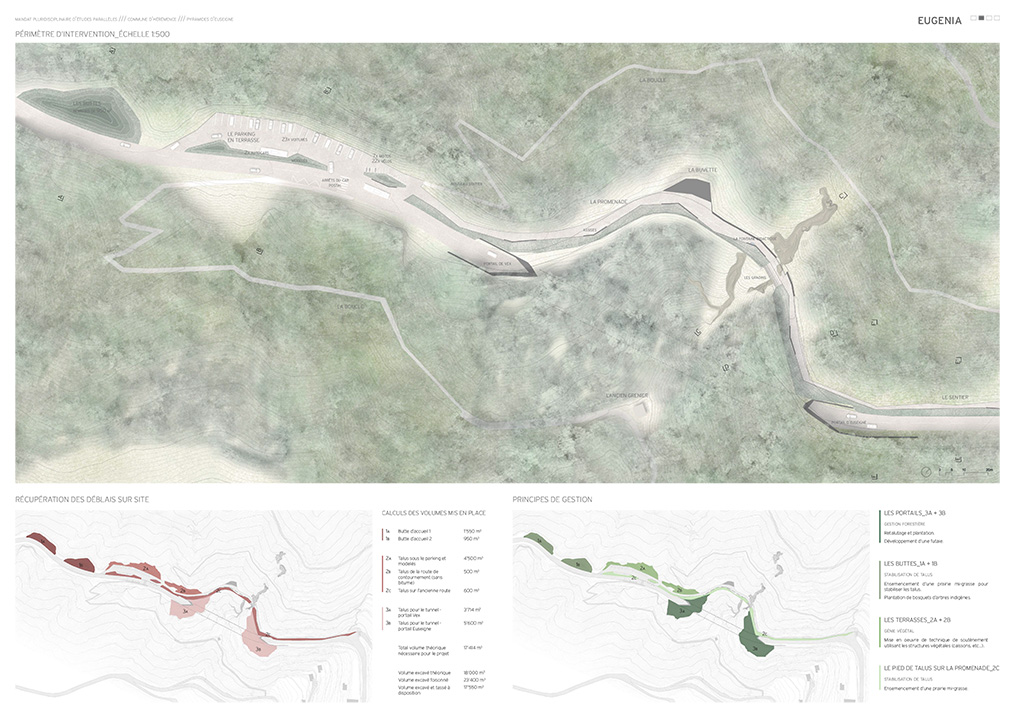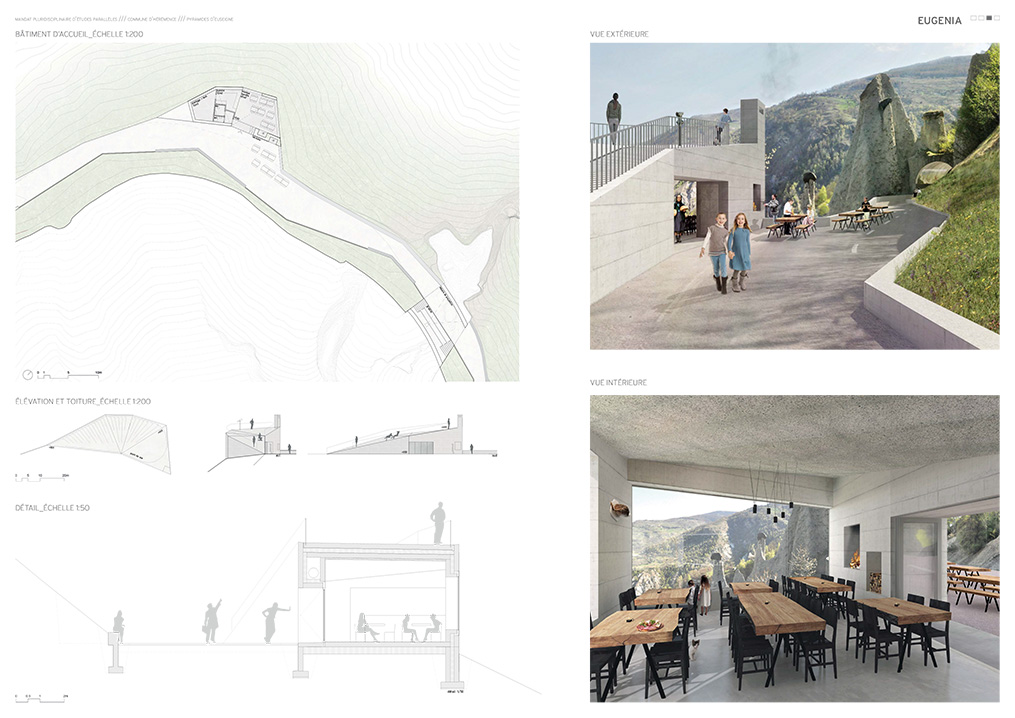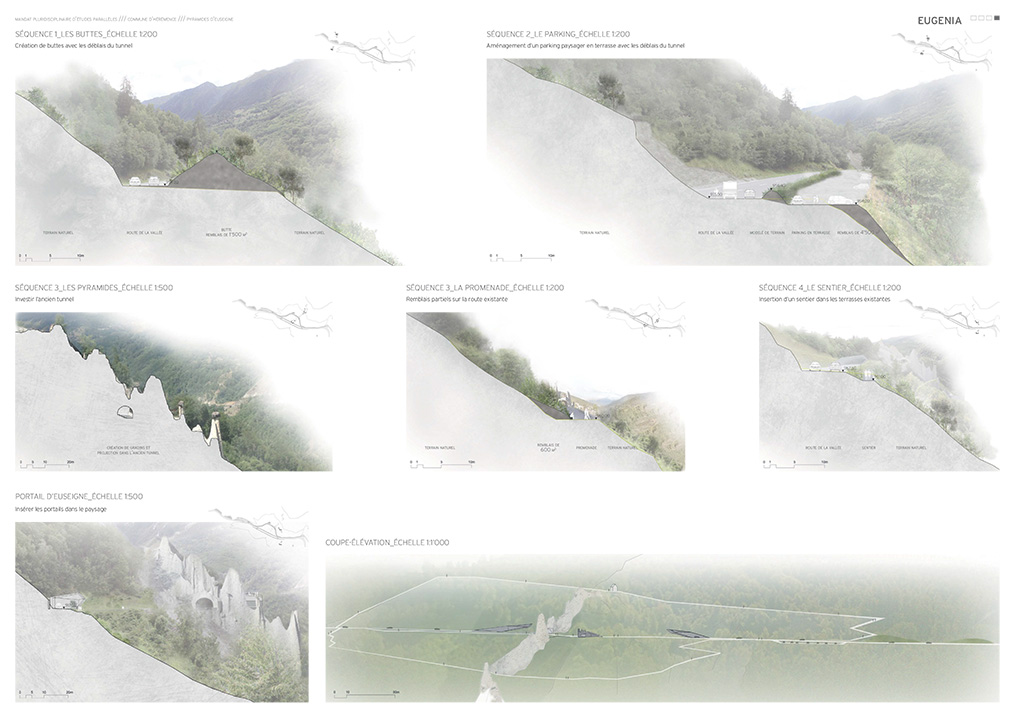 parallel studies on the development of the pyramids of euseigne, hérémence, competition

project owner:

municipality of hérémence

programme:

new road layout, snack bar, lookout point, pathway, terraced landscaped parking

dates:

competition 2018

the new tunnel makes it possible to reduce traffic nuisance and bring a new sense of calm to the site of the pyramids.

18,000 m3 of excavation is required to build the new road. the depositing of this excavated material in the area results in significant transport and energy savings, but more importantly, it heals the old 'wounds' inflicted on the topography by road-building work. The retaining walls along the old road are removed with embankments on the upper side, thus restoring the topography to its original state. The construction of the tunnel and its landscaping thereby reduce the road's visual impact on the valley.




materials

these 'sculpted' measures are unified by the use of a single material, grey concrete shaped by a faceted geometry. the edges of the path, which are occasionally modified into benches, the snack bar building or the tunnel gates, all adopt this distinctive language.

visitor experience


there are several experiences available to visitors who wish to discover the site of the pyramids. at the start of the visit, a small building that blends in with the landscape serves as a refreshment area, a space for small-scale catering, the sale of local produce and a showcase for the activities of the val d'hérens. its accessible roof provides a panoramic view of the pyramids and the landscape, making it the best 'spot for selfies' in euseigne. the old tunnel is fitted out with tiered seating and provides visitors with a screening of the geology and history of the area, as well as practical information on the region's activities. the principle of pyramid formation is demonstrated in an accelerated experiment using sand and a water jet. the path continues up to the small square at the entrance to the village of euseigne where you can enjoy another magnificent view of the pyramids. for visitors who want to explore the area in greater depth, they can follow the 'pyramid trail'. as well as getting a closer look at the geological formations, they can also learn more about the history and culture of the area by discovering a granary, terraced crops, the way of the cross and the village of euseigne.



parallel studies on the development of the pyramids of euseigne, hérémence, competition