savioz fabrizzi architectes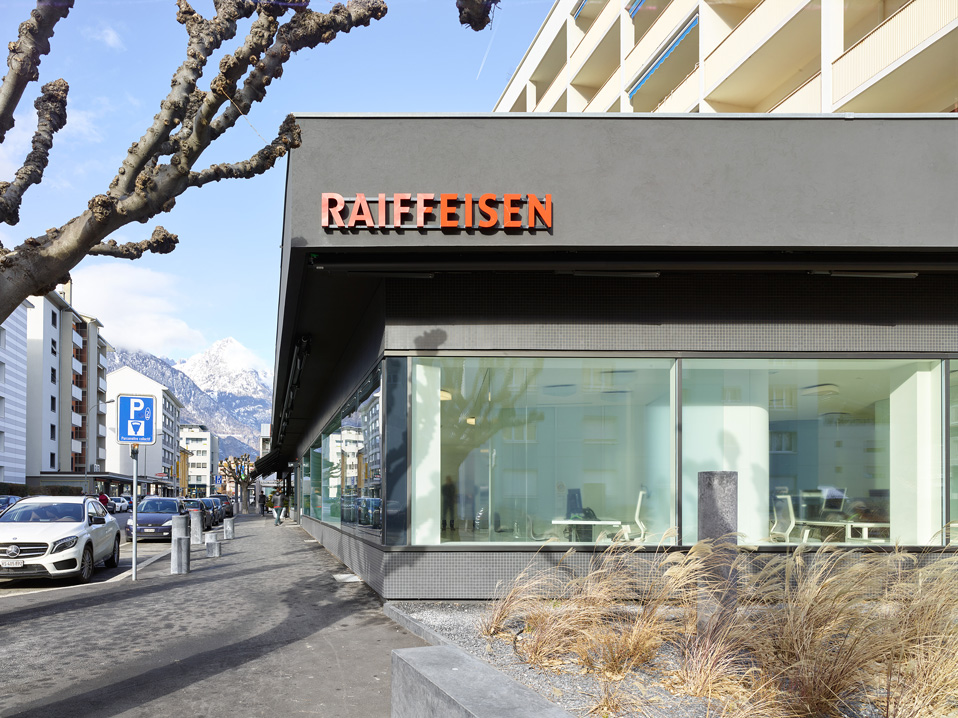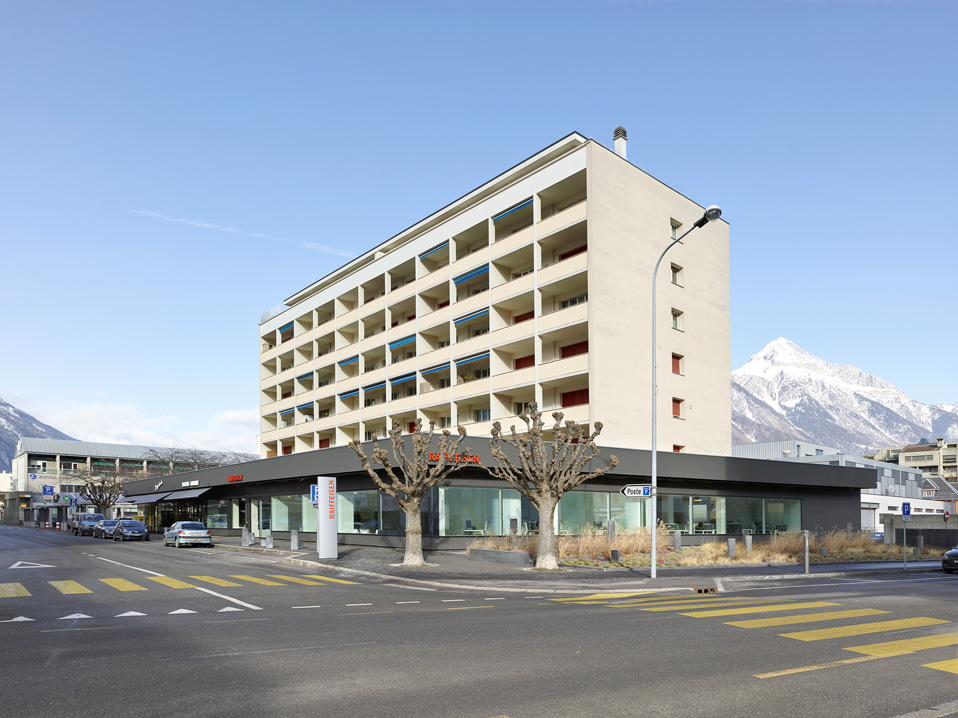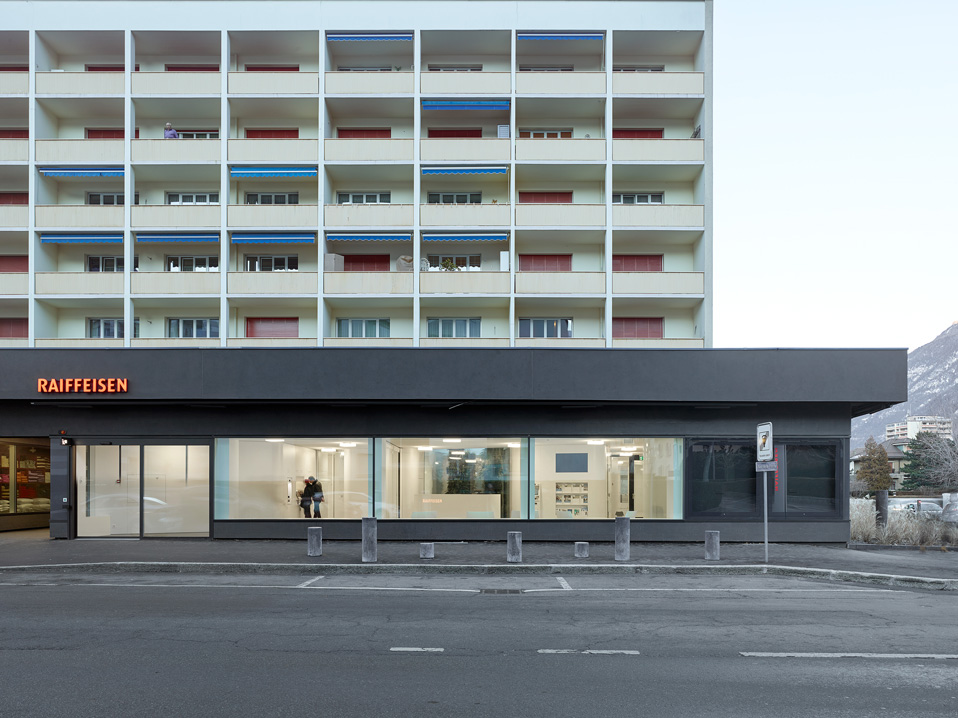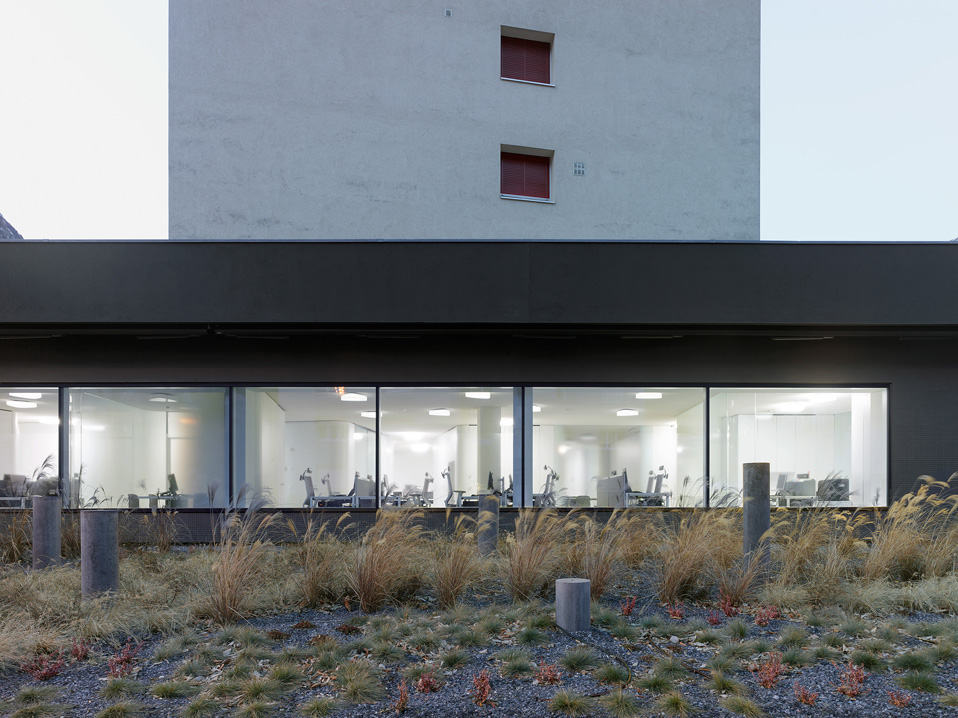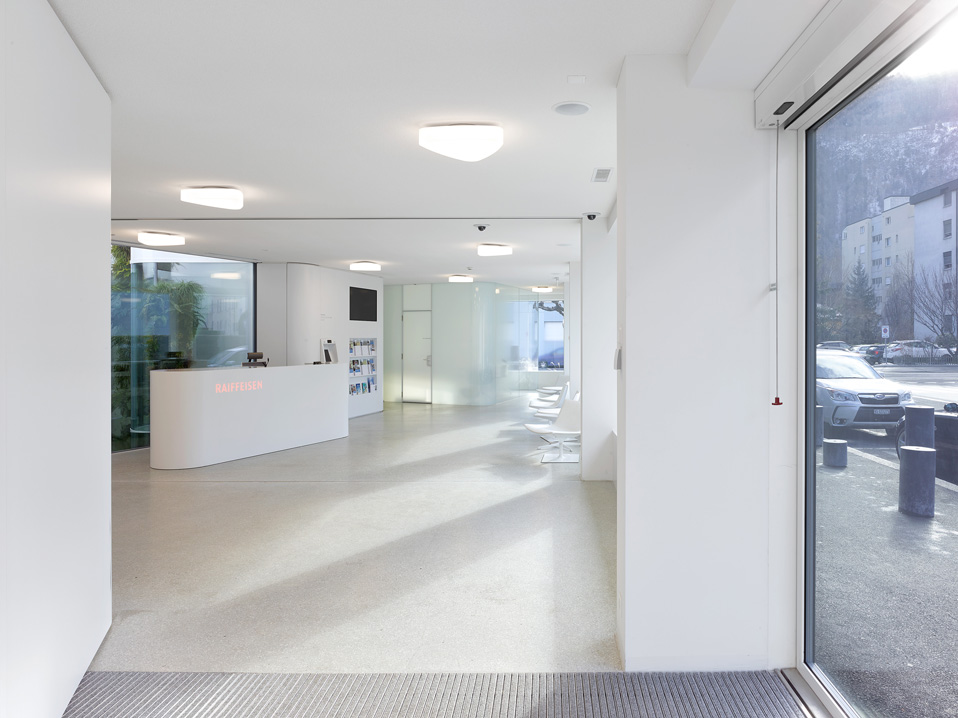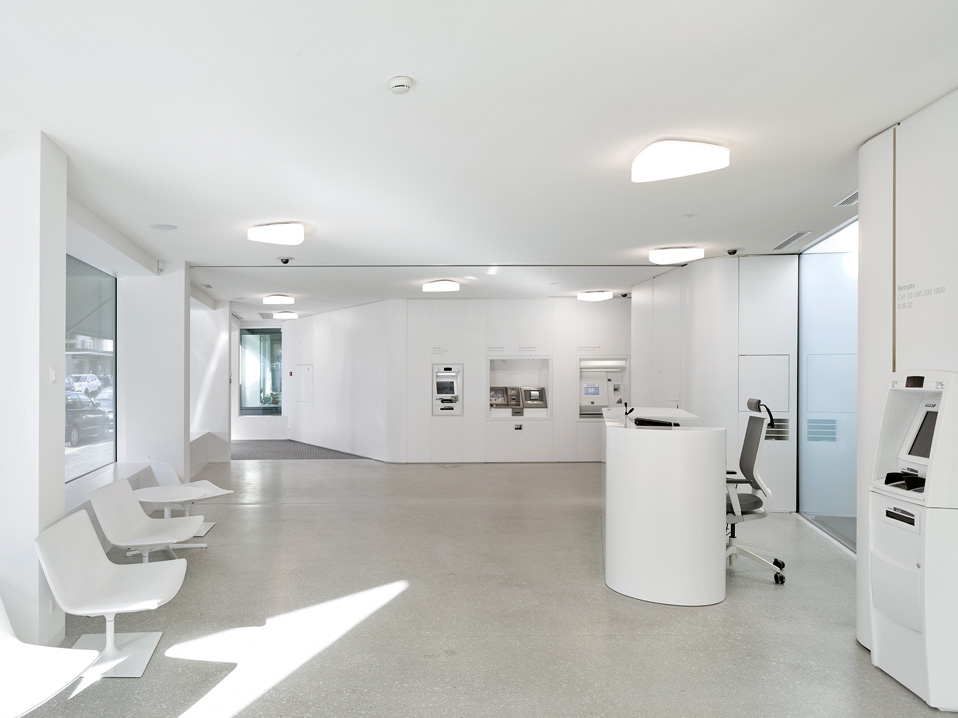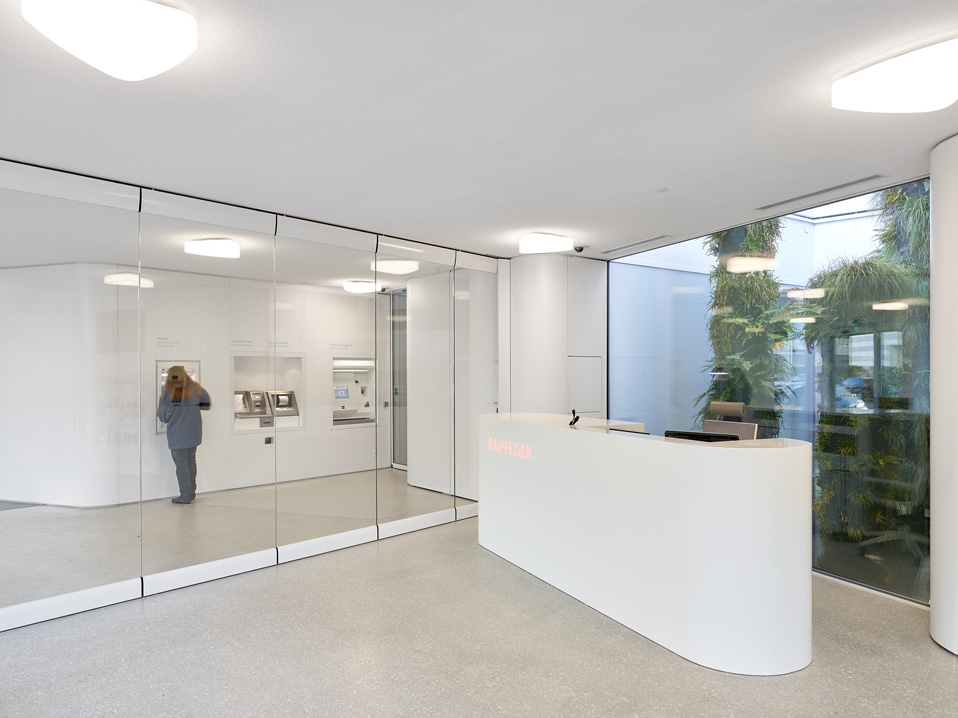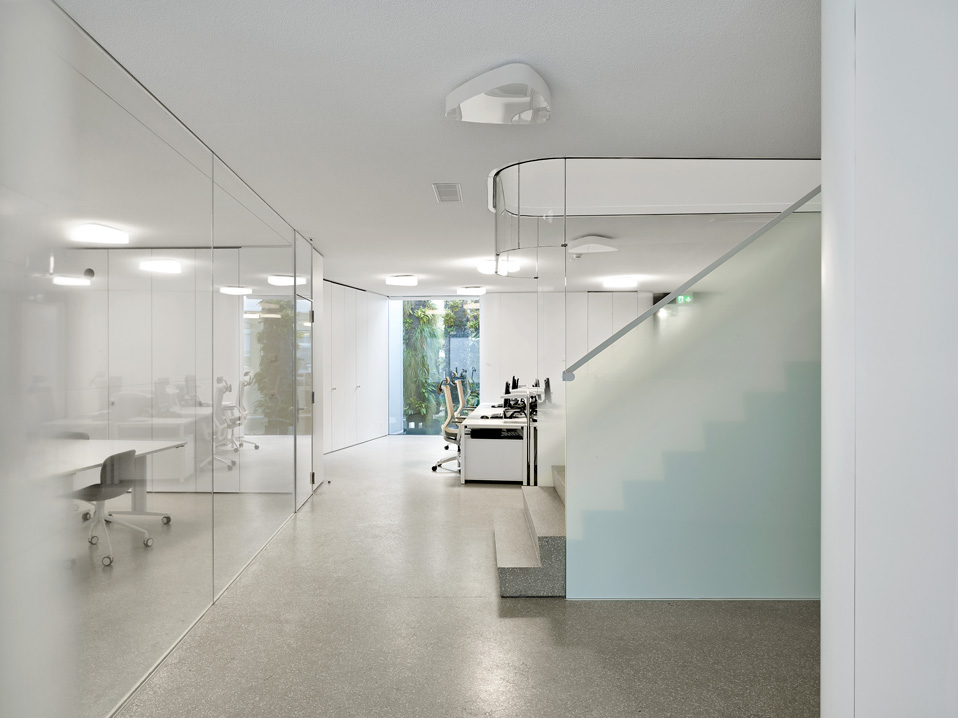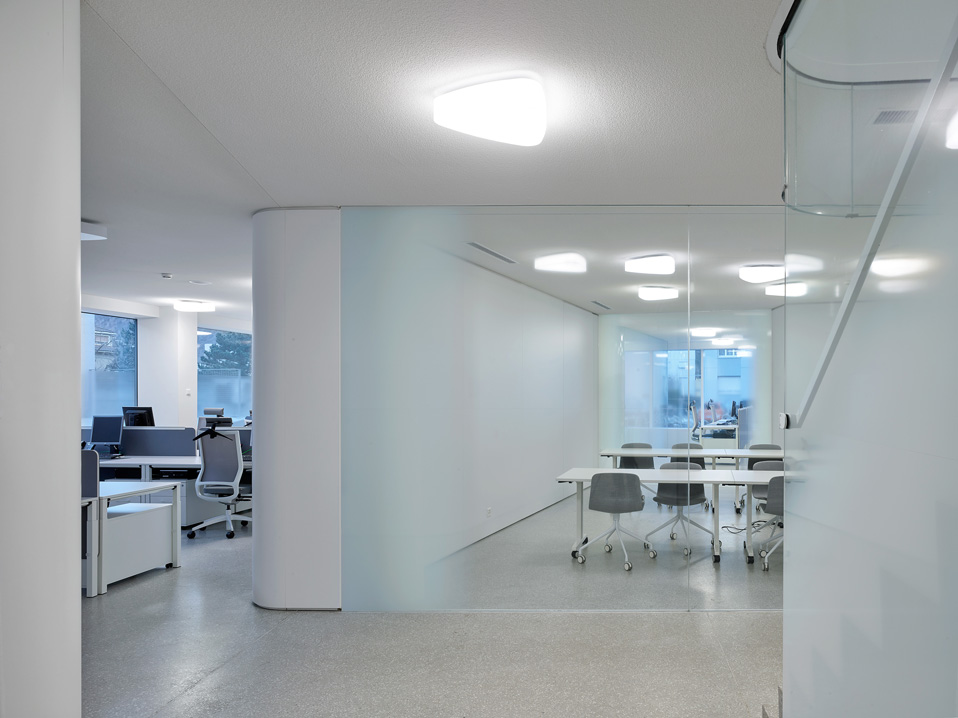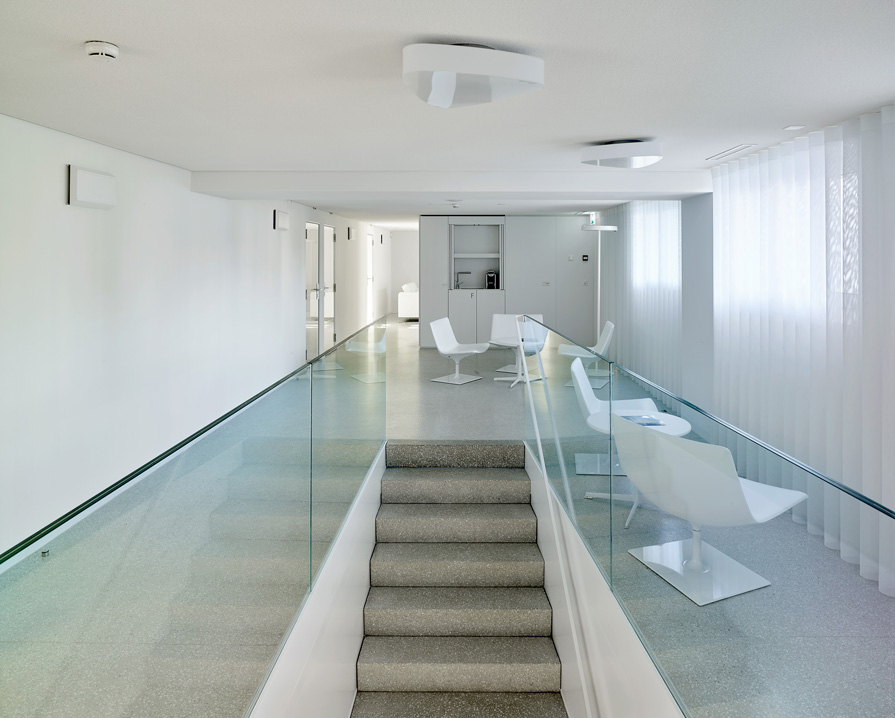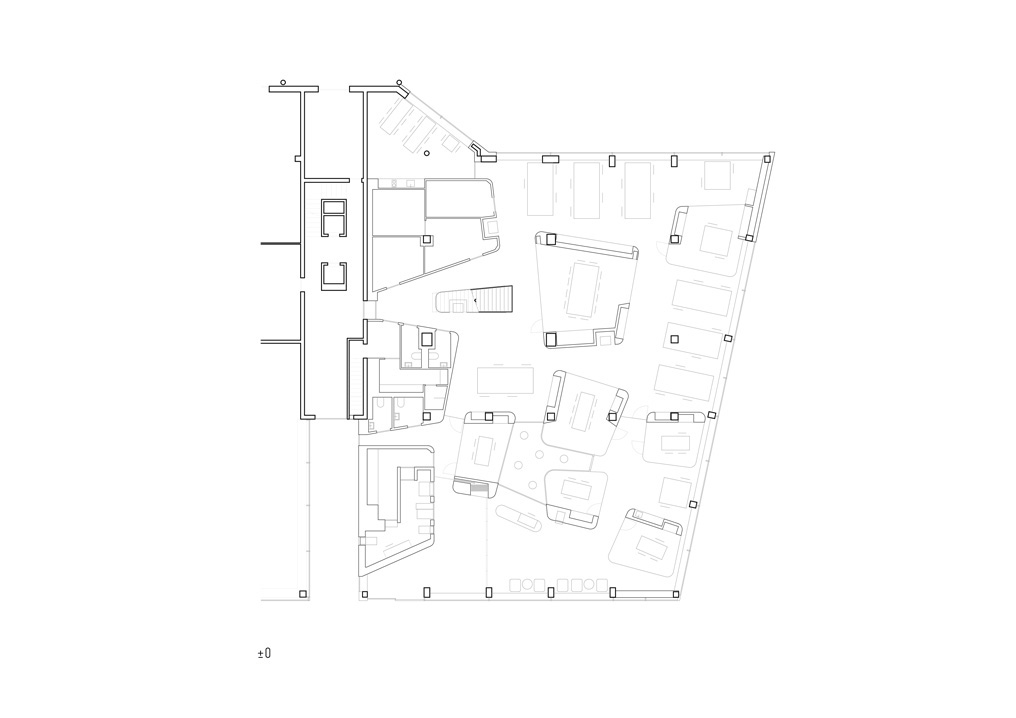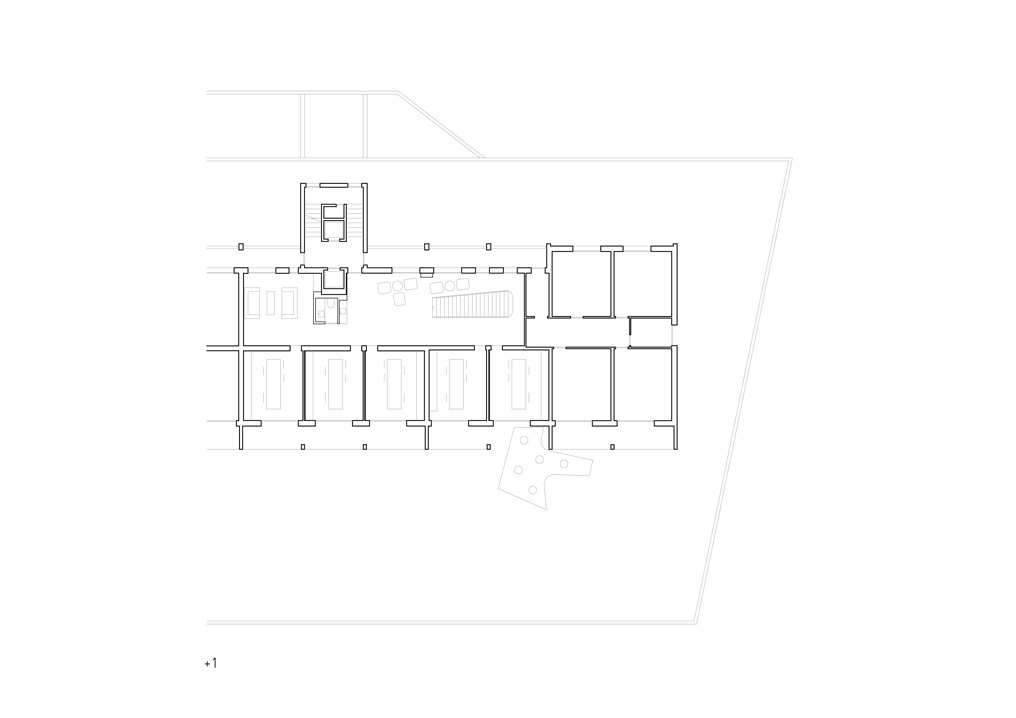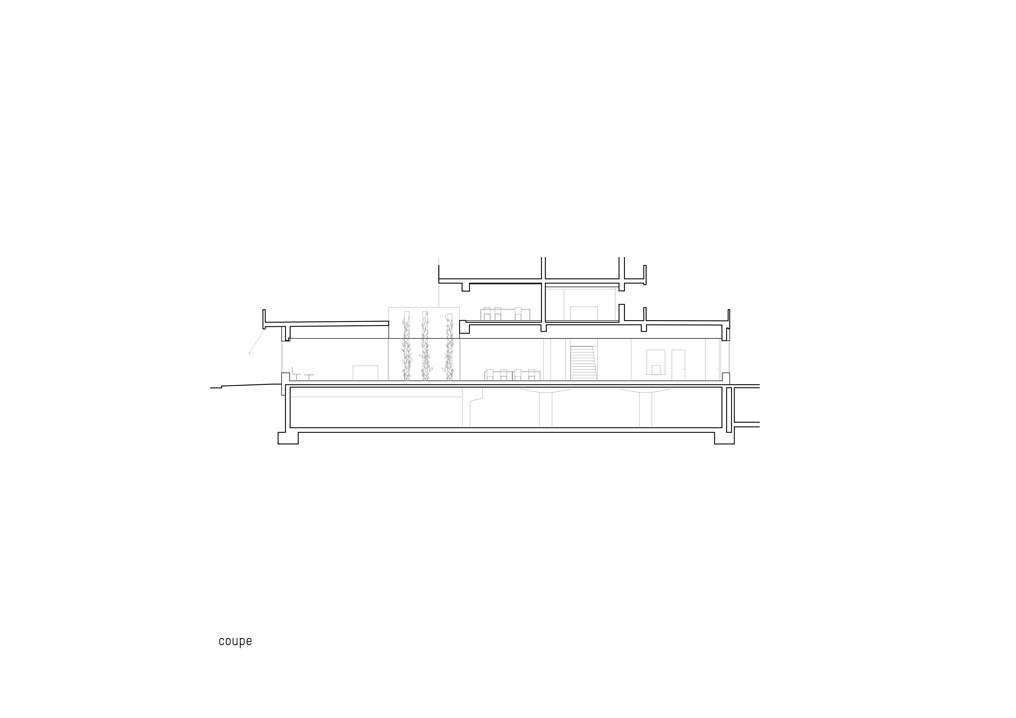 raiffeisen bank, martigny, conversion

client :

banque raiffeisen martigny et région


program :

new competence center and sercices, 33 work places


dates :

competition 2012 1st place,

execution 2014-2015


sia 116 volume :

3'585 m3

civil engineer :

alpatec sa, martigny

hvac engineer :

tecnoservice engineering sa, martigny

électrical engineer :

emeltec sàrl, martigny

awards:

rigips trophy prix innovation 2016


the raiffeisen bank is located in an ideally-located building in martigny town centre, at the intersection between the rue de la poste and the rue du simplon. the bank currently occupies 250m2 on the ground floor plus a first-floor apartment, arranged to accommodate around fifteen employees. the head office project for banque raiffeisen martigny et région includes space for 15 additional employees, with a 50m2 increase in the first floor area and a 430m2 increase in the ground floor area, through acquisition of the adjacent premises.

the main entrance is in the rue de la poste. the ground floor contains the customer area and the office area, where 25 members of staff work. the different back-office sectors are focused around "boxes", which enclose spaces where more privacy is required or equipment rooms. 4 consultation rooms are located in the main reception area and benefit from natural light entering from a patio.

a glazed horizontal panel runs along 3 of the bank's façades, allowing plenty of natural light to reach the internal spaces.

the first floor contains offices for the managers and heads of departments. these have their own entrance, but an opening in the slab where a staircase emerges serves as a direct link with the lower level.

the space is modulated by a play between filled and empty spaces, offering great flexibility of use. the boxes delimit the working zones without partitioning them, facilitating lines of sight, the entry of natural light and movement around the building.



raiffeisen bank, martigny, conversion