savioz fabrizzi architectes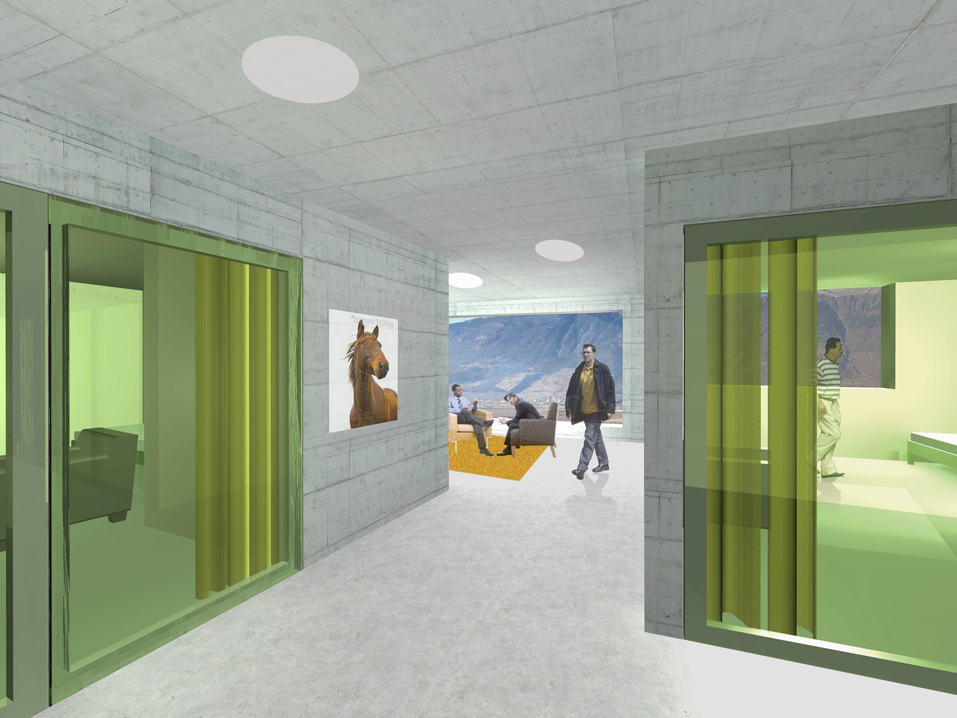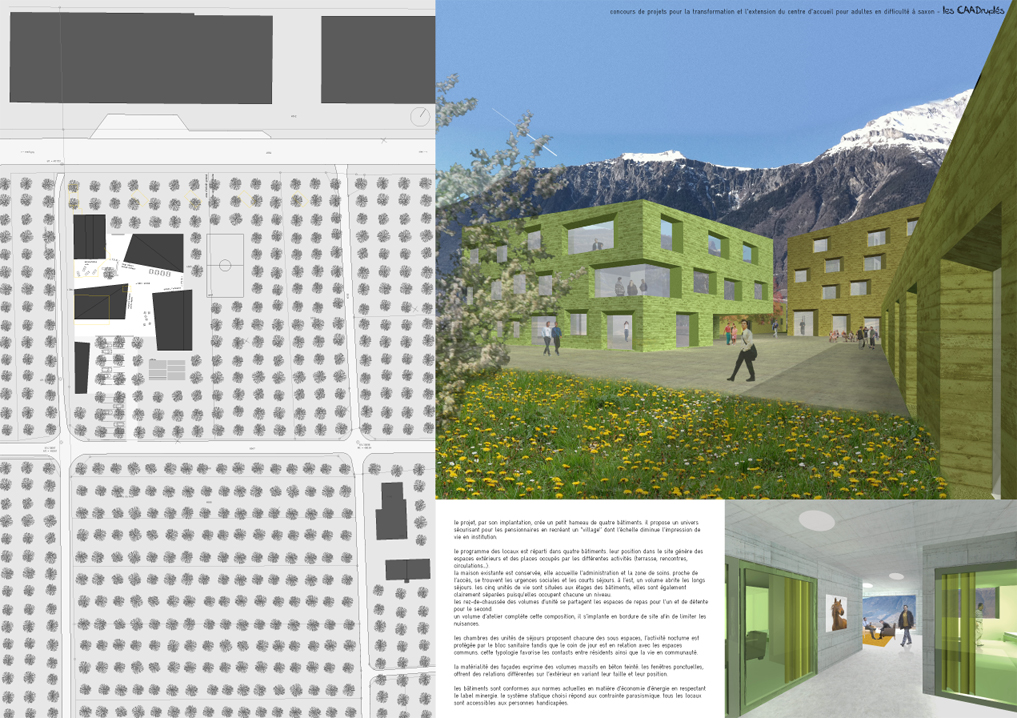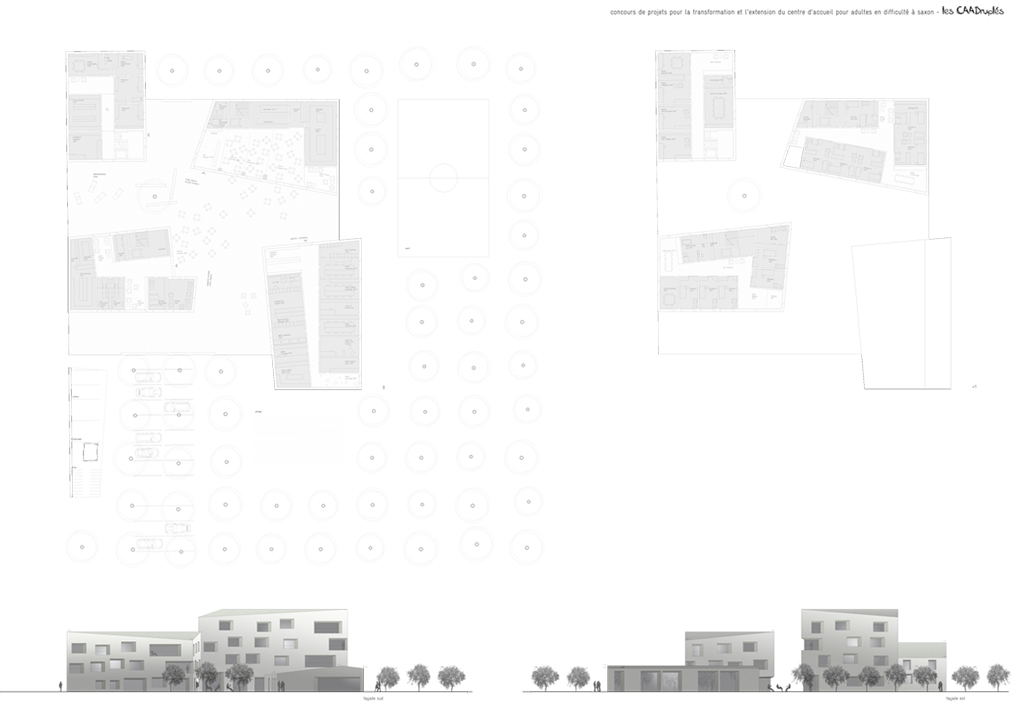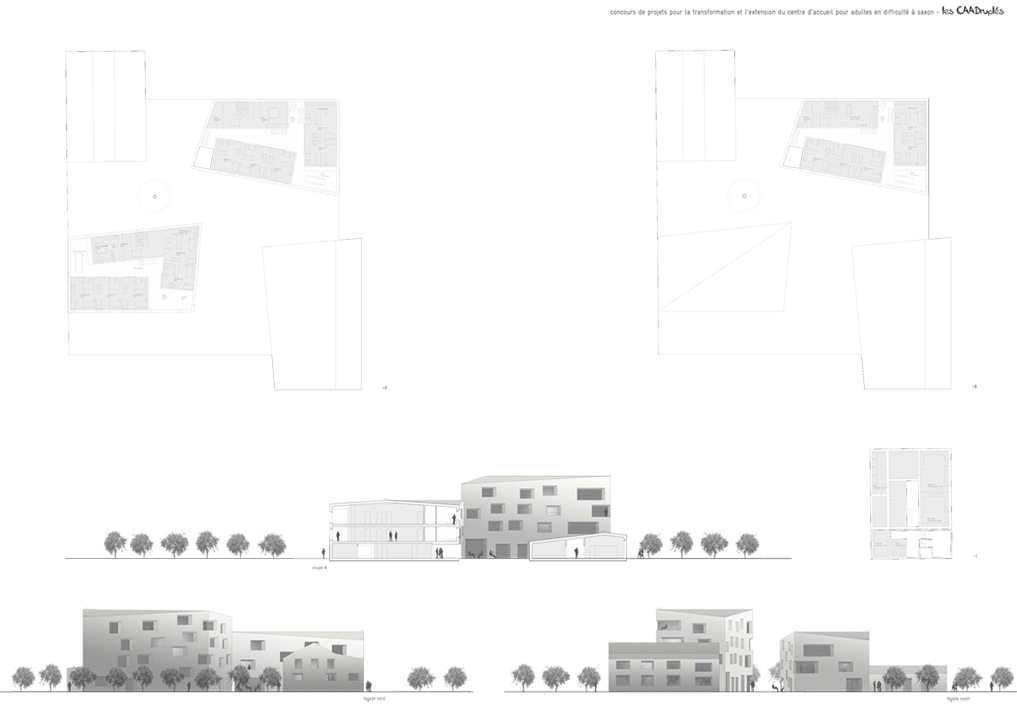 residential psychiatric unit for adults, saxon, competition, 3rd place

client :

residential psychiatric unit for adults

program :

short or long stay people, social emergency, administration, treatment rooms, ateliers

dates :

competition march 2011

sia 116 volume :

10'835 m3




the layout of the project creates a little hamlet of four buildings, which offers residents a reassuring environment and reduces the impression of living in an institution.

the project is divided into four buildings whose positioning on the site produces open spaces and areas for different types of activity (terrace, meetings, movement around the complex, etc.).

the existing house is retained and accommodates the administrative functions and treatment area. the emergency social services and short-stay accommodation are close to the entrance, a building to the east accommodating long-stay residents. the five residential units are on the upper floors of the two accommodation buildings and are clearly separated as they each occupy a single storey.

the ground-floor space is used as a dining area in one of the buildings, and as a relaxation area in the other. a workshop building, situated at the edge of the site to minimise disturbance, completes the complex.

the bedrooms in the residential units each have sub-spaces: night-time activity is protected by the toilet block while the daytime area is connected to the communal spaces. this layout promotes contact between residents and communal living.

the façades consist of expanses of coloured concrete, whose irregularly-spaced windows offer different views of the outside, through their different sizes and positions.

the buildings comply with current energy-saving standards and are minergie-certified. the static system used meets the earthquake-resistance requirements. all areas are accessible to disabled users.







residential psychiatric unit for adults, saxon, competition, 3rd place