savioz fabrizzi architectes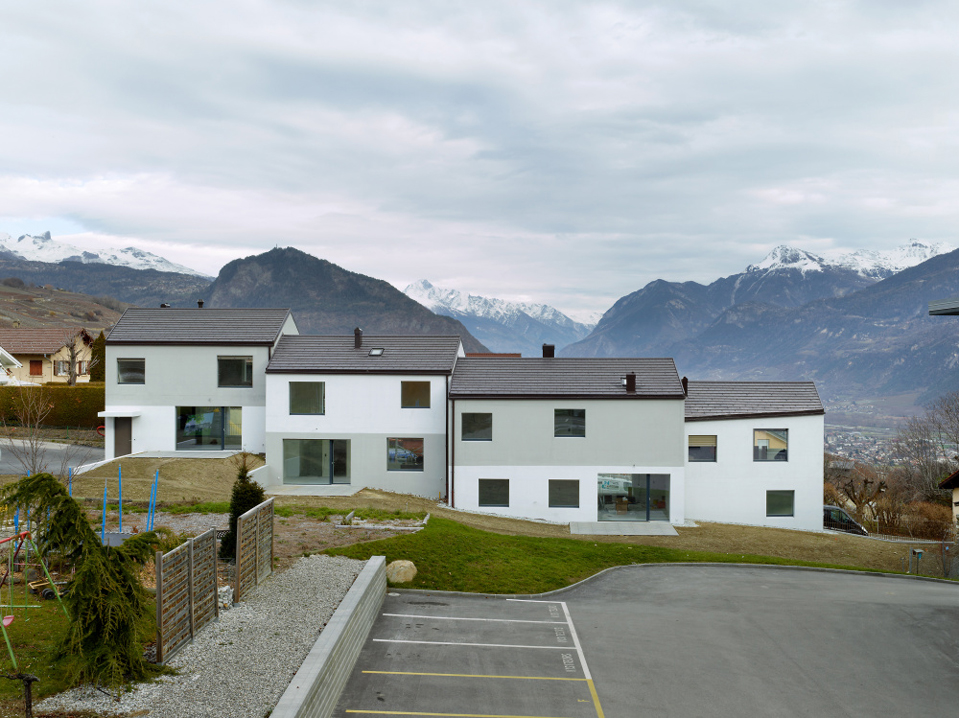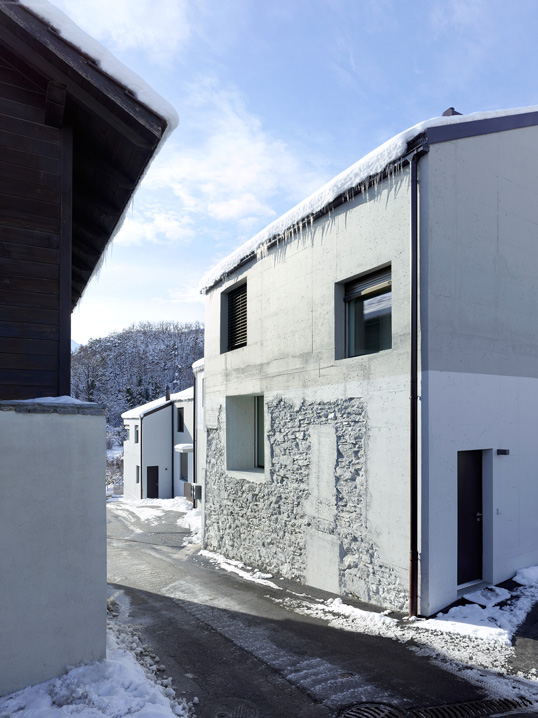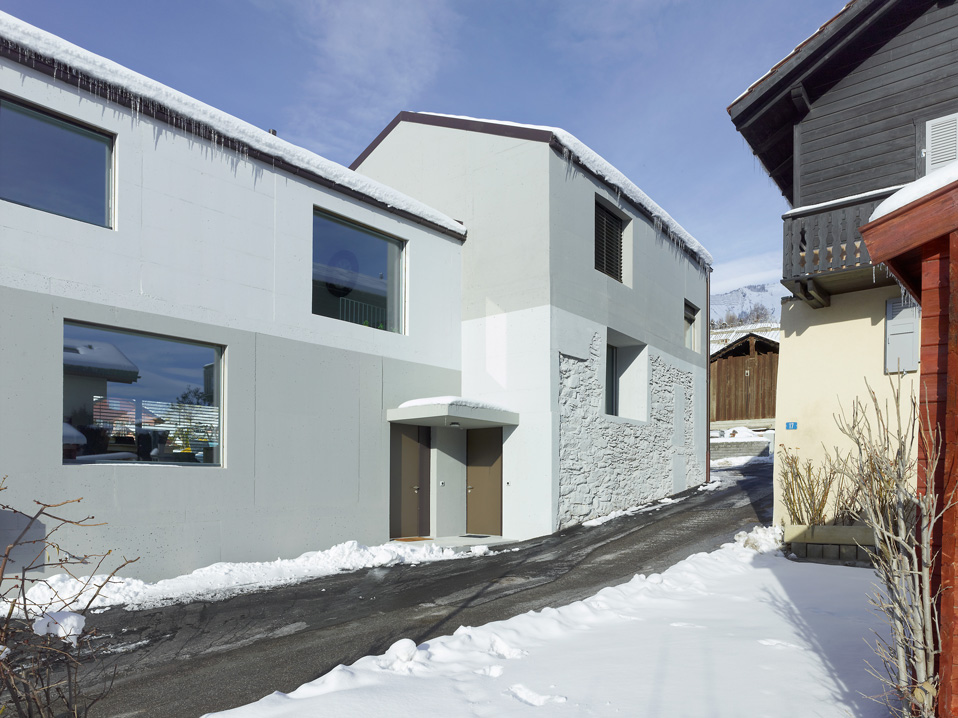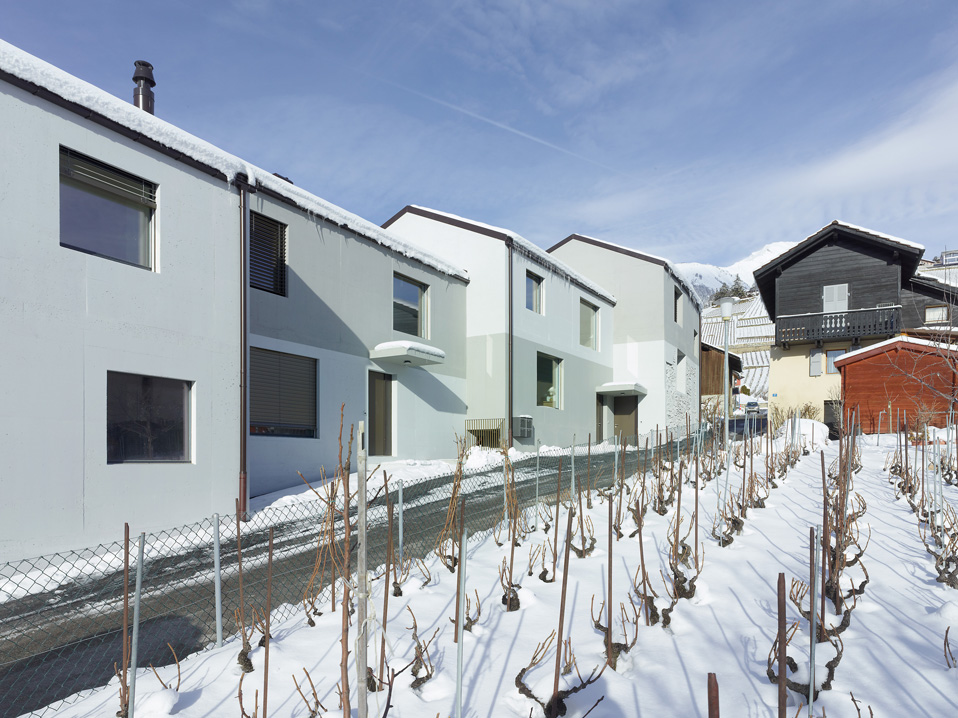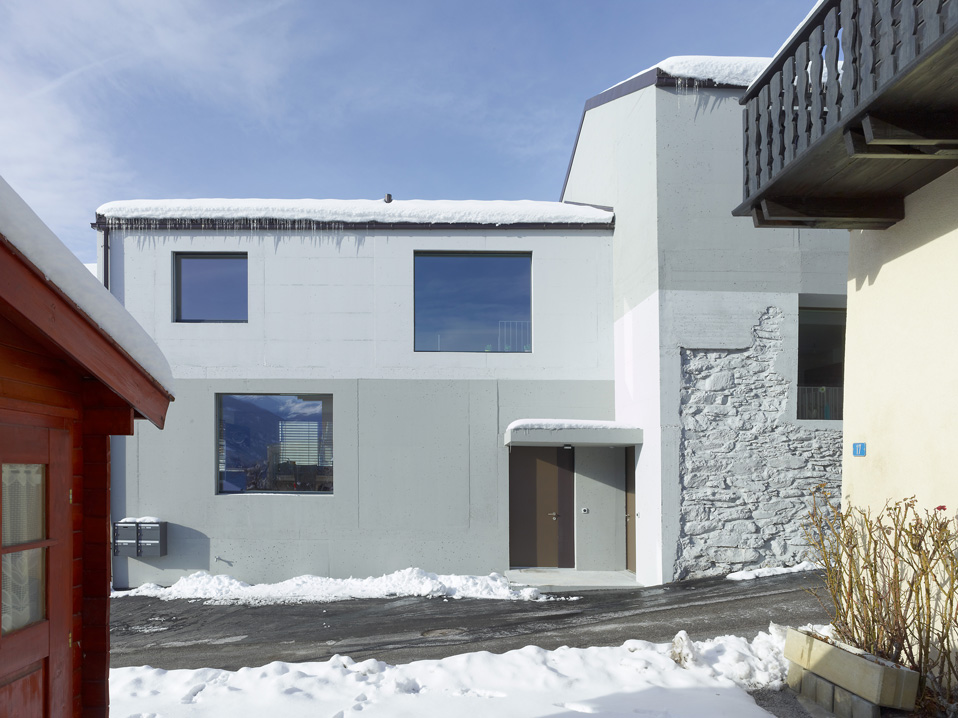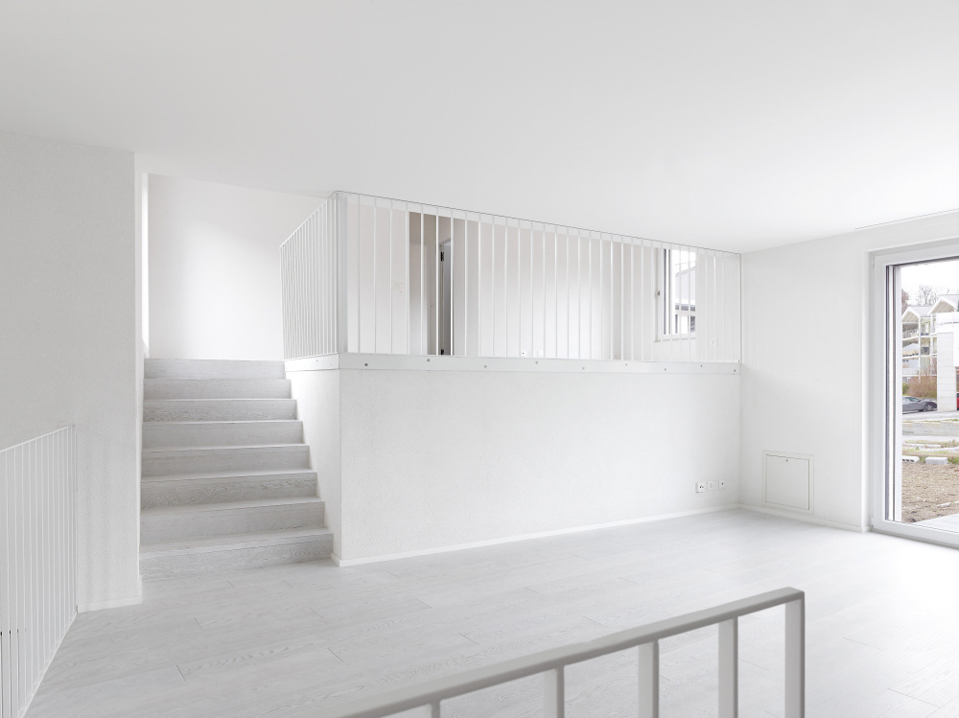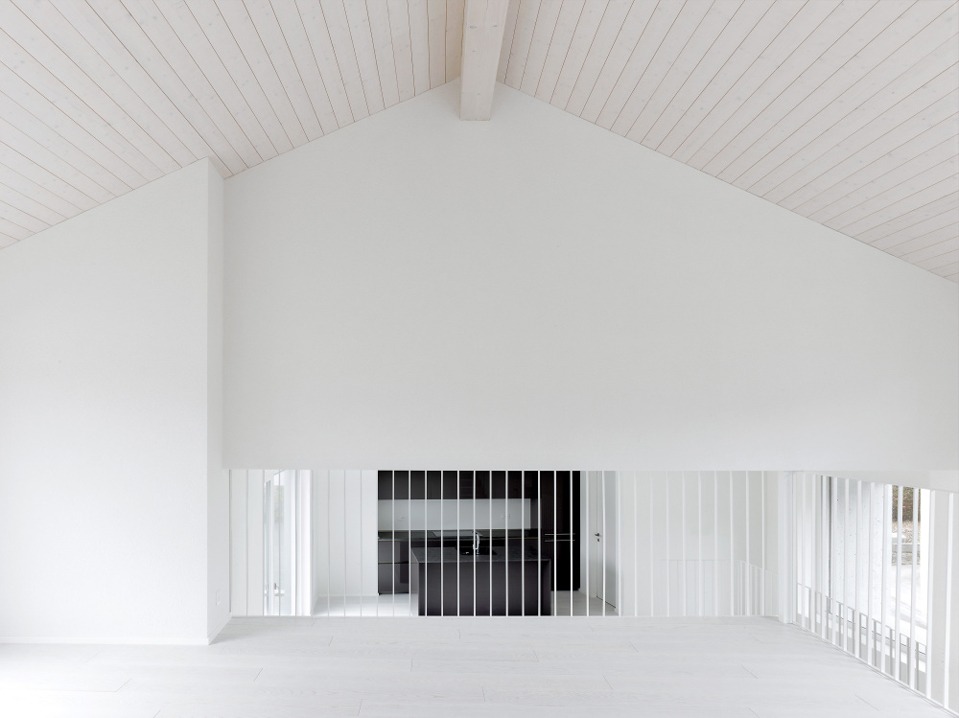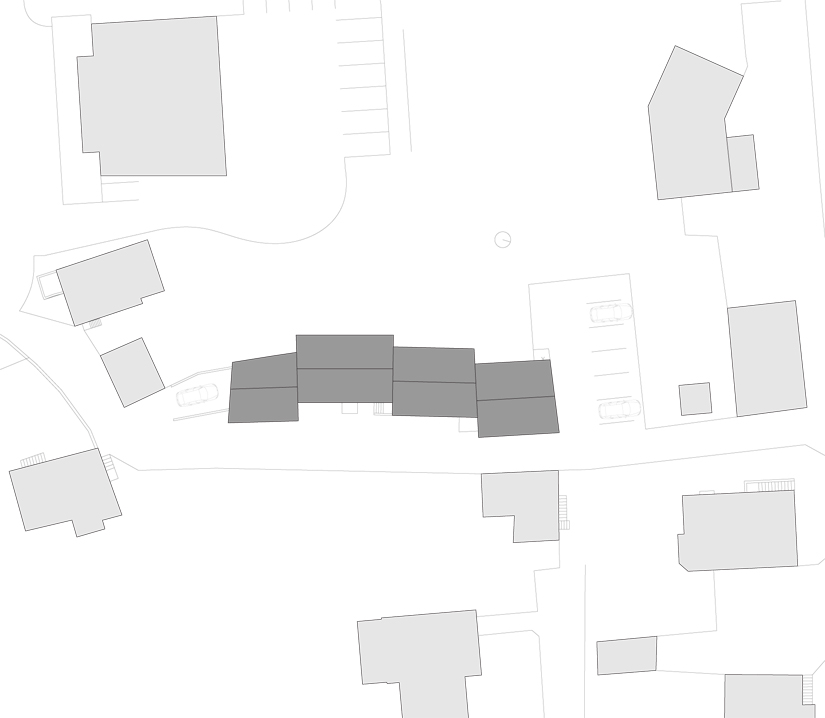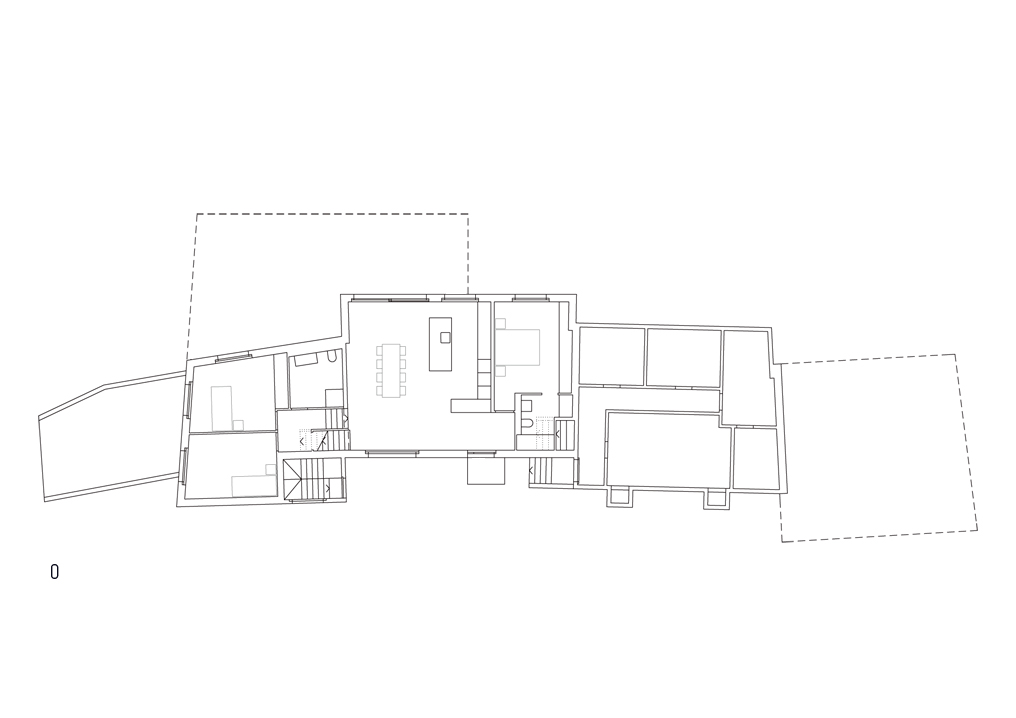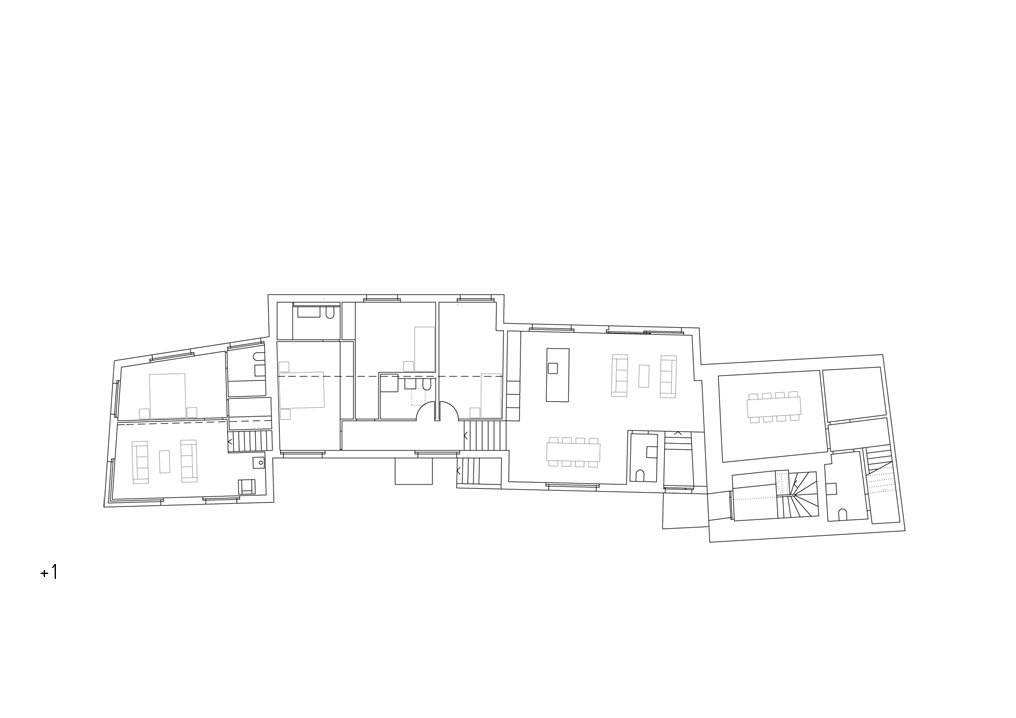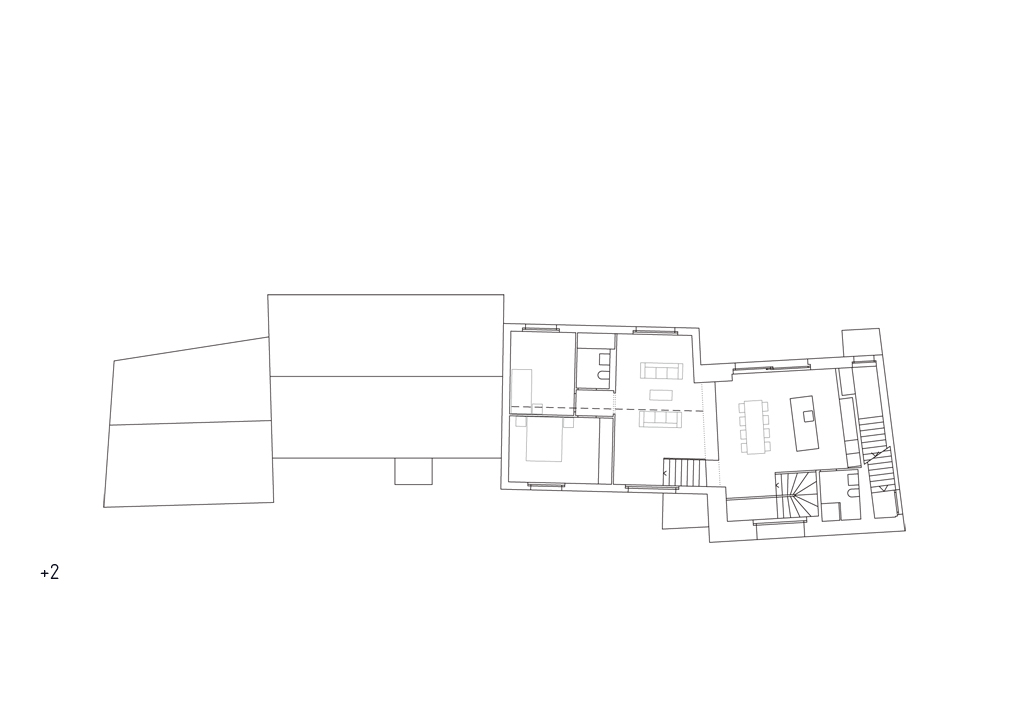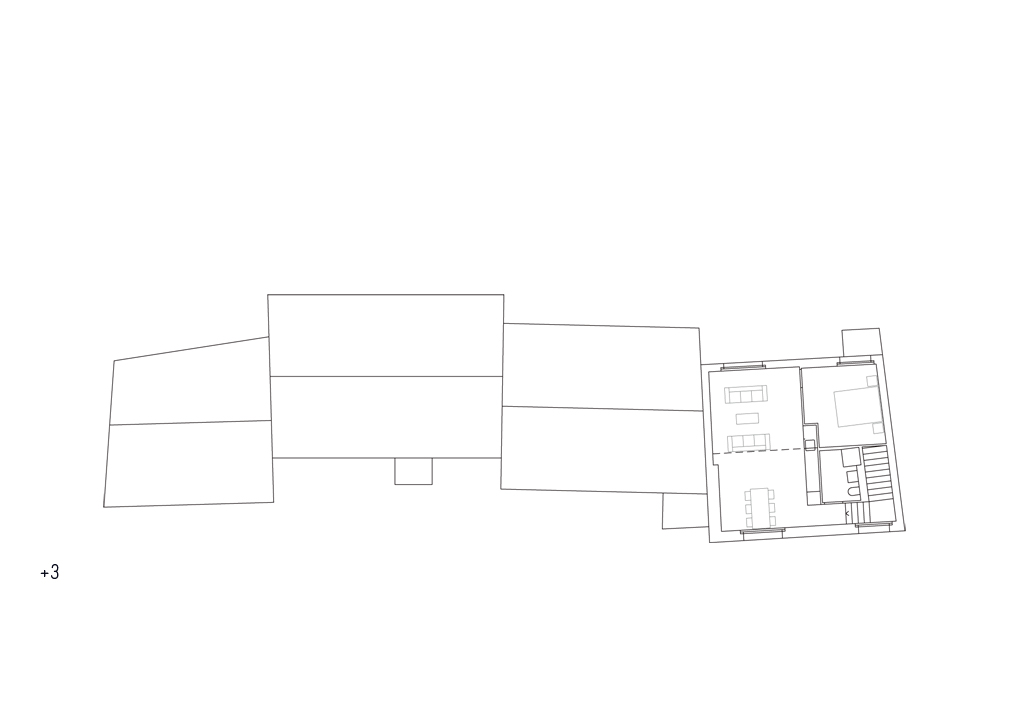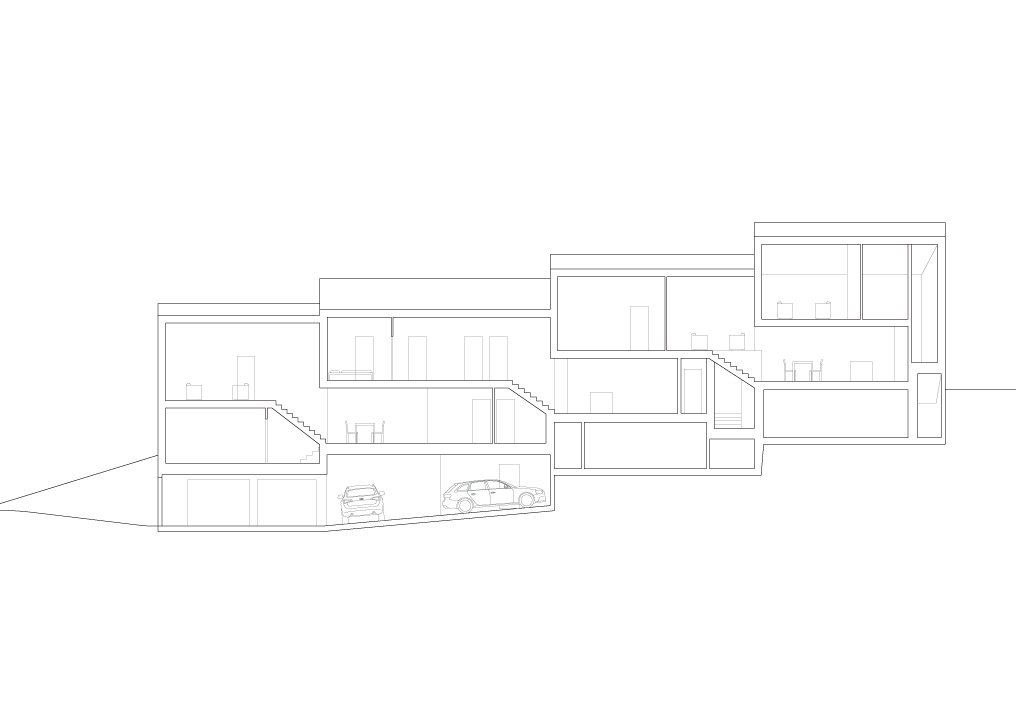 résidences du tunnel, champlan

client :

ks promotion sàrl, champlan

program :

4 apartments : 2½, 3½, 4½ et 5½ rooms

dates :

project 2012-2013

execution 2013-2014

sia 116 volume :

2'833 m3

civil engineer :

alpatec sa, martigny

this site in the valais village of grimisuat was originally occupied by three buildings, two of them barns. in the end, only one building could be retained in this residential project. the three buildings that were added are based on this old dwelling, in order to preserve the character of the built environment in this village zone. the four buildings extend down the slope, forming a unified whole.

the renovated building displays the existing materials (stone walls, cement bricks) although, in some sections of the façades, reinforced concrete has been added. the façades of the new buildings are made of reinforced concrete throughout. the development is given a homogeneous appearance by the use of a single colour, which covers the different materials used but allows their texture to show through.

although from the outside the buildings appear to be separate, the typology of the dwellings reflects the intention to maintain a unity. the apartments fit into one another and are all structured in half-storeys, running from north to south, the aim being to have the wall-openings overlooking the valley. the three largest apartments enjoy direct access onto a sunny terrace.