savioz fabrizzi architectes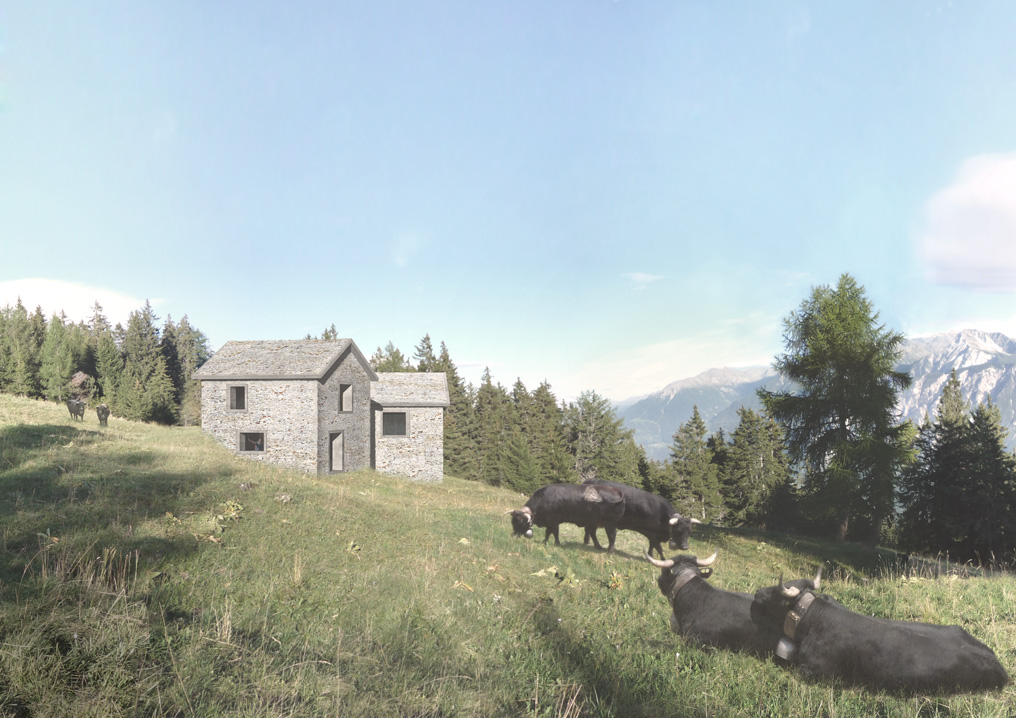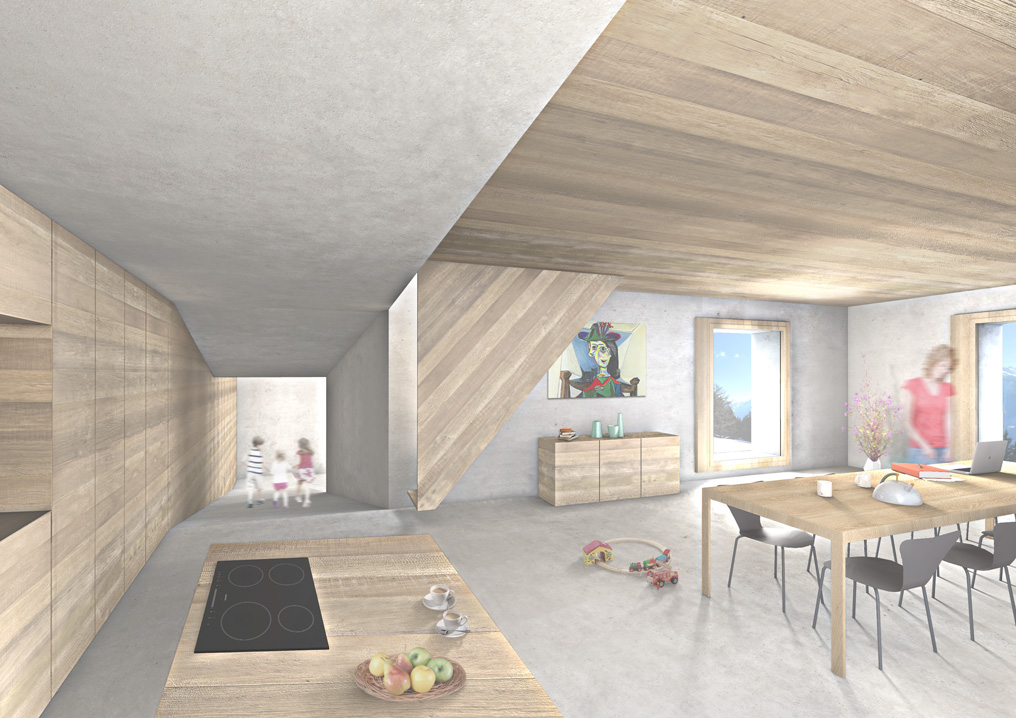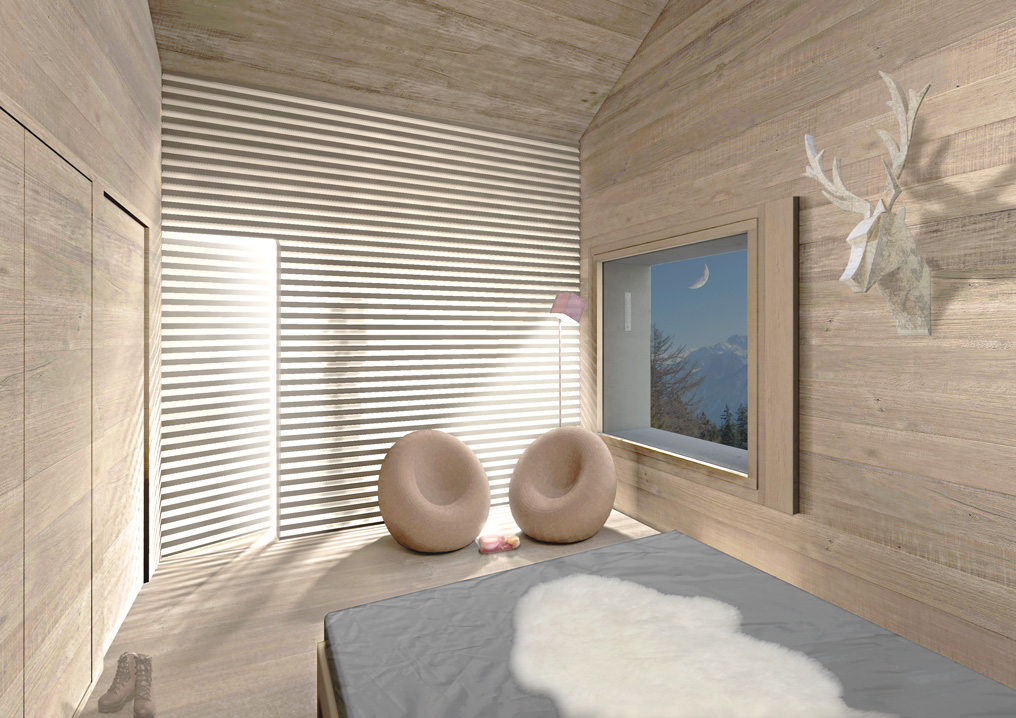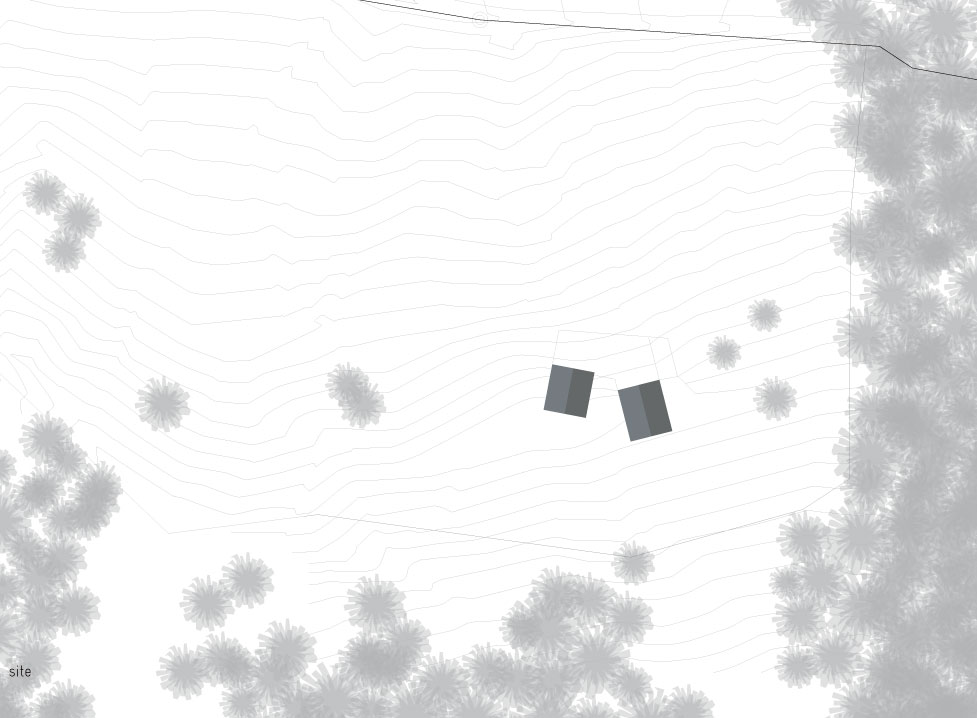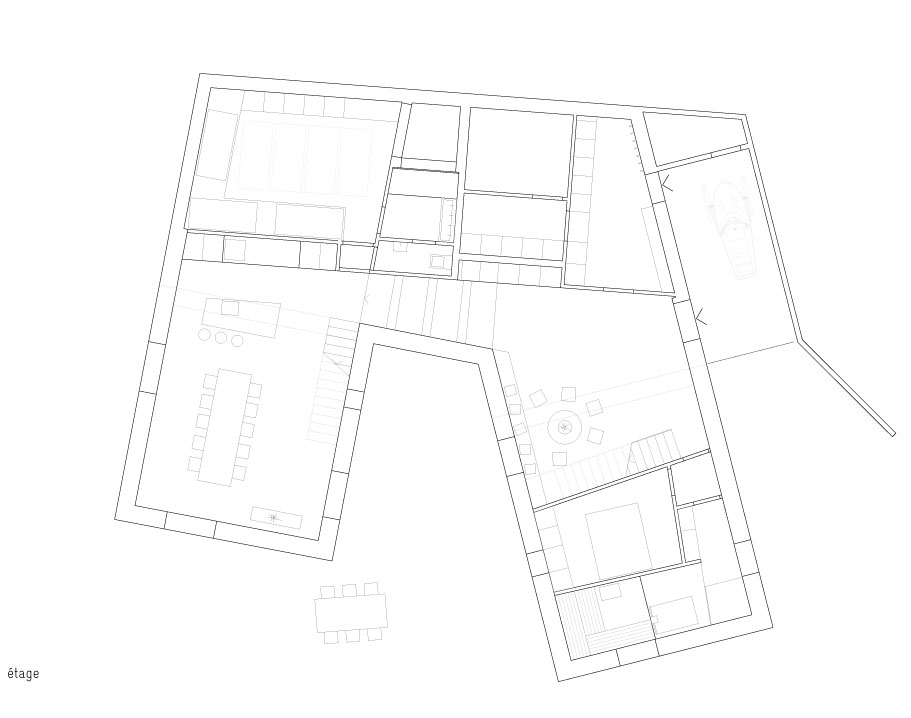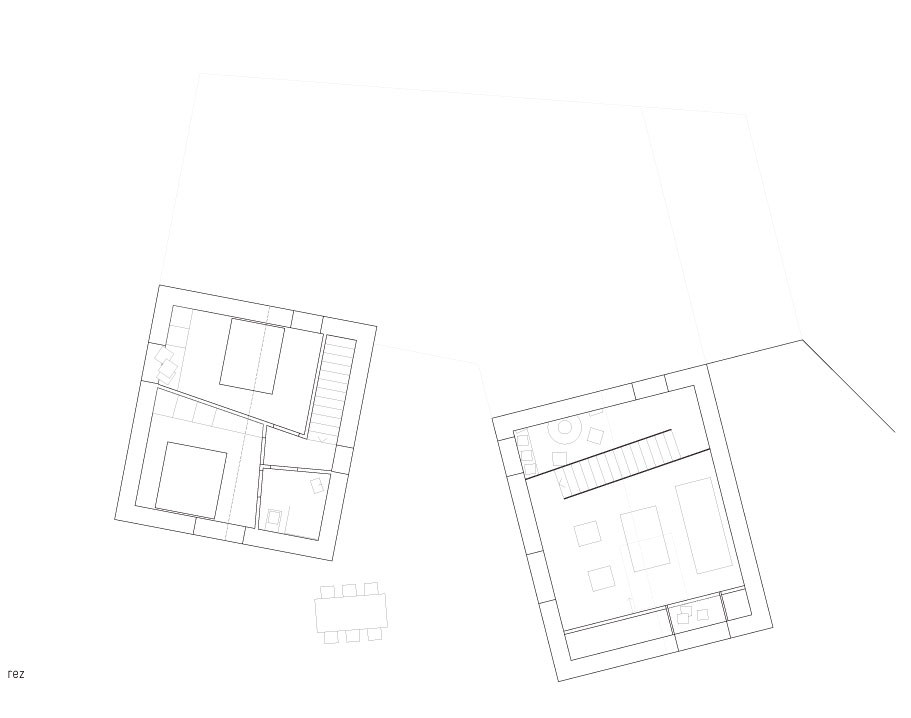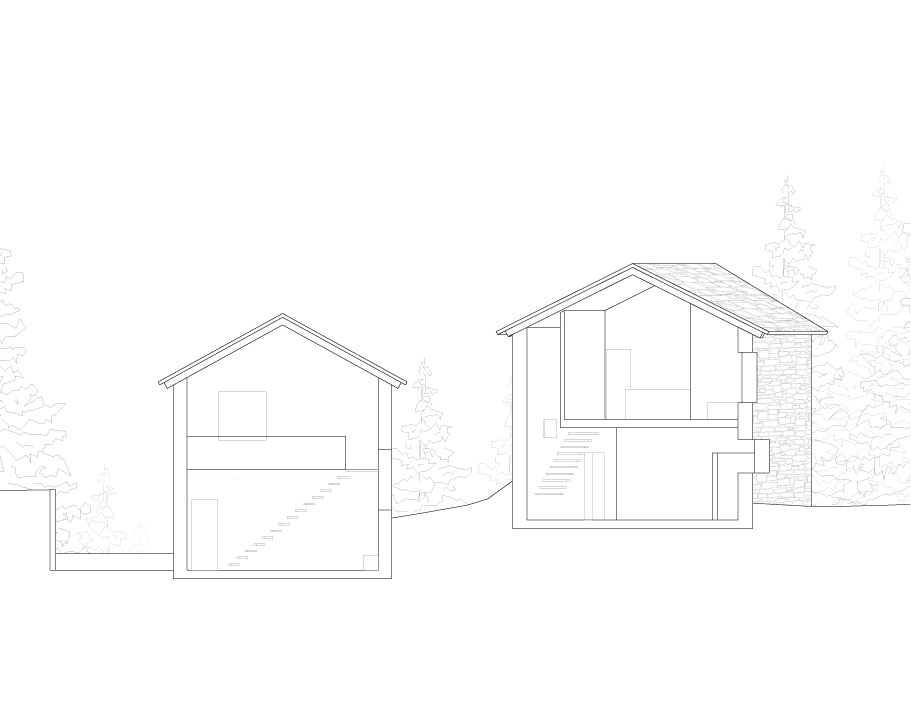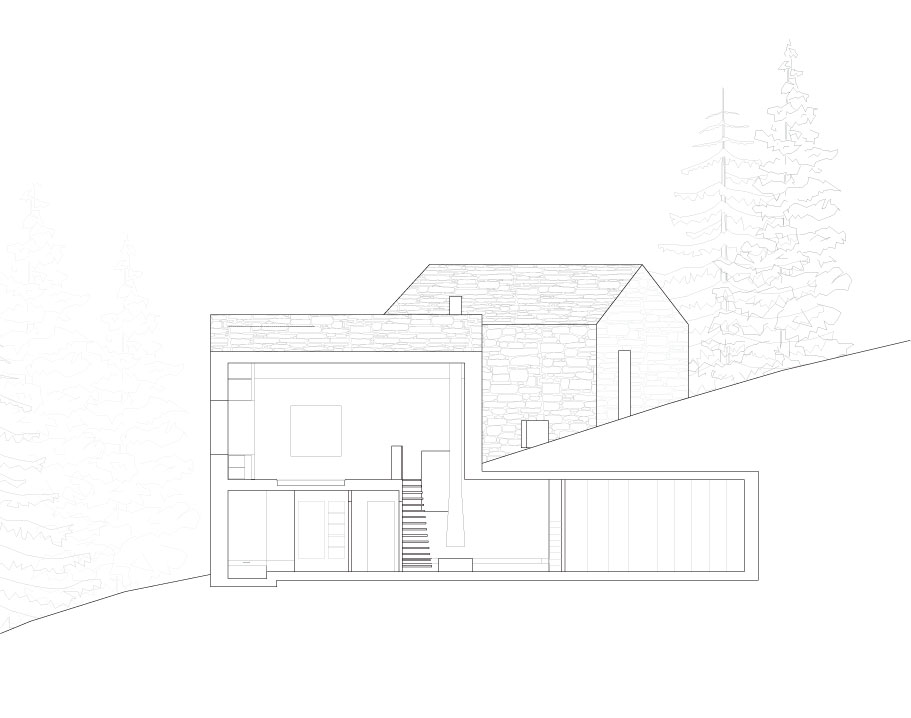 chalet, aminona

client :

private

program :

3 rooms, dorms, kitchen/dining room, living room/office, wellness space, shower room, laundry, local of skis, cellar, technical

dates :

project 2011-2013,

sia 116 volume :

1'392 m3

set into the mountainside, among the alpine pastures of the central valais, this project enjoys an isolated site among fir trees affording magnificent views over the rhône plain and the mountain peaks.

in order to blend in with its surroundings, it is constructed in the same basic fashion as traditional mountain pasture dwellings: two simple rectangular buildings, built into the slope and facing towards the plain.

the special building regulations that apply in this zone required the new building to be separated into two distinct units. the dwelling therefore consists of two portions with two storeys above ground, connected to one another by an underground part.

the orientation of the wall openings frames the landscape, their position echoing that of the doors and windows in traditional barn-byres. the walls that face each other contain more openings, to foster visual connections between the two parts.

the rough appearance of the exterior stonework reflects the minimalism towards which the whole project aims. the roof, also of stone, speaks the same rough, stony language as the outside walls. the contrasting concrete and wood interior emphasises the house's stony carapace. the bedrooms are set in wooden boxes, unlike the communal rooms which are set within the open spaces of this stone shell.