savioz fabrizzi architectes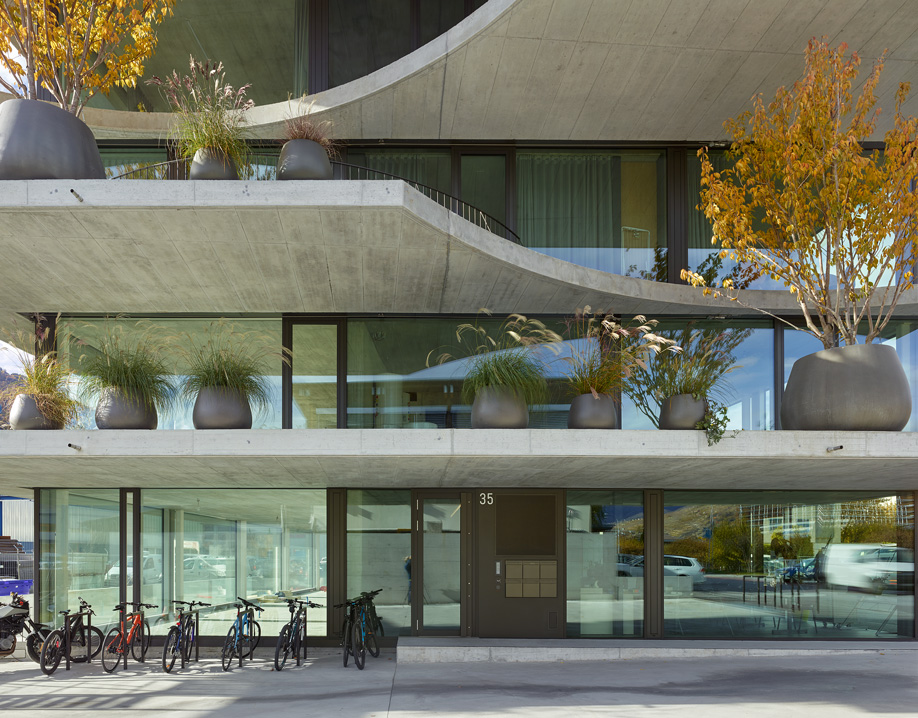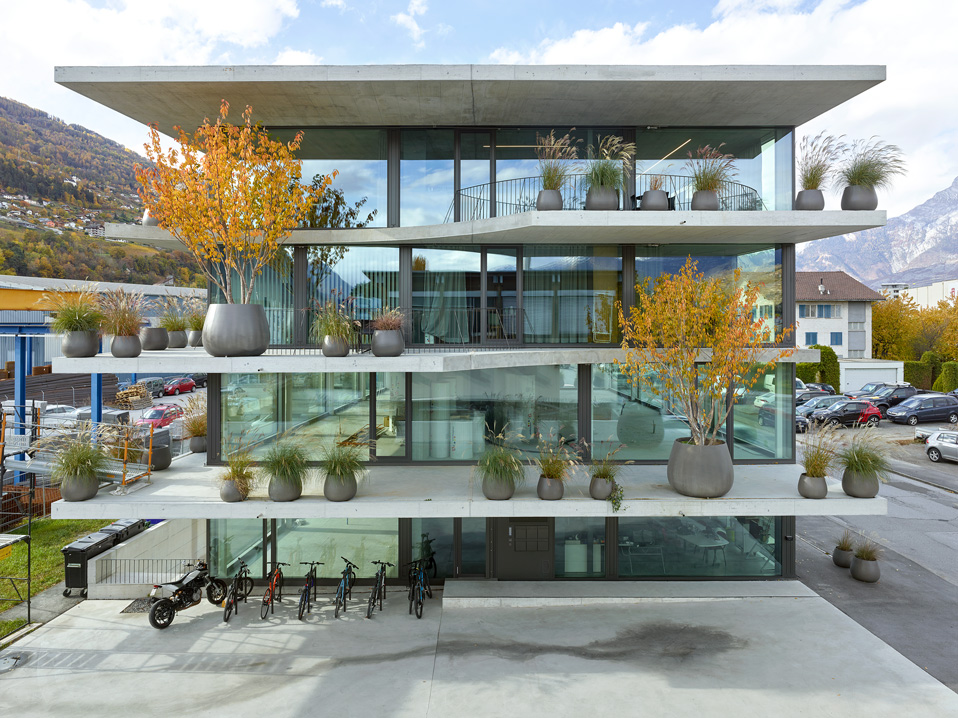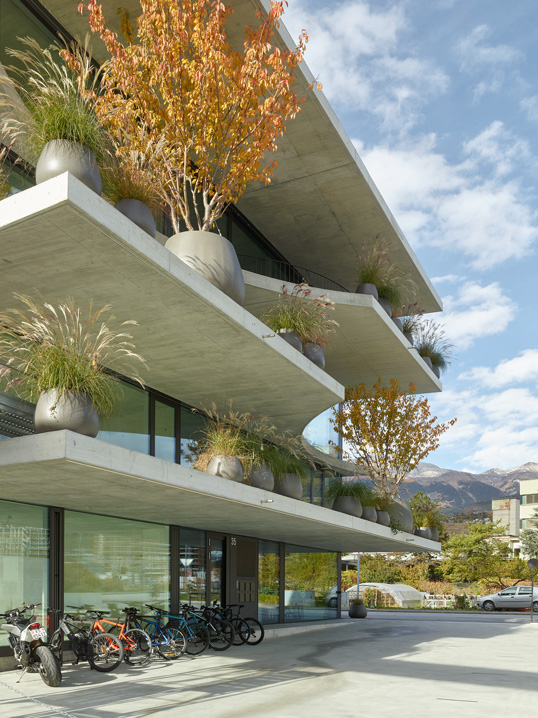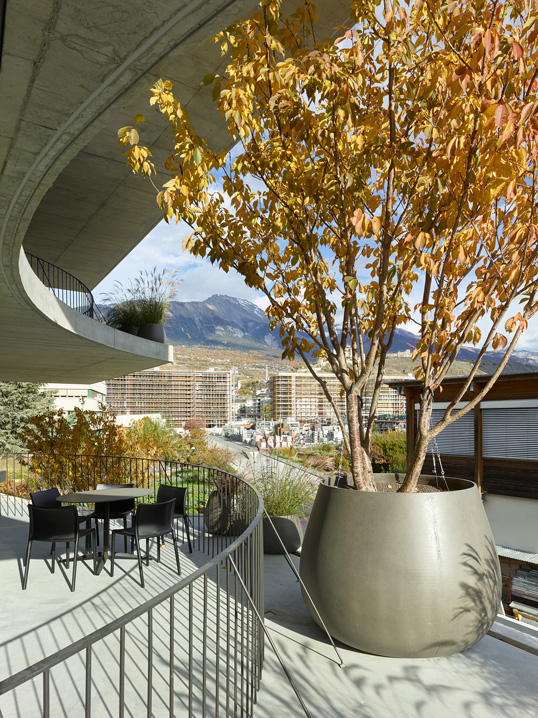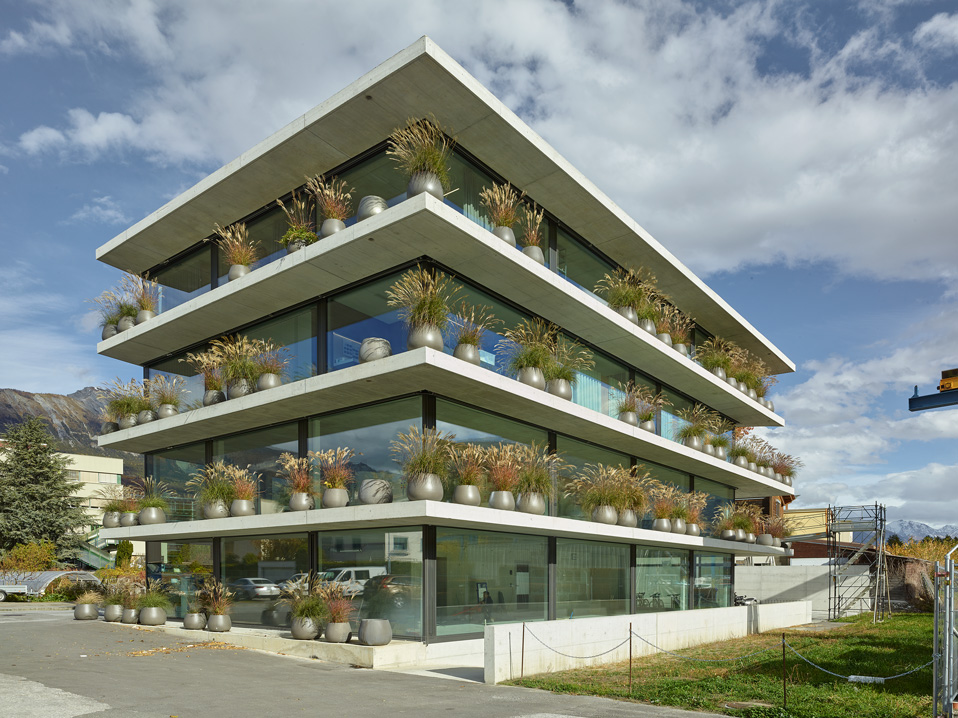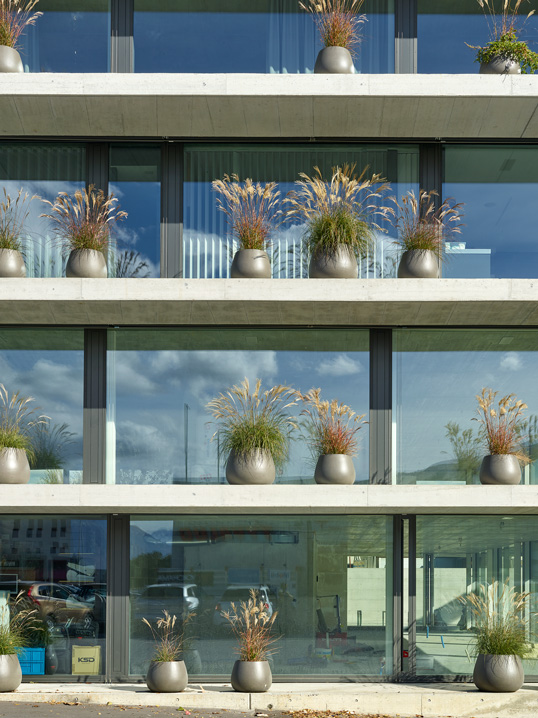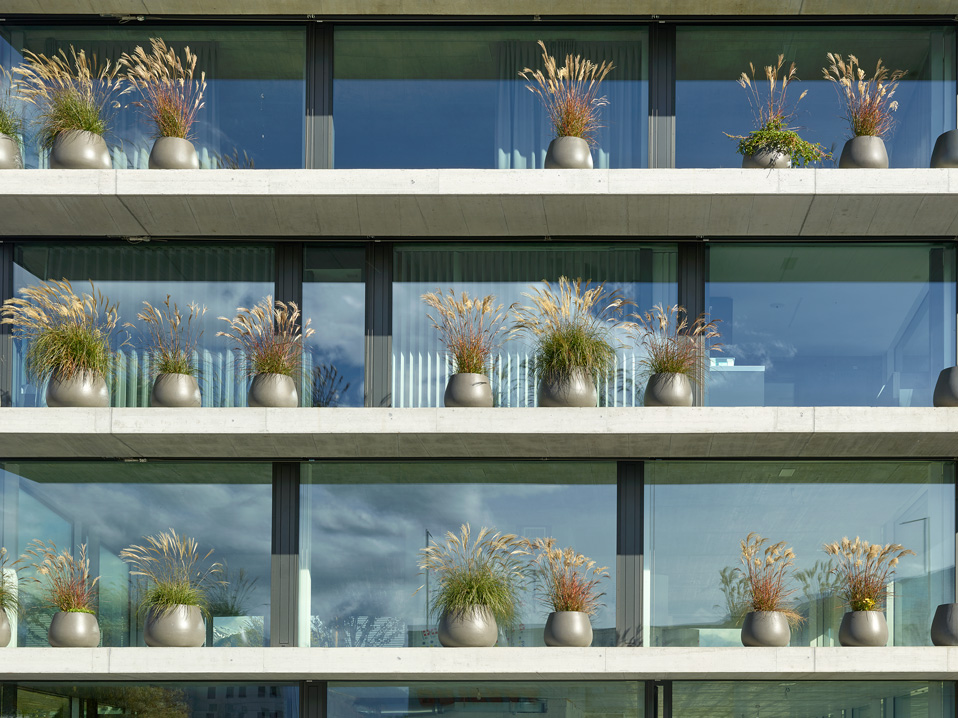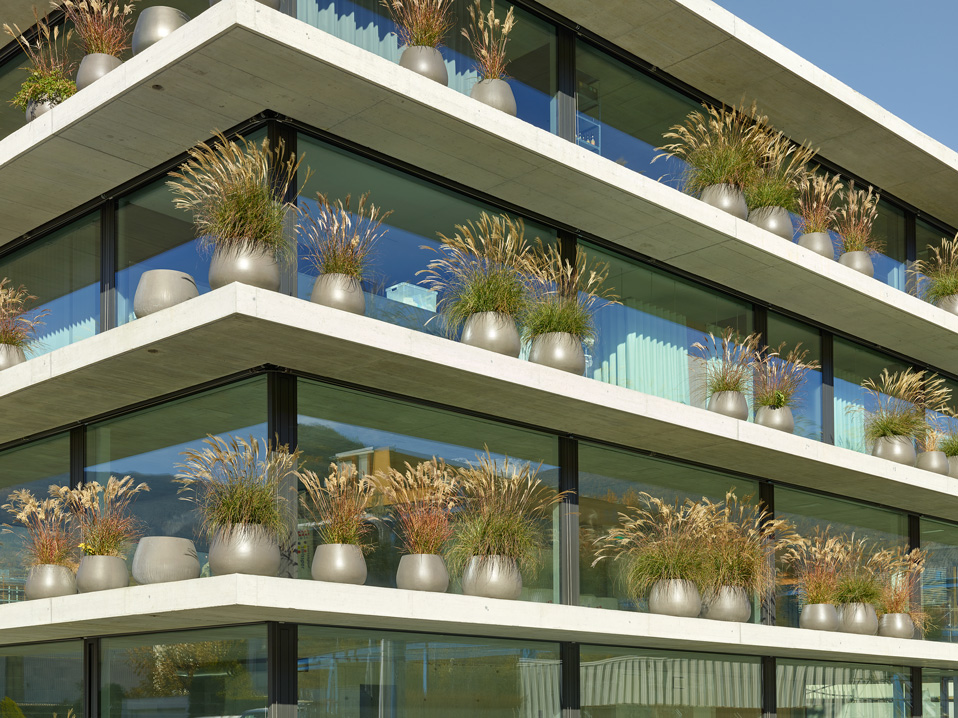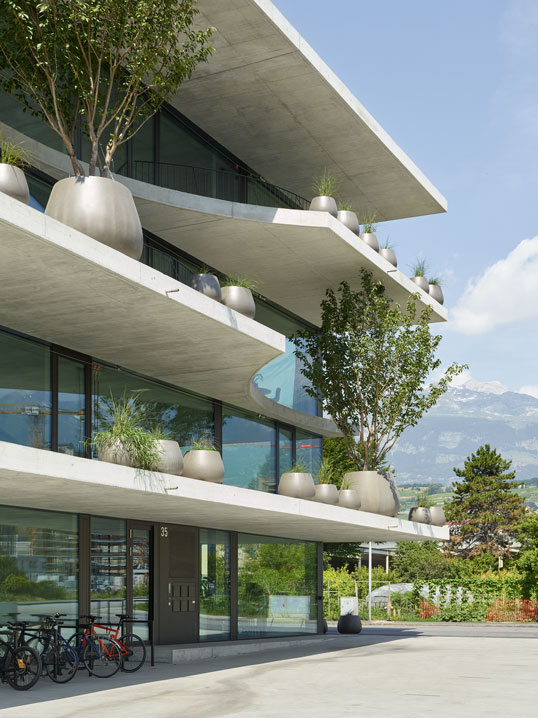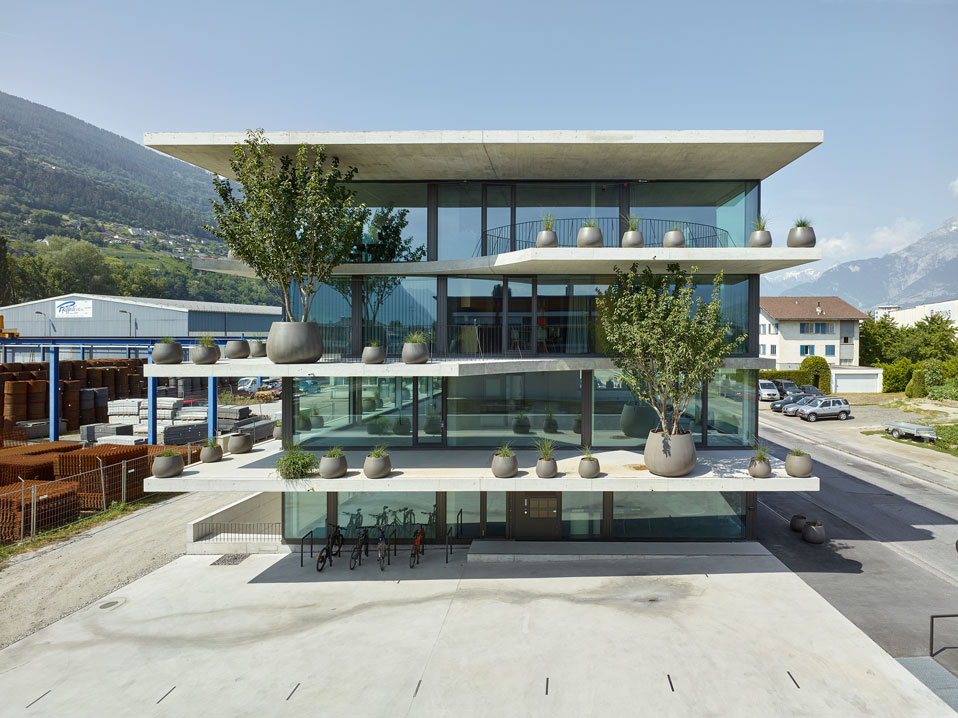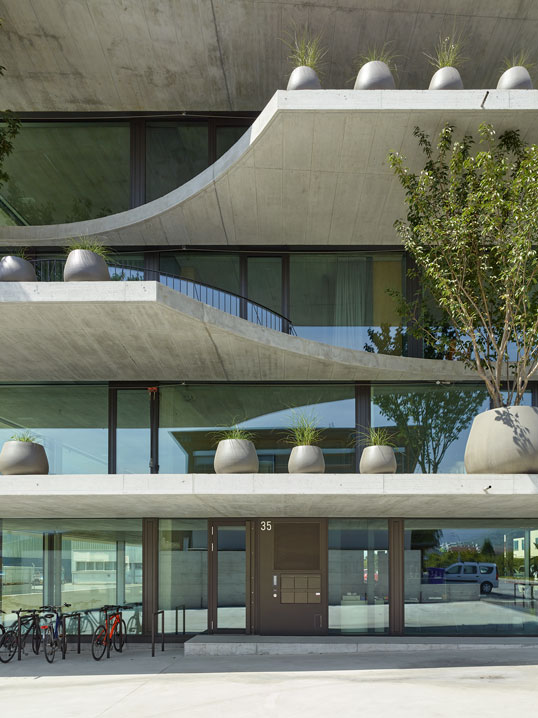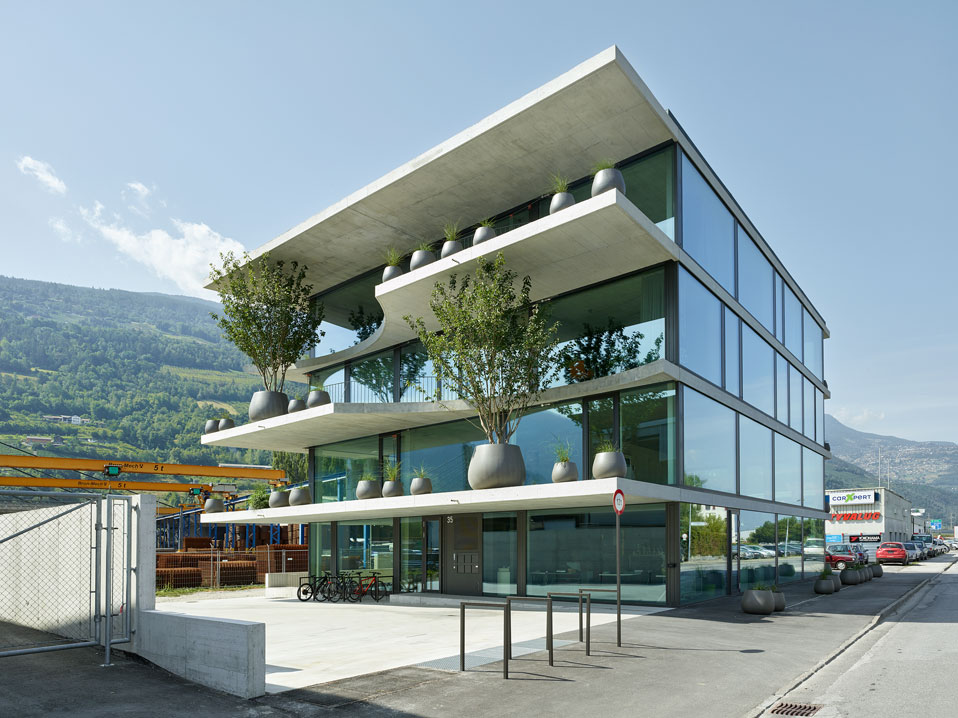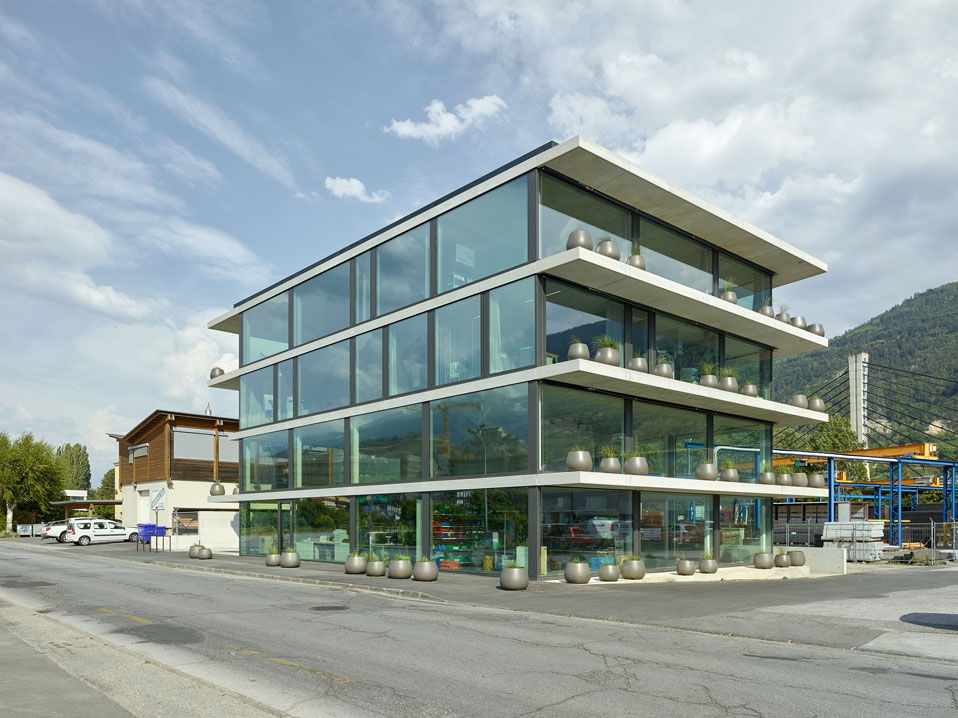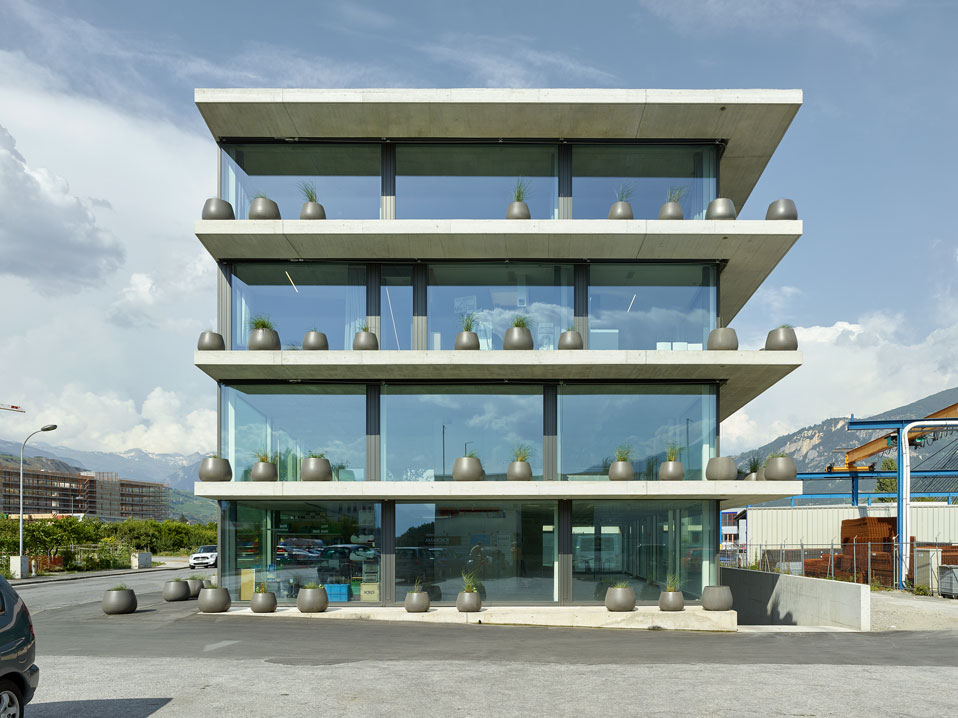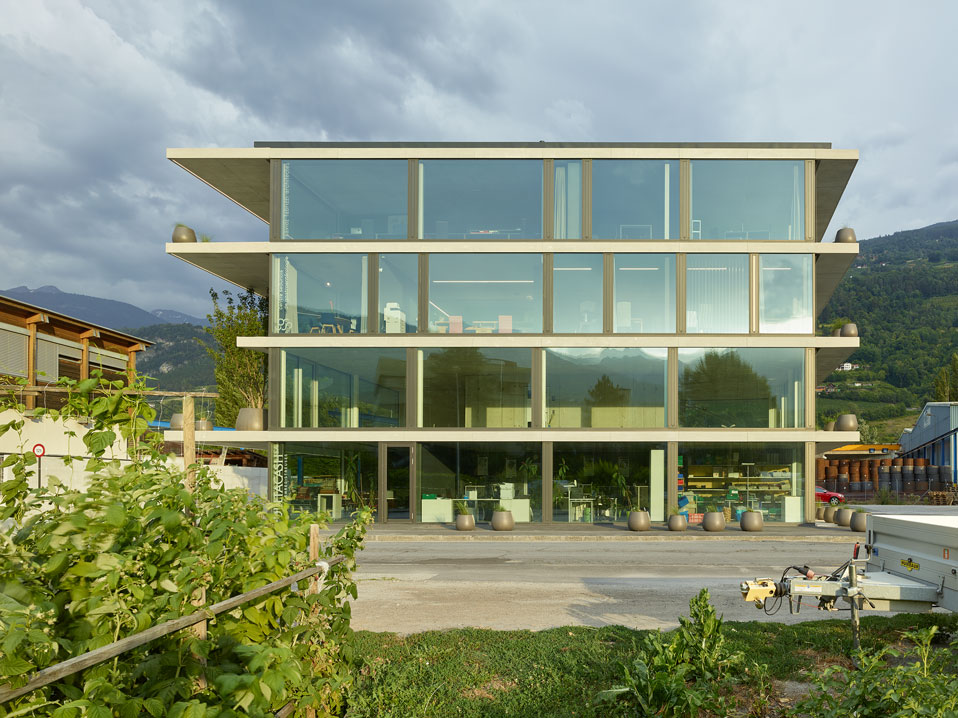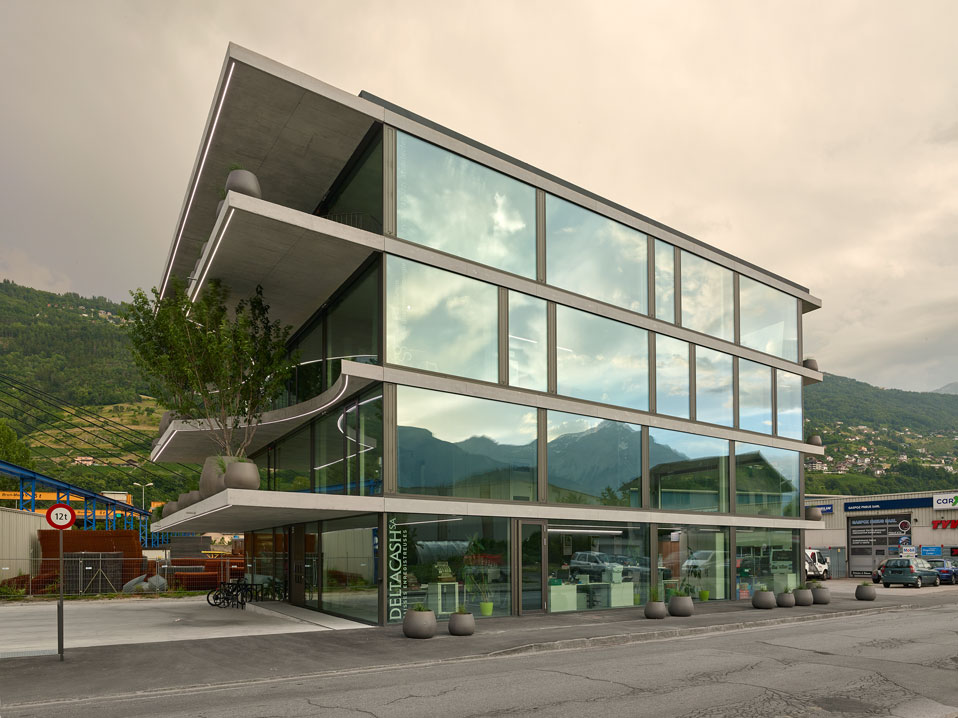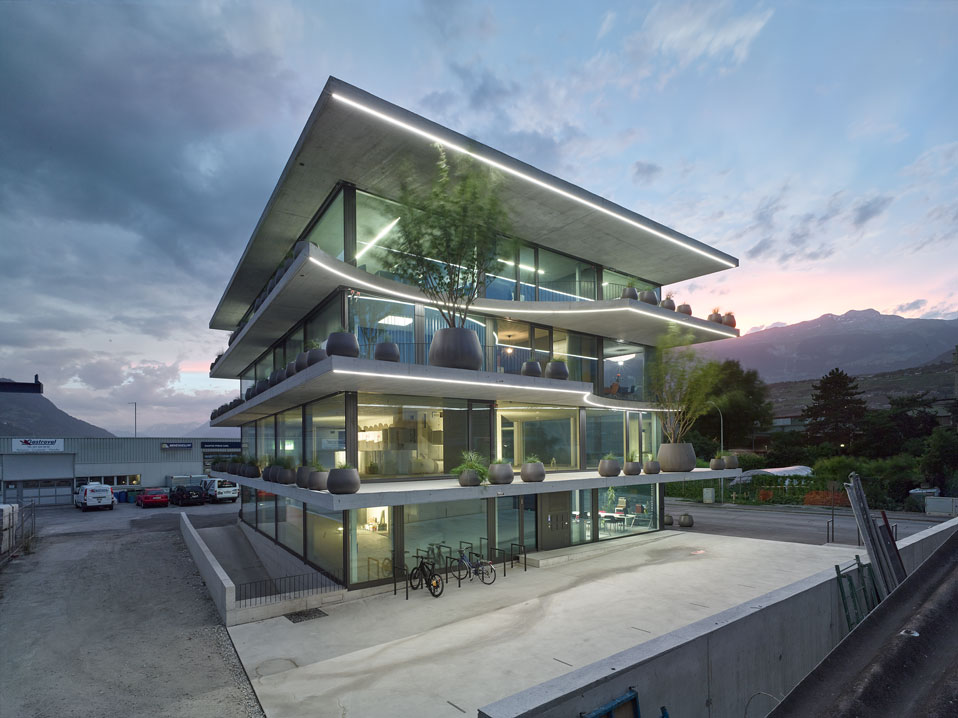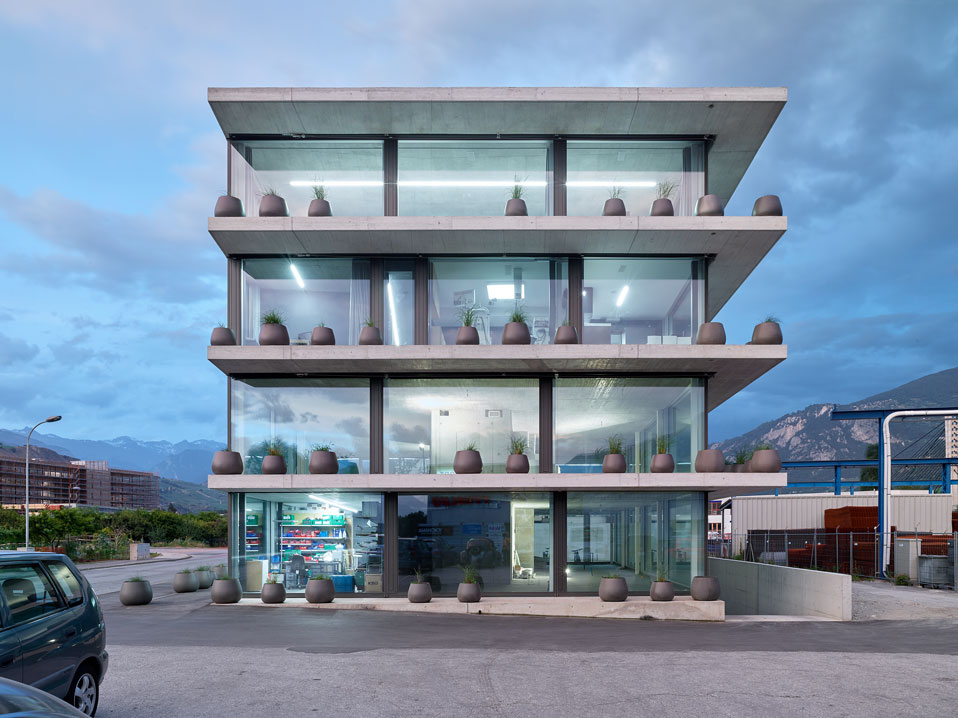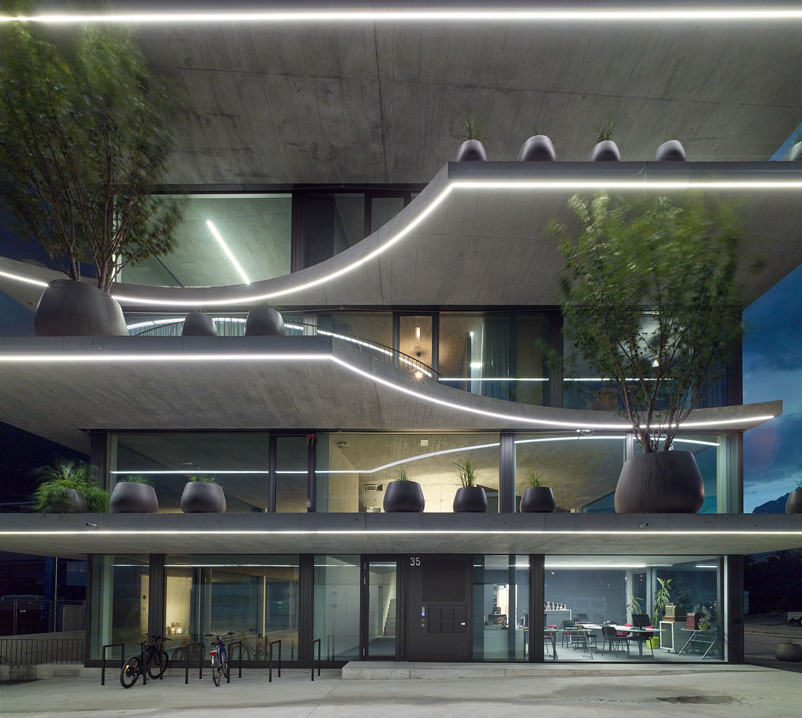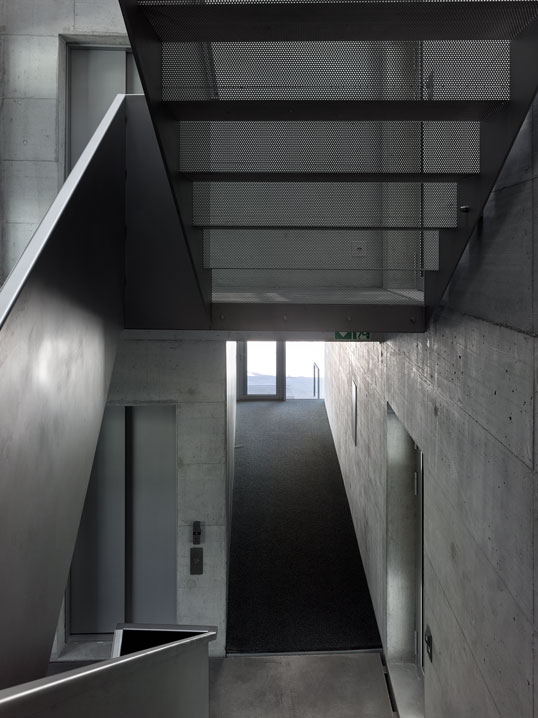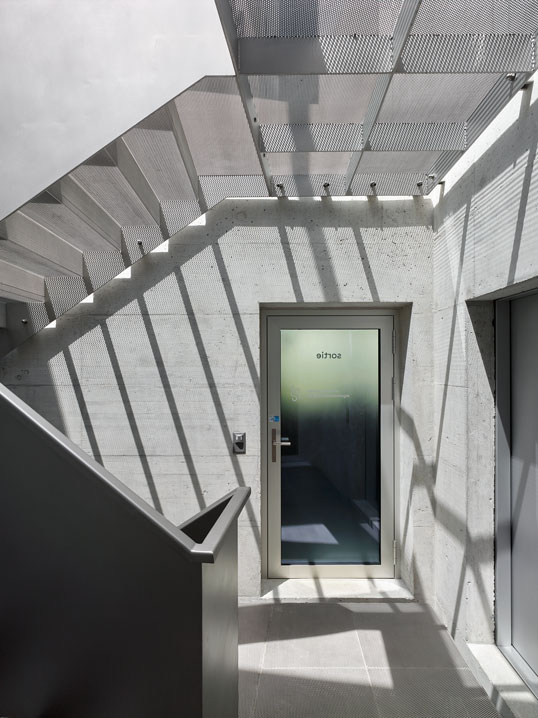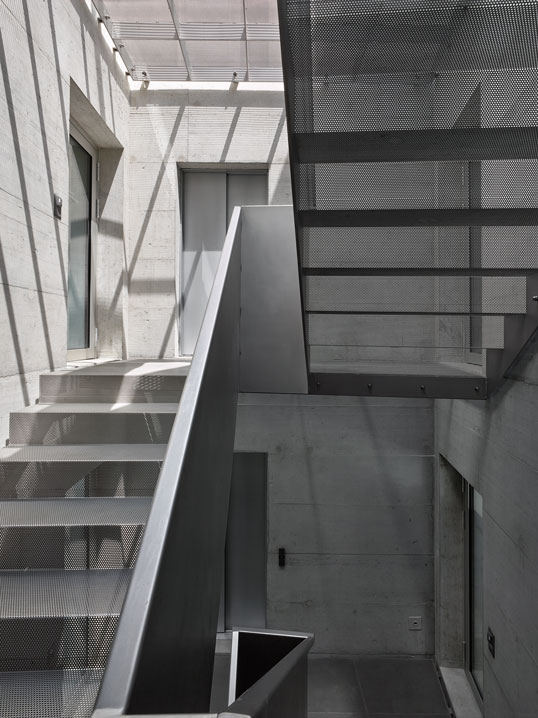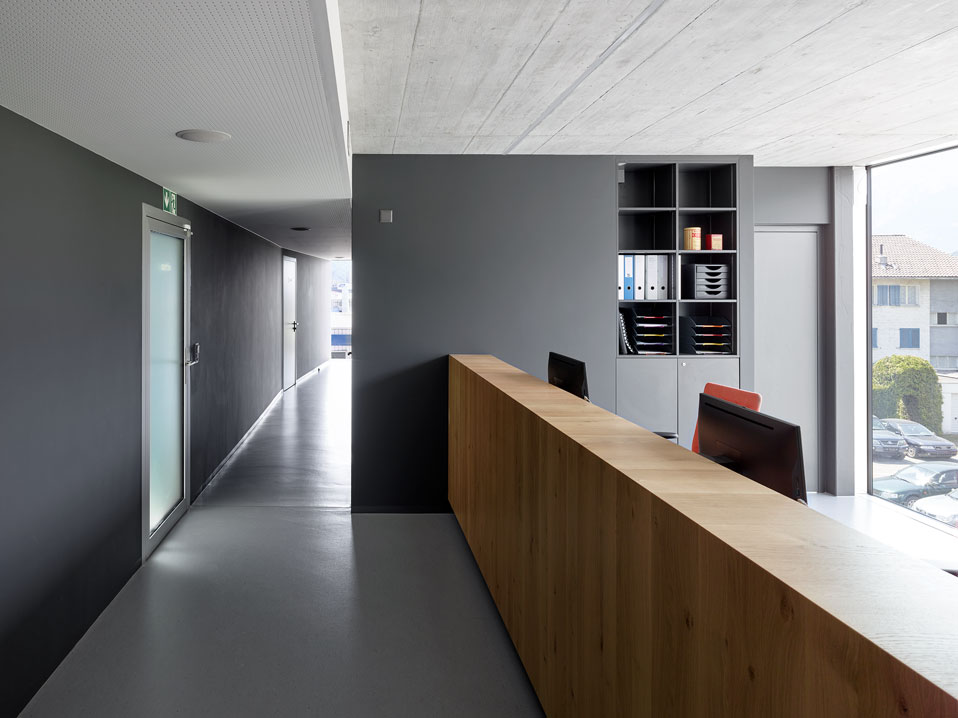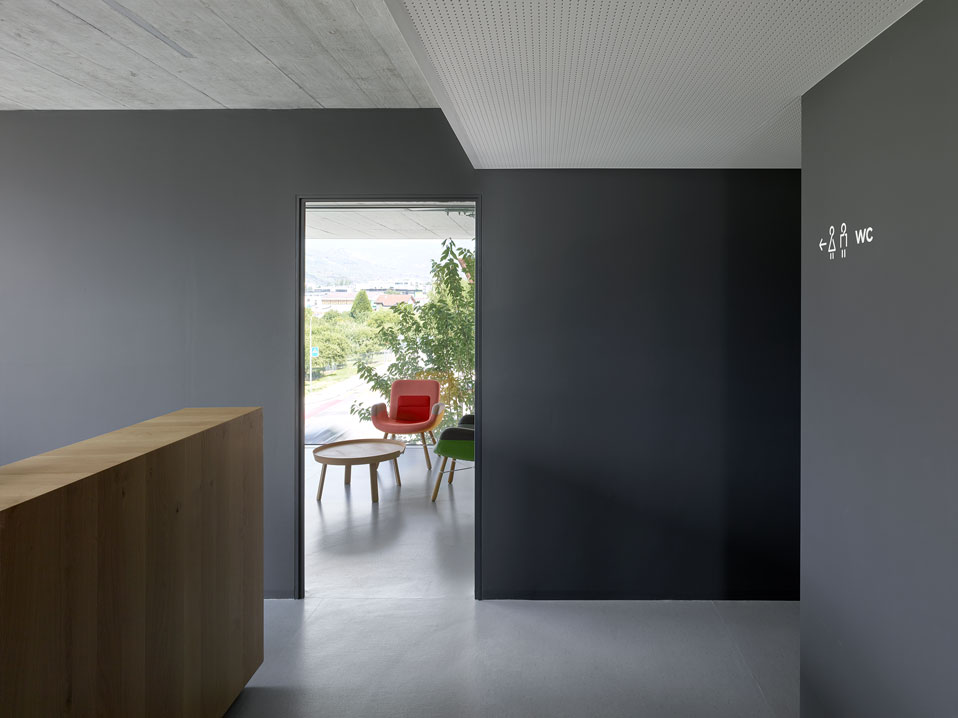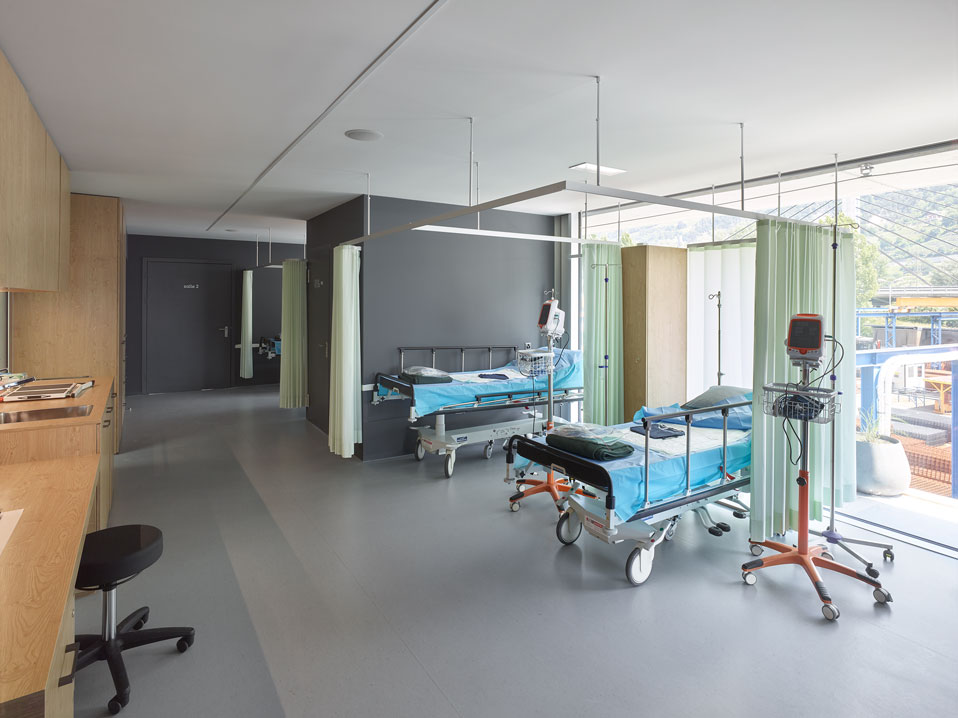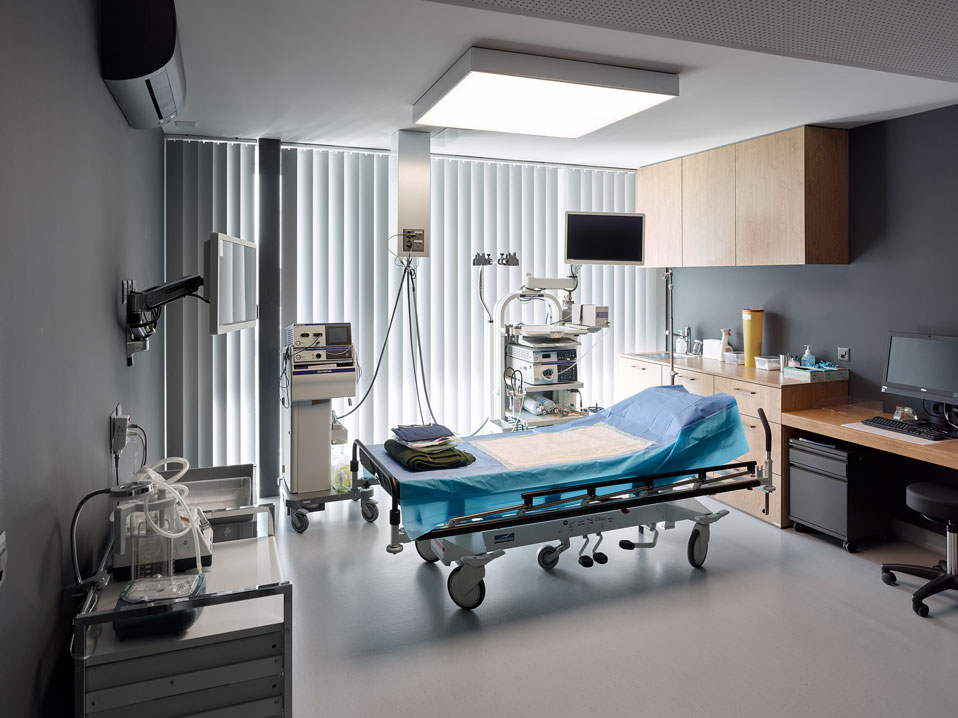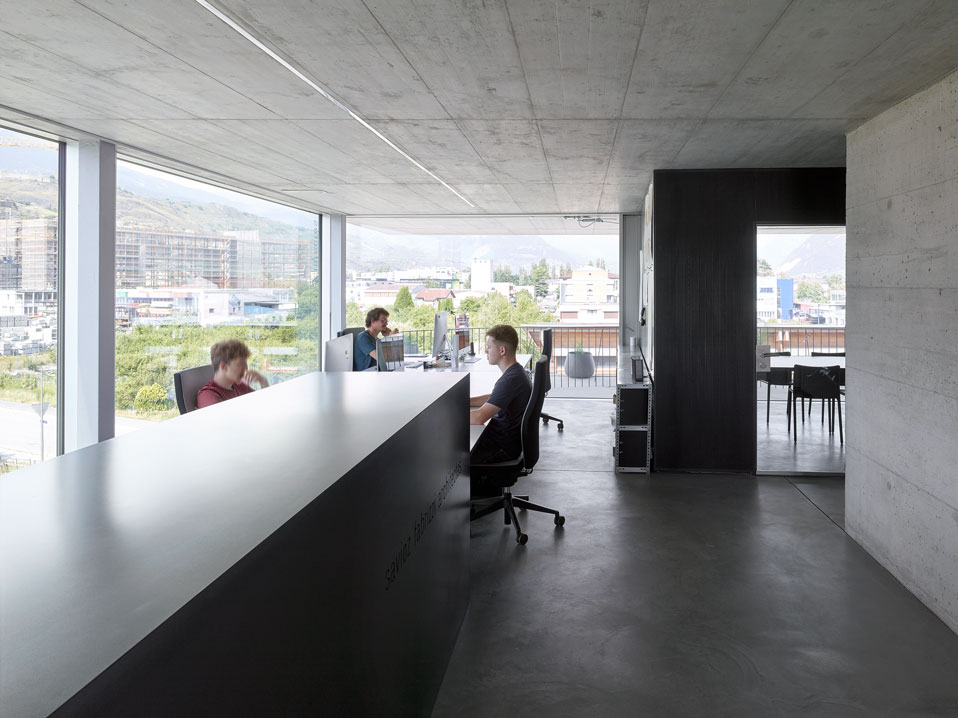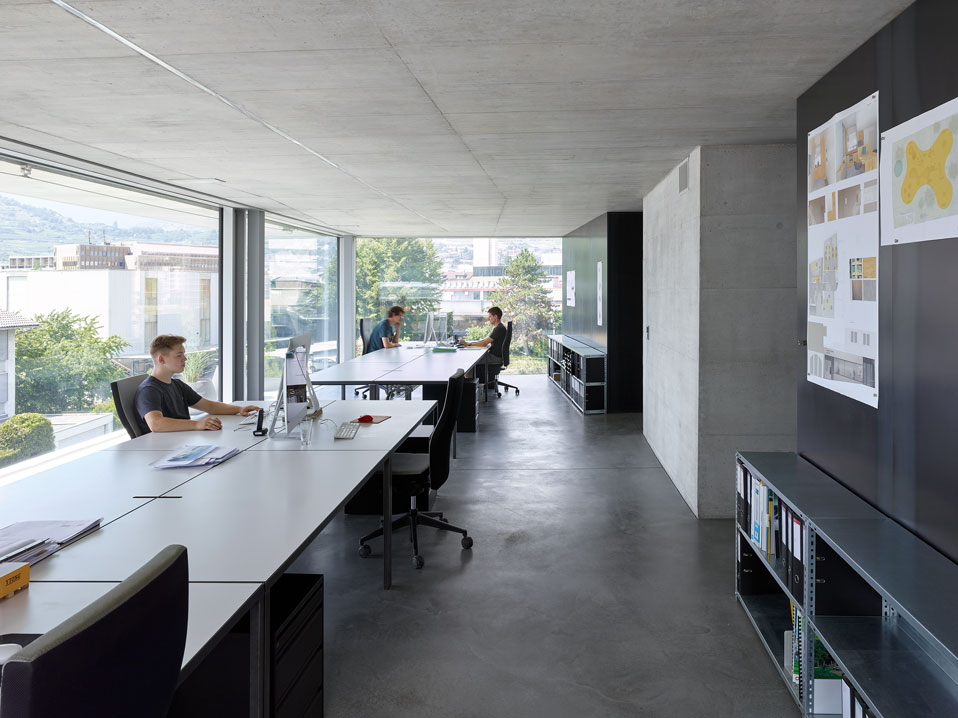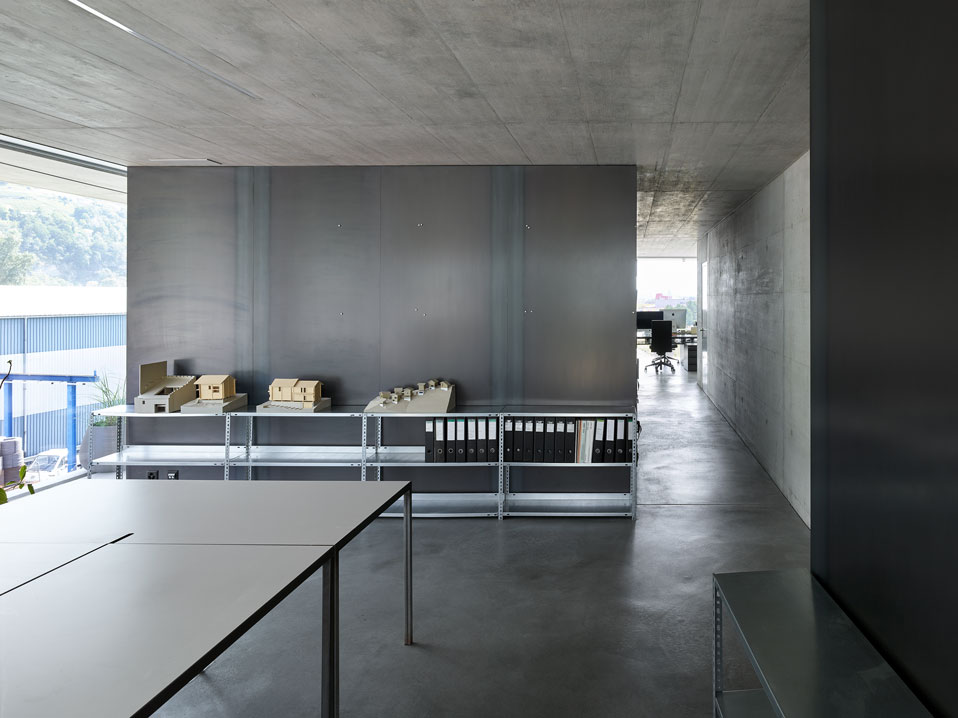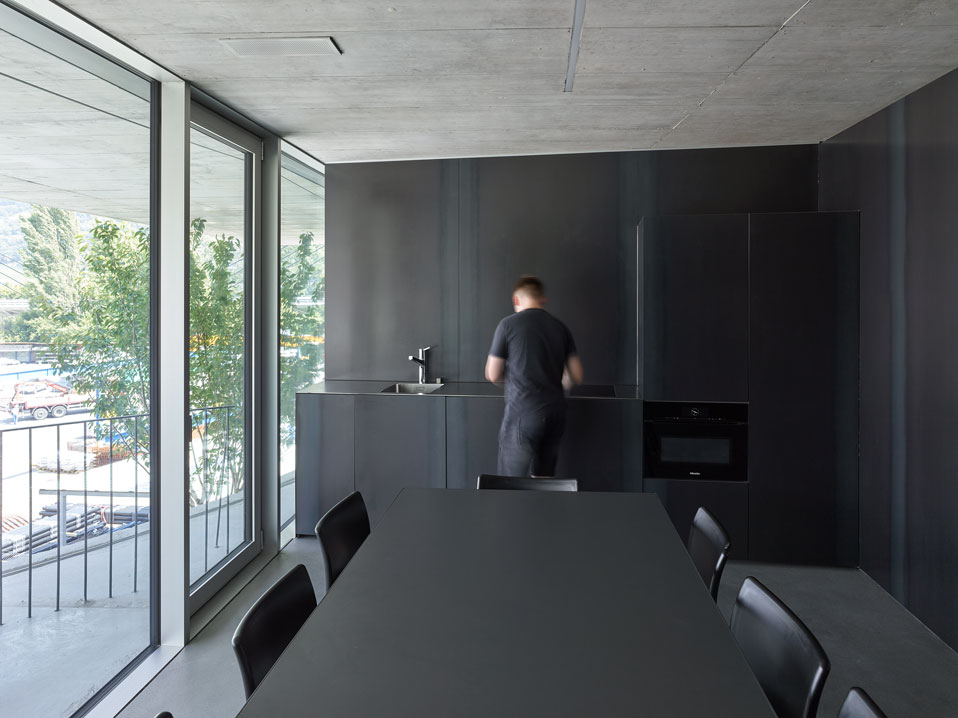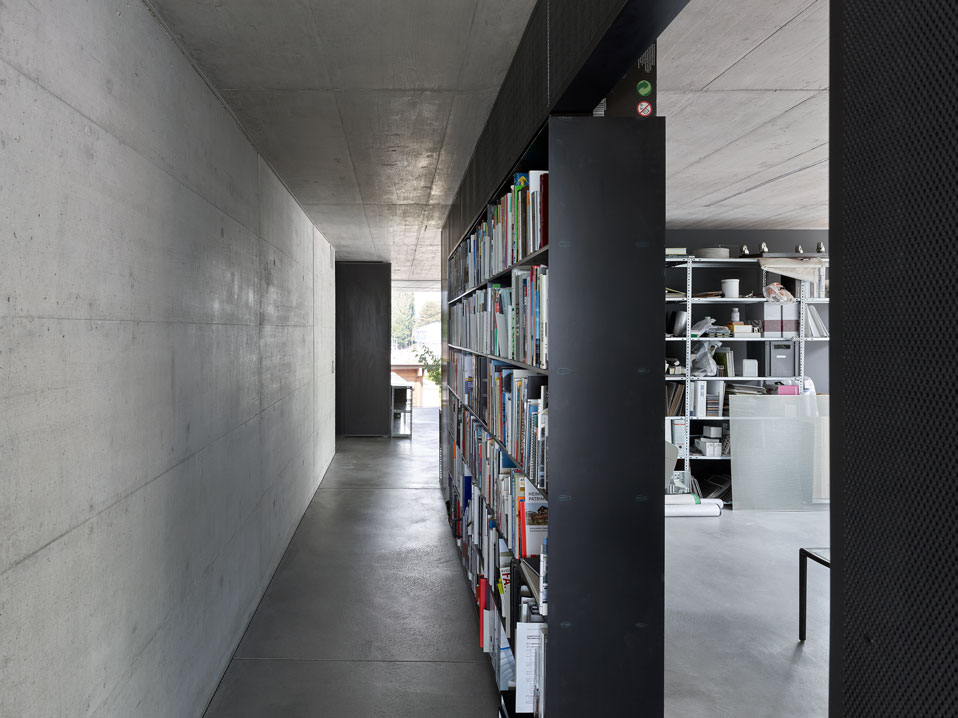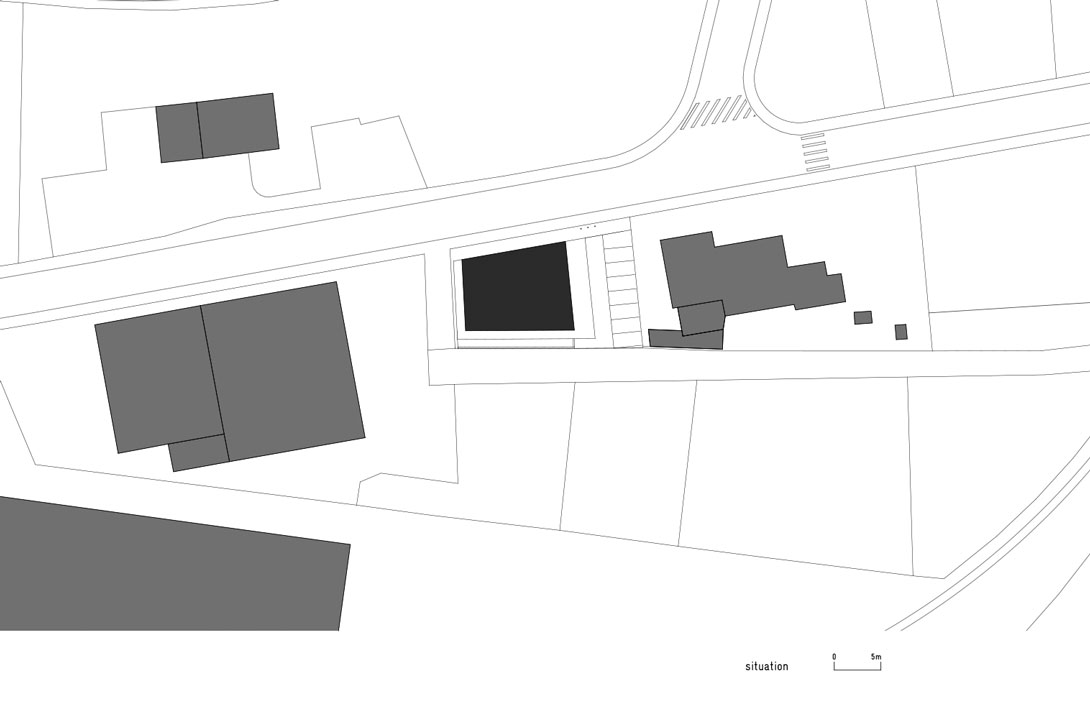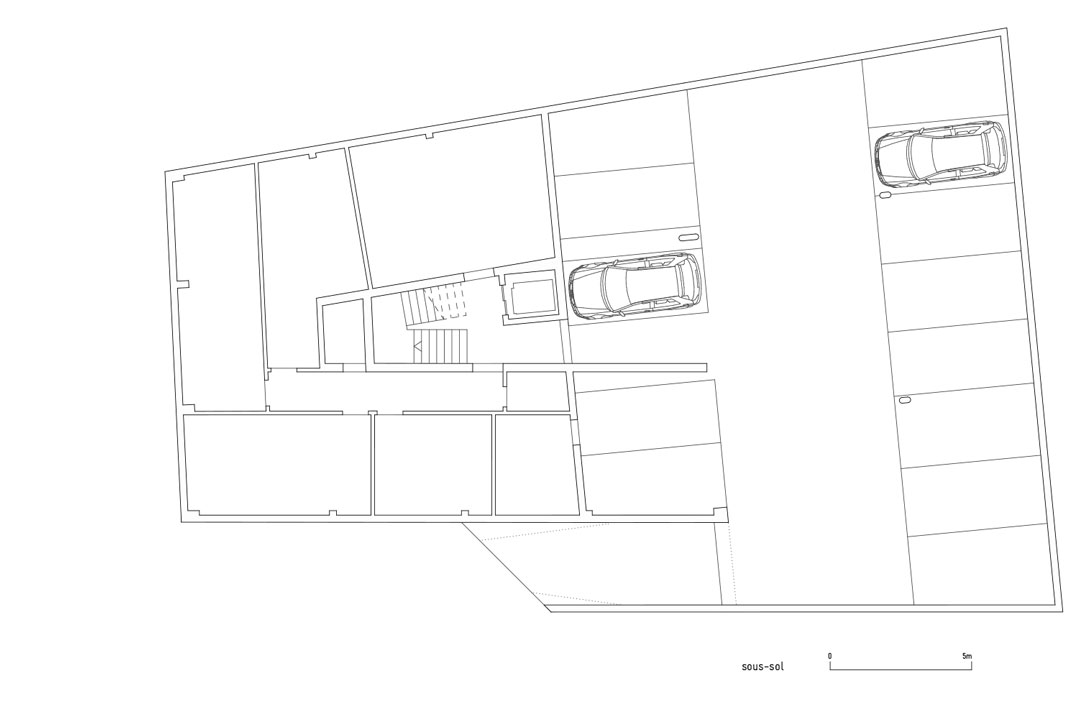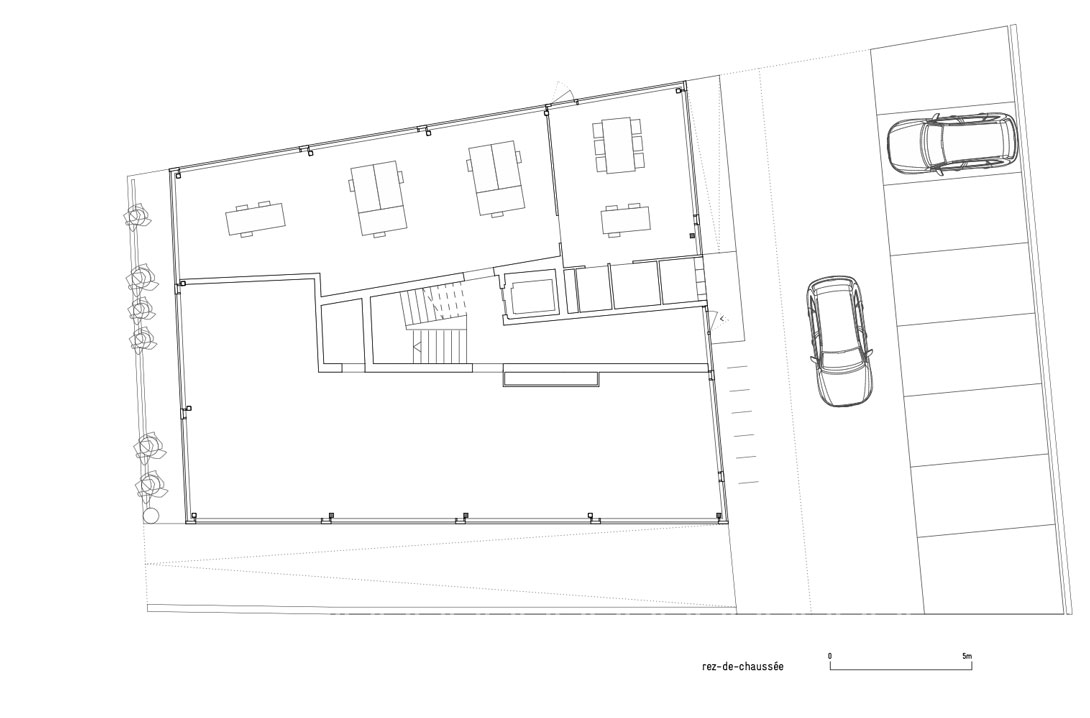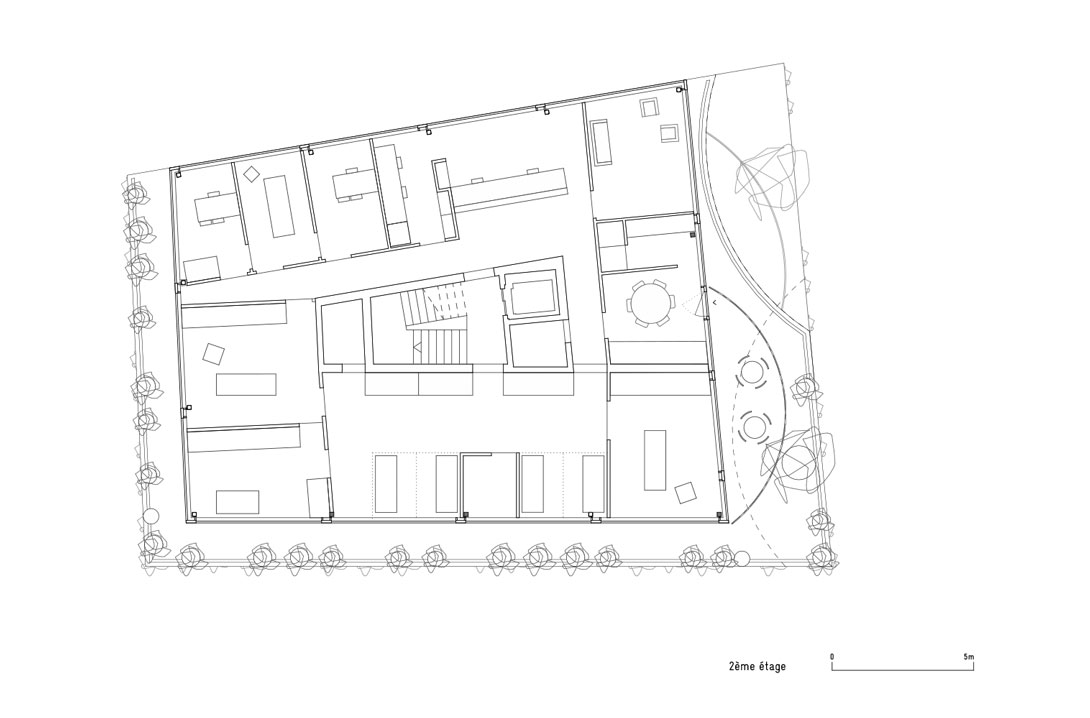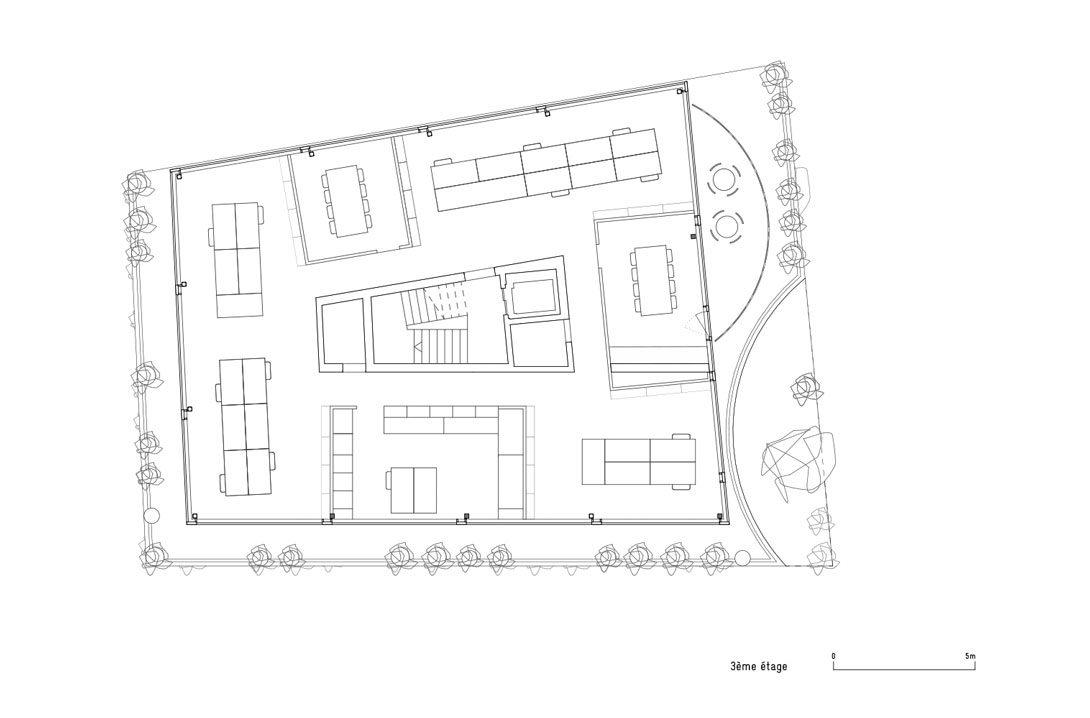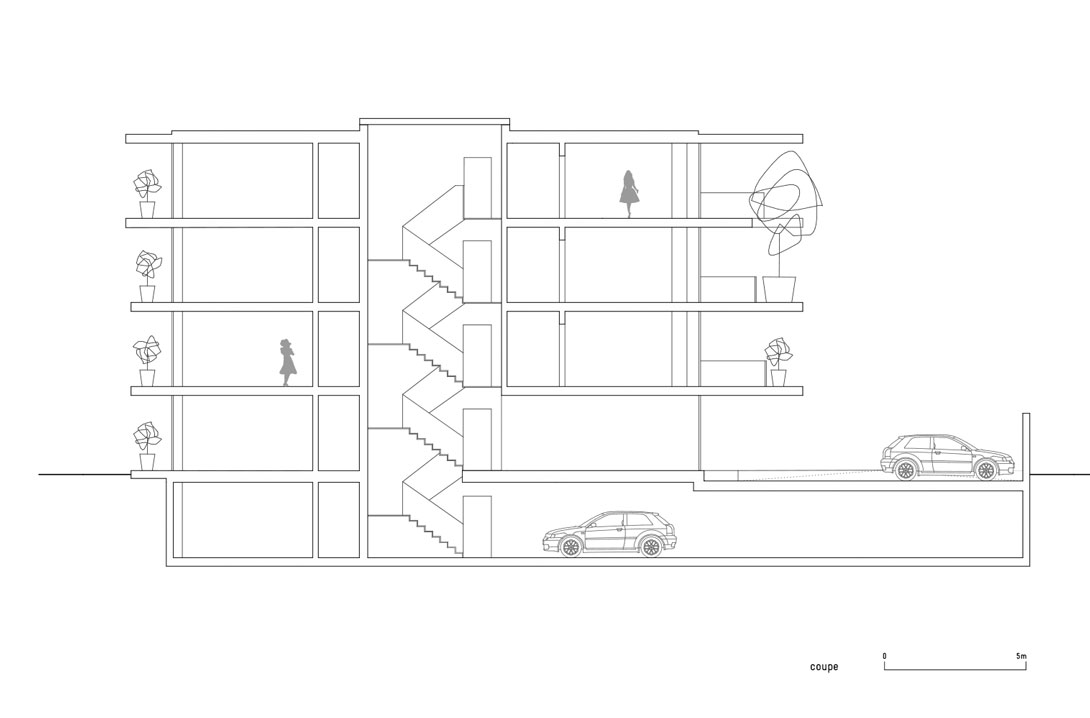 commercial building "le jardin de jean-luc"


client :

savioz fabrizzi


collaborator :

etienne gilloz

programme :

4x 250 m2 of offices

dates :

project 2015

execution 2016-17

volume (sia 116 standard) :

4'976 m3


civil engineering:

alpatec sa, martigny


heating engineering :

tecnoservice engineering sa, martigny

the project provides for the construction of an office/services building, with 4 storeys plus a basement.

each storey offers a high degree of flexibility in the layout, thanks to the central stairwell and all-glass outer walls that allow each space to enjoy natural light.

the building is surrounded on three sides by walkways that shade the outer walls in summer.

these walkways are lined with container-grown plants which create a screen between the work spaces and the surrounding yards. to the east, these walkways are wider, becoming balconies that can be accessed.

the structure is made entirely of concrete and complies with the standards for seismic safety in construction.

particular attention is paid to saving energy. the compactness of the building, a high-performance thermal envelope, and efficient energy production combined with controlled ventilation enable the building to meet the swiss minergie standard, ensuring low energy consumption, increased comfort and reduced operating costs.

the spaces are sold as whole storeys. the gross area of each storey is 245 m2, which corresponds to a net area of 233 m2.

the storeys can be divided up as the buyer wishes.



commercial building "le jardin de jean-luc", sion