savioz fabrizzi architectes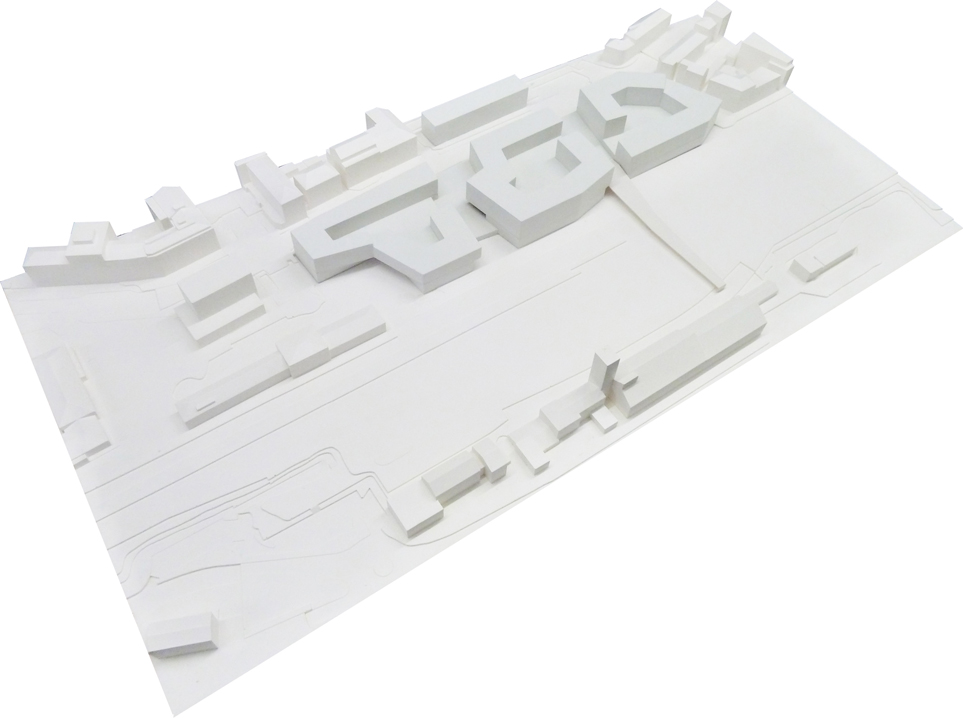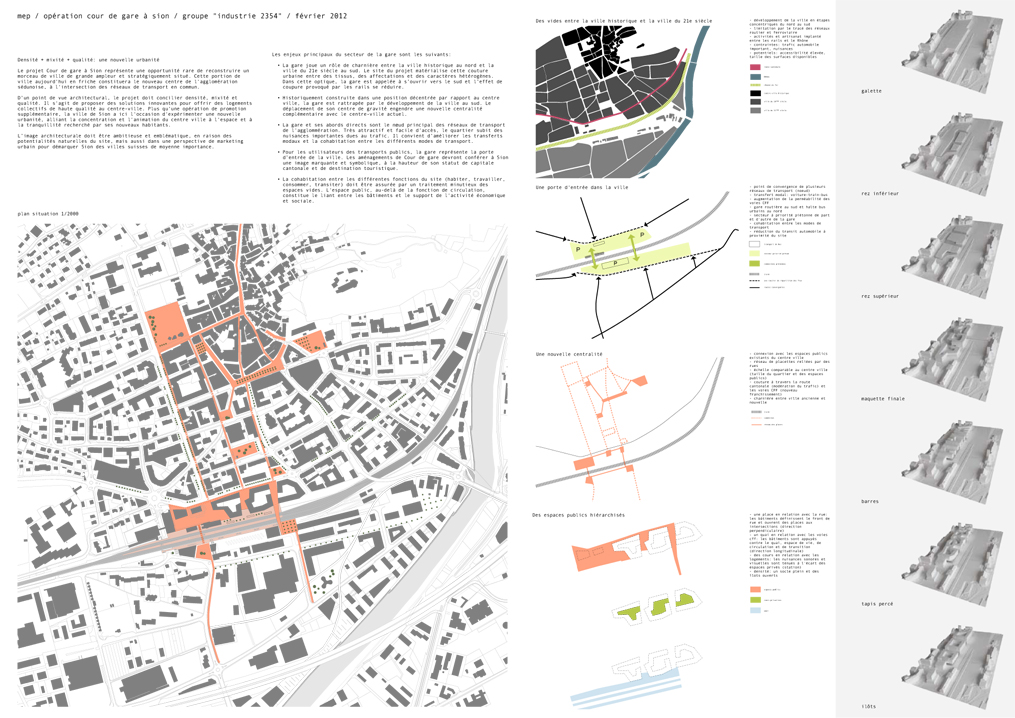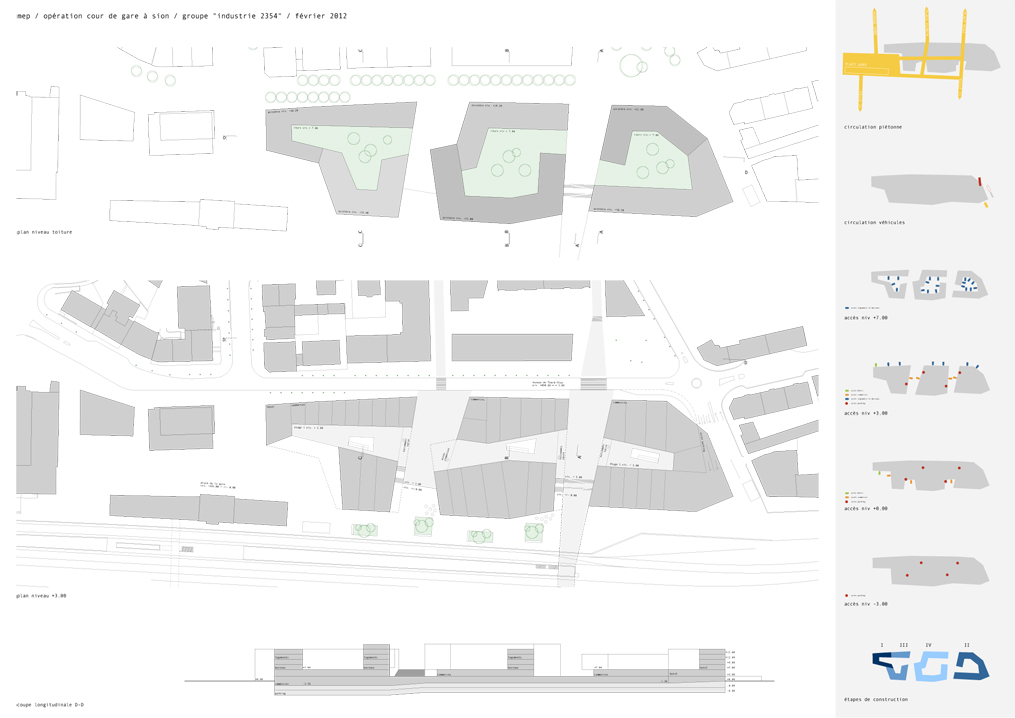 cour de gare operation, sion, competitio

client :

city of sion, sbb cff ffs sa, cour de gare – sion sa

program :

urban high density project (housing, offices, hotel, commercial activities,…)

dates :

competition february 2012

sia 116 volume :

304'550 m3

collaboration :

dvarchitectes & associés sa, sion

nomad architectes, sion


density + diversity + quality: a new style of urban living
the sion railway station forecourt project represents a rare opportunity to rebuild a large, strategically situated part of the town. this area, which is currently wasteland, will become the new centre of the sion conurbation, at the intersection of its public transport systems.
from an architectural point of view, the project has to reconcile density, diversity and quality. The aim is to offer innovative solutions to provide high-quality multiple-unit housing developments in the town centre. the municipal authorities have the opportunity not just to conduct another promotional operation, but to experiment with a new style of urban living that combines a densely occupied and vibrant town centre with the space and tranquillity sought by its new residents.
the architectural image has to be of an ambitious, flagship project, not only because of the natural potential of the site, but also from an urban marketing standpoint, to distinguish sion from other medium-size swiss towns.

the main challenges in the railway station sector are:
• the station acts as a pivot between the old town to the north and the 21st-century town to the south. the project site embodies this stitching together of different urban fabrics, land uses, and characters. with this in mind, the station has to open out southwards so that the separation created by the railway lines is reduced.
• the station was constructed on a site which, at the time, was away from the centre of the town, but the development of the southern part of the town has caught up with it. the shifting of the town's centre of gravity gives this site a central character that is complementary to the present town centre.


• the station and its immediate environs are the main hub of the conurbation's transport networks. as the district is very attractive and easily accessed, it is subject to a significant level of traffic nuisance. the transfers between modes of transport need to be improved, as does the cohabitation between them.


• for public transport users, the station represents the entry point to the town. the alterations to the station forecourt must give sion a striking and symbolic image that is commensurate with its status as cantonal capital and visitor destination.
• the coexistence of the site's different functions (residential, employment, retail, transit) must be facilitated by meticulous attention to empty spaces. besides providing circulation areas, public space connects buildings and enables economic and social activity to take place.
cour de gare operation, sion, competition