savioz fabrizzi architectes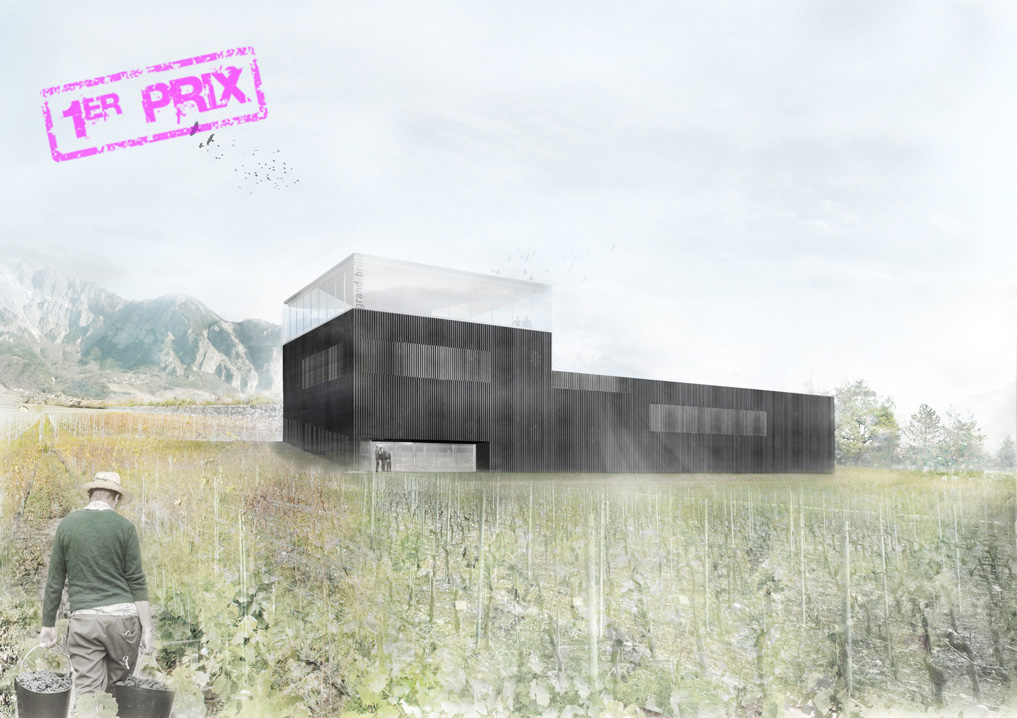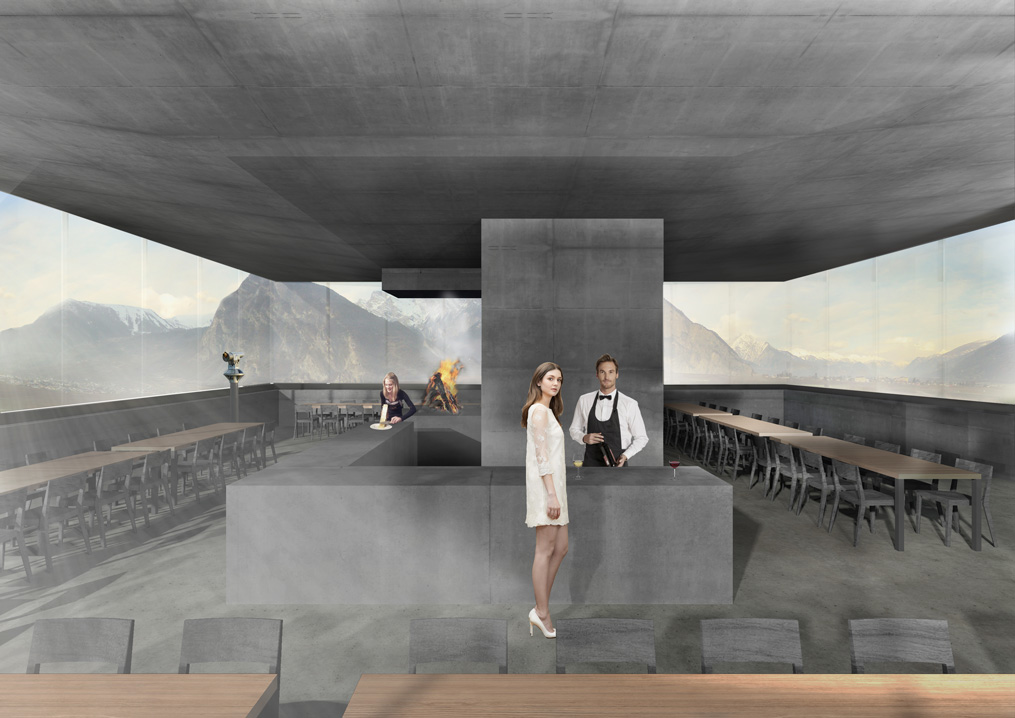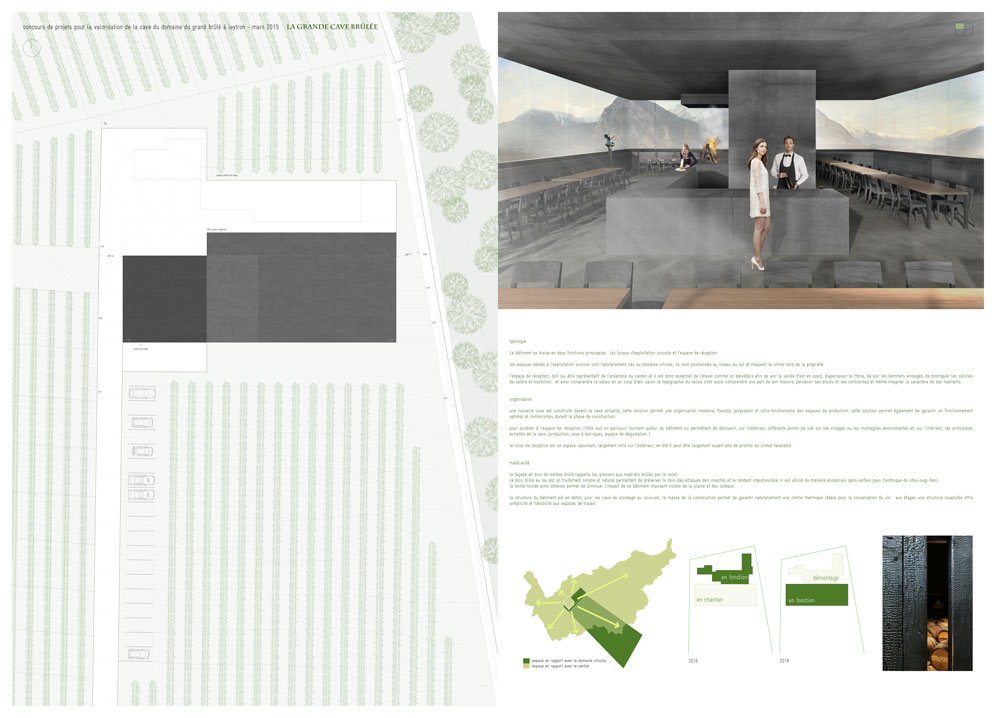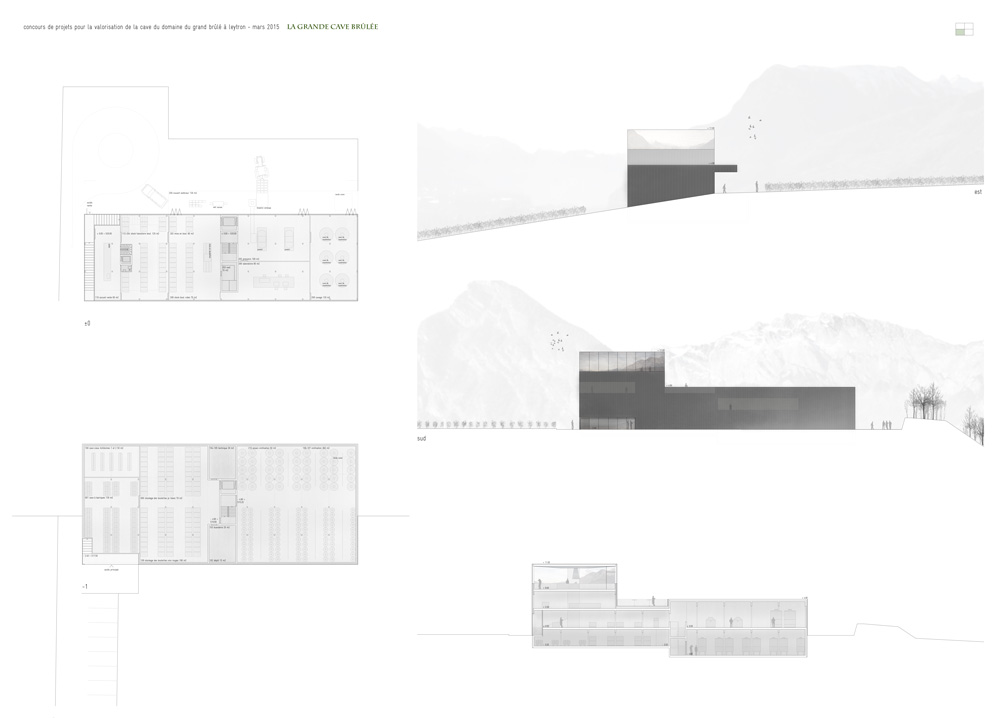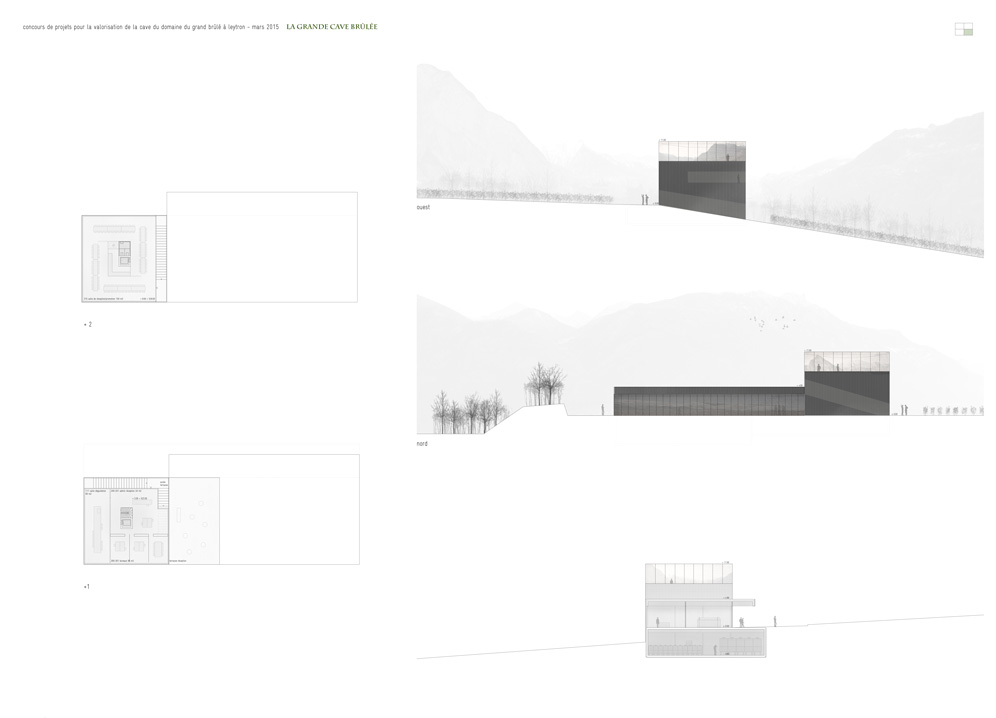 enlargement of the cave du grand brûlé winery at leytron, 1st prize in competition

client :

the buildings, monuments and archaeology service of the valais canton

programme :

covered outdoor eating area, production area, bottling area, storage area, laboratories, cellars, reception area, offices, function room, tasting room, washrooms and plant rooms

dates :

completion held in march 2015

typology

the building is divided into two main areas: the winemaking premises and the reception space.

the spaces devoted to winemaking are naturally related to the vineyard, they are positioned at ground level and mark the northern boundary of the estate.

the reception space must be representative of the entire canton and it is therefore essential to raise it up like a belvedere so that it is possible to look along the valley from east to west, to see the rhône, admire the snowy peaks and distinguish the valère and tourbillon hills, and so take in the valais at a glance. becoming familiar with the topography of the region also means knowing something of its history, understanding its advantages and its limitations, and even imagining the character of its inhabitants.

organisation

a new winery is built in front of the current premises. this solution offers a modern, flexible, versatile and ultra-functional organisation of the production areas, and also ensures that operations can continue optimally and without interruption during the construction phase.

in order to reach the reception space, visitors follow a route that takes them around the building and gives them different views of the exterior, with the surrounding villages and mountains, and of the interior, with the main activities of the winery (production, storage cellar, tasting room, etc.).

the reception premises consist of a light-filled space whose exterior is extensively glazed. in summer it can be opened to take advantage of the warm weather.

materials

the façade in burnt larch wood recalls the local granaries with their sun-burnished beams.

this heat treatment is simple and natural. it protects wood against insect attack and prevents it from rotting. in some countries, it is a traditional treatment technique (shou-sugi-ban).

the dark colour obtained by this treatment helps to reduce the impact of this imposing building which can be seen from the valley floor and the hillsides.

the structure of the building is in concrete. for the underground storage premises, the building mass naturally provides a level of thermal inertia that is ideal for storing wine.

on the upper floors, a frame structure offers simple, flexible working spaces.
enlargement of the cave du grand brûlé winery at leytron, 1st prize in competition