savioz fabrizzi architectes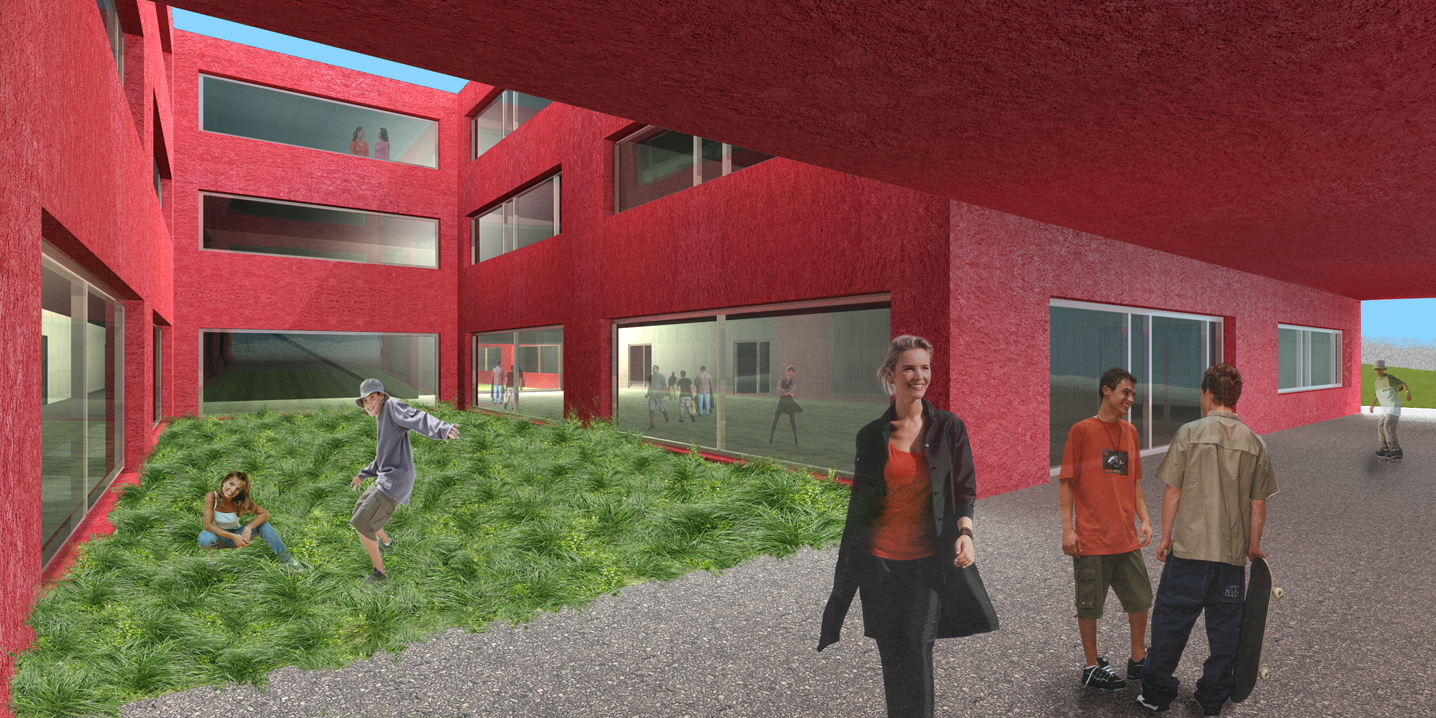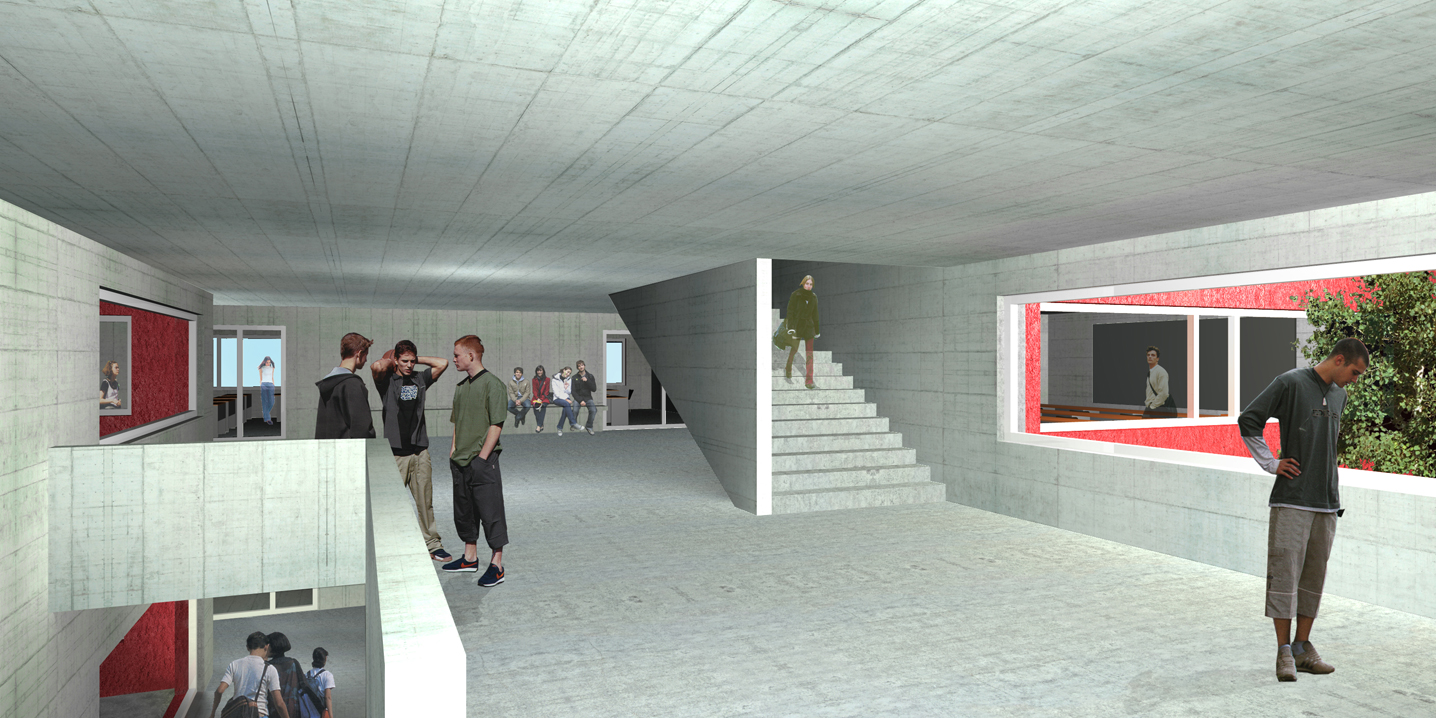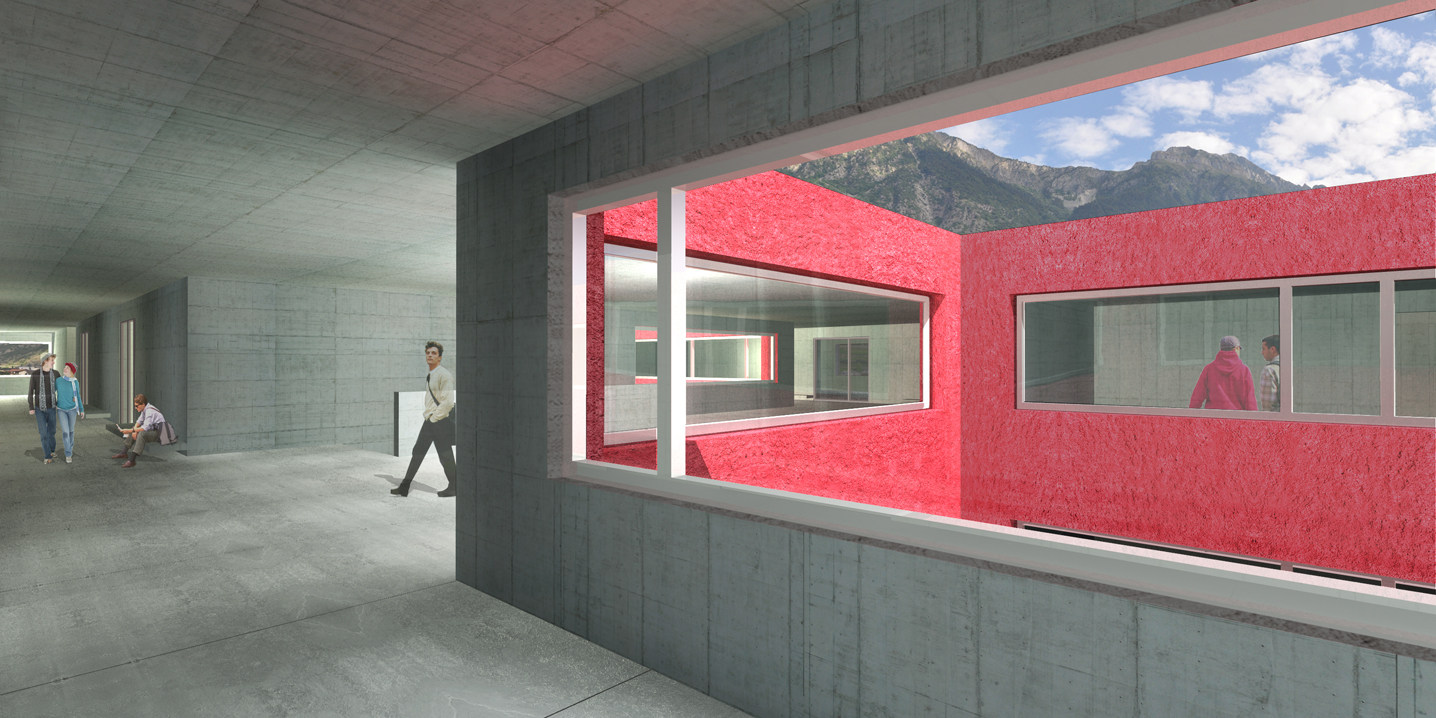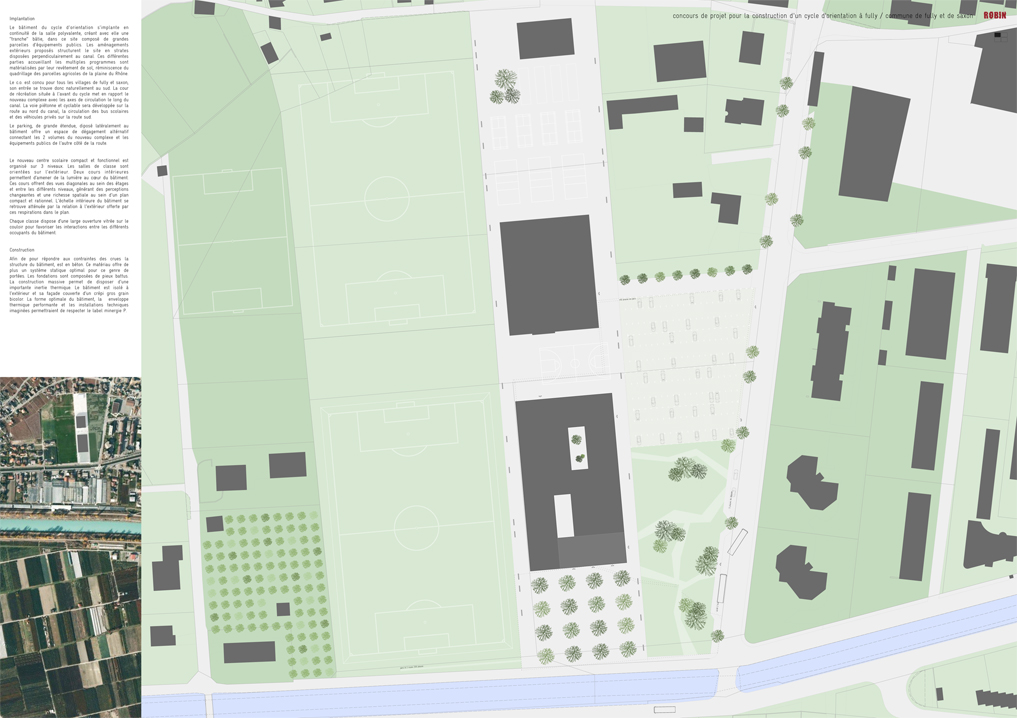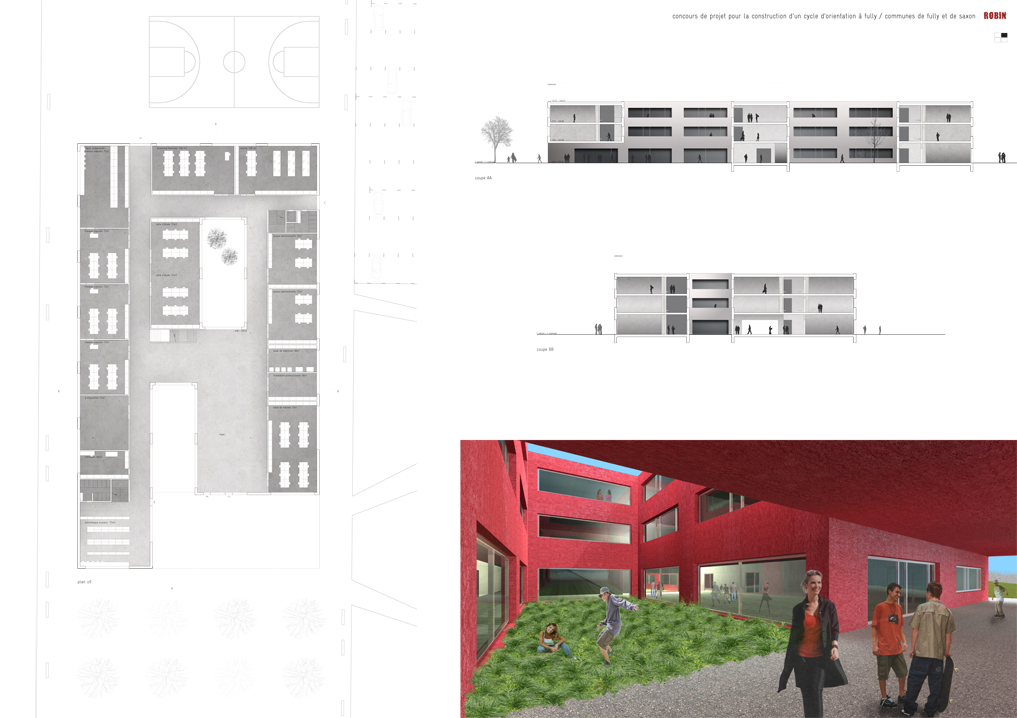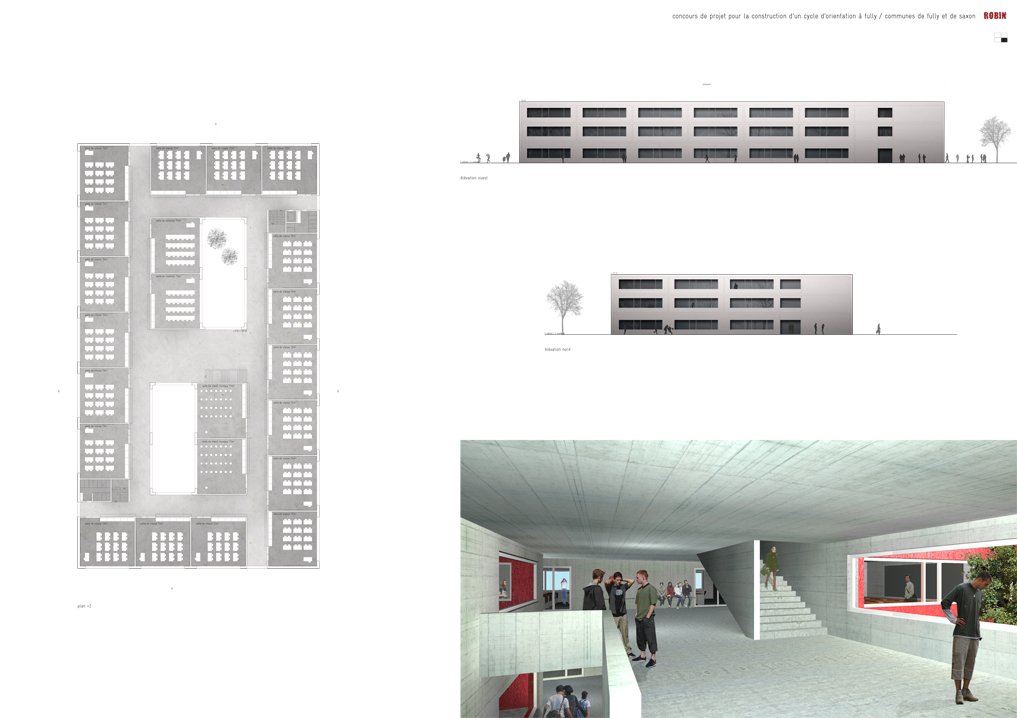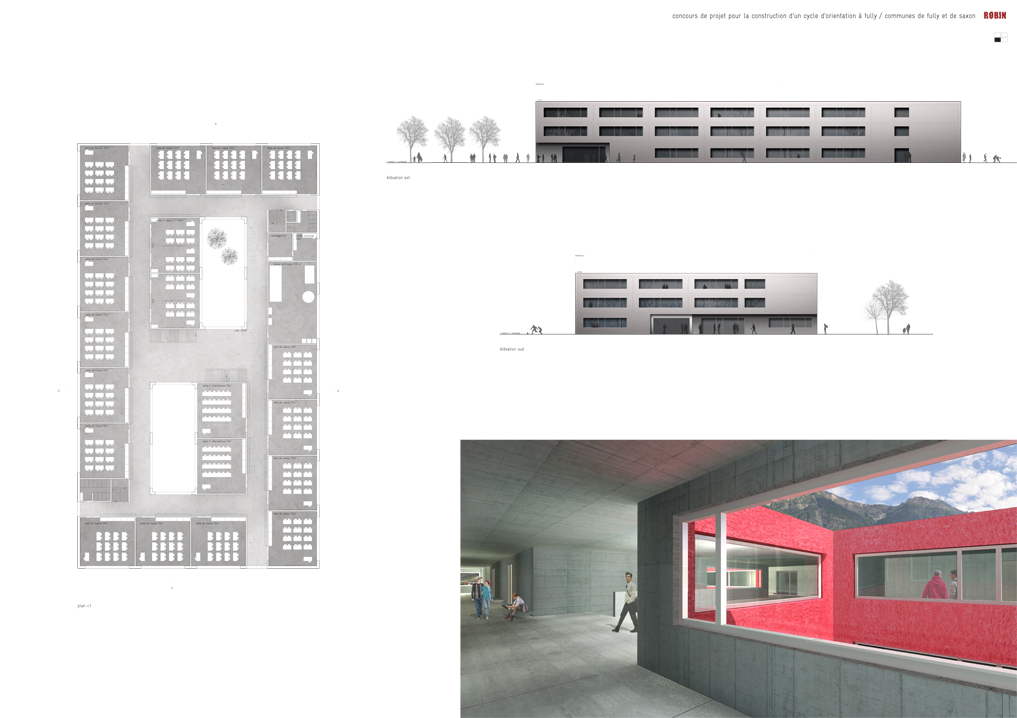 high school building, fully, competition

client :

town of fully and saxon

program :

52 classrooms, library, administration, techniques

dates :

competition july 2011

sia 116 volume :

24'165 m3

the high school building is constructed as a continuation of the multipurpose hall, creating with it a constructed boundary, on a site that consists of large areas of public facilities. the proposed external organisation structures the site in strata arranged at right-angles to the canal. these different parts, accommodating a multiplicity of uses, are distinguished by their flooring, which recalls the square patterns of the agricultural land in the rhône plain.

the high school is intended for the two villages of fully and saxon, so the entrance is, naturally, situated to the south.

the schoolyard at the front of the building connects the new complex to the traffic routes running along the canal. the path for pedestrians and cyclists will be developed along the route to the north of the canal, with school buses and private vehicles using the southern road.

the large car park, sited parallel to the school, offers an alternative open space connecting the two parts of the new complex and the public facilities on the other side of the road.

compact and functional, the new school is arranged on 3 levels. the classrooms are oriented towards the outside. two internal courtyards bring natural light into the centre of the building.

these courtyards offer diagonal views within the storeys and between the different levels, creating changes of perceptions and
spatial richness within a compact and logical layout. the internal scale of the building is diminished in comparison with the external outlook offered by these "lungs" in the building.

each classroom has a large window overlooking the corridor to promote interaction between the different occupants of the building.

in order to meet the flood-resilience requirements, the building has a concrete structure. this material also provides the optimum static system for spans of this type. the foundations consist of driven piles.

the solid construction provides a high degree of thermal inertia. the exterior of the building is insulated and its façade is covered with a bicoloured coarse render. the optimum shape of the building, the efficient thermal envelope and the design of the technical facilities enable it to comply with the swiss minergie standard for low-energy-consumption buildings.









high school building, fully, competition