savioz fabrizzi architectes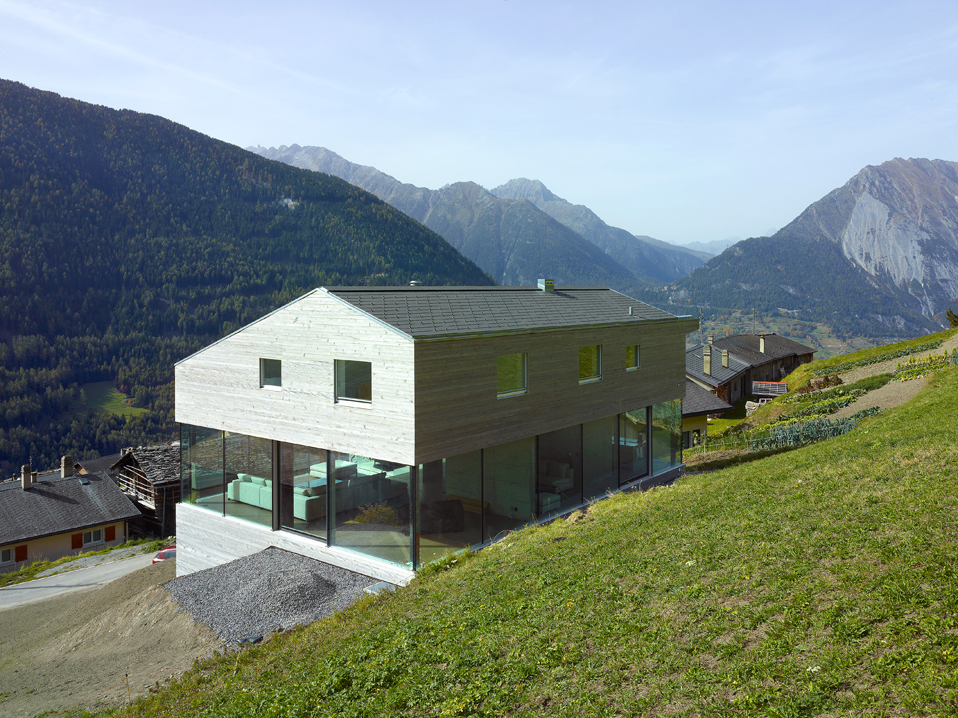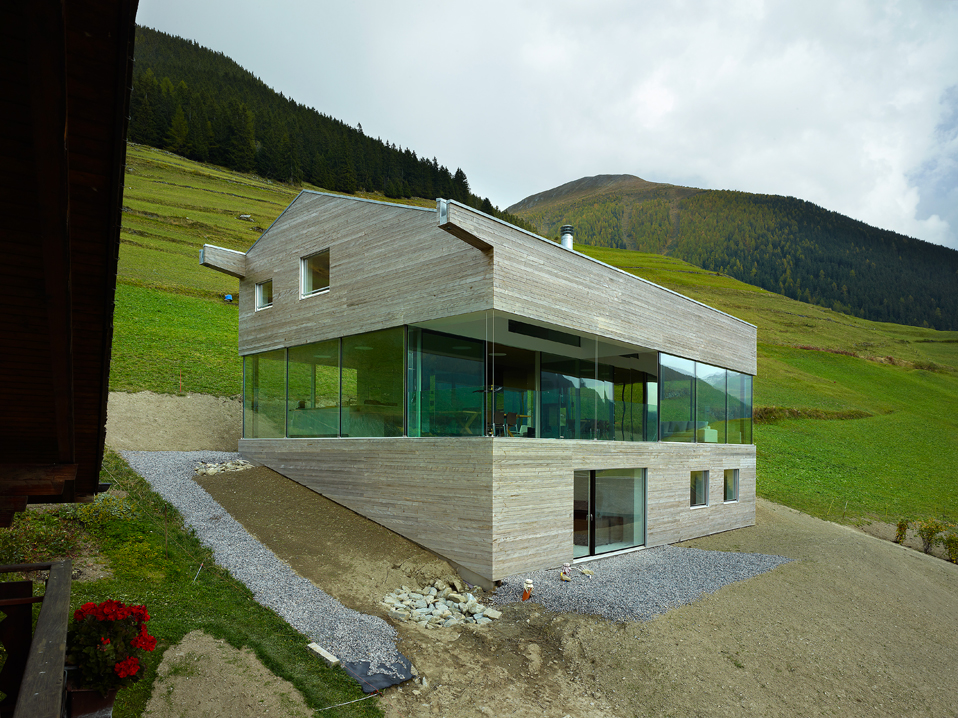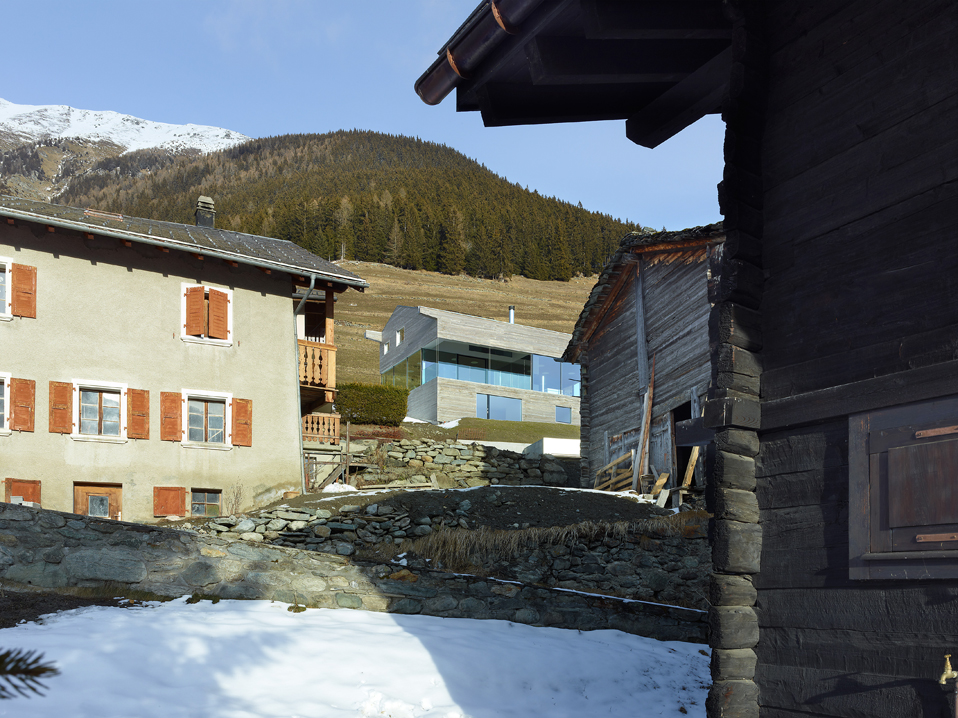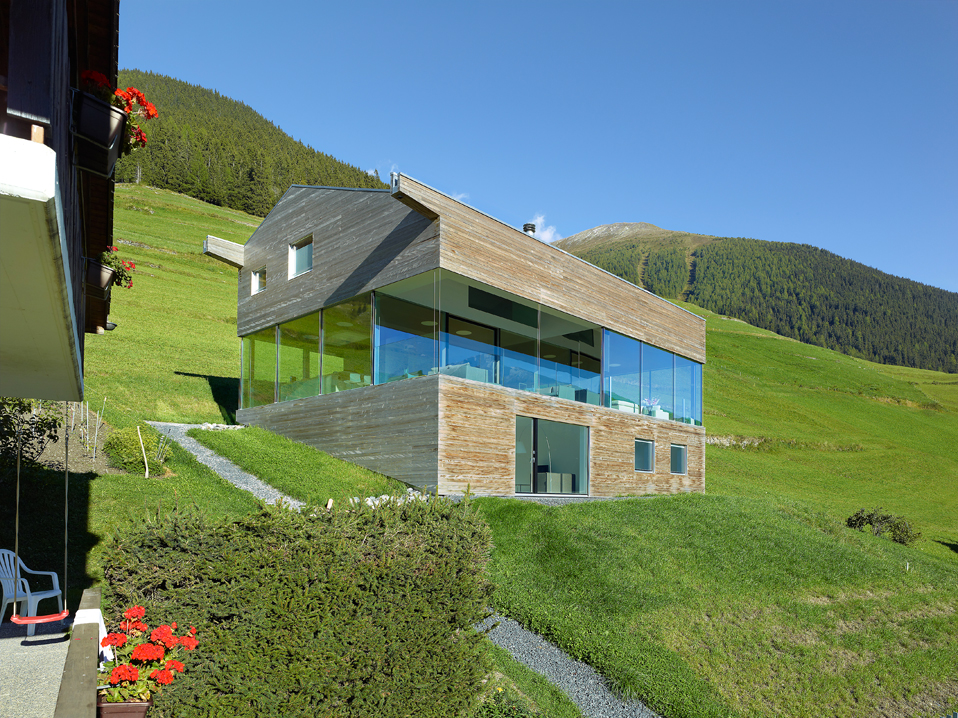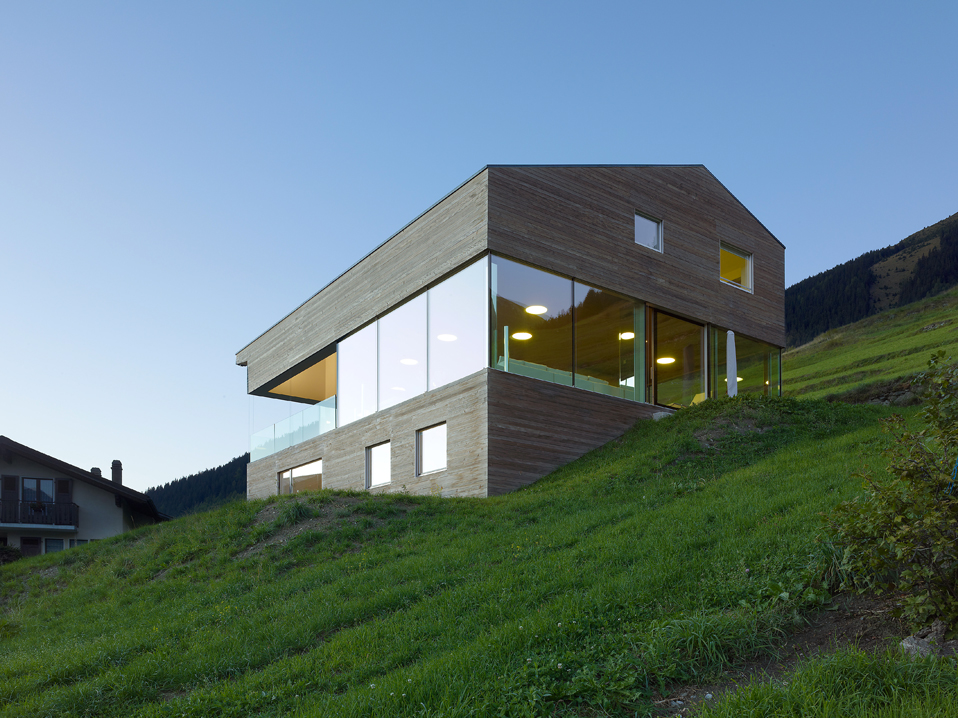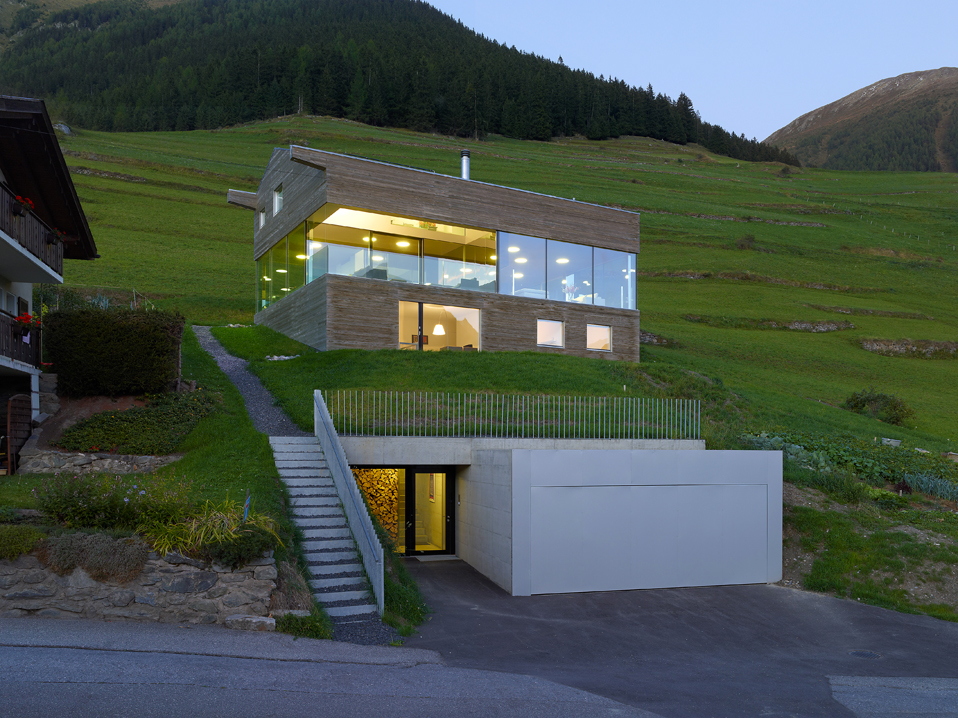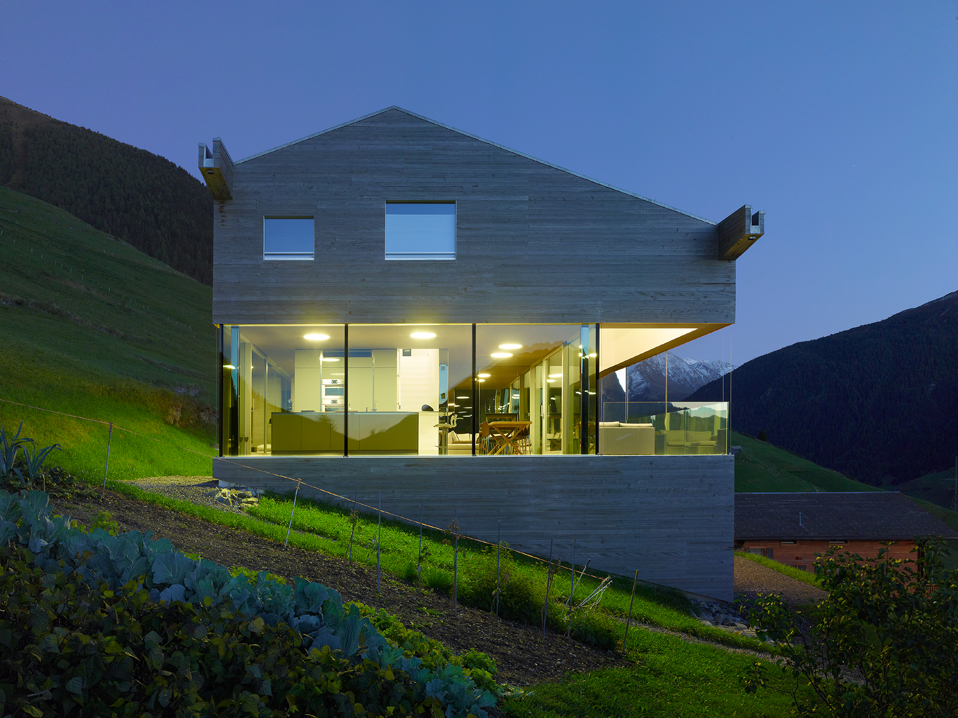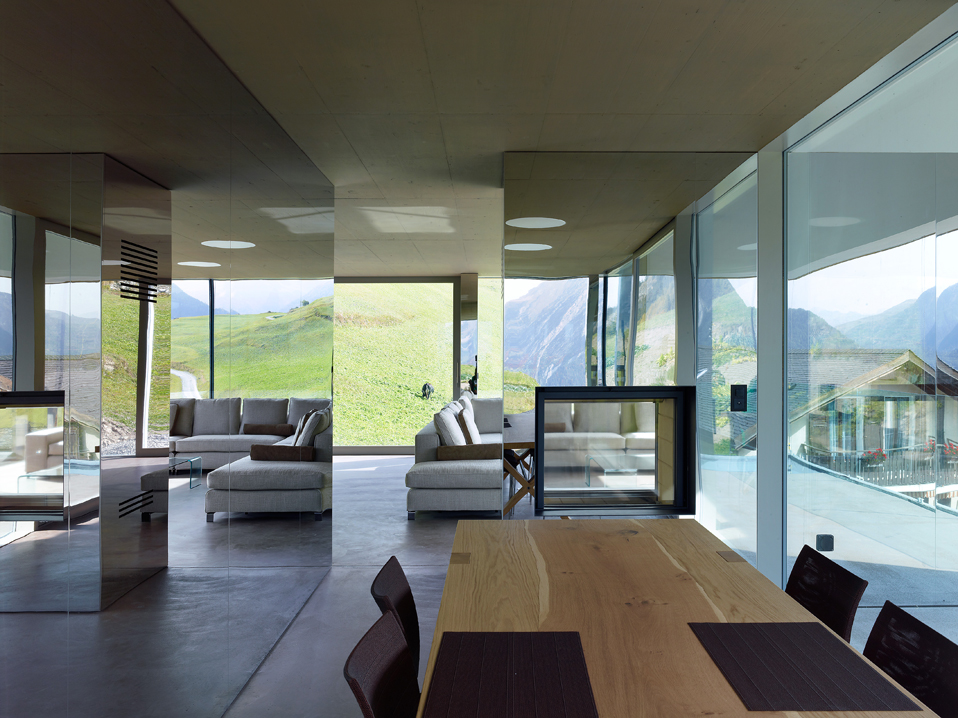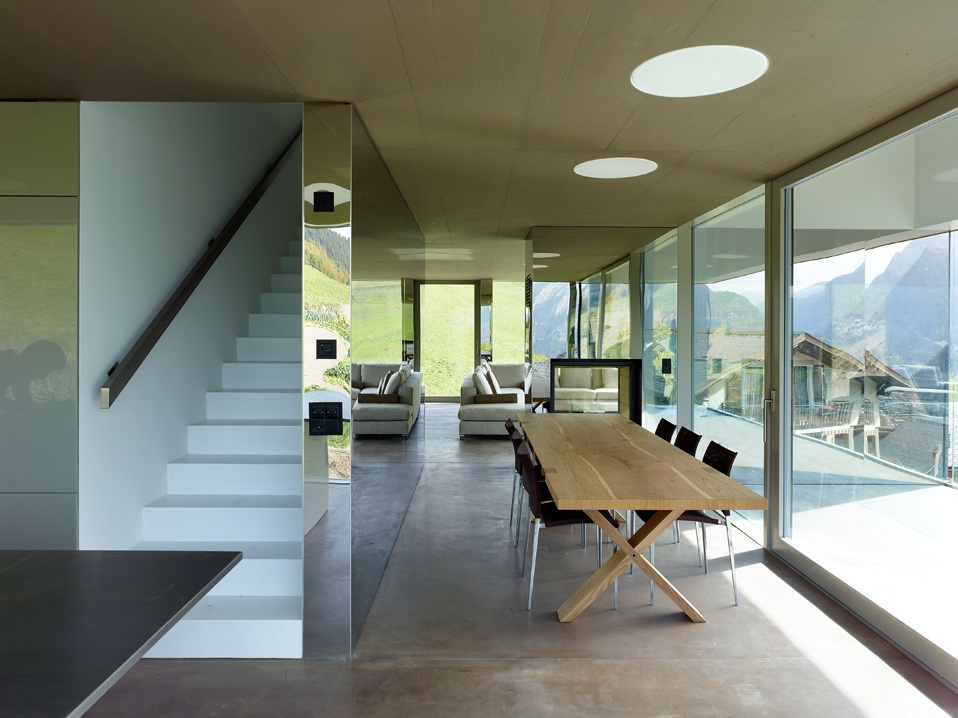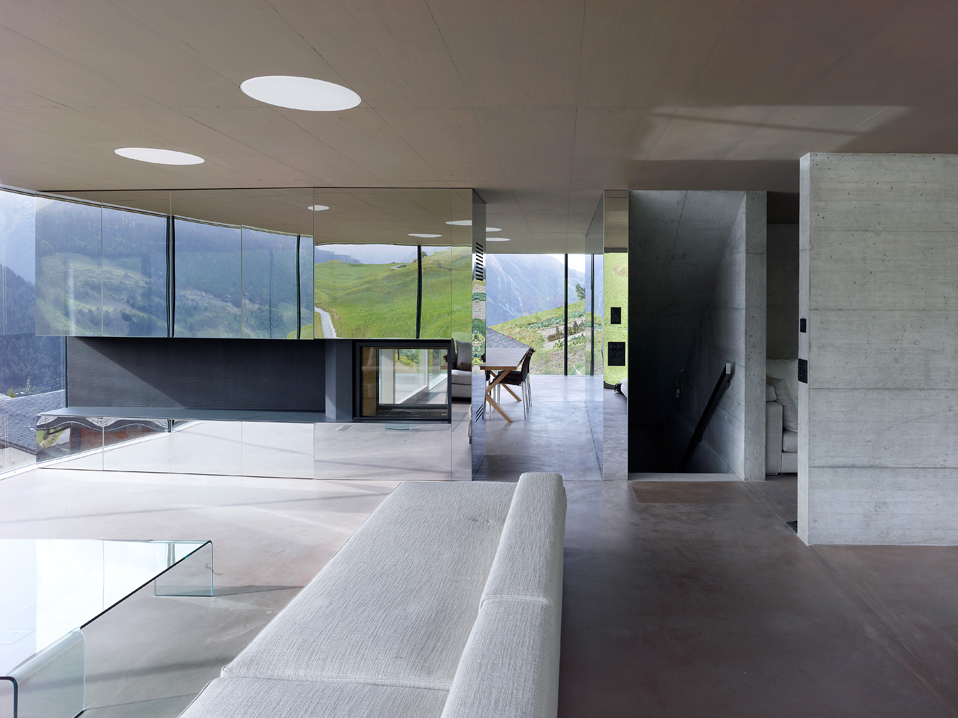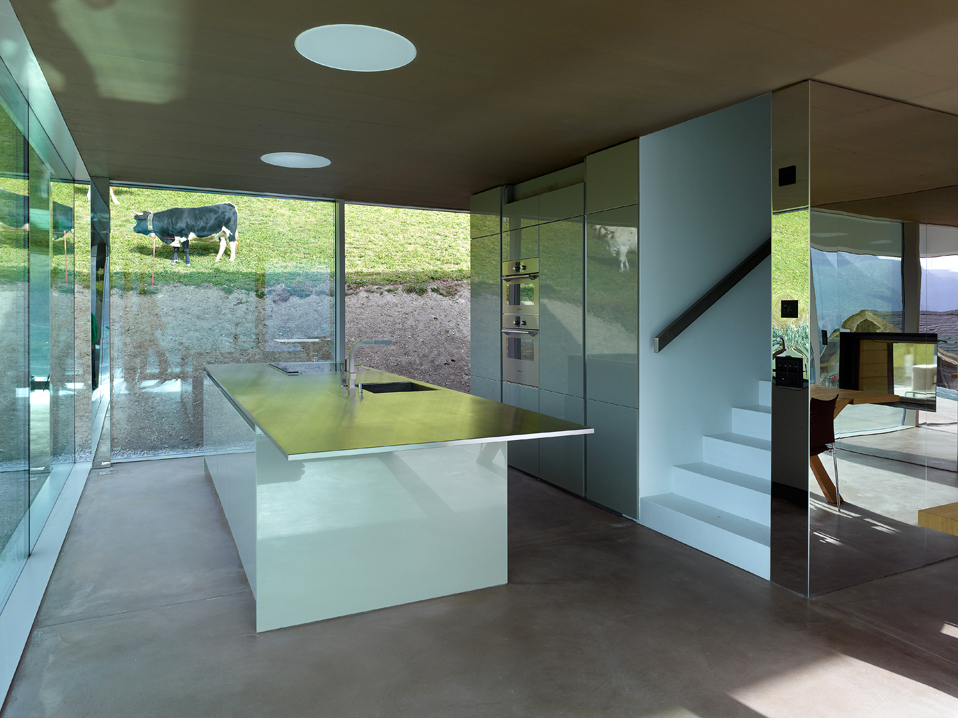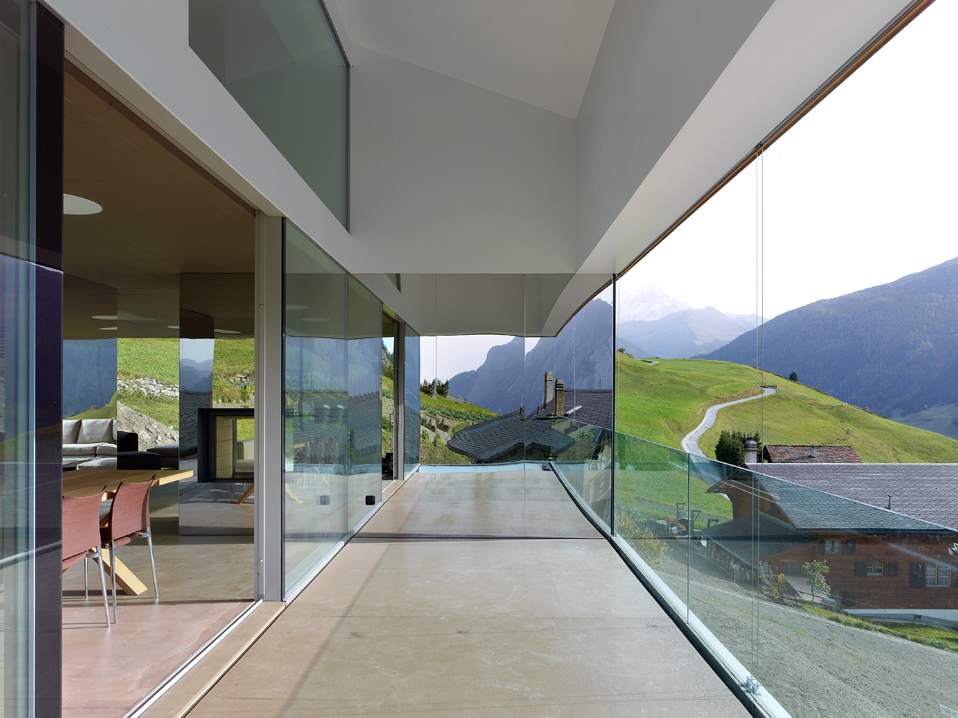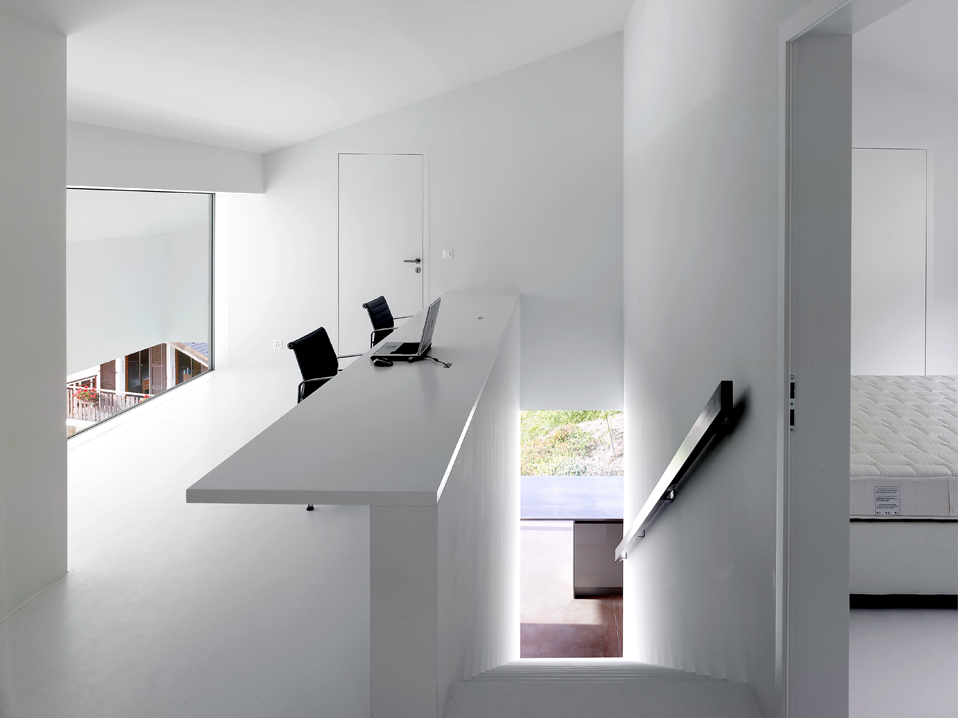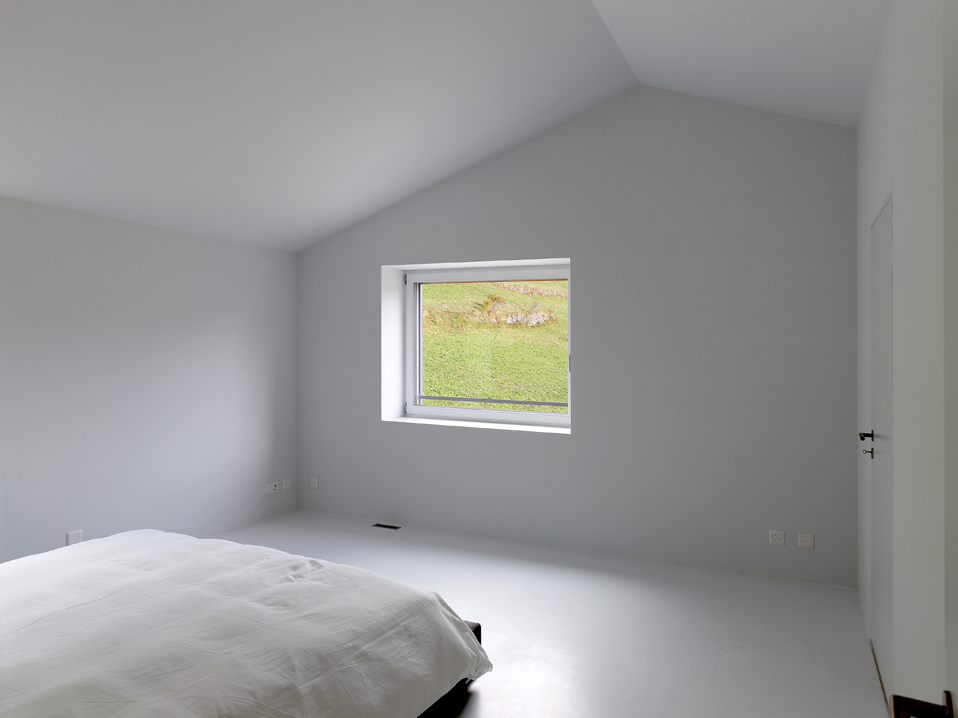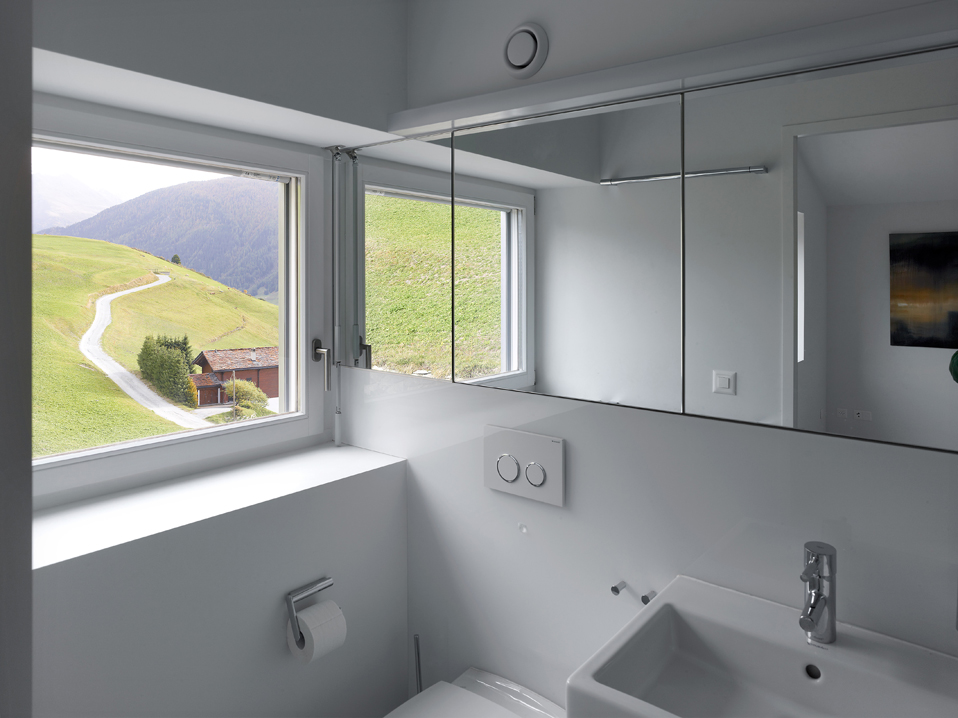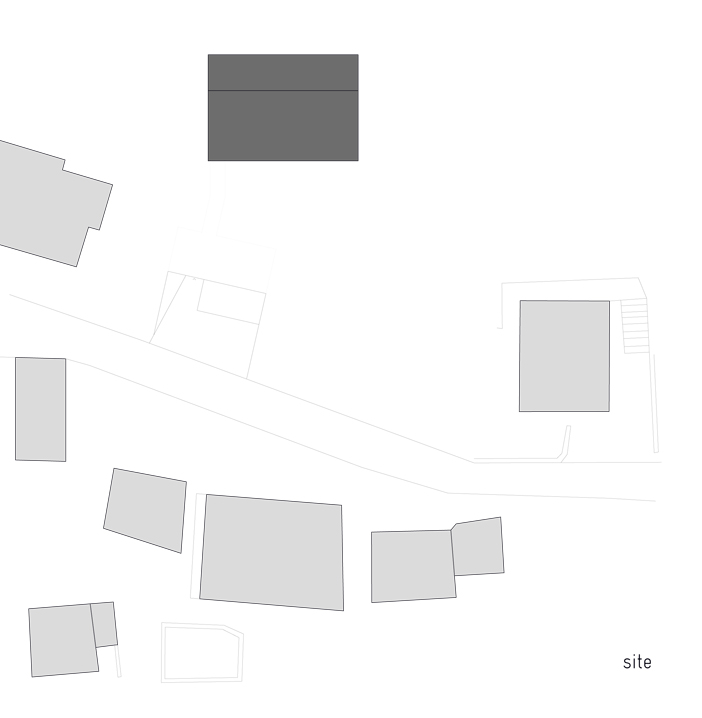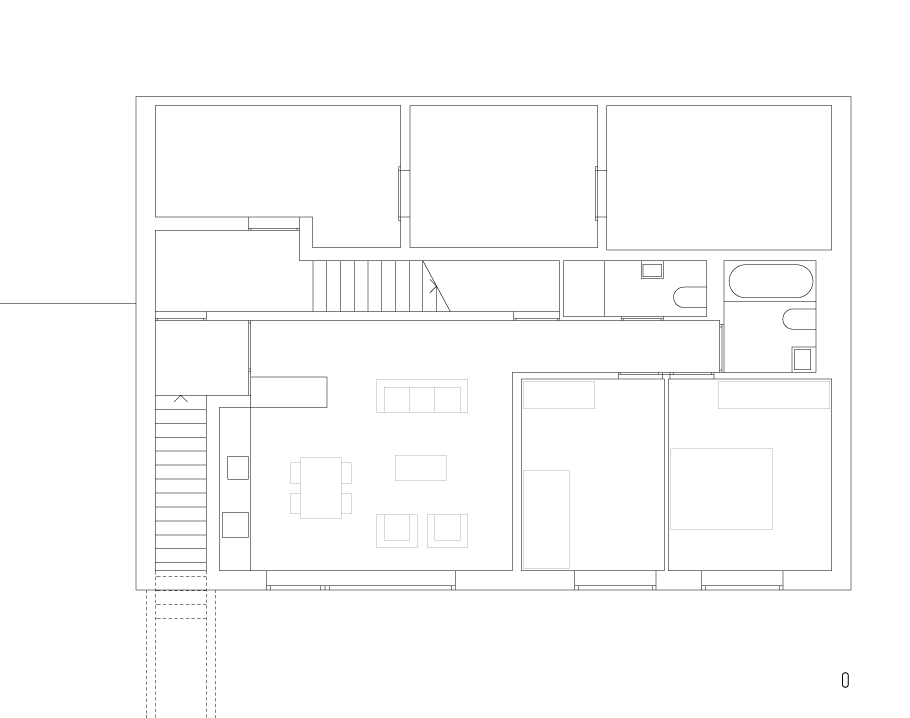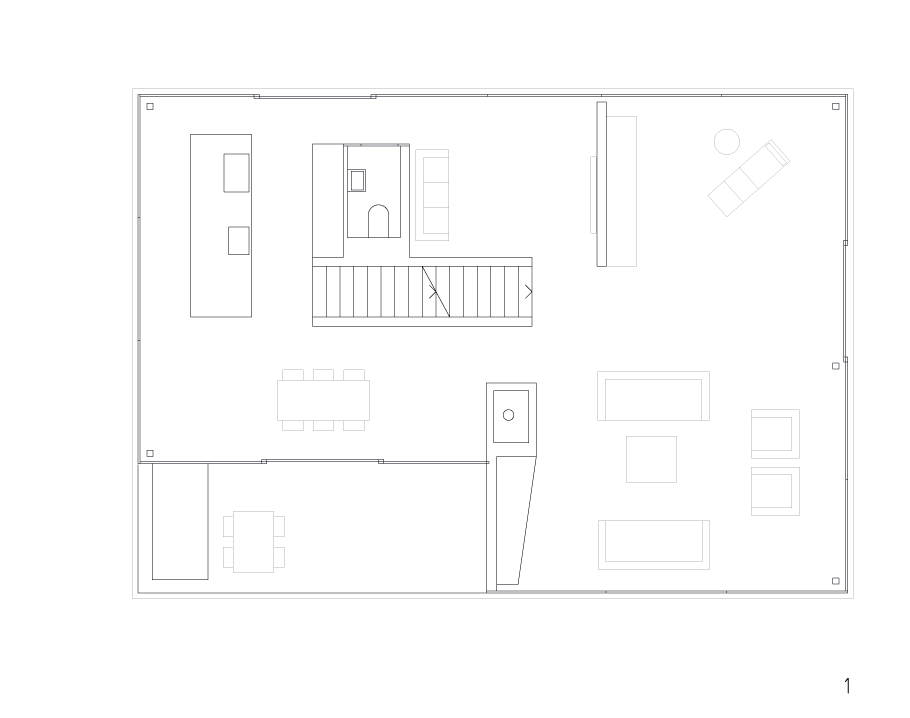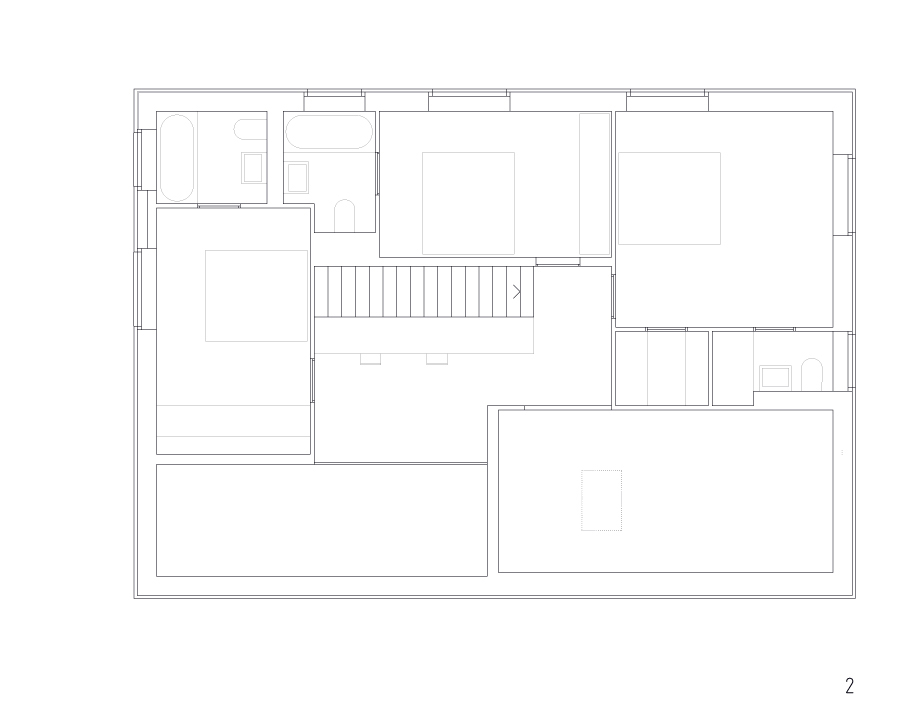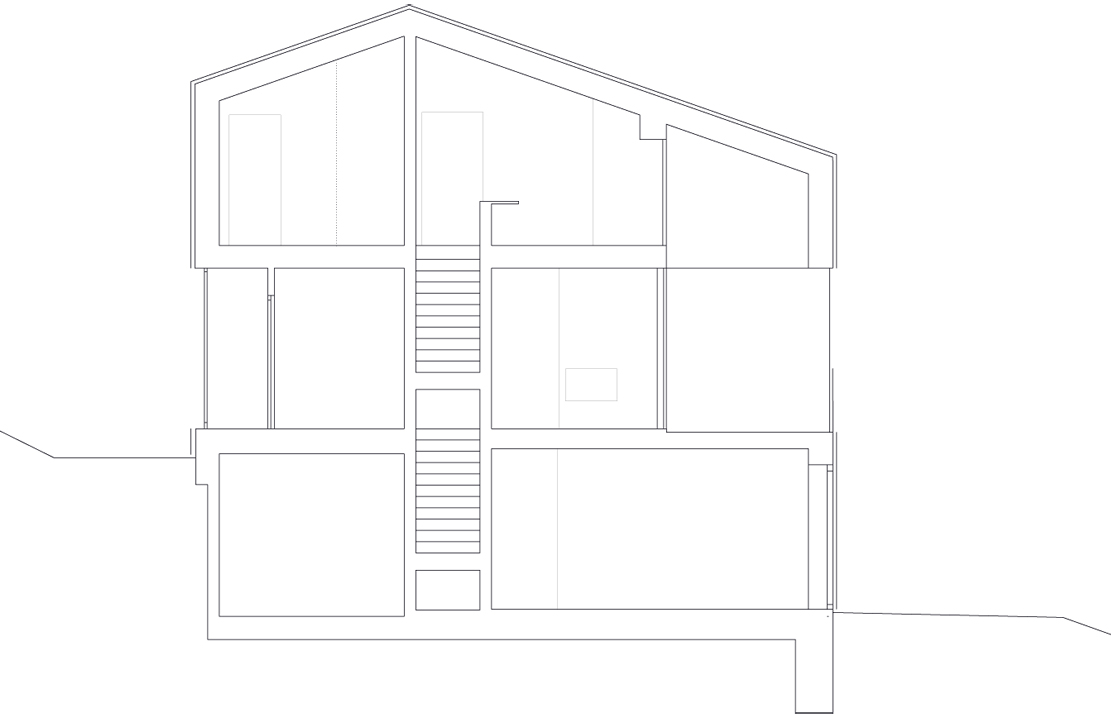 house, val d'entremont

client :

privat

program:

apartment 1 : living room, library, 3 bedrooms with bathroom

apartment 2 : living room, 2 bedrooms, bathroom

dates :

project 2008,

execution 2009-10

sia 116 volume :

1480 m3

civil engineer :


alpatec sa, martigny

hvac engineer :

tecnoservice engineering sa, martigny

photographer :

thomas jantscher

the site, on the edge of the hamlet, enjoys a magnificent 360° view. looking down the slope, the view runs over the rooftops of the village houses to give a glimpse of the alpine panorama beyond, while looking upwards, the succession of terraced pastures gives the place a tranquil atmosphere.

the building is simple in shape, a rectangular cuboid whose roof has two sloping sides, in the traditional style of the village. it consists of three levels, the daytime-use area being on the intermediate level. this completely open space is glazed from floor to ceiling to take full advantage of the panoramic view

the façades are in weathered-finish wood, which will turn darker over time, taking on the same colour as the barns in the village so that the building blends in and becomes timeless.

the very open daytime storey is bounded by a floor and ceiling in brown-stained concrete. one part of the walls is lined with polished stainless steel and reflects the landscape, to enhance this panoramic view.

the bedrooms on the level above and the small apartment on the level below are given a more abstract treatment via the use of white paints and resins throughout.

the entrance area and the garages are in a small space in the lower part of the site, connected to the house by an underground staircase.

good thermal insulation and efficient equipment ensure that this house meets the swiss minergie standard for low-energy-consumption buildings. heating is provided by a geothermal heat pump and by unglazed solar collectors on the roof.