savioz fabrizzi architectes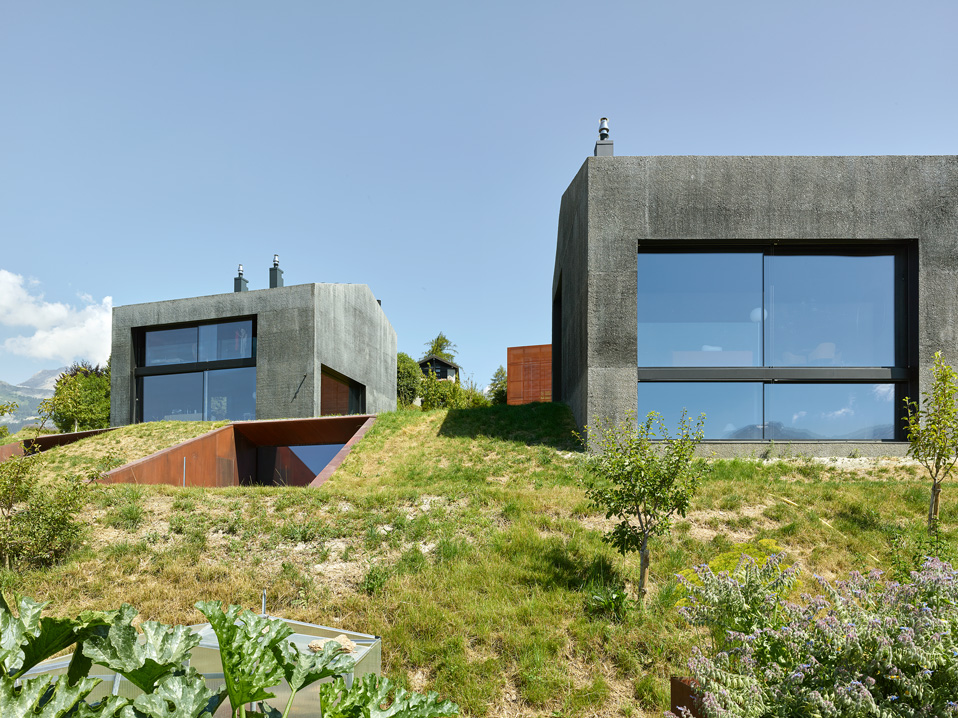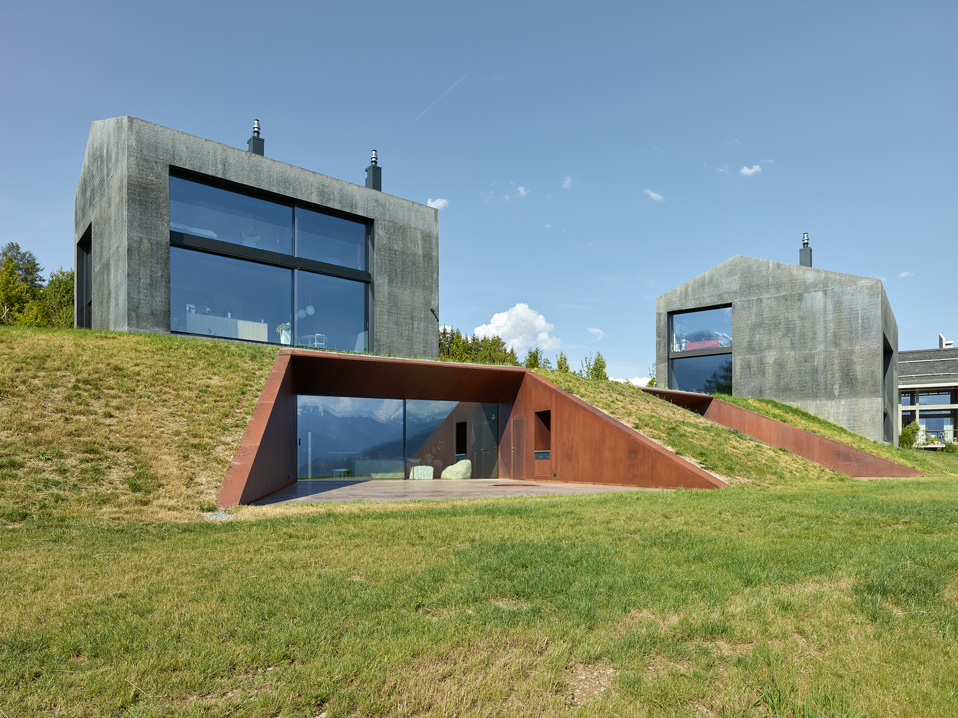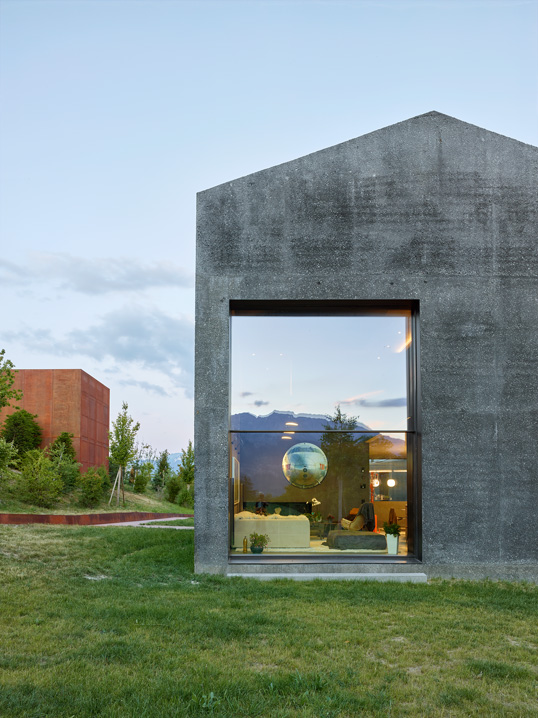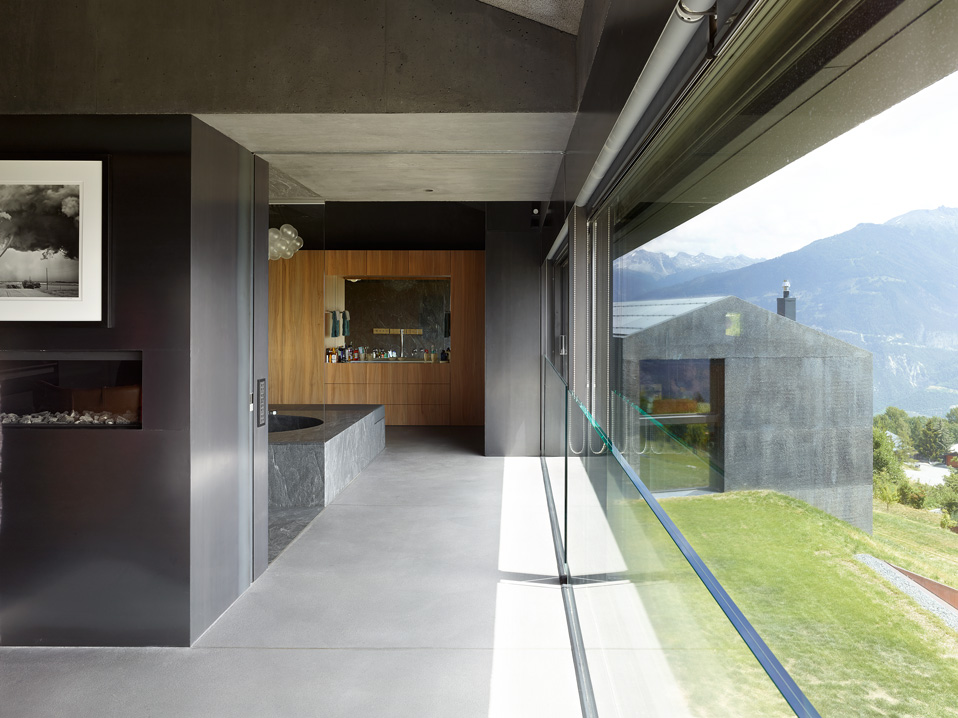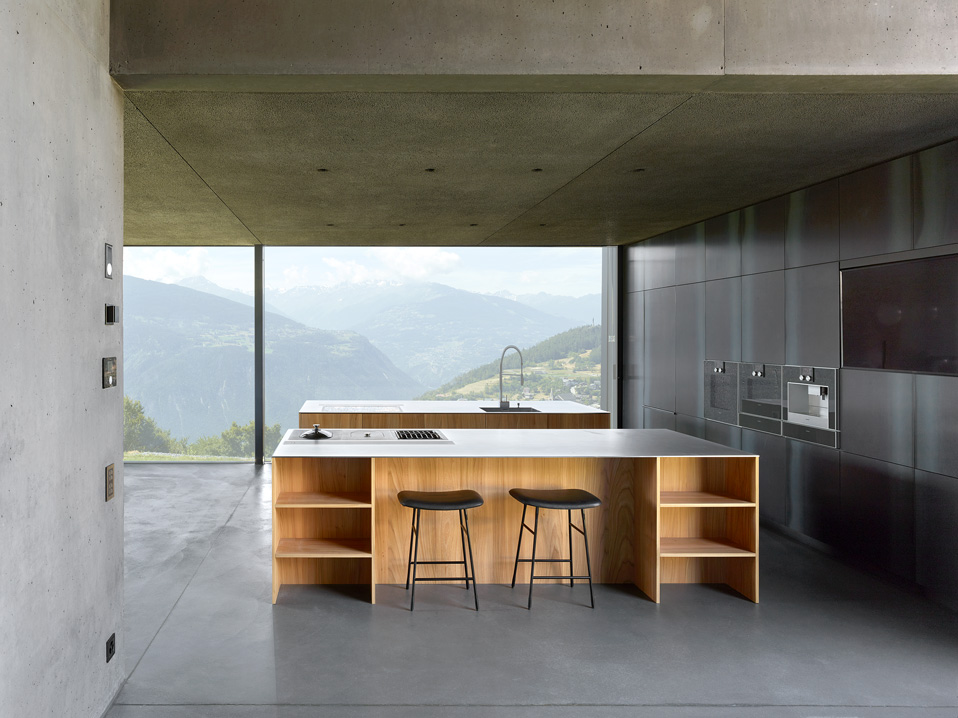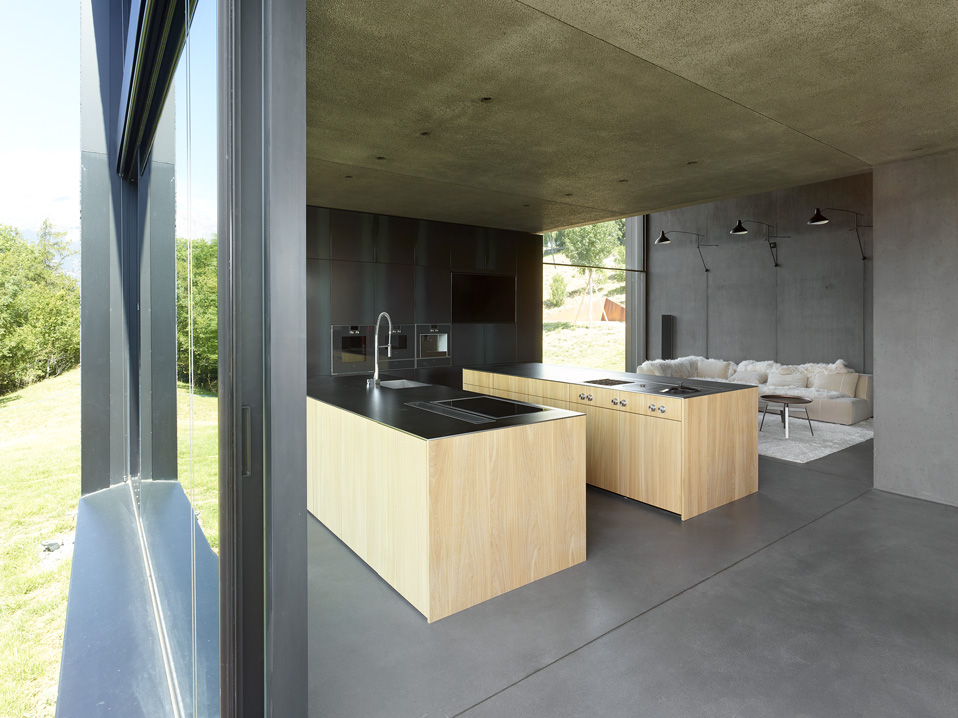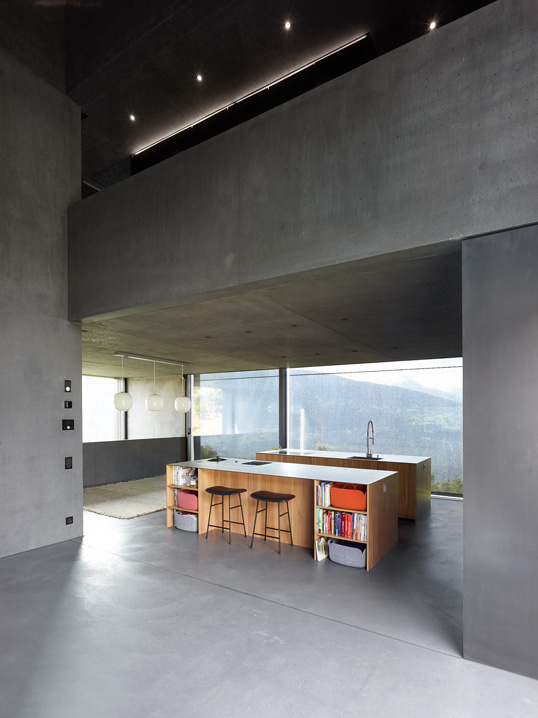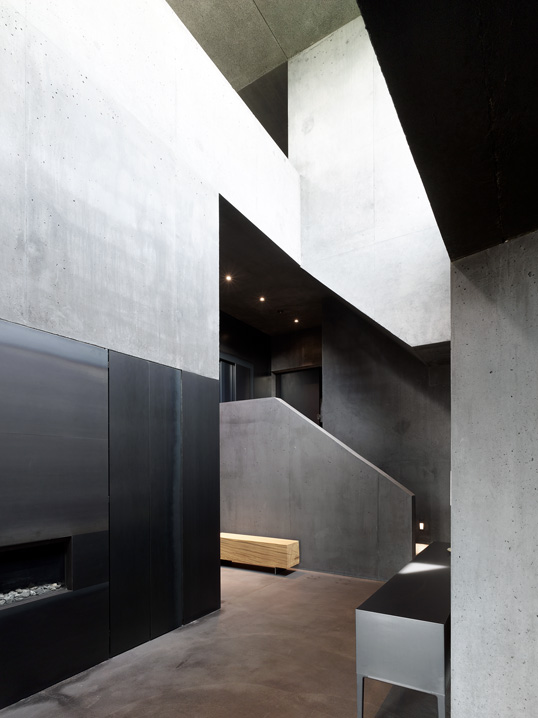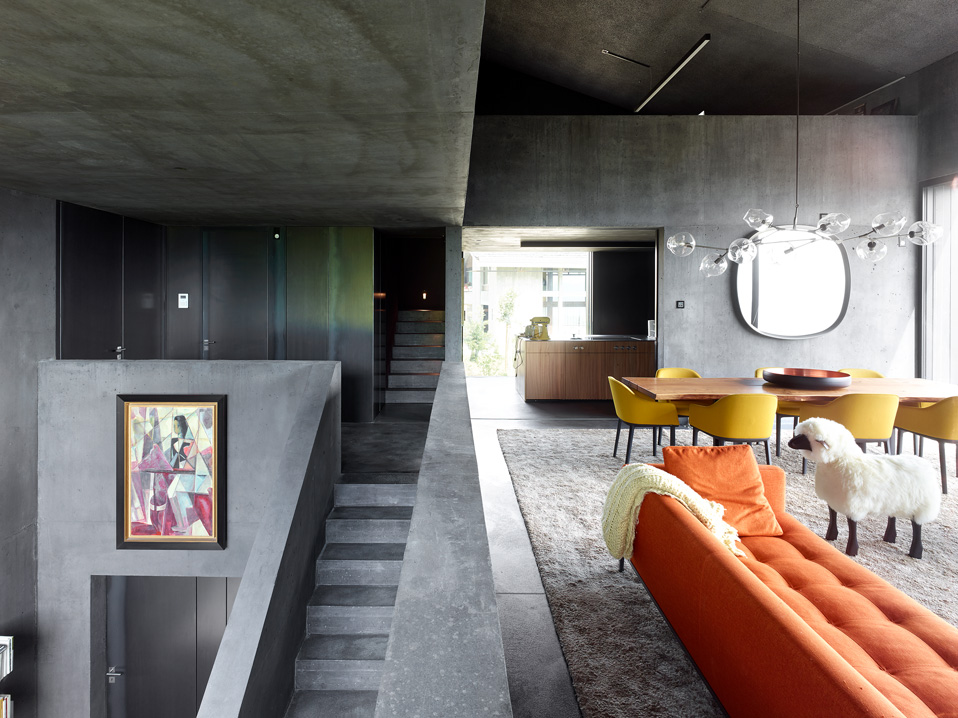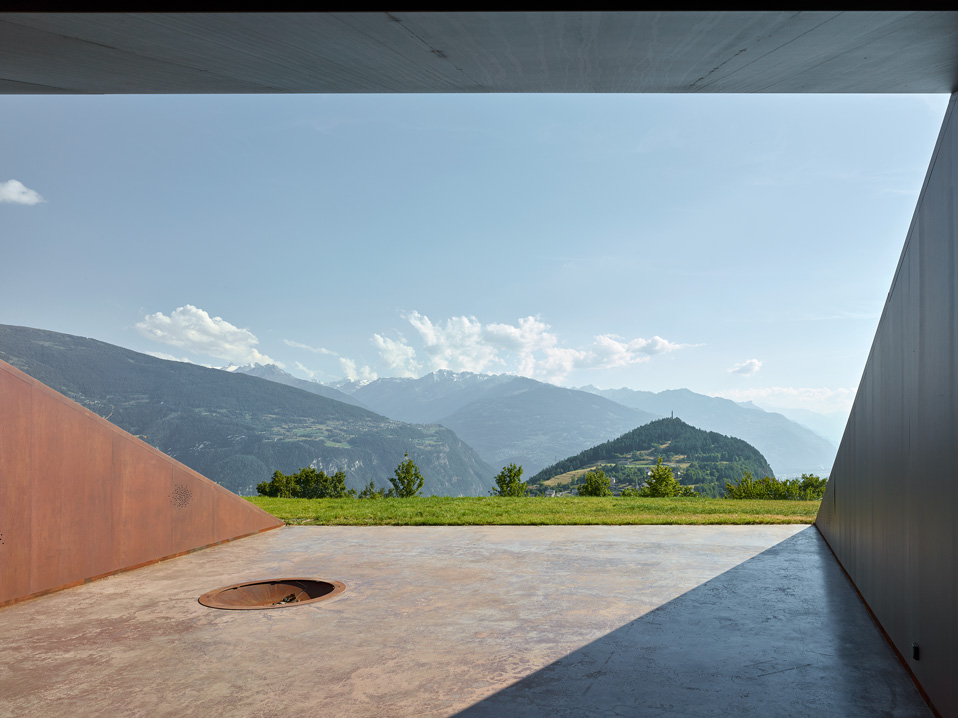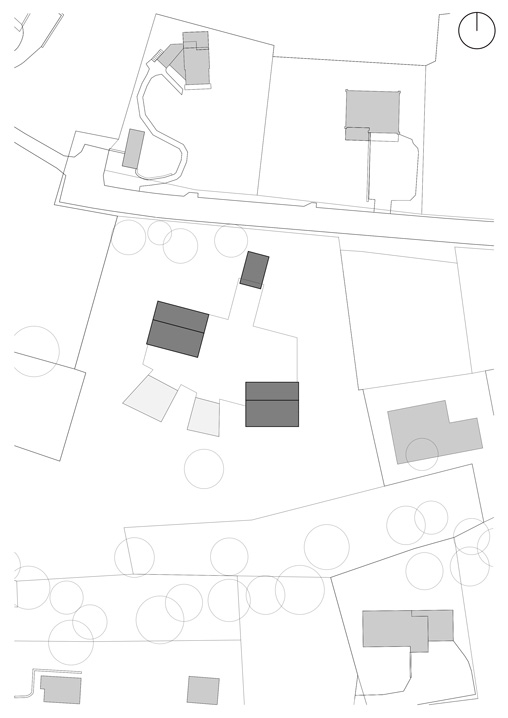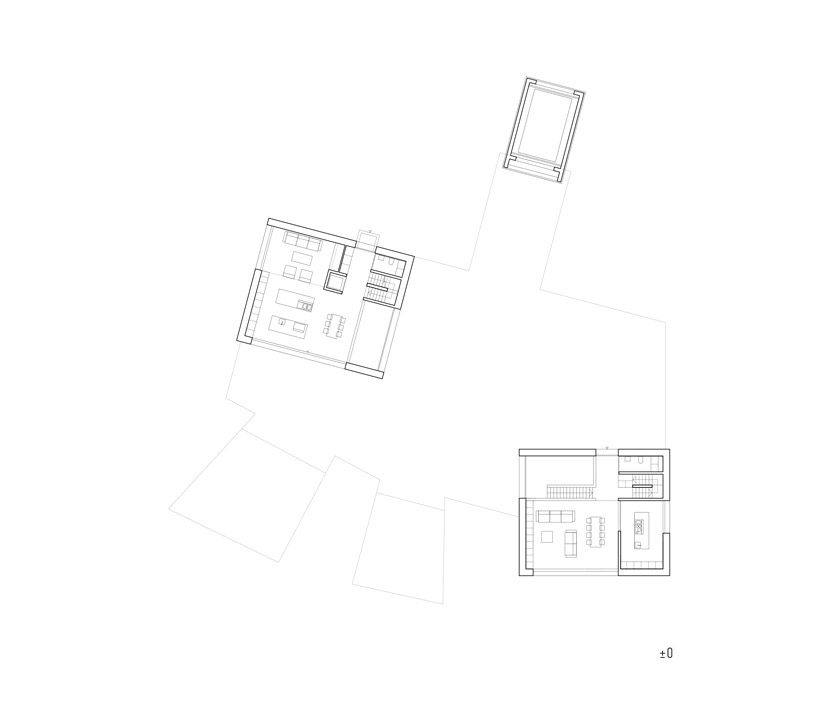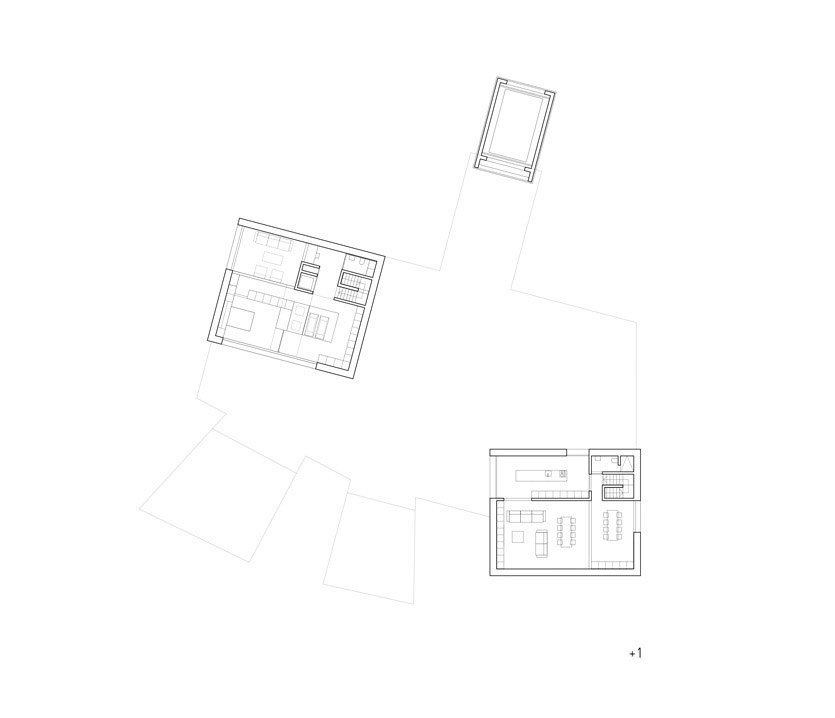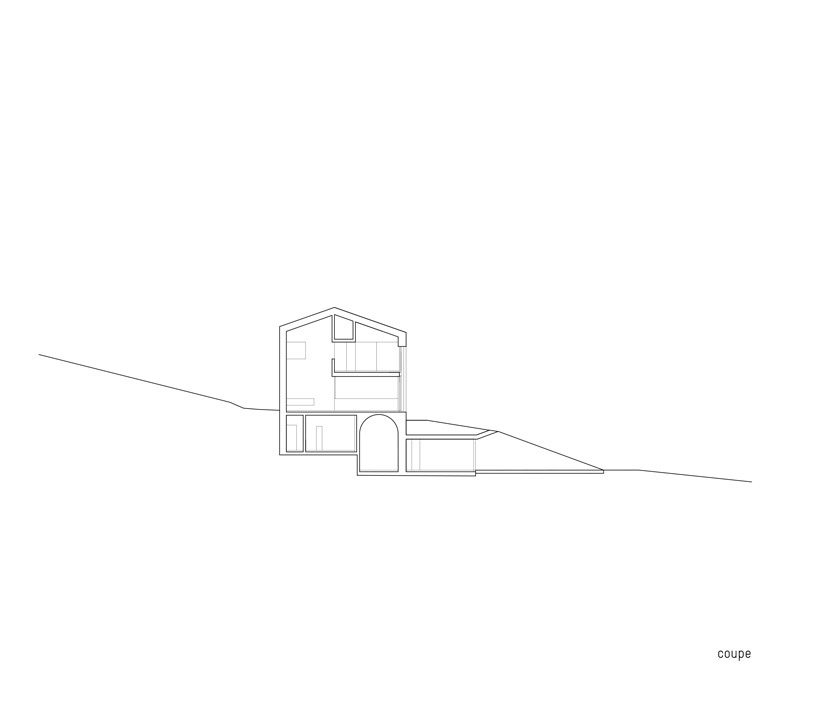 two houses, lens

client :

private

collaborators :

christian lamon, maria iglesias

programme :

bedrooms, wc, bathrooms, kitchens, living rooms, terraces, pantry, laundry room, plant rooms, car lift, car park, wellness area, gym, office, workshop, carnotzet (hospitality room), wine cellar

dates :

project 2015

implementation in progress


volume (sia 116 standard) :

6290 m3

civil engineering :

alpatec sa, martigny

heating engineering :

tecsa sa, conthey

electrical engineering :

roux pierre-etienne, sion

lighting design :

aebischer & bovigny, lausanne


the two houses are situated in a meadow above the village of lens and enjoy a magnificent view over the rhône valley. the buildings are modest in size and simple in shape: a rectangular cuboid whose roof has two sloping sides. they are set into the slope so that they fit into the topography.

beneath the apparent simplicity of the exterior lies a more complex interior where the different levels are placed in relationship with one another by double-height spaces. a significant portion of the programme is underground and creates the link between the two houses. this link is lit by two large excavated areas which form south-facing terraces that are partially underground, and therefore protected from view and from the wind.

the structure of the two buildings consists entirely of exposed concrete stained a dark colour. whereas the interior finish is smooth, the exterior is textured, emphasising its mineral character.

inside, there is an interplay between the dark concrete and the fittings lined with raw sheet steel. these materials create a certain unity of hue which emphasises the large wall openings that frame the landscape.