savioz fabrizzi architectes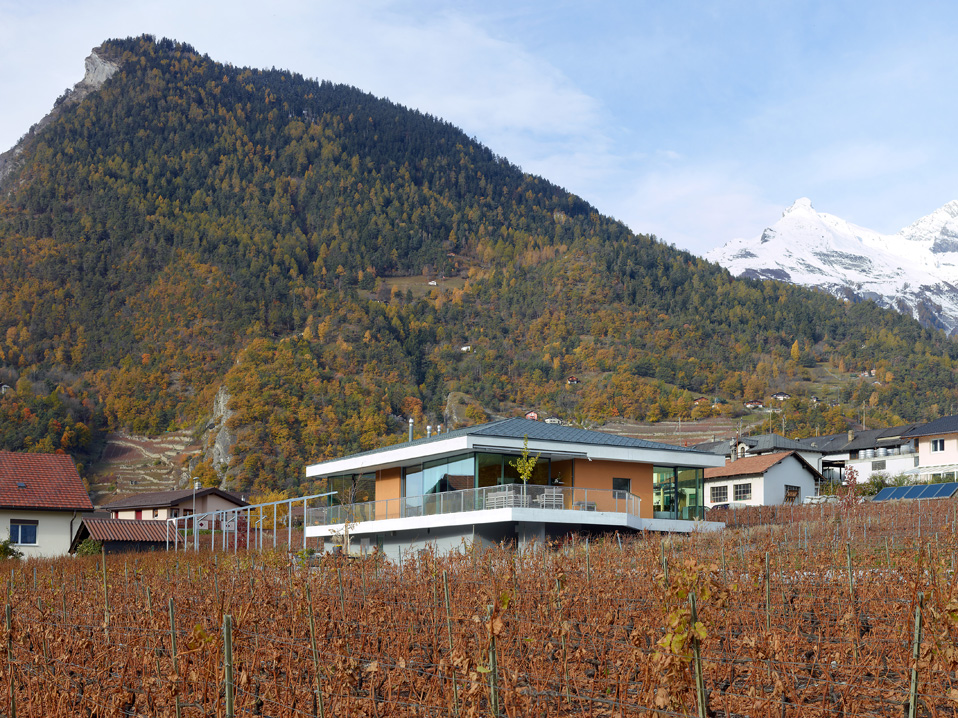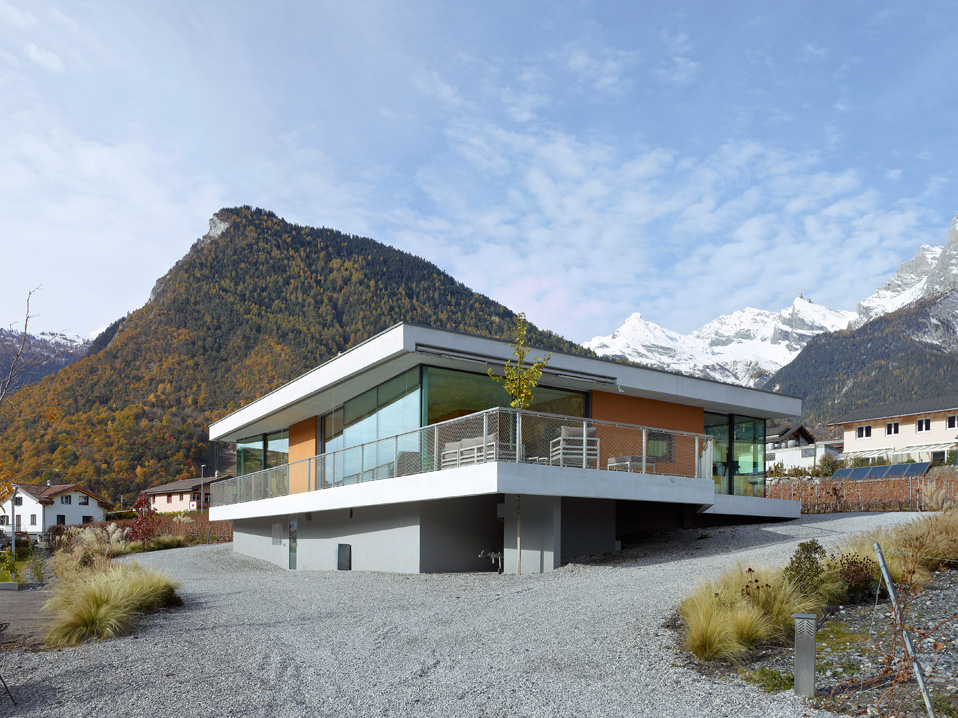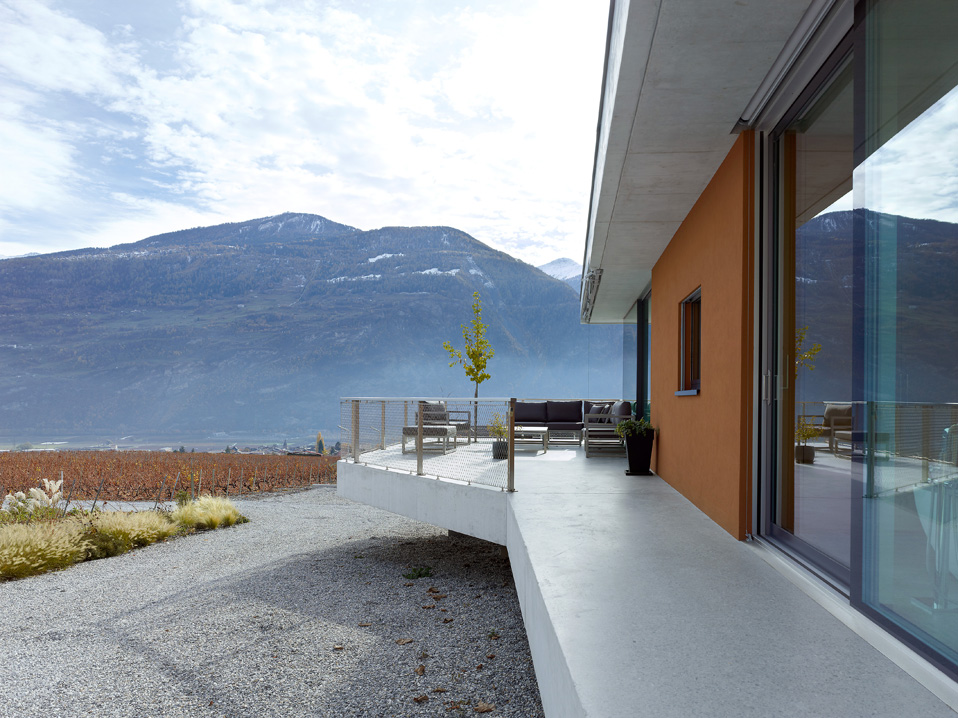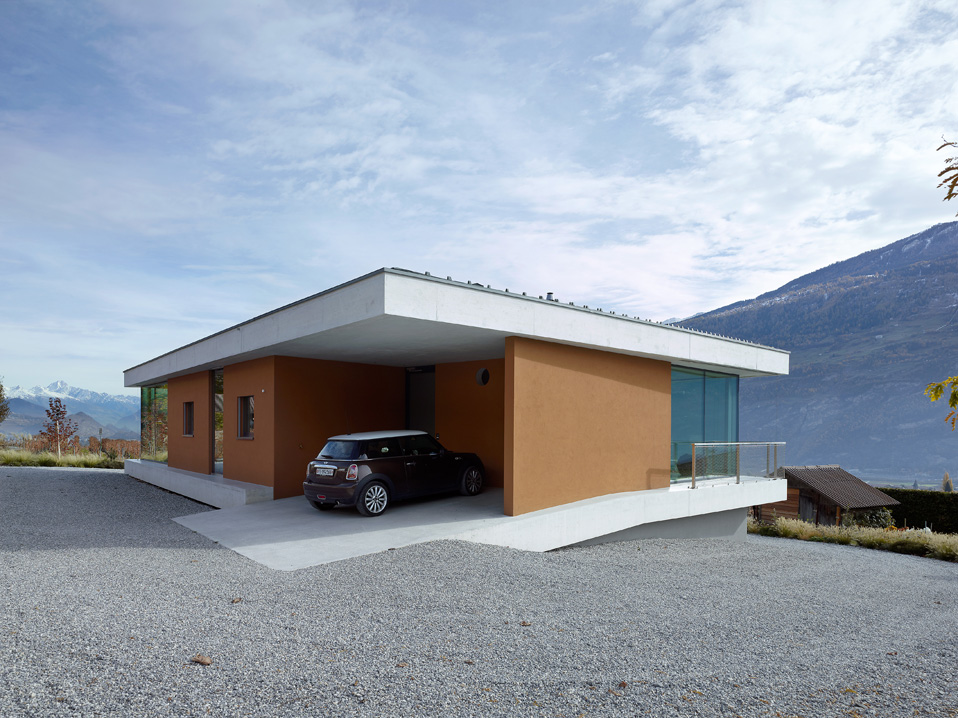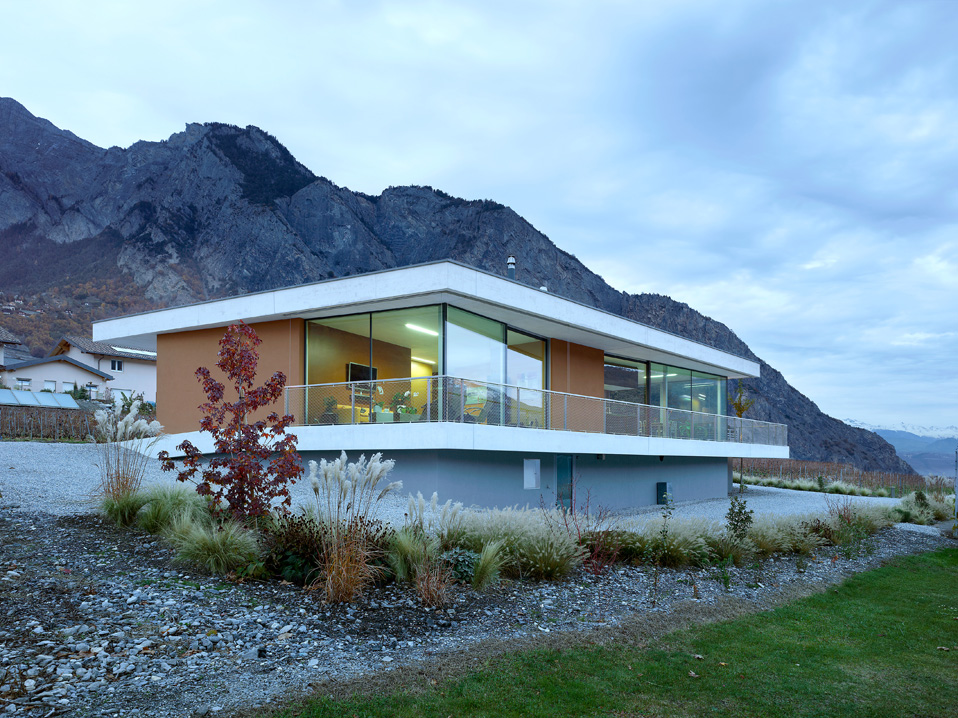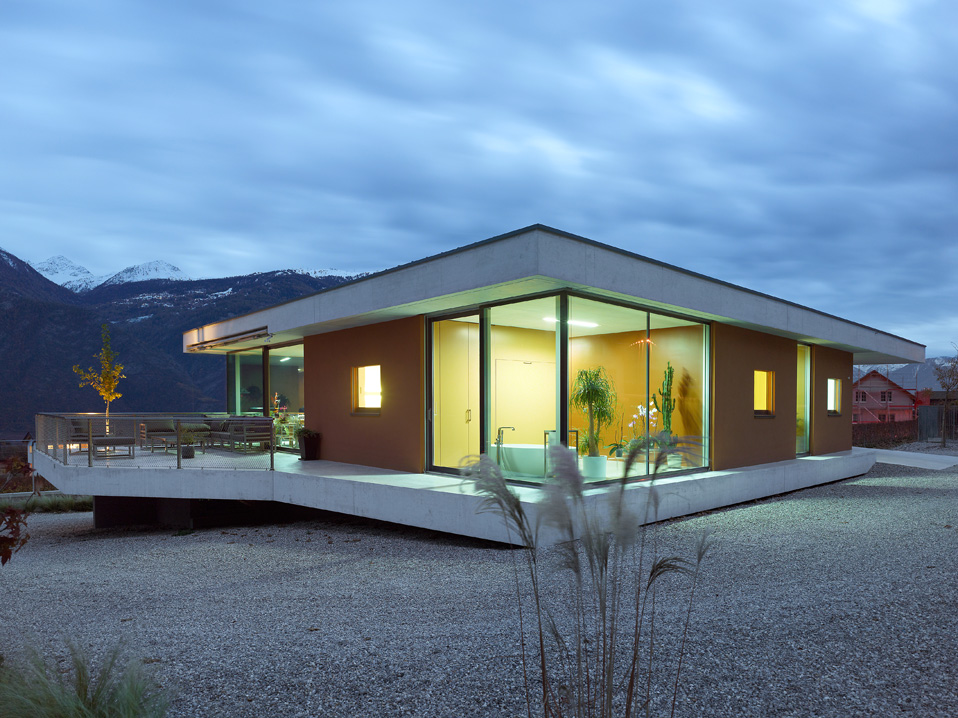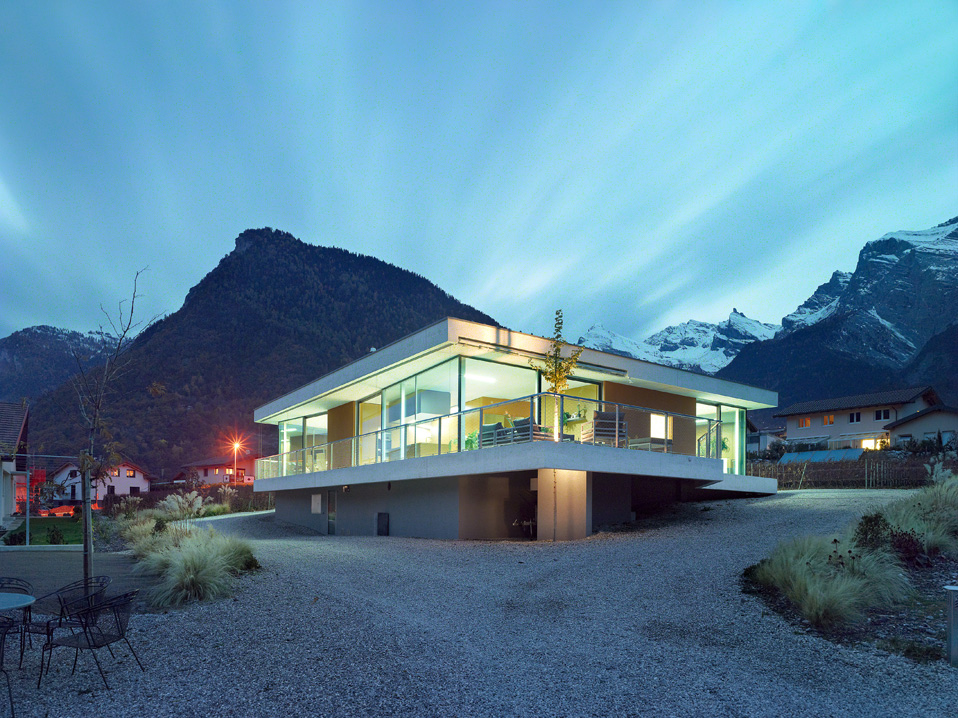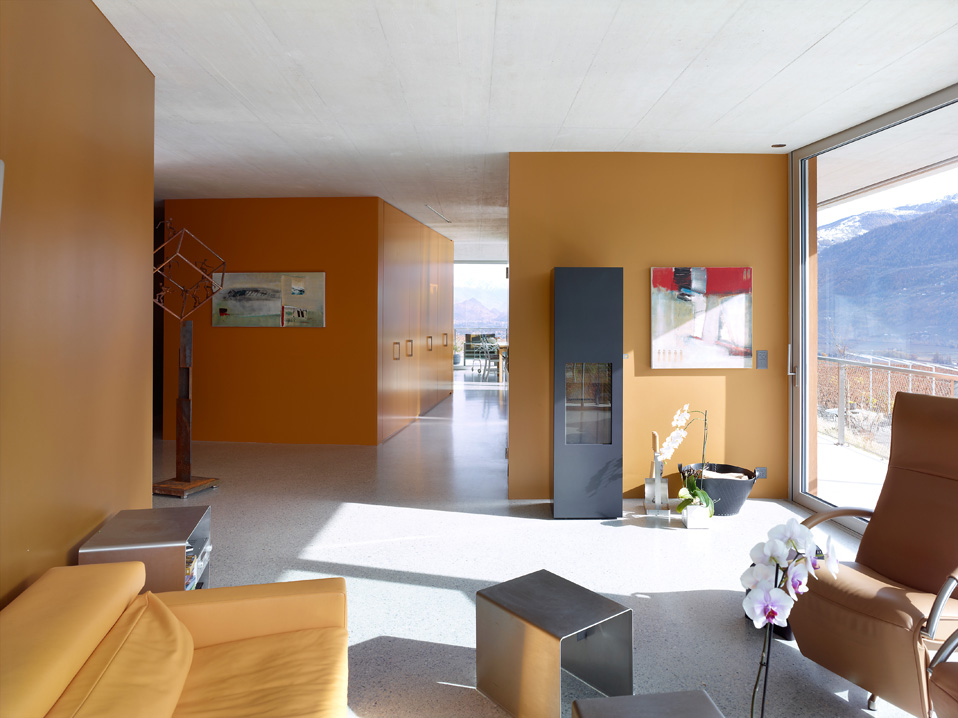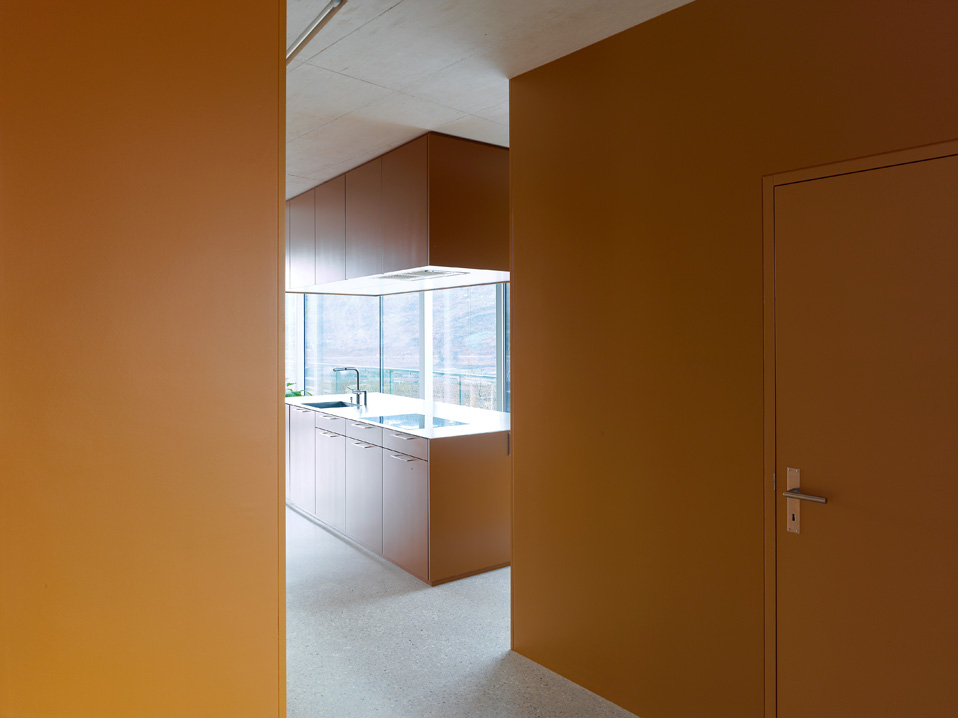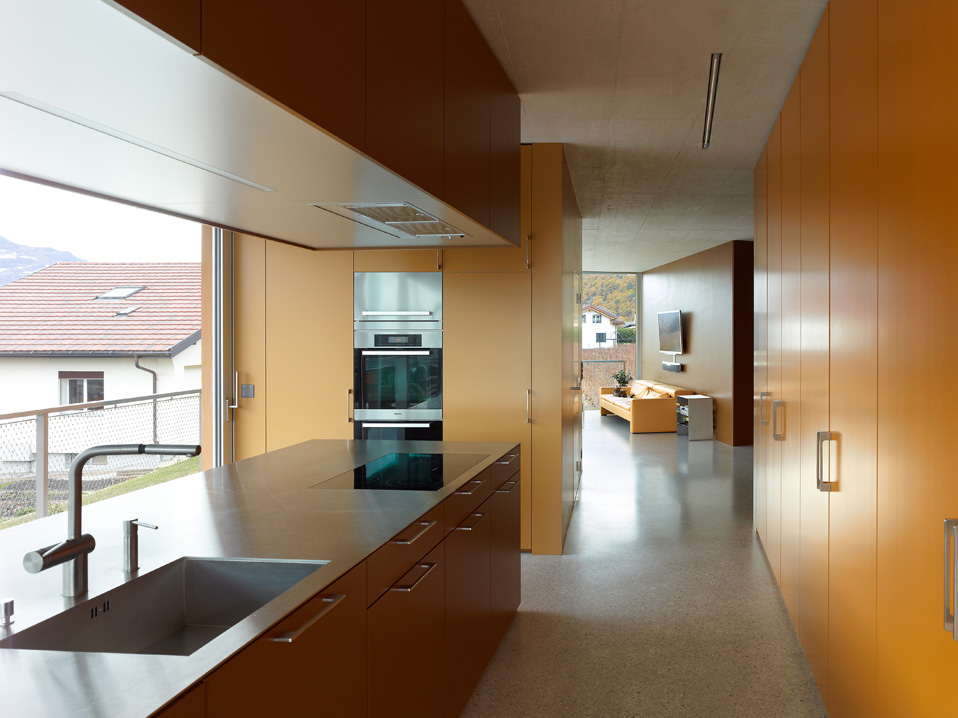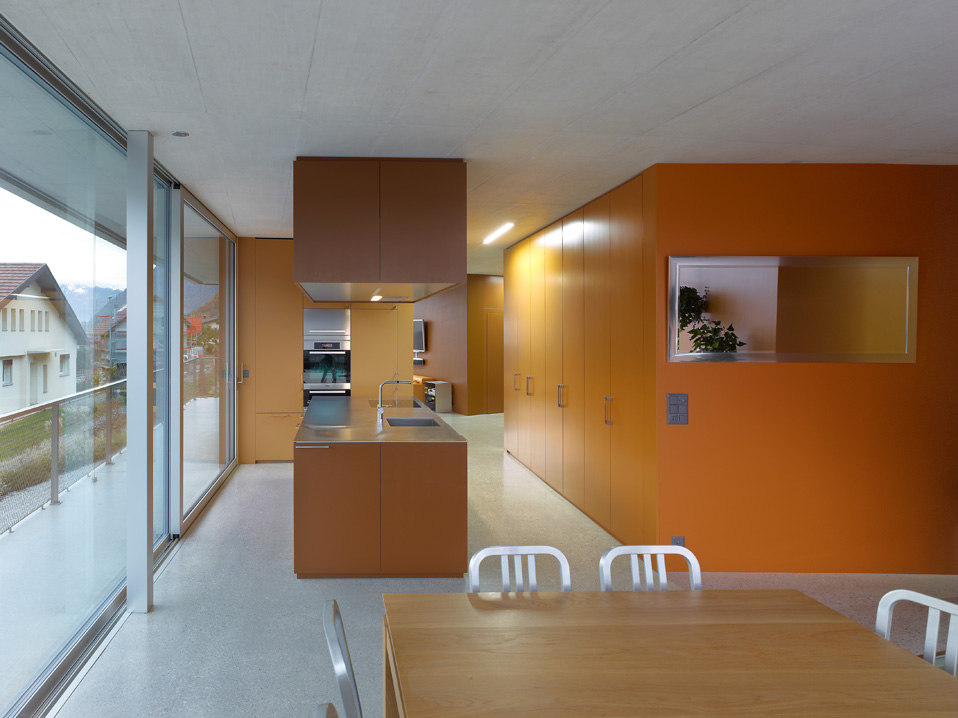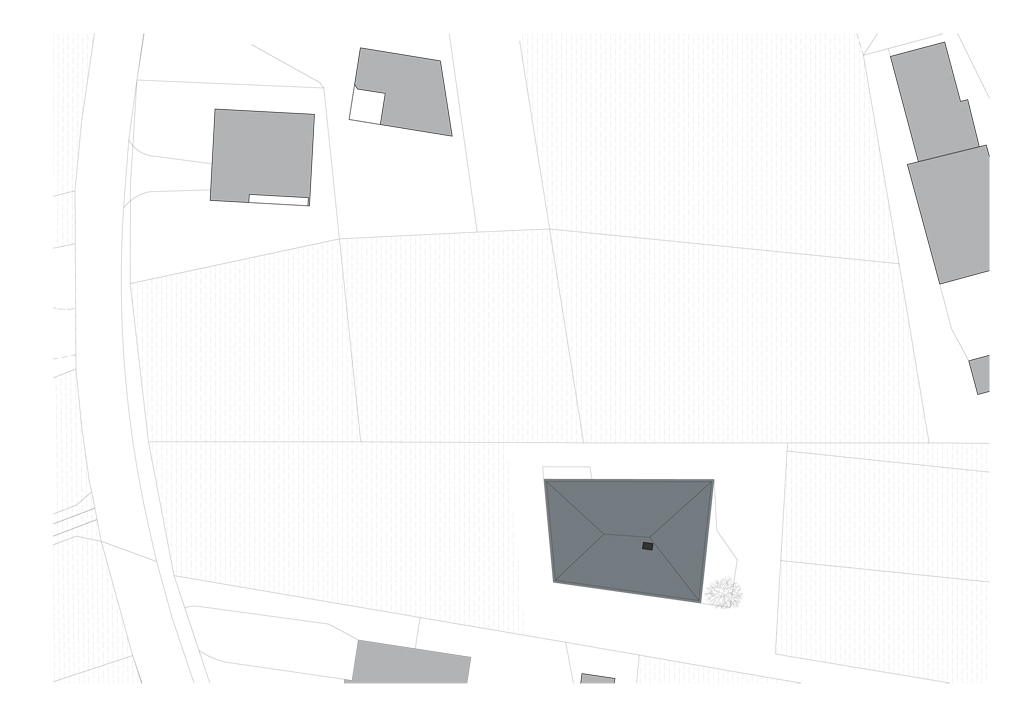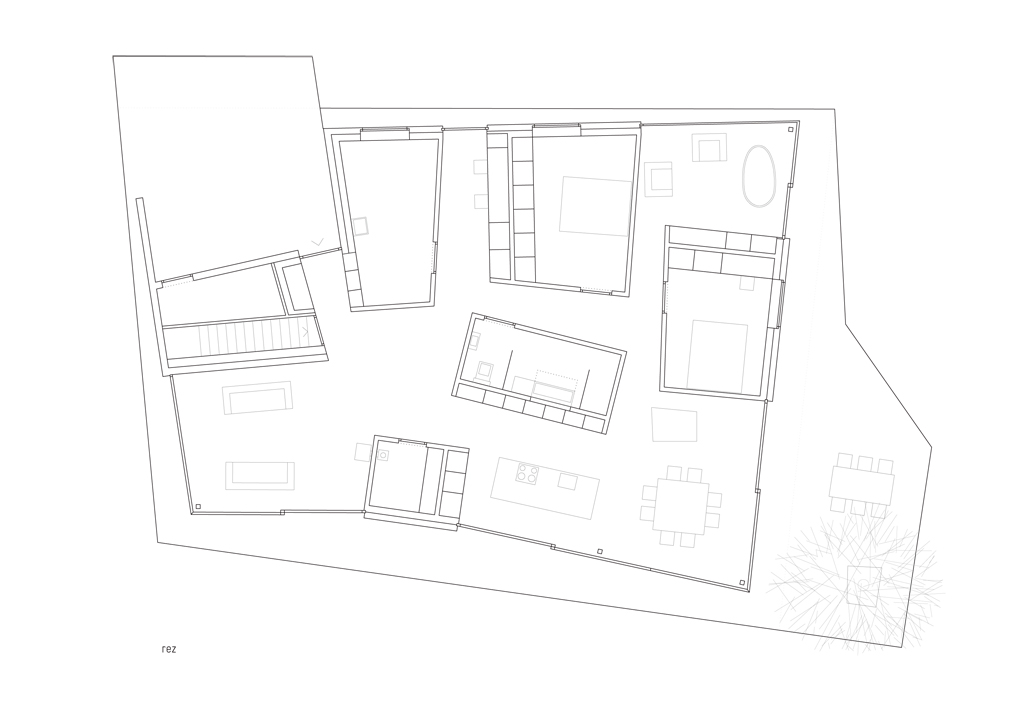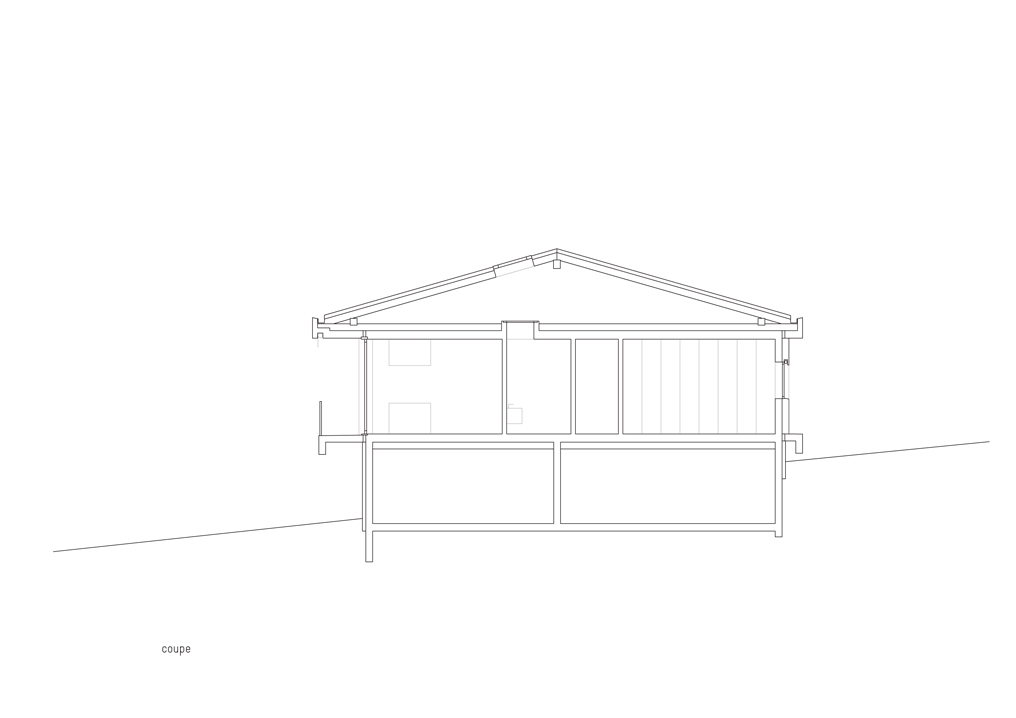 magliocco house, chamoson

client :
carole et daniel magliocco
program :
dining room, kitchen, office, bathroom, 2 bedrooms, techniques, laundry, wine cellar.
dates :
project 2010,
execution 2011-2012
sia 116 volume :
1'401 m3
civil engineer :
alpatec sa, martigny
photgrapher :
thomas jantscher


surrounded by vines, the site enjoys a superb view of the mountains and the valley. the building is set into the slope of the site and tries to blend into the landscape through its proportions, the materials used, and the way in which it is rooted into the ground.

the building has a cellar level which is partially underground and a level above ground containing the living space. the slab on the ground floor joins the house to the ground to the north. between this slab and the roof slab, boxes enclose the rooms used at night and the service areas. the resultant empty spaces between these boxes are the daytime-use spaces, which are full of light thanks to the wide floor-to-ceiling windows. an outdoor terrace is sited close to the dining room, with a shady tree growing in an opening in the slab.

a platform of sanded white concrete set on a grey base forms the support for the boxes, whose rendered brown walls echo the colours of the vines in autumn. the roof slab, also in white concrete, covers the upper floor and supports a 4-sided sloping roof.

large canvas awnings are incorporated into the roof slab all around the building, providing protection from heat and glare. insulated glazing, good thermal insulation and a geothermal heat pump ensure optimum energy performance.
magliocco house, chamoson