savioz fabrizzi architectes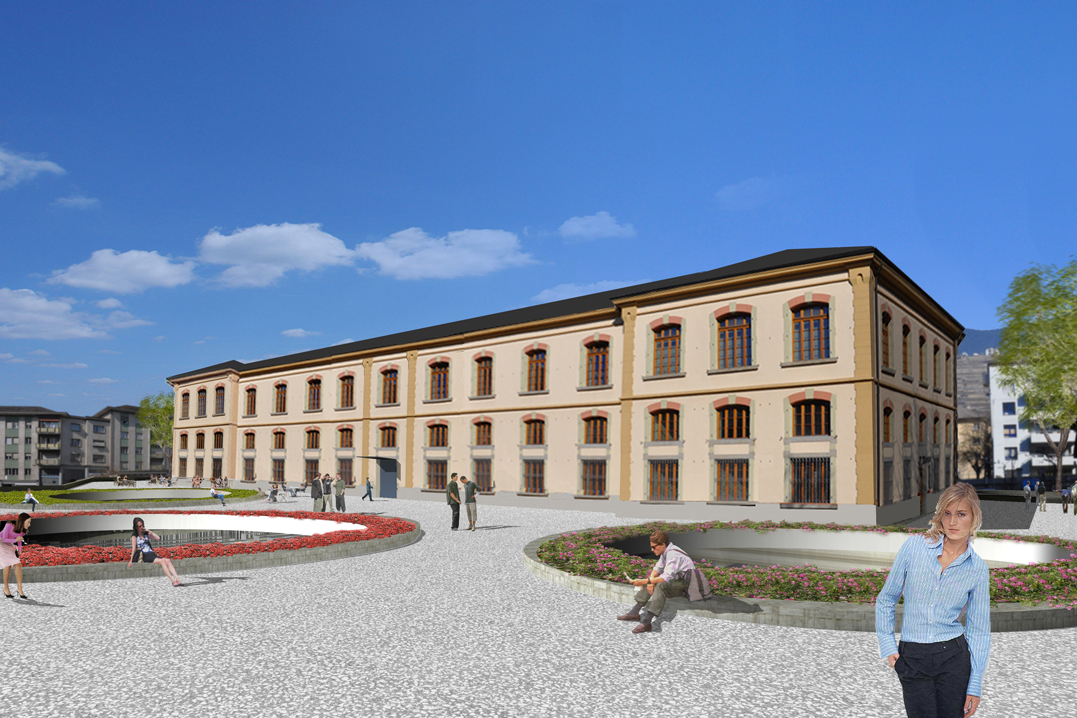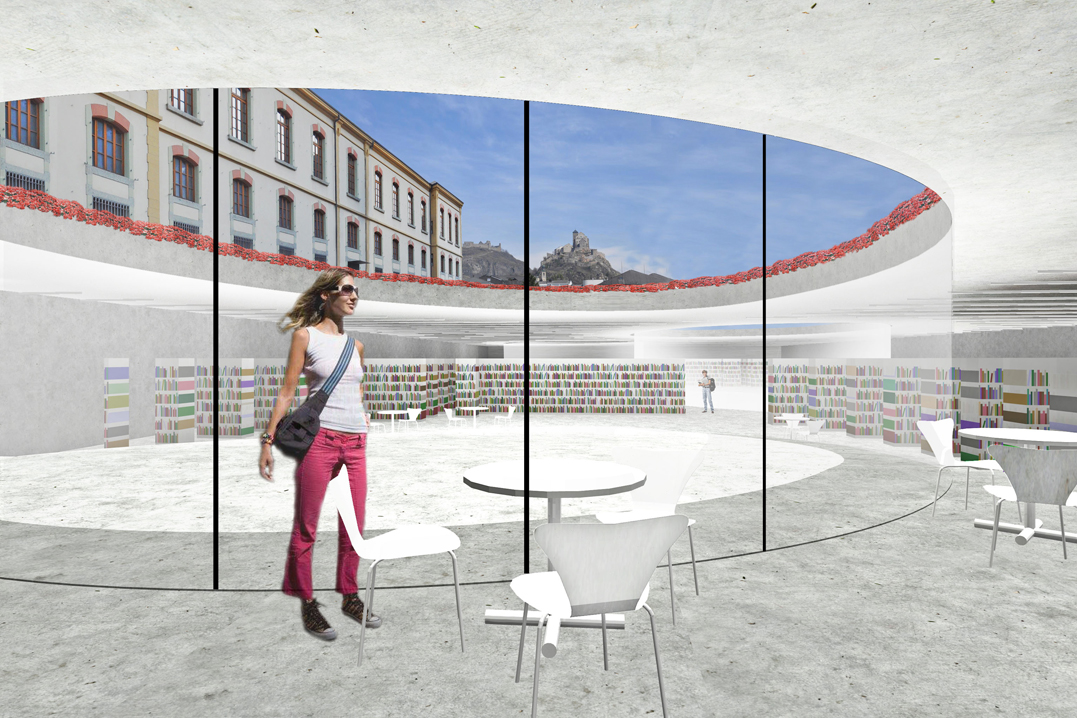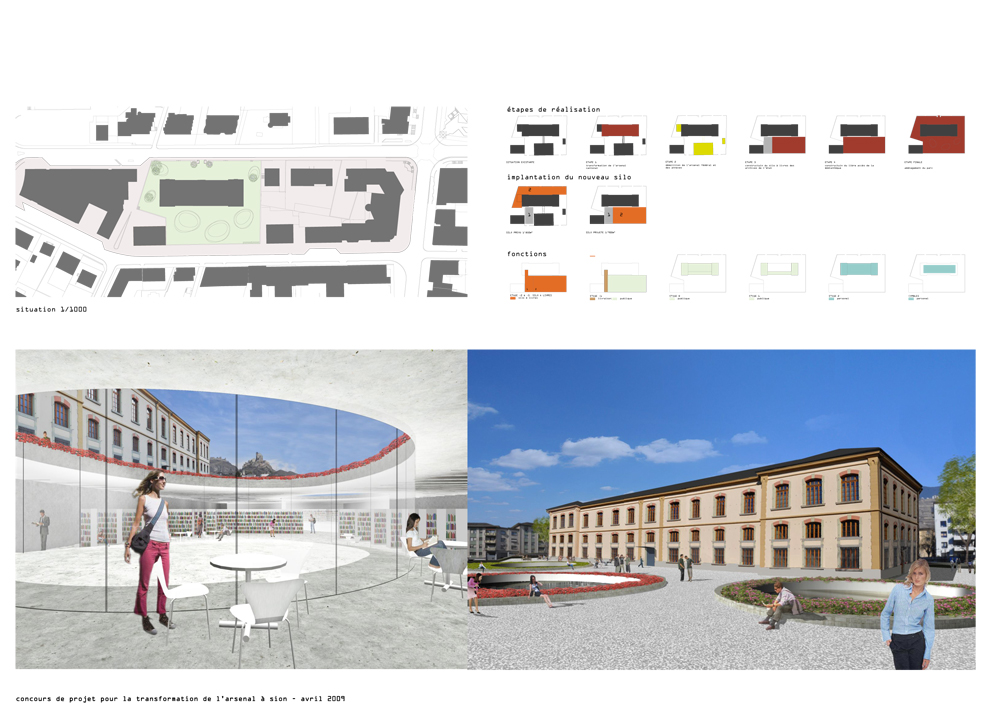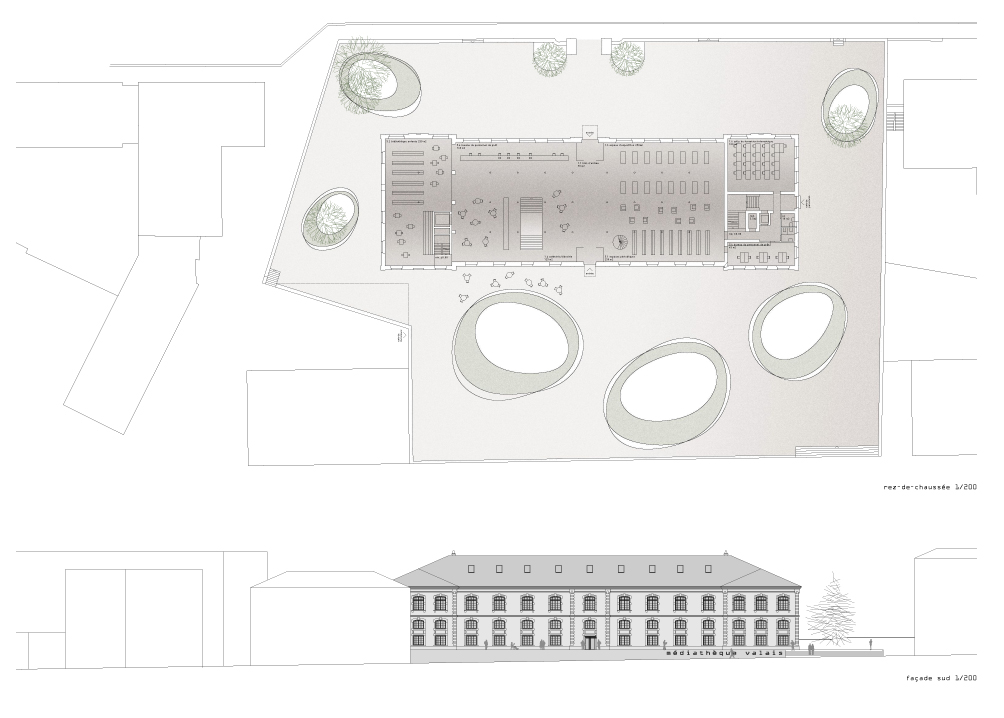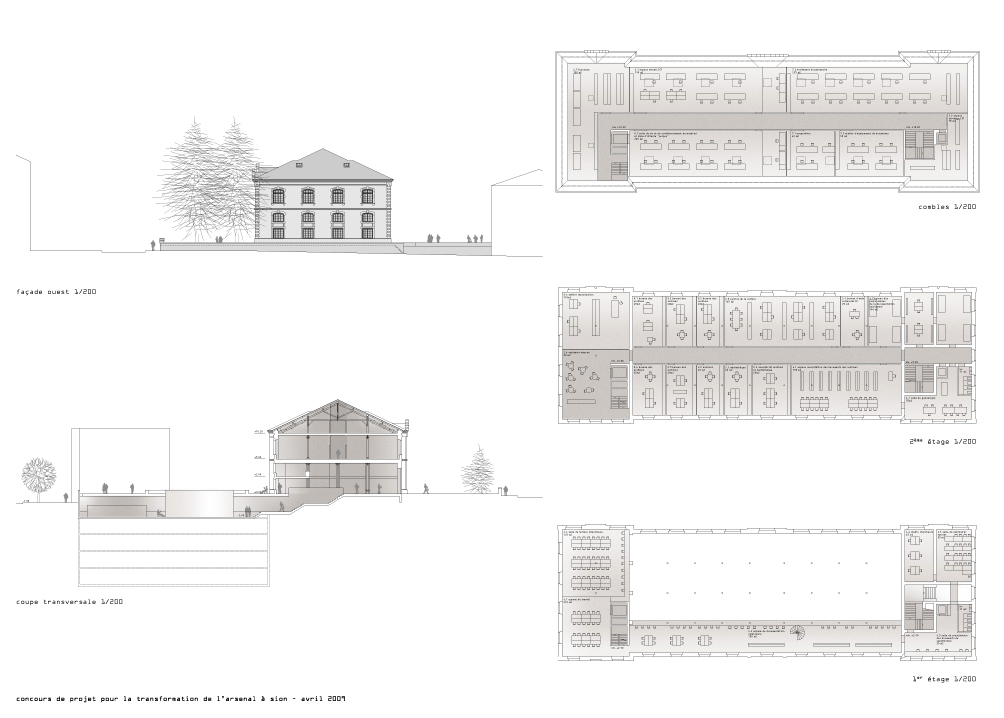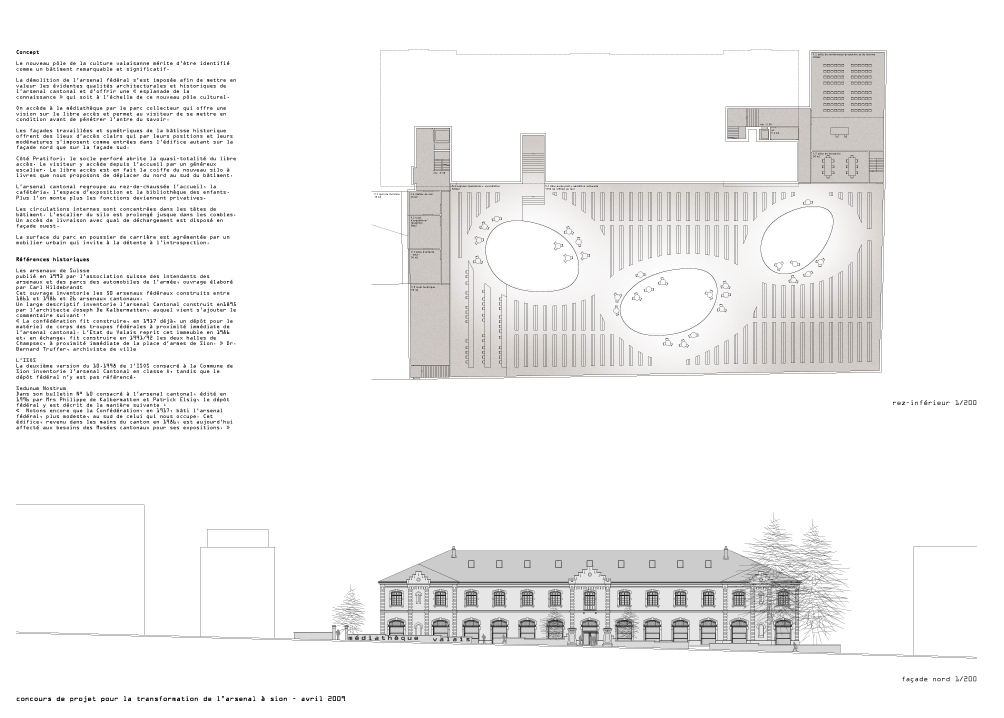 valais media centre, sion, conversion, competition, 3rd place

client :

canton of valais

program :

média center, offices

dates :

competition april 2009

collaboration :

dvarchitectes & associés, sion




the new bastion of culture in the valais deserves to be seen as an outstanding and significant building. demolition of the federal arsenal is necessary in order to emphasise the obvious architectural and historic qualities of the cantonal arsenal and to offer a "parade-ground for knowledge" on a scale appropriate to this new cultural beacon. the media centre is accessed from the parc collecteur which gives a view of the public library and enables visitors to get a preparatory glimpse of the interior before they enter. the finely-worked symmetrical façades of this historic building offer clear access points, whose position and decorative elements make them obviously the entrances to the building, on both the north and the south facades.

on the avenue de pratifori side, the underground part houses almost all the public library, which the visitor reaches from the reception area via a generously-proportioned staircase. the public library is in fact the jacket of the new book storage area which we propose to move from the north of the building to the south. the ground floor of the cantonal arsenal houses the reception area, cafeteria, exhibition space and children's library. as one goes up the building, an increasing proportion of the space is for private use. visitor movements inside the building are concentrated in the areas at the front of the building. the staircase from the book storage space is extended up to the attic. a delivery entrance, with an unloading bay, is sited in the west façade. the base consists of a multitude of vertical strata in concrete, a representation of a library. the surface of the park area, in quarry dust, is enhanced by street furniture that encourages relaxation and reflection.



médiathèque valais, sion, transformation, concours 3ème prix