savioz fabrizzi architectes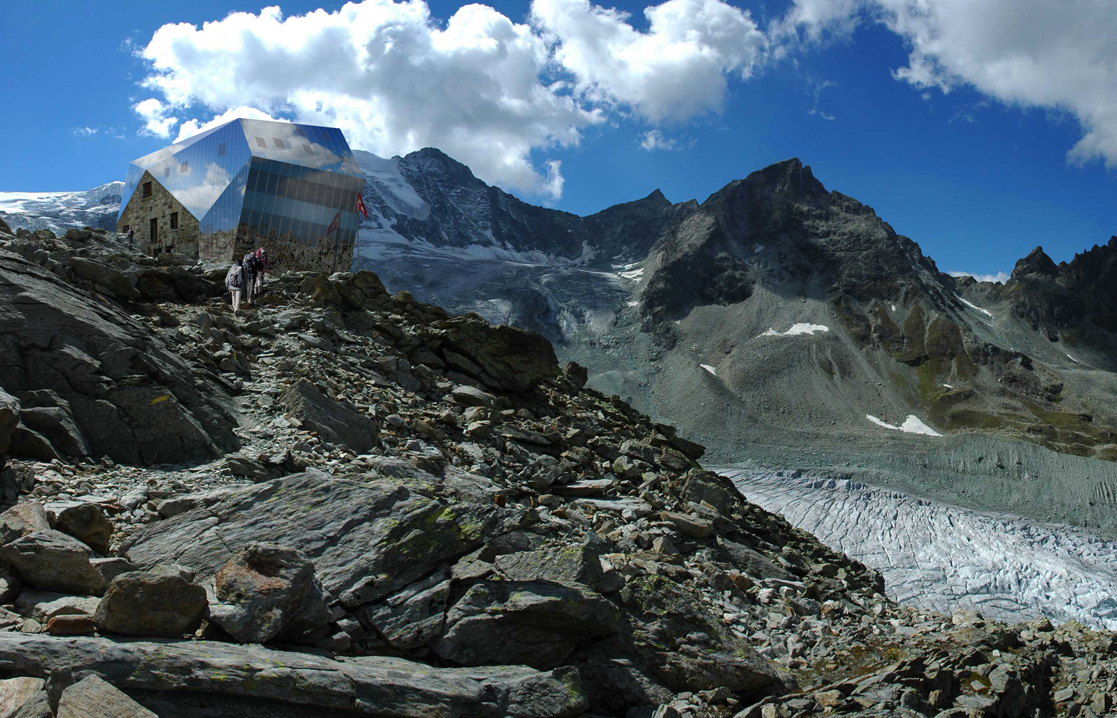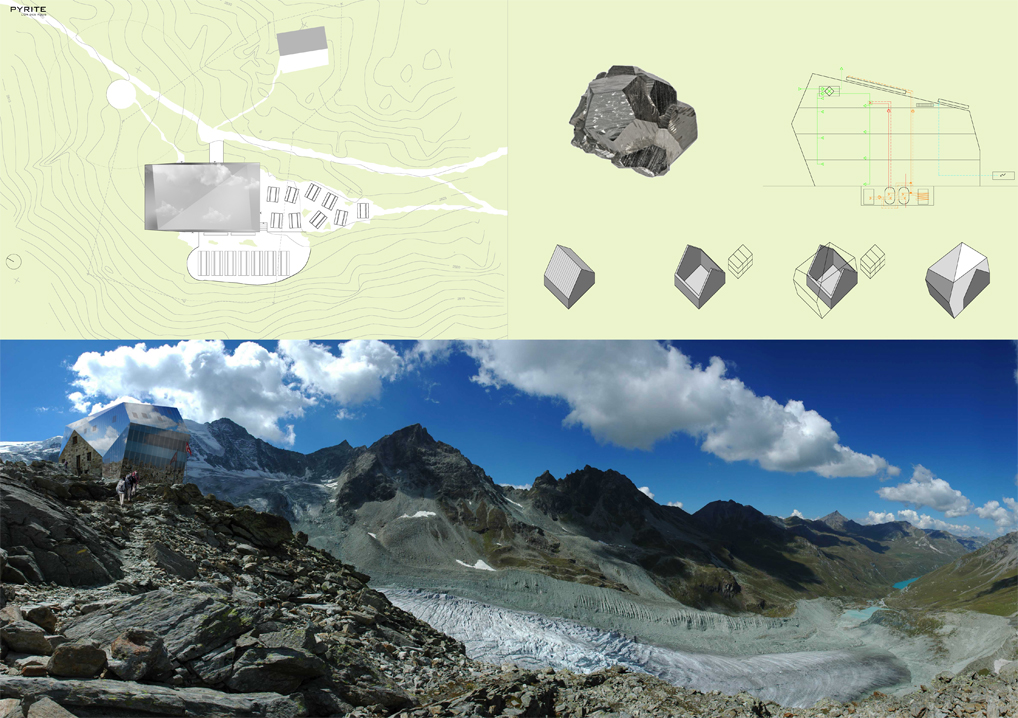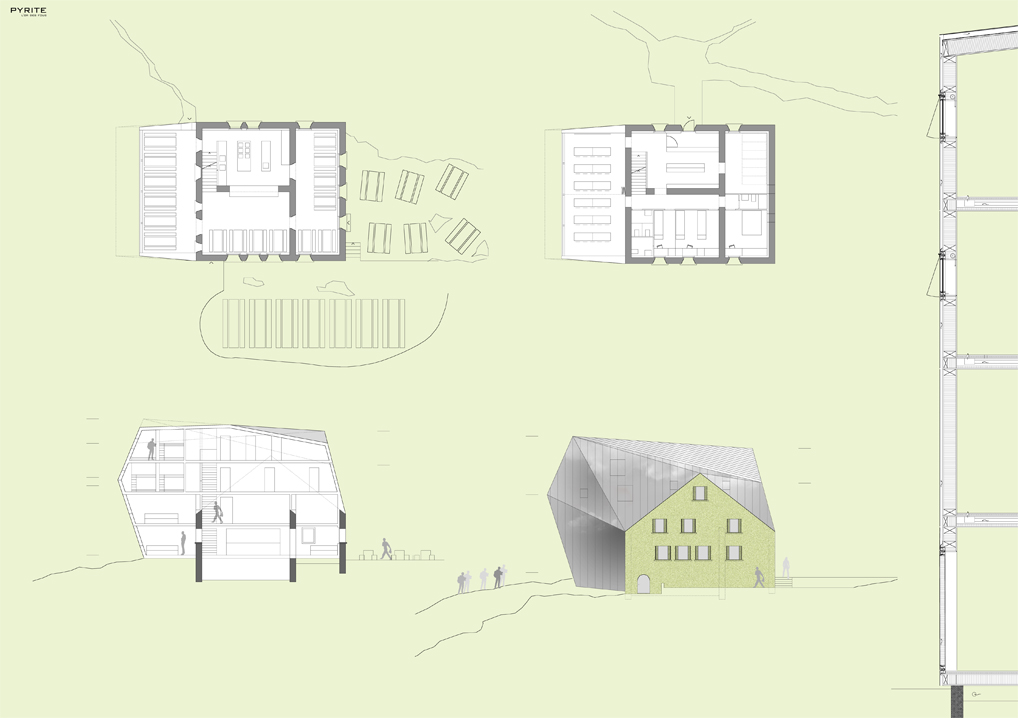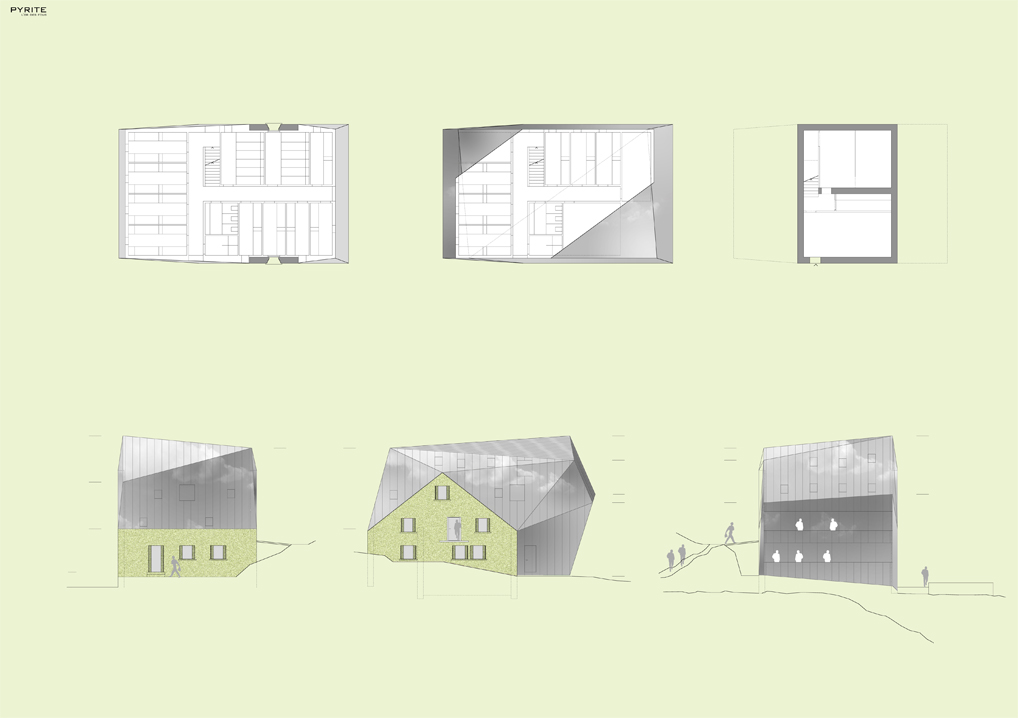 moiry hut, grimentz, competition

client :

swiss alpin club, section montreux

program :

mountain hut with 106 bedss, refectory with 120 places, professional kitchen, techniques, terrace with 100 places

dates :

competition decembrer 2005

volume sia 116 :

2'500 m3

collaboration :

françois meyer architecture, sion

in a high alpine setting at an altitude of 2825 metres, the moiry mountain hut was built in 1924 and extended in 1970. it has a strong presence conveyed by the use of natural stone, a material that surrounds the premises, and integrates sensitively into its natural environment. the extension also makes reference to minerals, resembling a piece of quartz set into the bedrock. in such a hostile but beautiful environment, the objective is to construct a building that is economical, compact and robust. the new, reflective façades change in response to the colours around them.



moiry hut, grimentz, competition