savioz fabrizzi architectes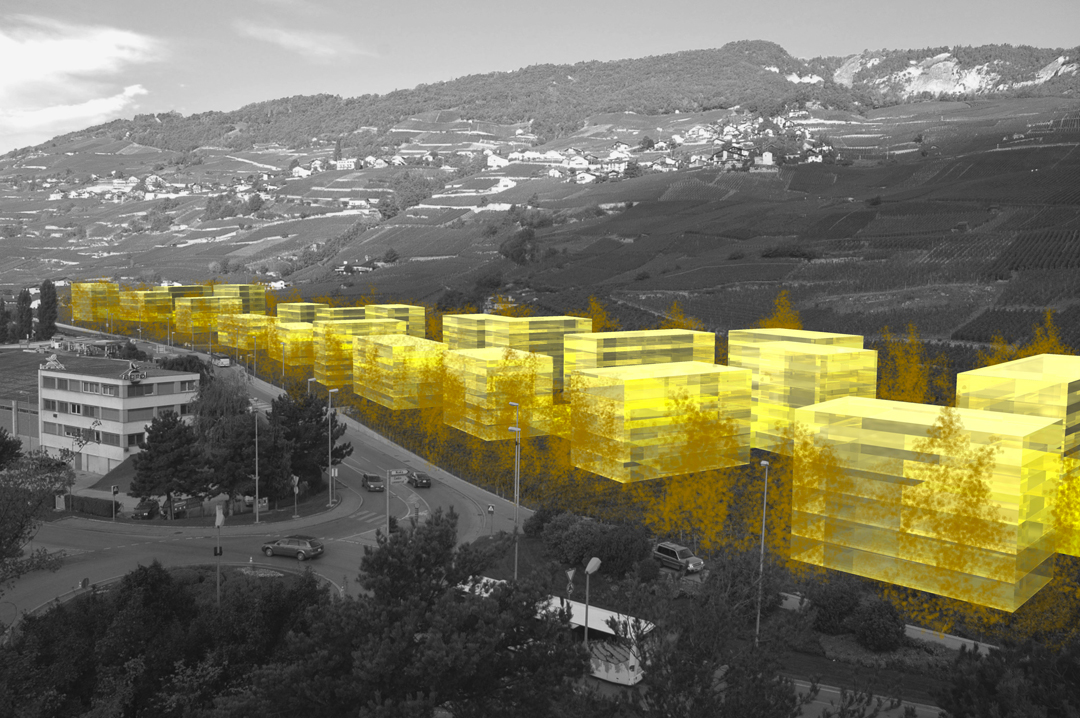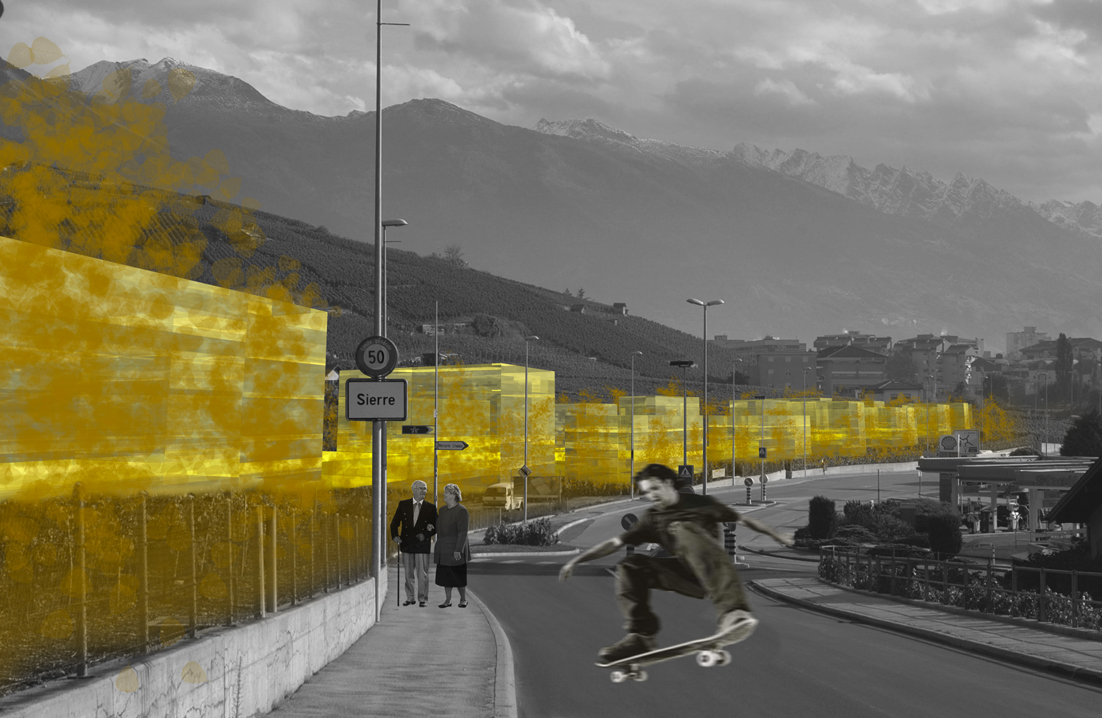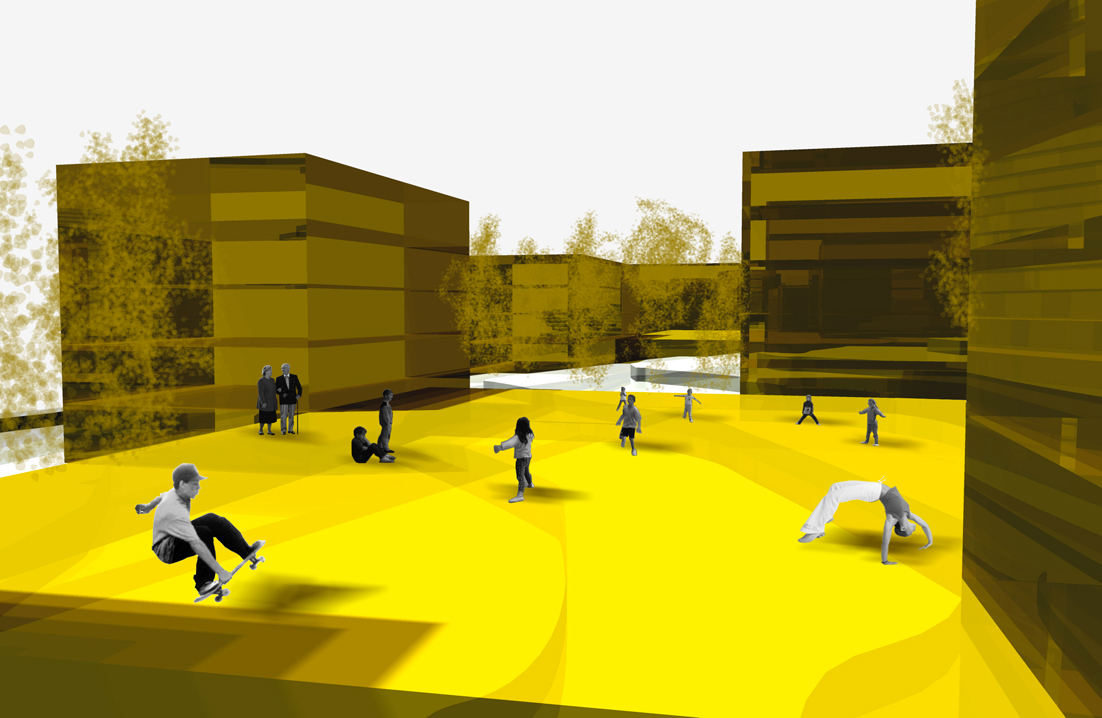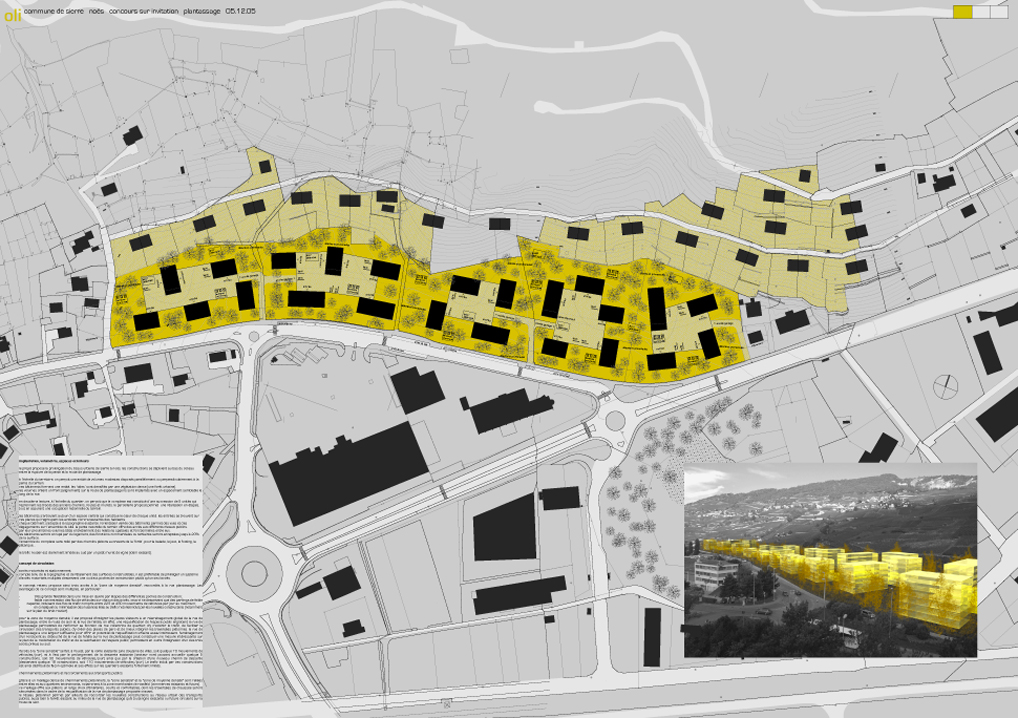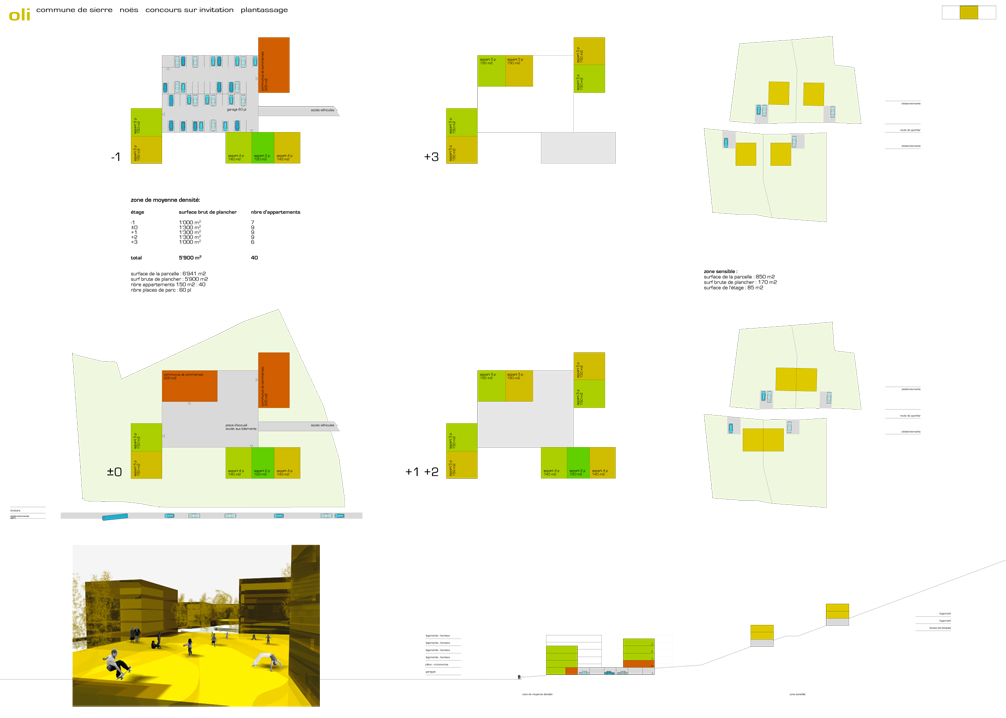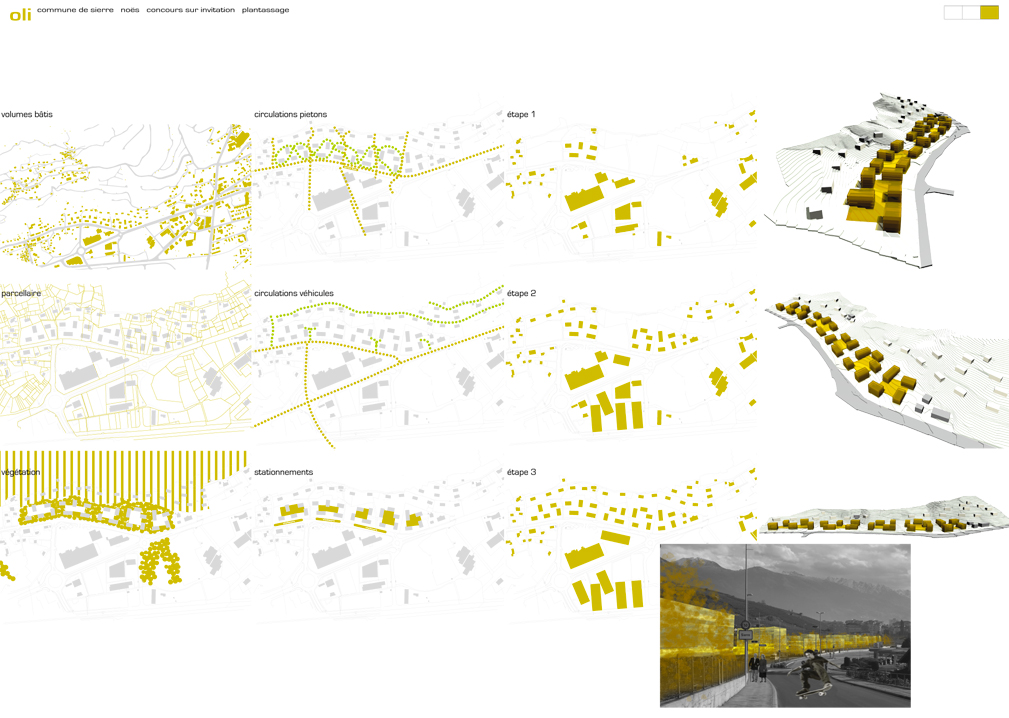 plantassage district plan, sierre, competition, 3rd price
client :
city of sierre
programme :
housing district planning
dates :
competition december 2005
collaboration :
françois meyer architecture, sion
the project proposes to extend the urban fabric from sierre to noës. the buildings will run along the base of the hill between where the land levels out and the route de plantassage. from the town planning perspective, the perception is of an entity of modest buildings arranged parallel or perpendicular to the slope of the land. these buildings form a whole, and the 'voids' are given density by thick vegetation. the buildings create a frontage along the route de plantassage, evenly spaced along the roadside.
on closer inspection, from the perspective of the neighbourhood, it is seen that the complex is made up of a succession of 5 units which follow the lines of ancient paths, roads and walls. the proposed subdivisions allow for a phased implementation, while ensuring a rational occupation of the land. the buildings are arranged around a central space that forms the heart of each unit. the entrances open onto these spaces, which are the focal point for the community activities of the residents. each building is adapted to the existing topography. the varied orientation of the buildings gives a range of views and open spaces throughout the site. the natural slope of the land offers access to the various public levels. the buildings' proximity to one another determines the spatial and functional relations between them.
plantassage district plan, sierre, competition, 3rd price