savioz fabrizzi architectes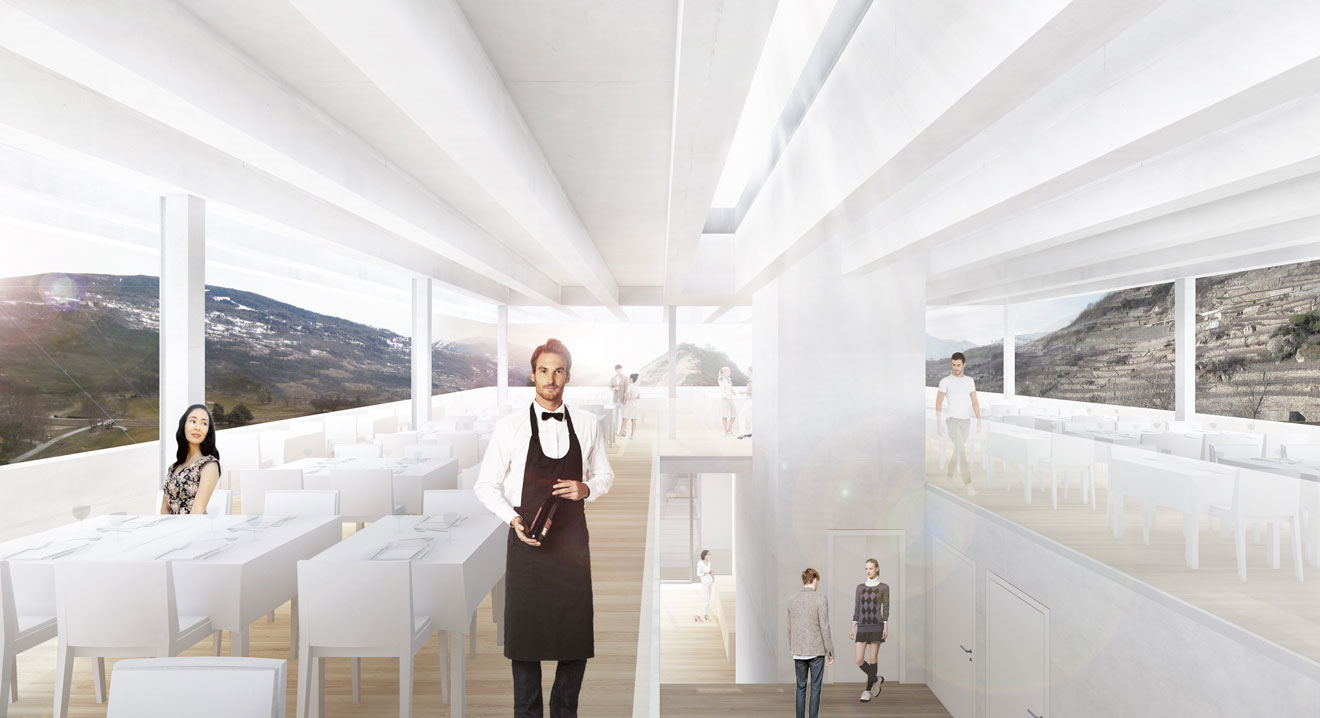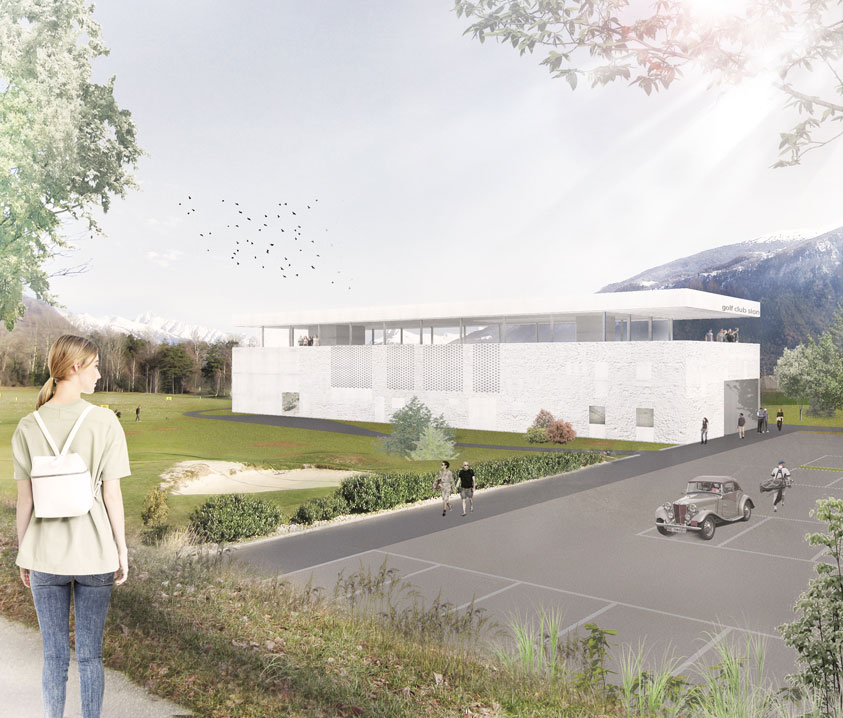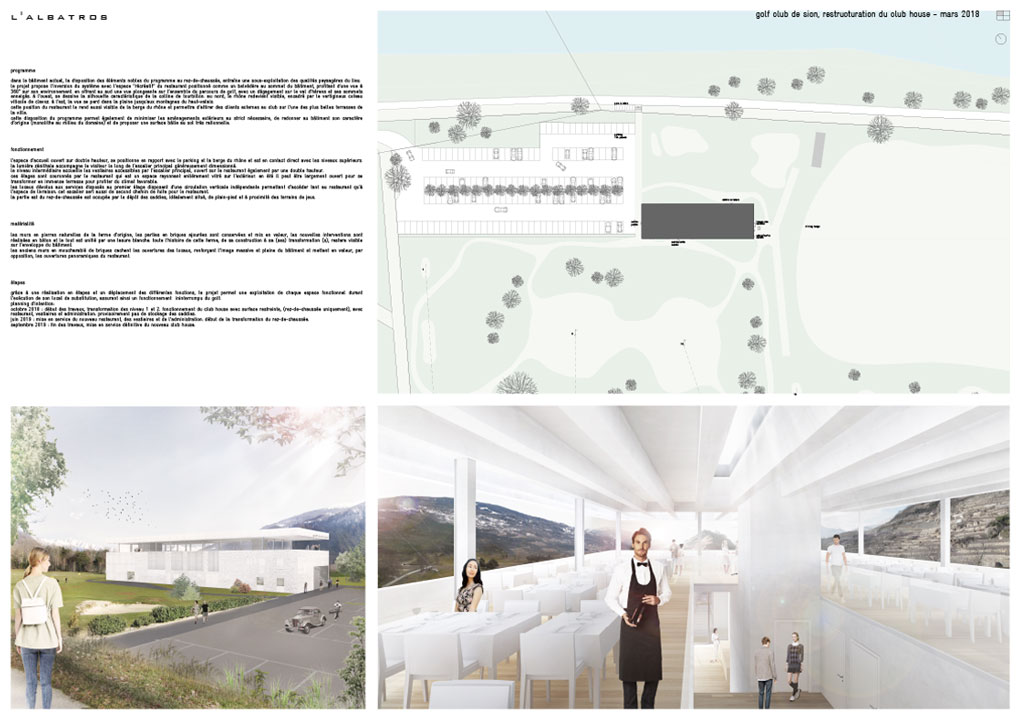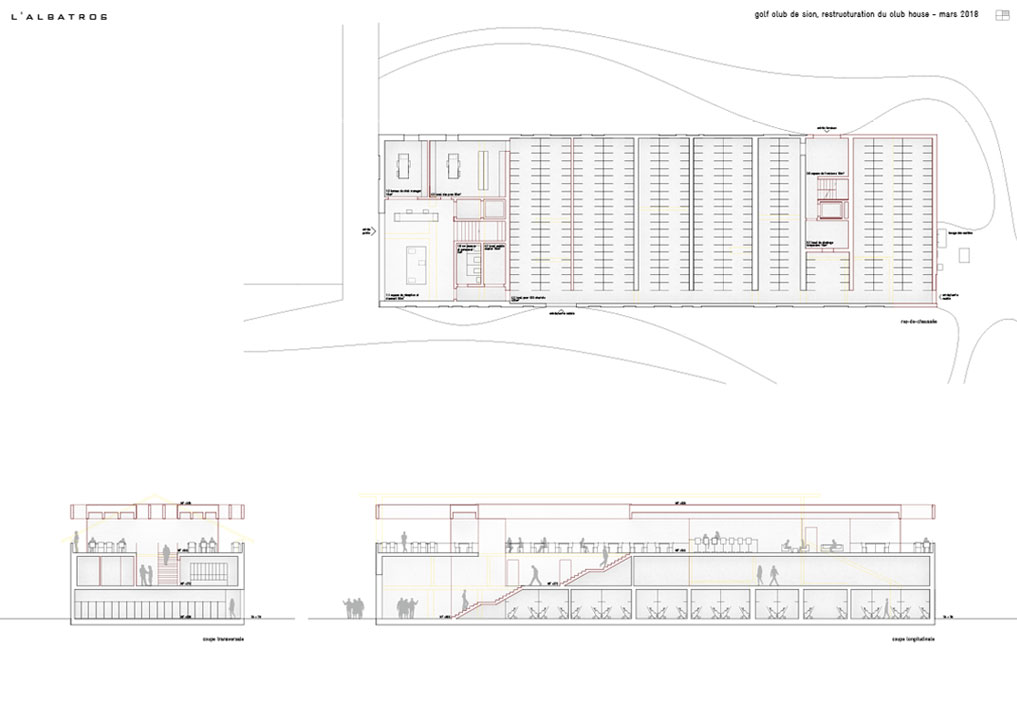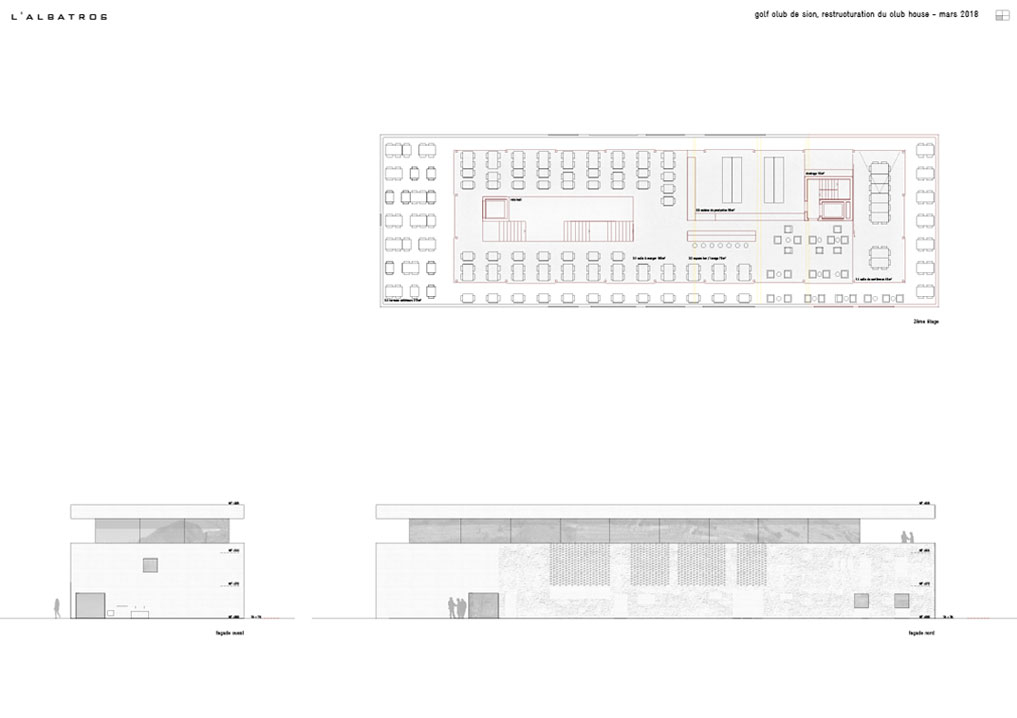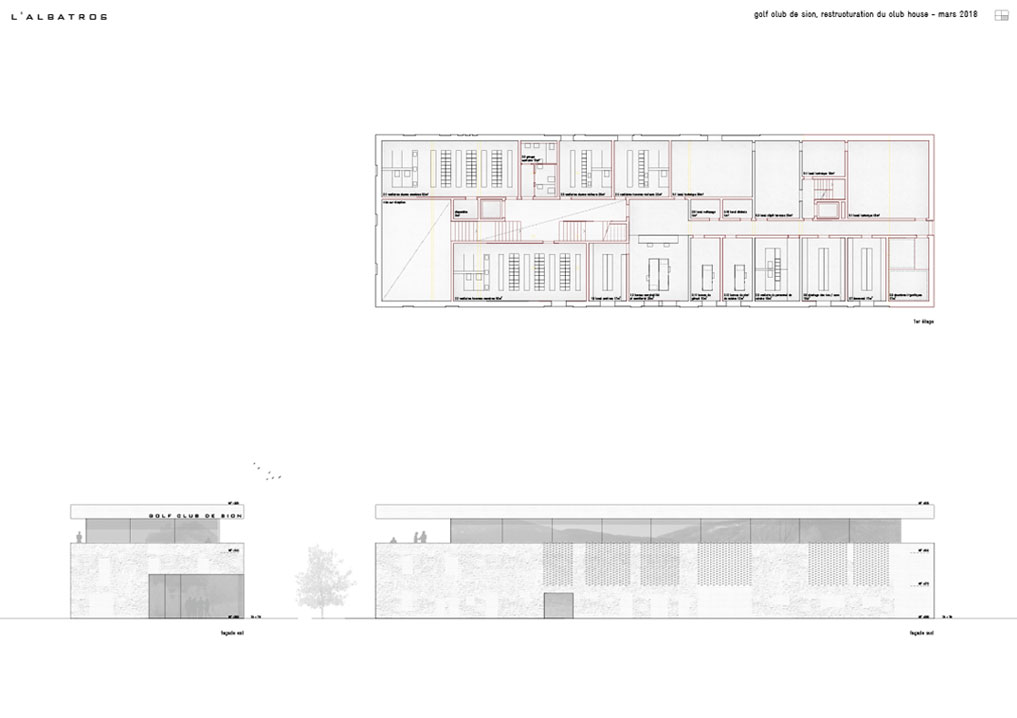 restructuring of the sion club house, competition

client :

sion golf club

programme :

administration, cloakrooms, restaurant, kitchens, terrace, club premises, storage and technical

dates :

competition, march 2018

programme

the public elements of the current building are located on the ground floor, preventing them from making the most of the beautiful surrounding landscape.

the project proposes an inversion of the layout, with the "recreation" space of the restaurant located like a belvedere at the top of the building, benefiting from a 360° view of the surroundings. to the south, it gives a precipitous view over the whole of the golf course, and beyond it the val d'hérens with its snow-covered peaks. the distinctive outline of the hill of tourbillon can be seen to the west. looking northwards, the rhône comes back into view, framed by the steep vine-covered slopes of clavoz. to the east, the view follows the plain out towards the mountains of upper valais.

the restaurant's prominent location ensures visibility from the banks of the rhône, enticing customers who are not club members to come and enjoy one of the loveliest terraces in the town.

with this layout, the outside works can be limited to what is strictly necessary, the building's original character (a monolith at the heart of the course) is restored, and the built footprint minimised.




function

open to a two-storey height, the reception area is on the side facing the car park and the banks of the rhône, and leads directly to the upper levels. visitors are bathed in the light from overhead as they ascend and descend the generously proportioned main staircase.

the mezzanine level houses the cloakrooms, accessed from the main stairs, and also spans two storeys so it opens out onto the restaurant.

the lower floors are crowned by the restaurant which is a bright, airy space with full-height glazing to the exterior walls. in summer these can be opened wide, transforming it into a large terrace enabling diners to enjoy the favourable climate.

the service rooms are located on the first floor, with independent vertical access linking them to both the restaurant and the delivery bay. this stairwell also provides a second emergency exit for the restaurant.

the eastern part of the ground floor houses the golf trolley store, ideally located at ground level close to the course.




materials

the natural stone walls of the original farm and the parts built of exposed brickwork have been preserved and renovated; the new additions are of concrete, the whole stained white to create a unified effect. the complete history of the farm, from its construction to its renovation(s) will still be visible on the building's outside walls.

the former brick openwork concealing the openings in the building reinforce its plain, solid image, contrasting to striking effect with the panoramic windows of the restaurant.
restructuring of the sion club house, competition