savioz fabrizzi architectes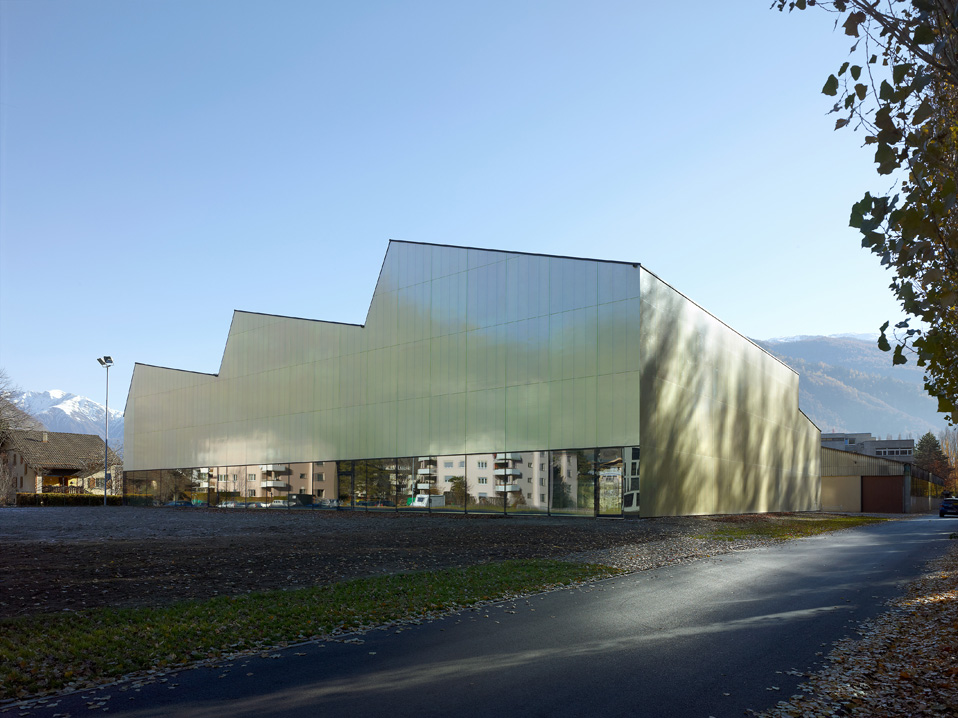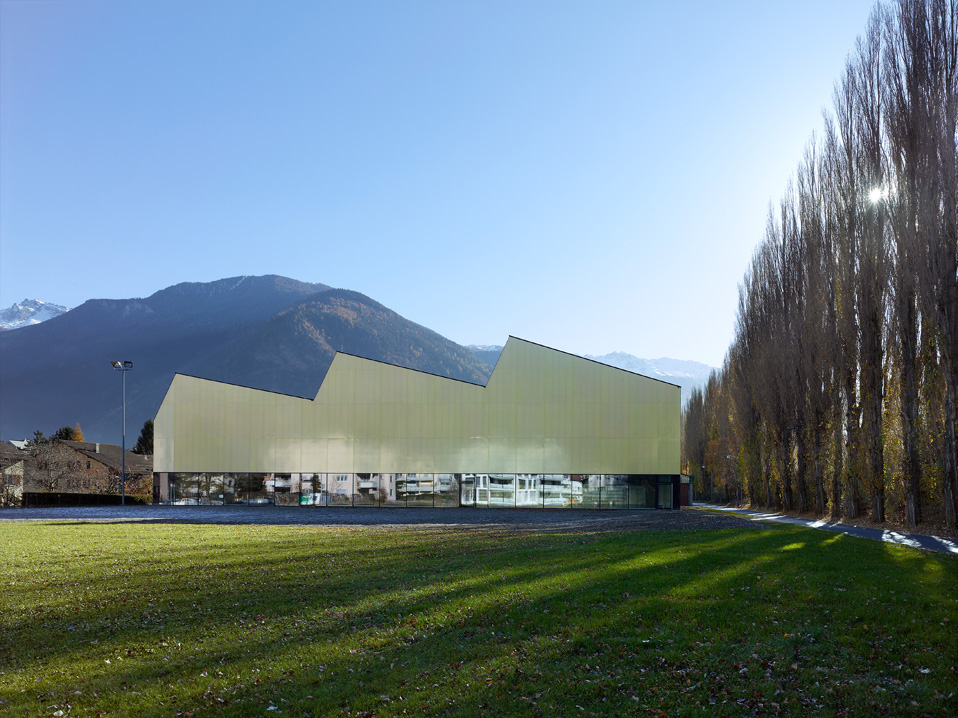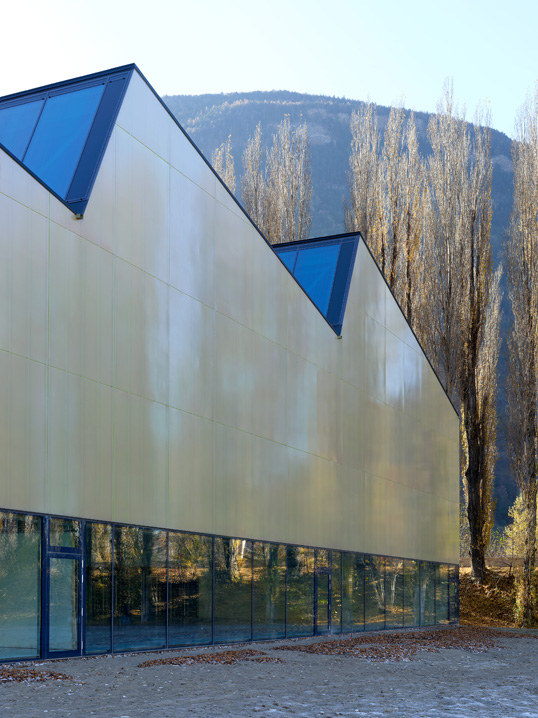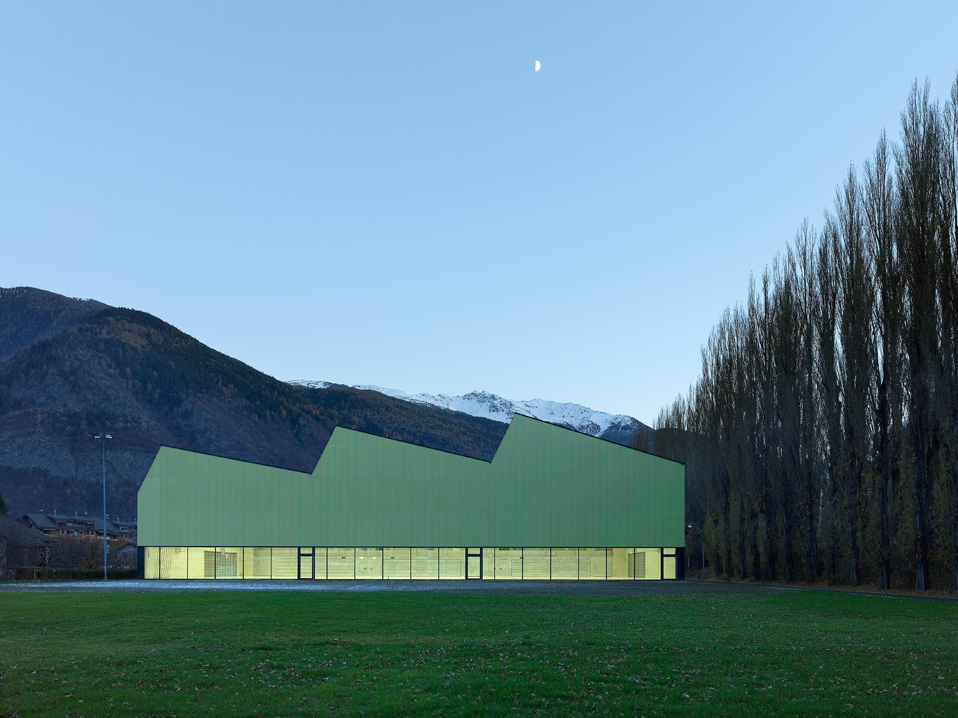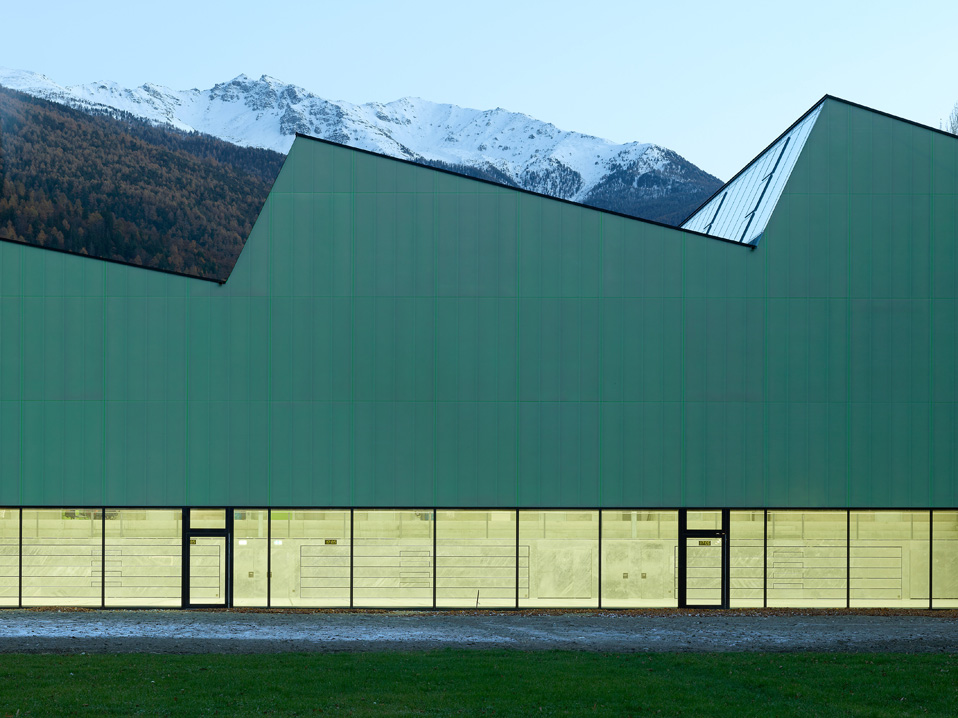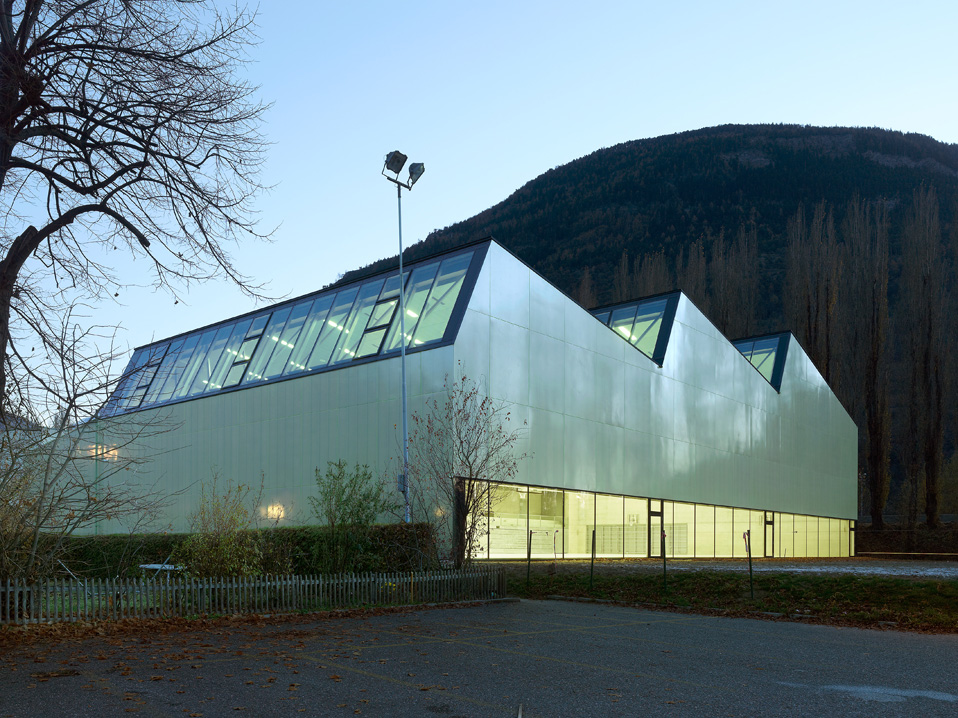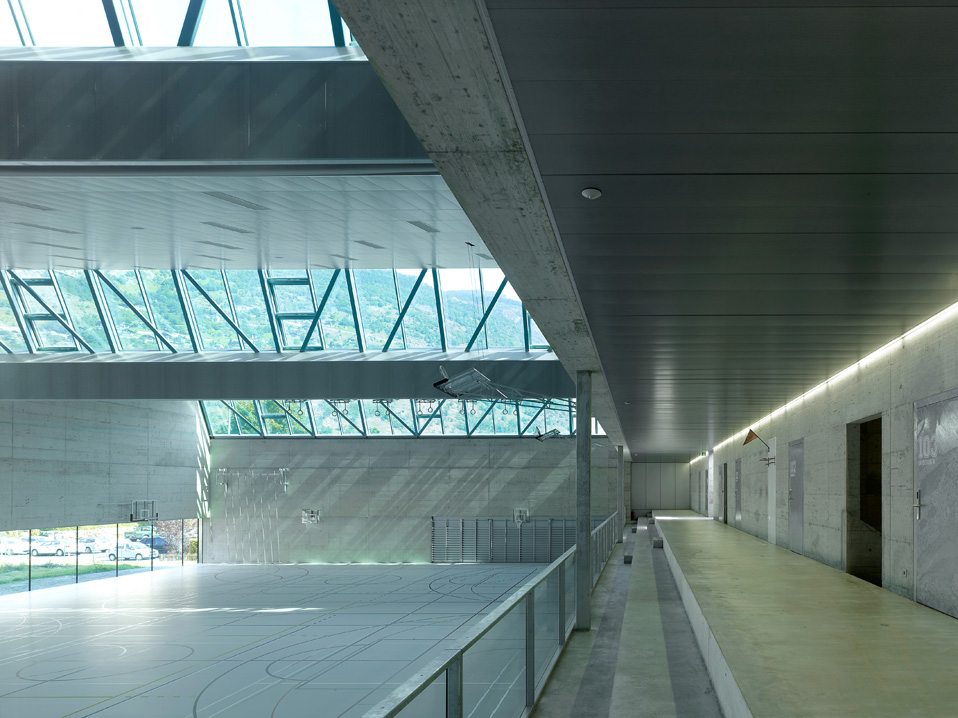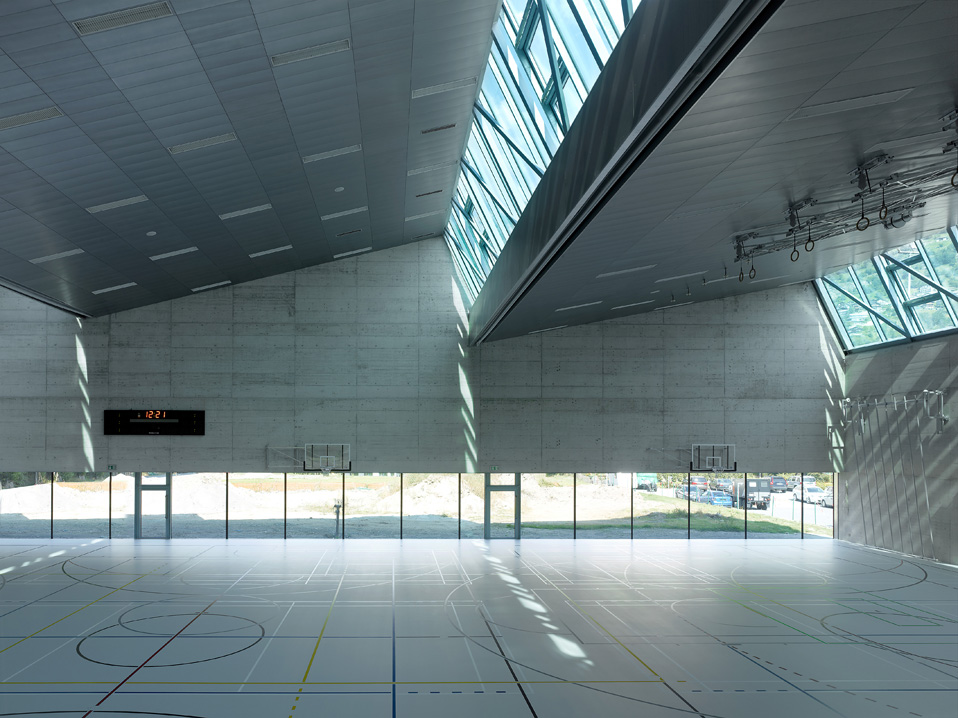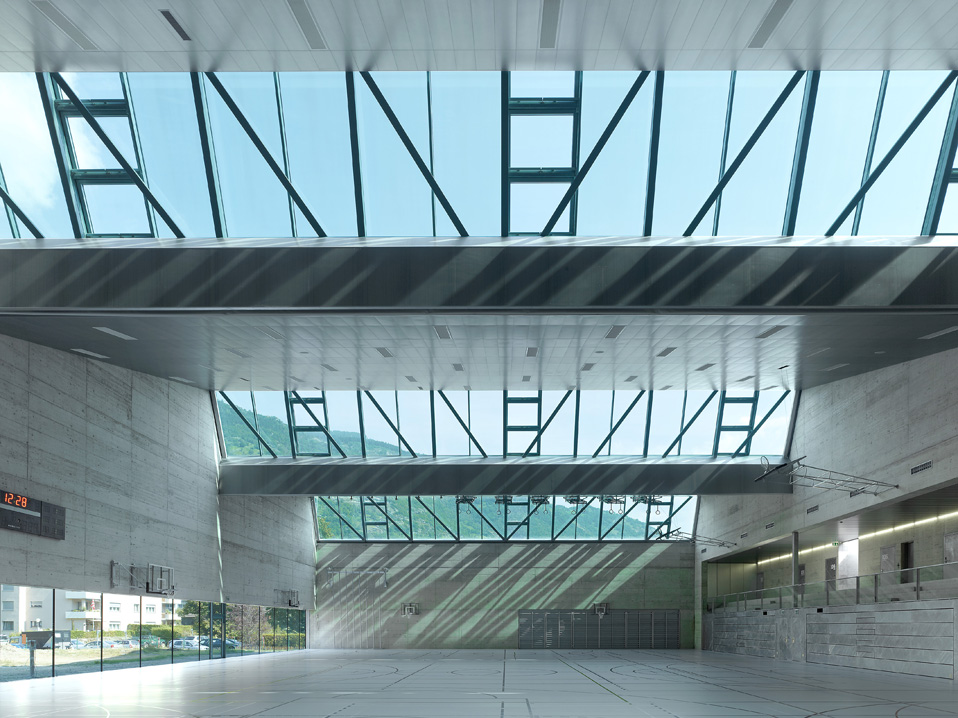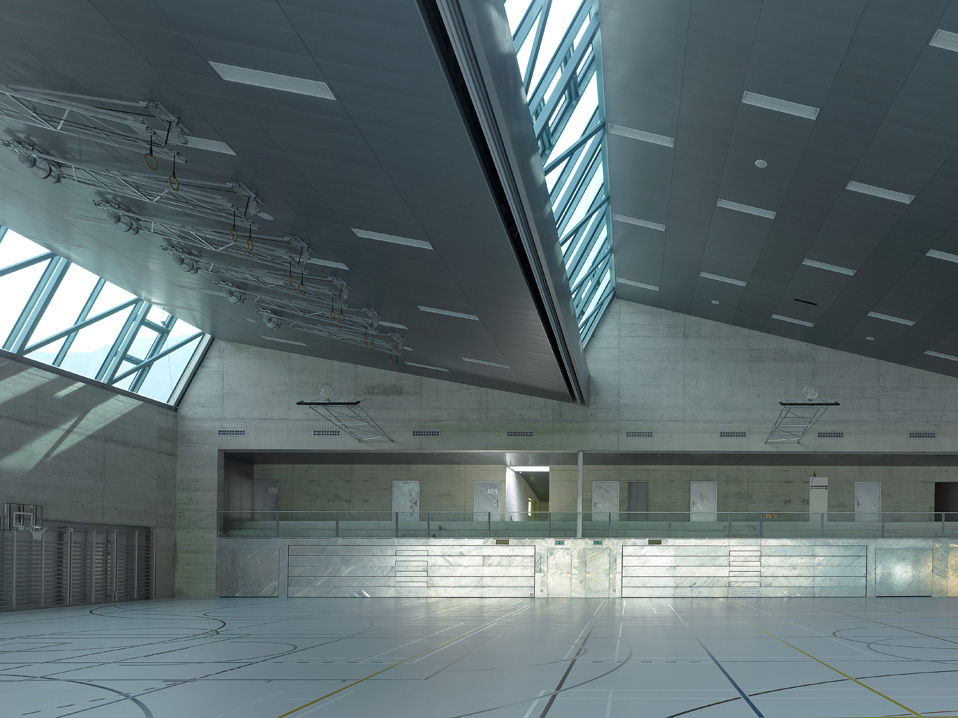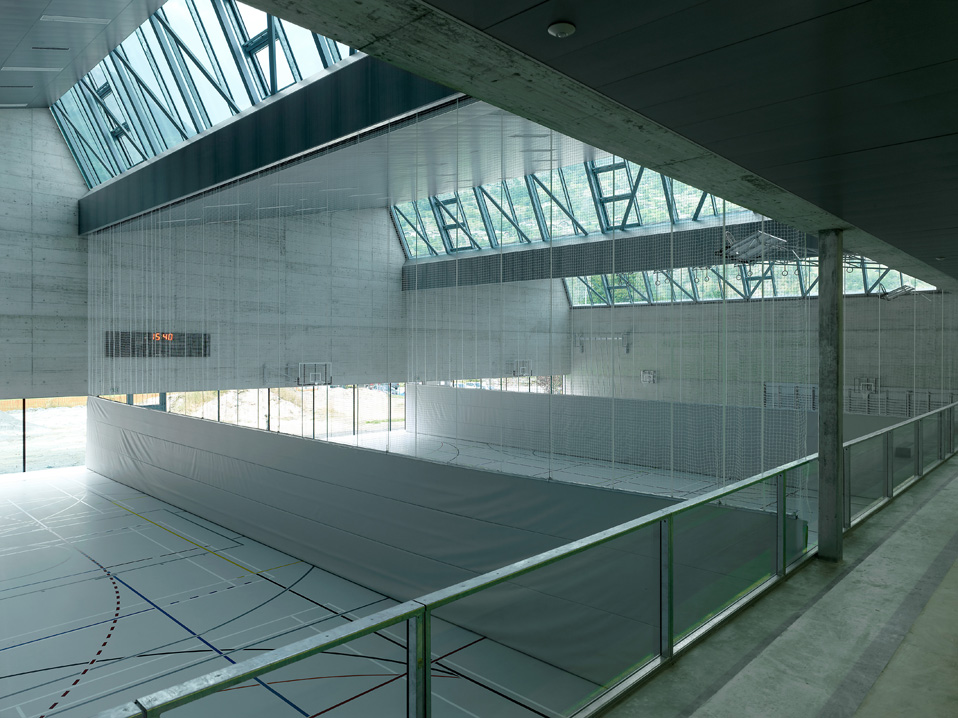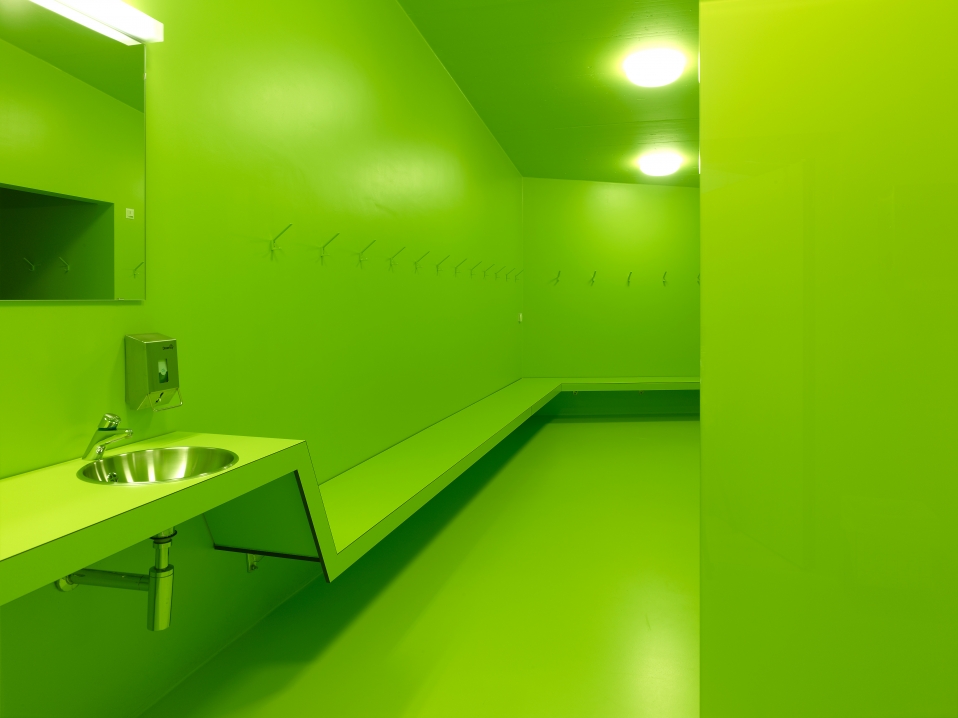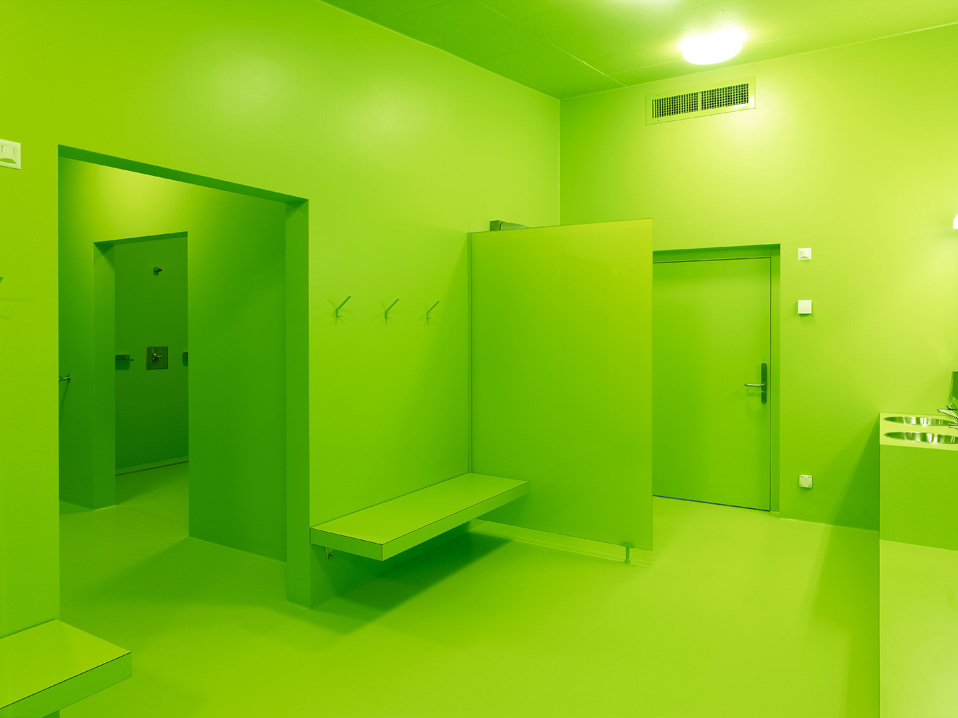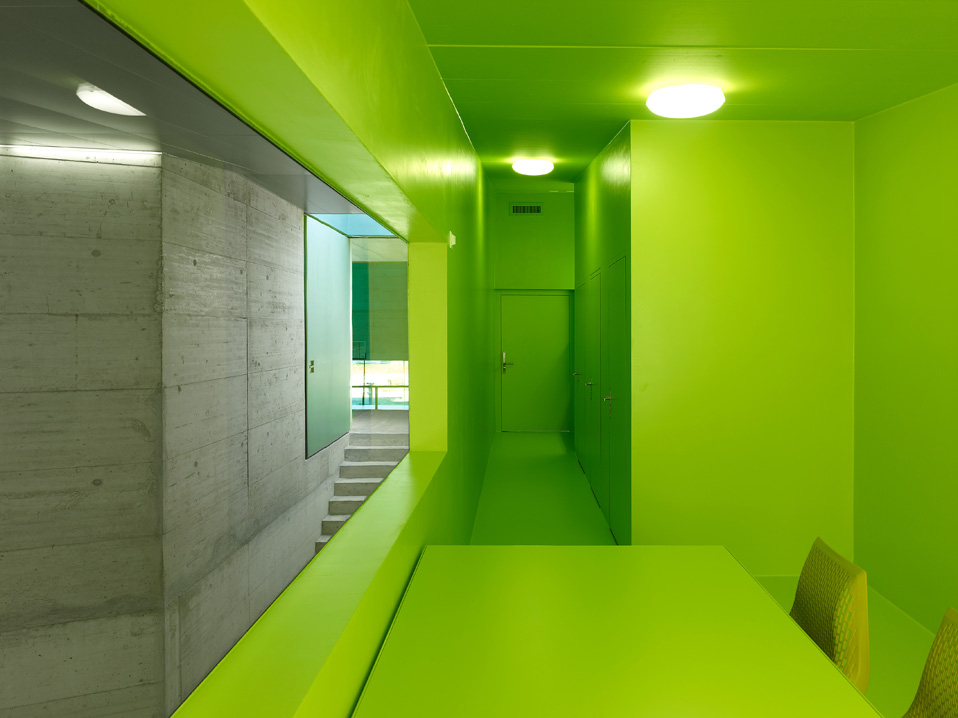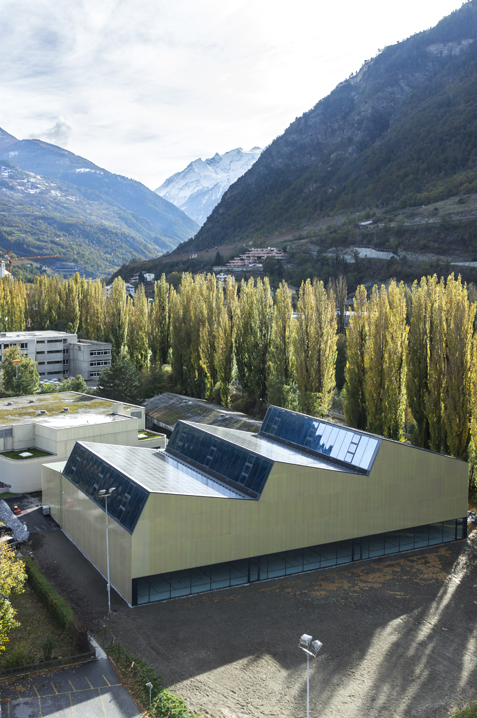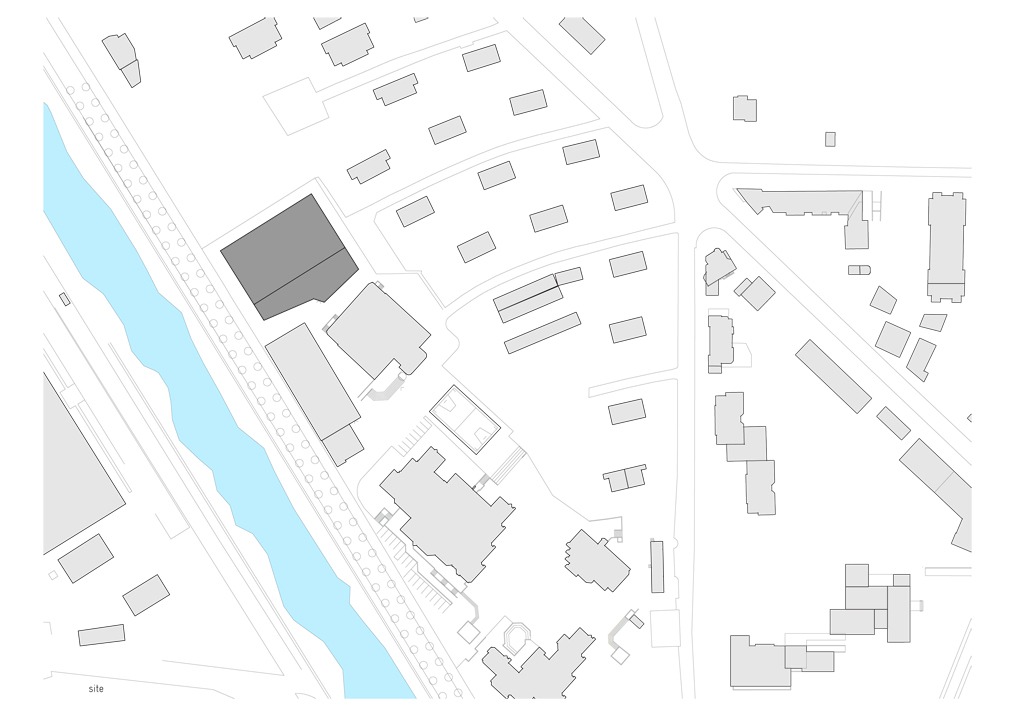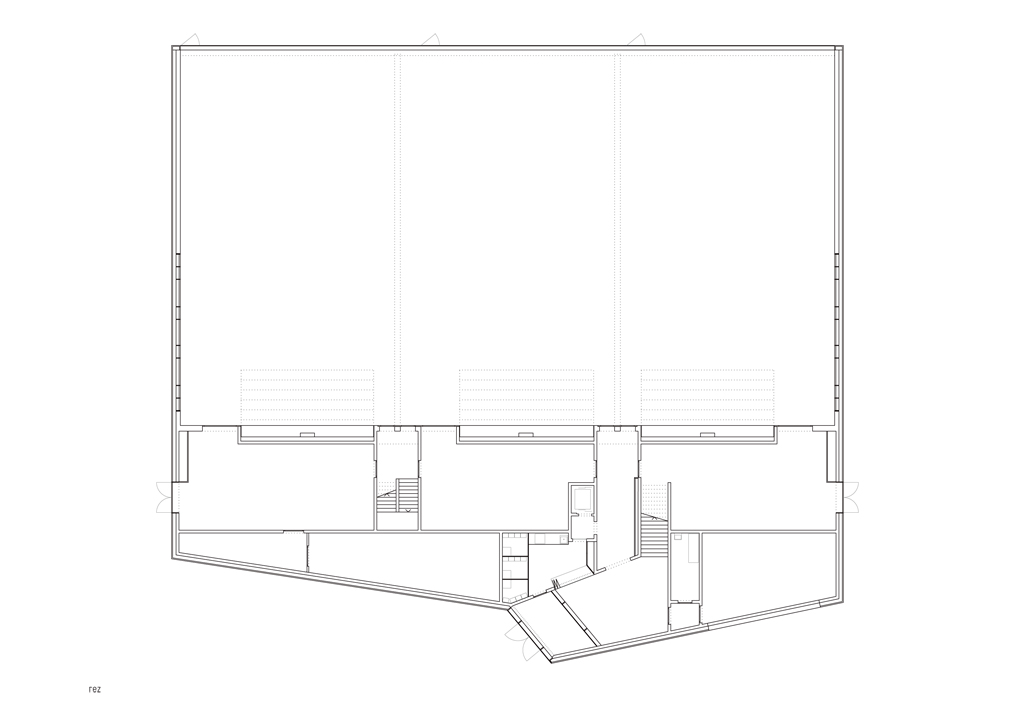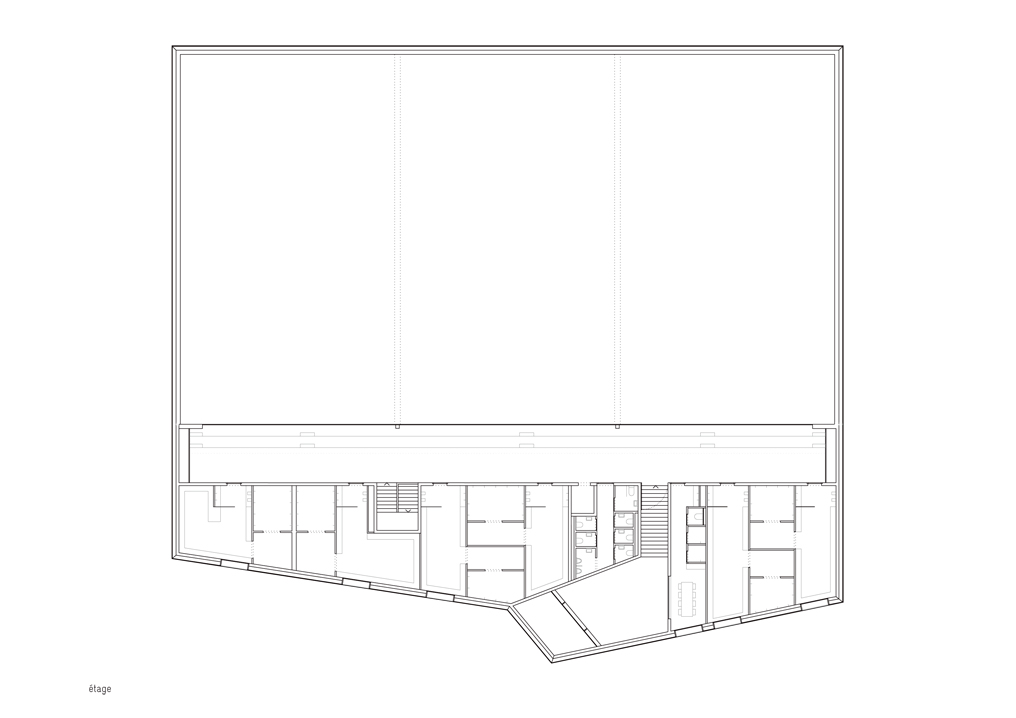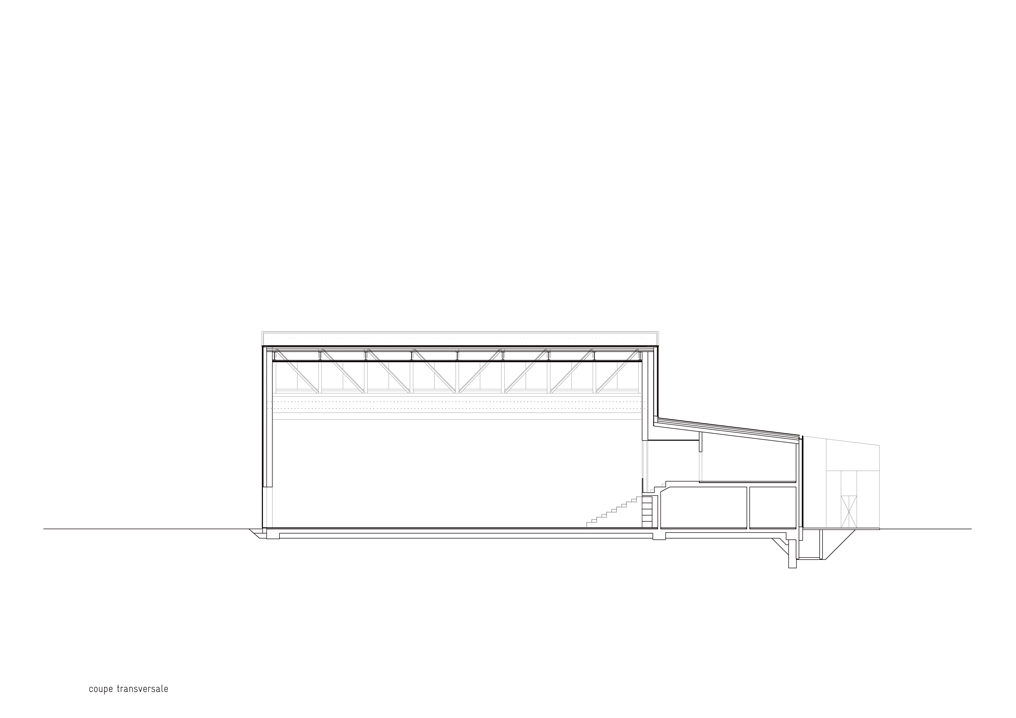 three-in-one sports center, visp


client :

berufschule visp

programme :

three-in-one sport center, cafeteria, tribune


dates :

competition 2004 1st place,

execution 2010-2012

volume sia 116 :
21'000 m3
collaboration :
françois meyer architecture, sion
project manager :
dreipunkt ag, brig
photgrapher :
thomas jantscher,
nicolas sedlatchek (aérienne)
civil engineer :
alp andenmatten lauber & partner ag, visp
hvac engineer :
tecnoservice engineering sa, martigny
electrical engineer :
demostene + partner ag, brig

award :

prix solaire 2013


the valais canton and the viège vocational college had a sports centre constructed at one end of the existing college complex.

the building is a single, compact structure consisting of the sports halls part, which is orthogonal, and the service part, which is lower and whose shape is adapted to the outline of the existing buildings. thus, the design adds a new dynamic to the dialogue between the building and its surroundings; empty spaces become paths, public areas, entrances. the building's footprint maximises the space available for outdoor sports fields.

the sports centre was designed mainly for use by the college, as 3 juxtaposed but independent halls. each one has its own changing rooms, spectator gallery, and entrance. the saw-tooth roof emphasises this feature of the building, delimiting the space occupied by each hall. in addition, the north-easterly orientation of the roof glazing means that the halls benefit from optimum natural lighting for playing sport.

the service functions are organised on two levels: the plant is on the same level as the sports fields and the changing rooms are on the floor above. the compact dimensions, efficient thermal envelope and controlled ventilation have enabled it to meet the swiss minergie standard for low-energy-consumption buildings. the 1200m2 roof is completely covered with photovoltaic solar collectors, giving 145kW installed power.



three-in-one sports center, visp