savioz fabrizzi architectes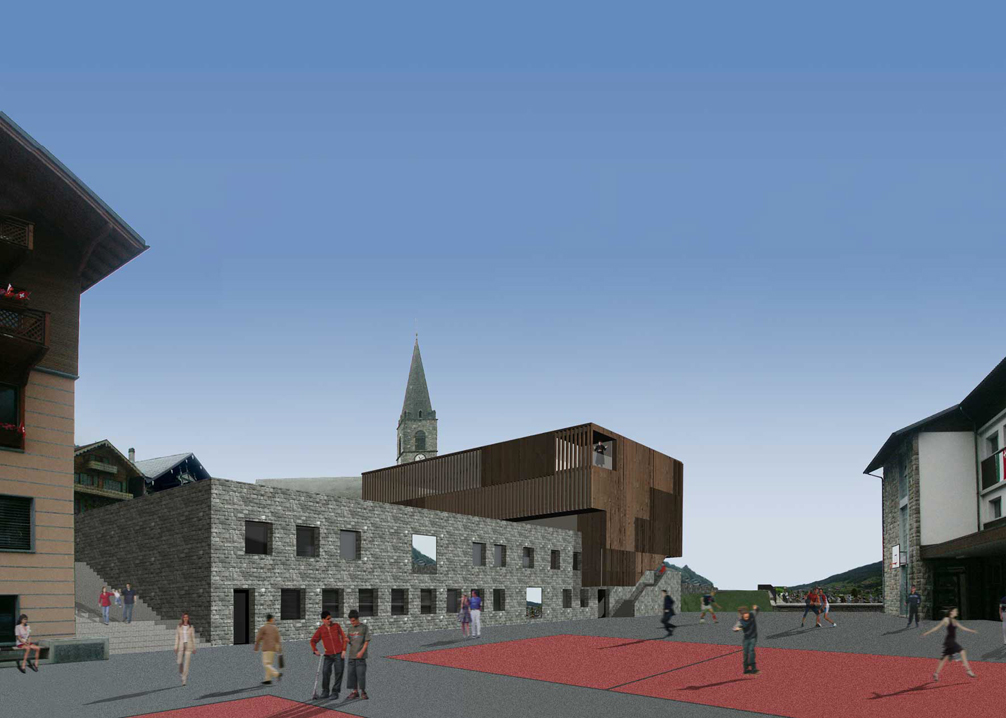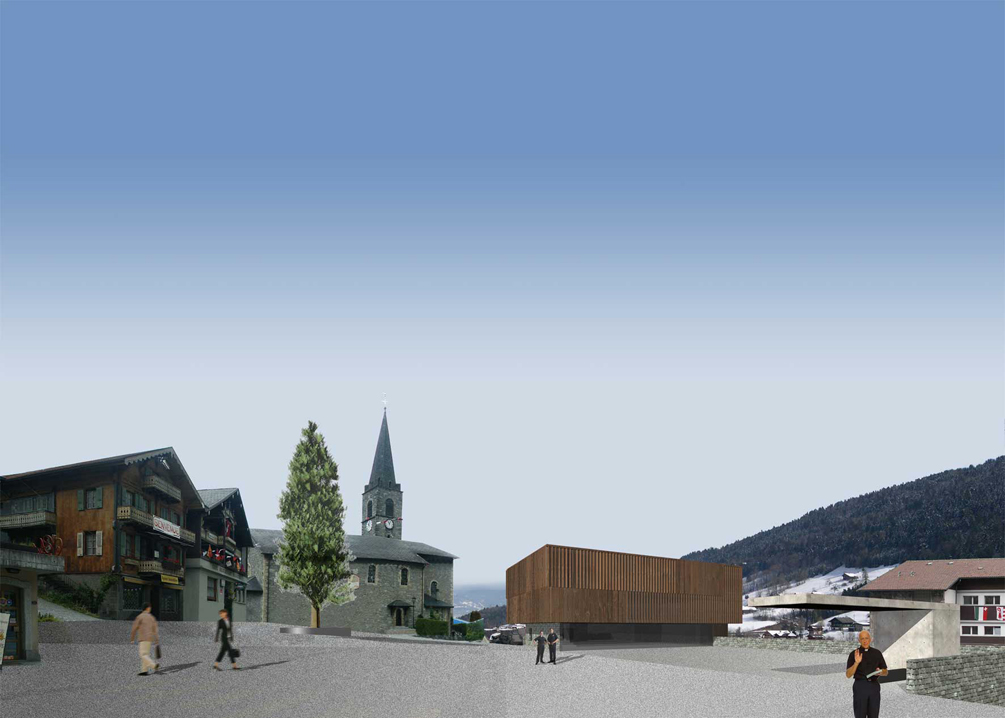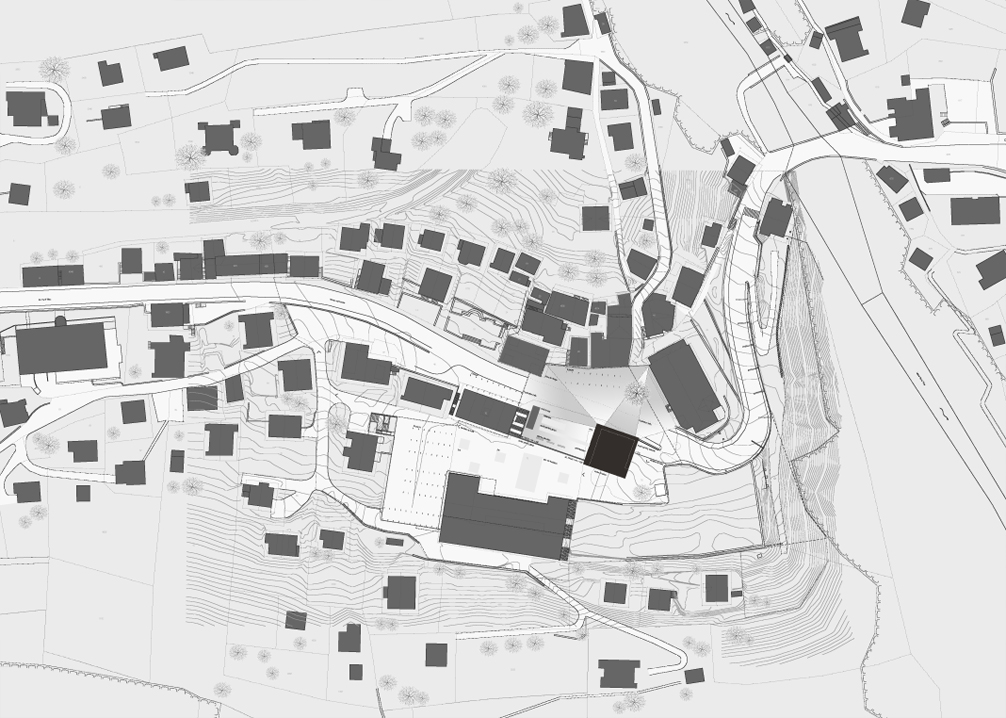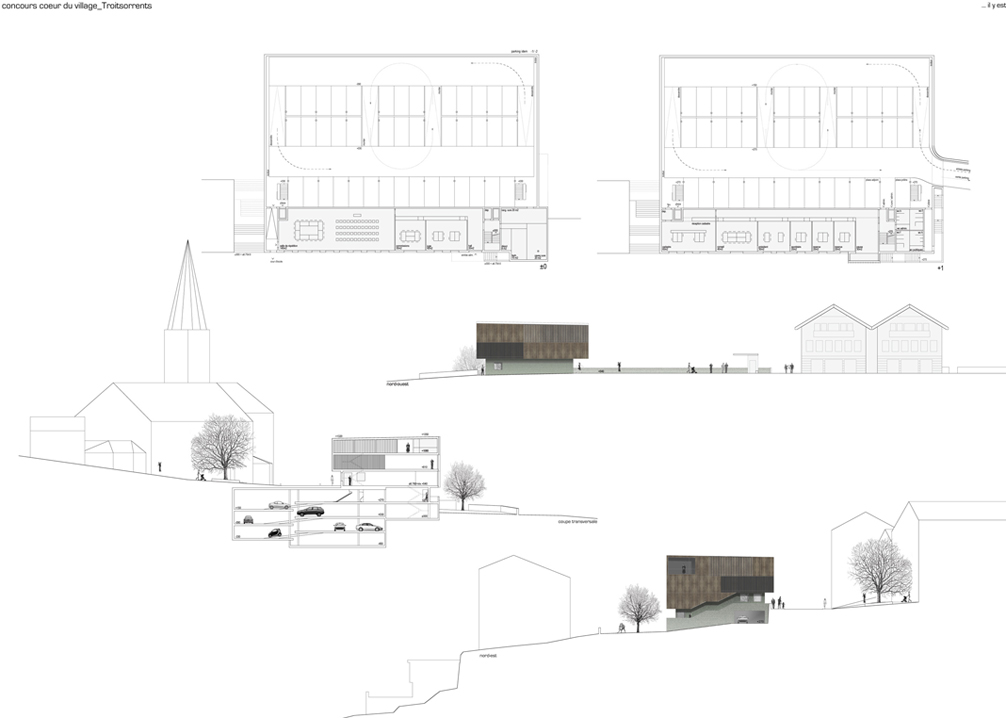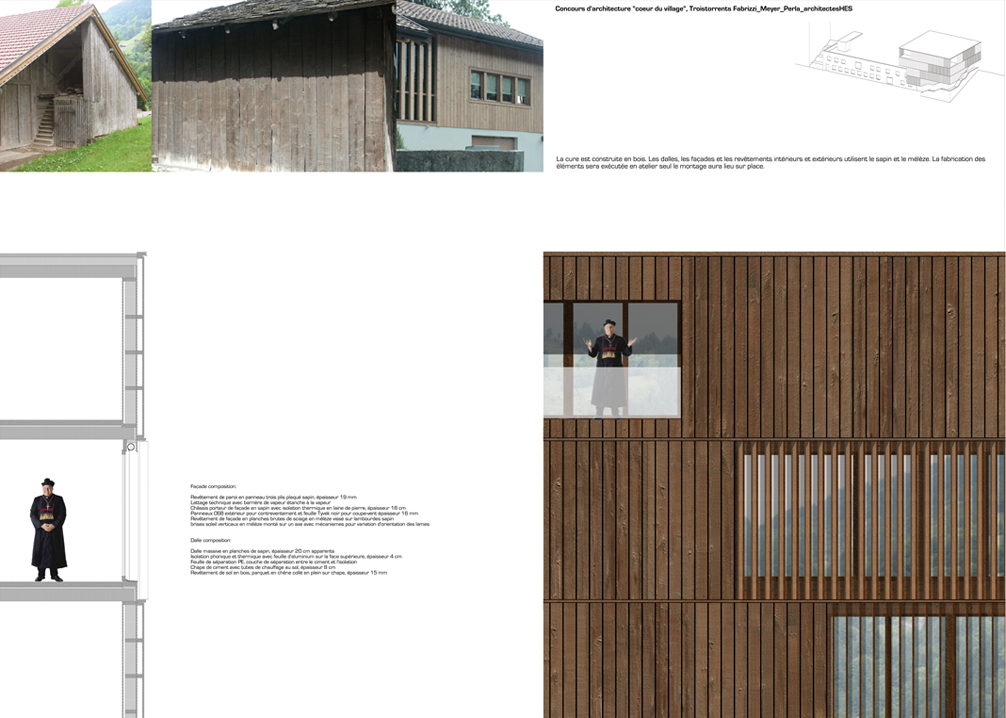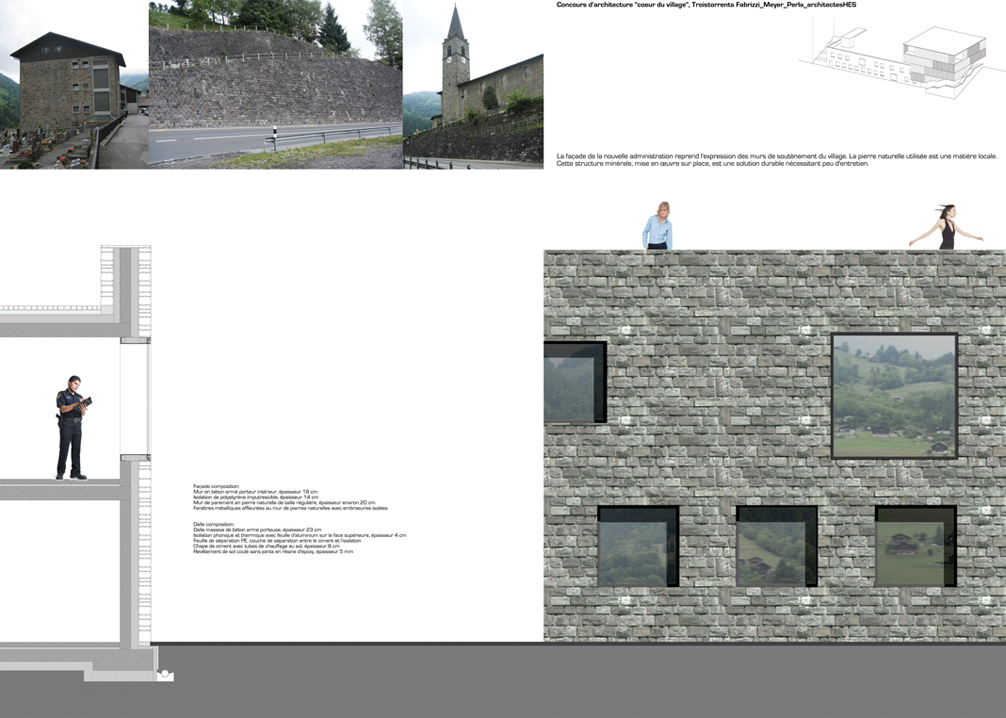 town square, troistorrents, competition, 2nd price

client :

municipality of troistorrents

programme :

municipality administration, vicarage, underground car park, town square

dates :

competition april 2005

volume sia 116 :

16'500 m3

collaboration :

christine perla architecte

françois meyer architecture, sion

the new, compact building clearly marks the entrance to the village, with the spaces arranged around it. the local government offices, the presbytery for the nearby church and the car park below the village square form a tight-knit entity. the new building is placed on a plinth that fits into the topography while solving the problems of the steep incline of the site. the main square is spatially unified by means of various sloping levels across which traffic flow is restricted. the esplanade defined by the plinth gives a new dimension to the village square, lined by the peripheral buildings – the church, the presbytery, the café, the bank and the school below. the plinth itself redefines the playground of the school, which opens over the rhone valley floor. the layout of the building is in two separate parts, the local government offices housed in the plinth and the presbytery on the upper storey. the entrances to the different parts are all on the level of the village square.



town square, troistorrents, competition, 2nd price