savioz fabrizzi architectes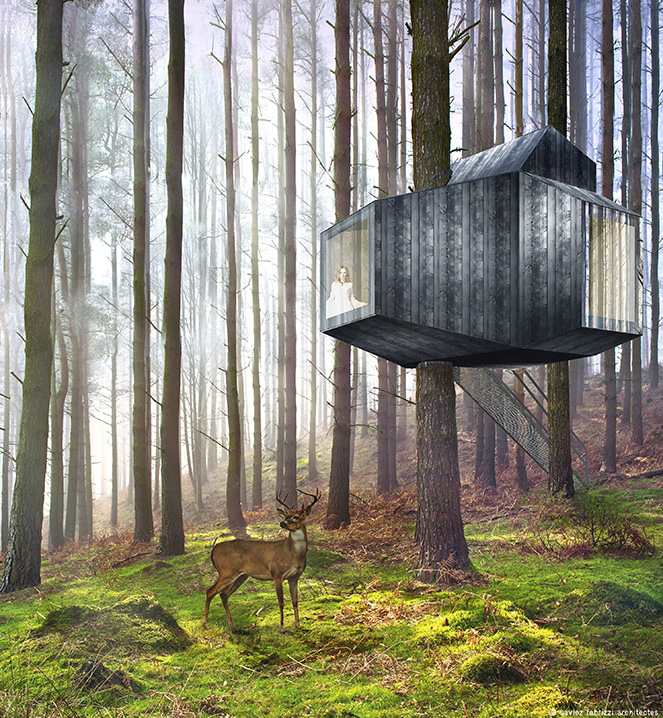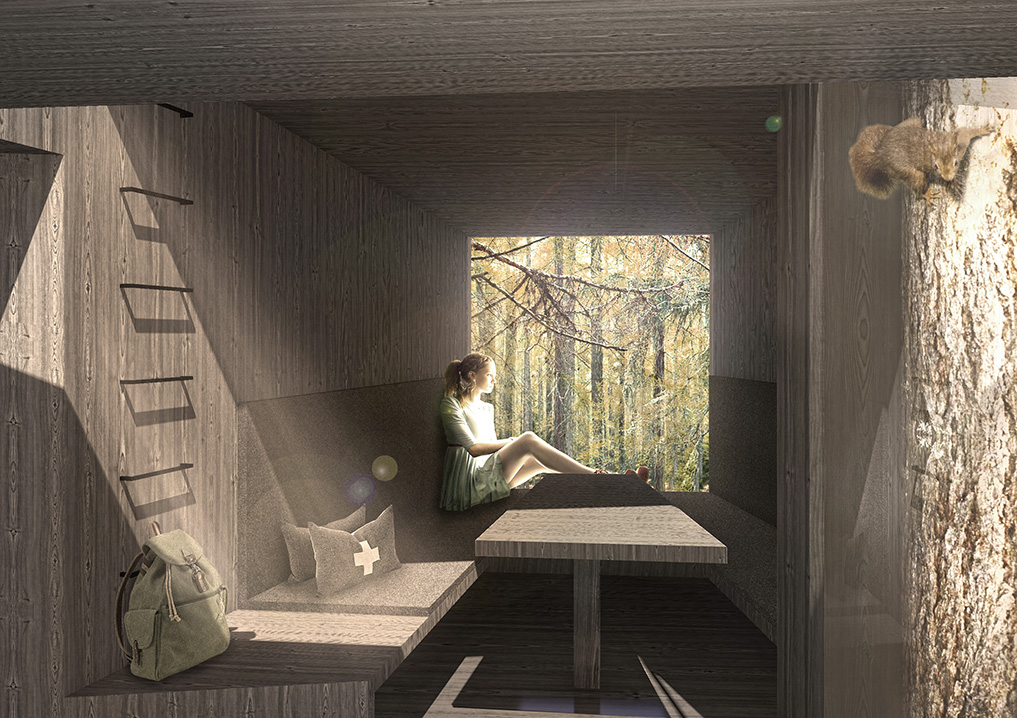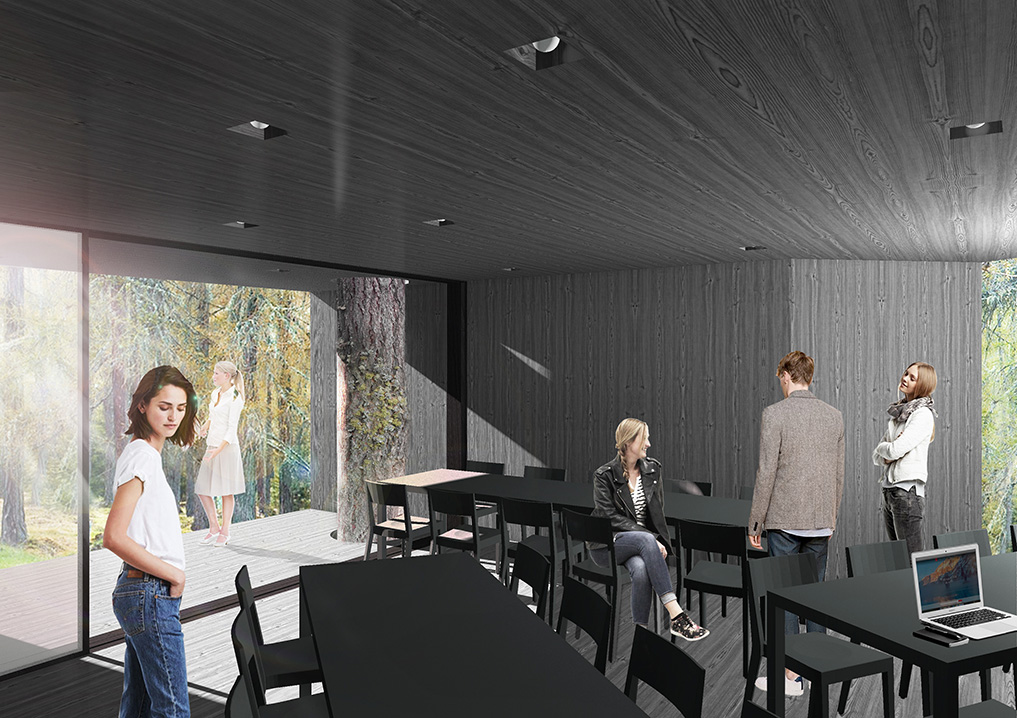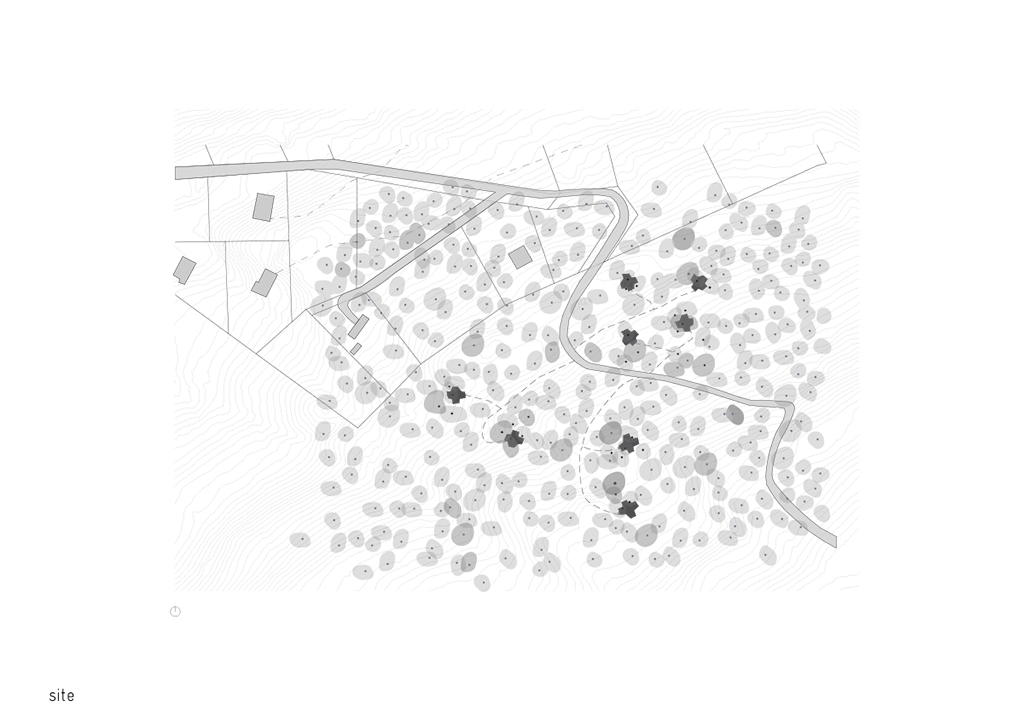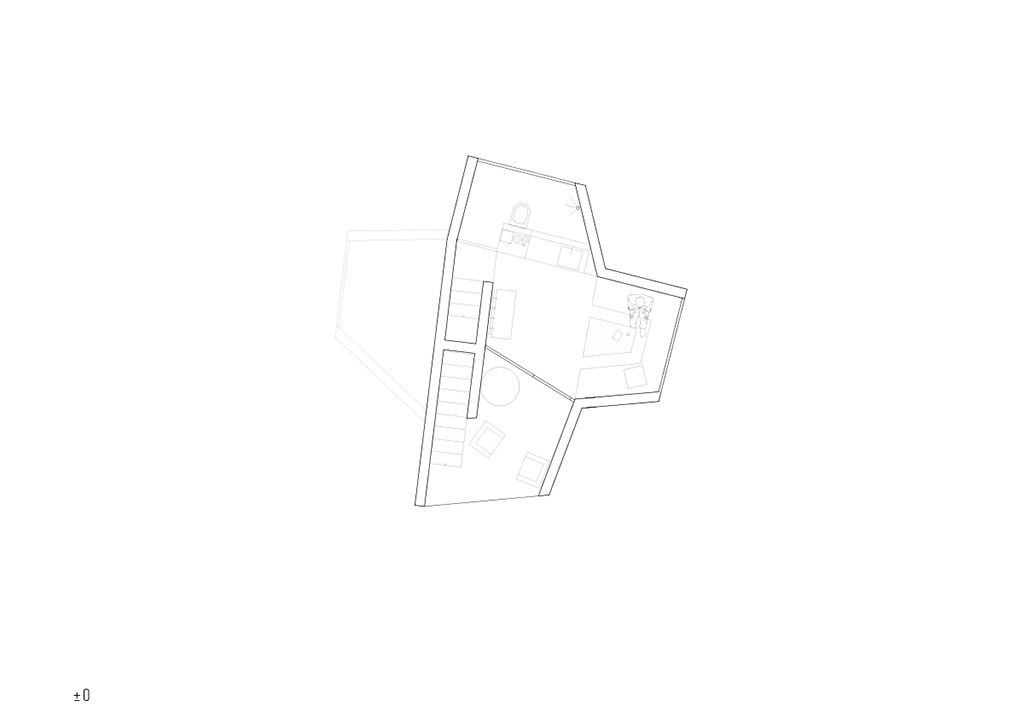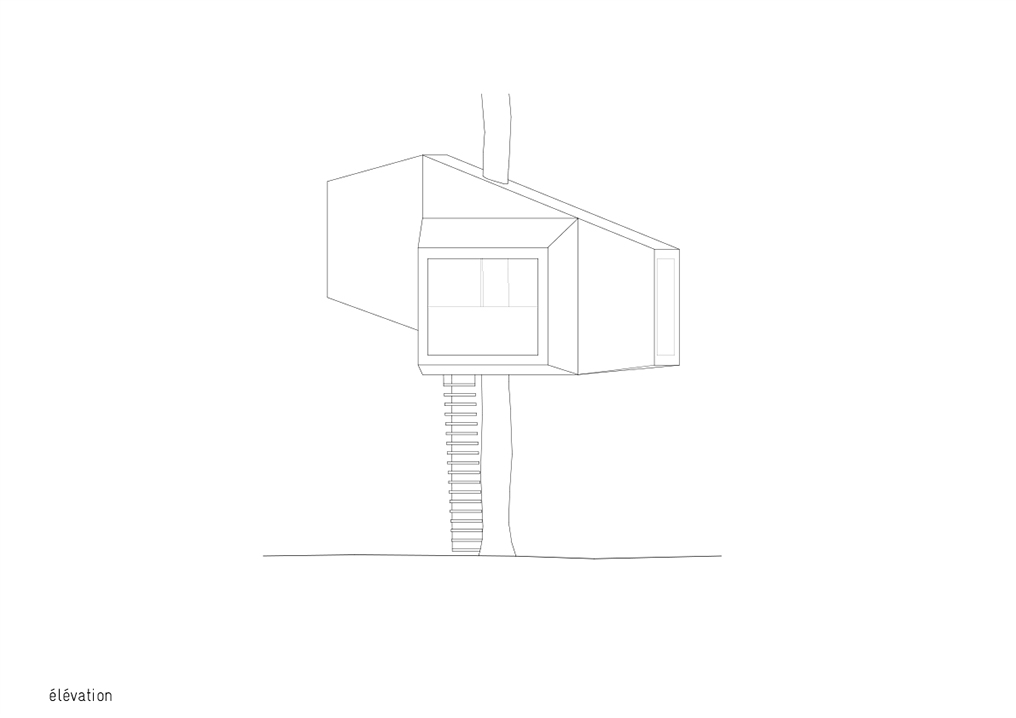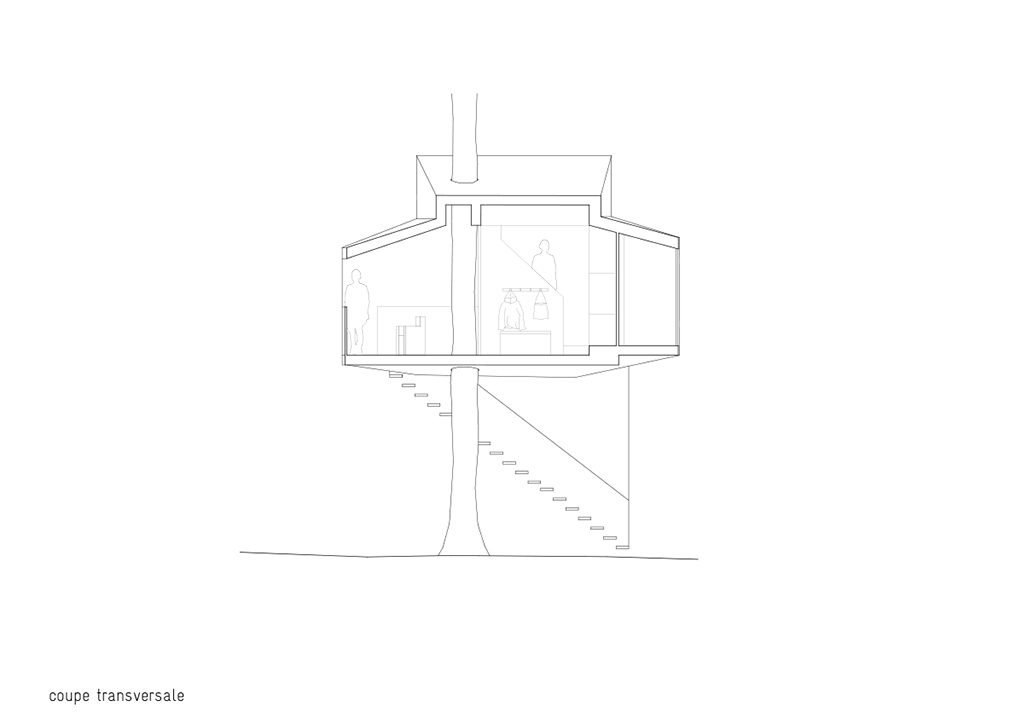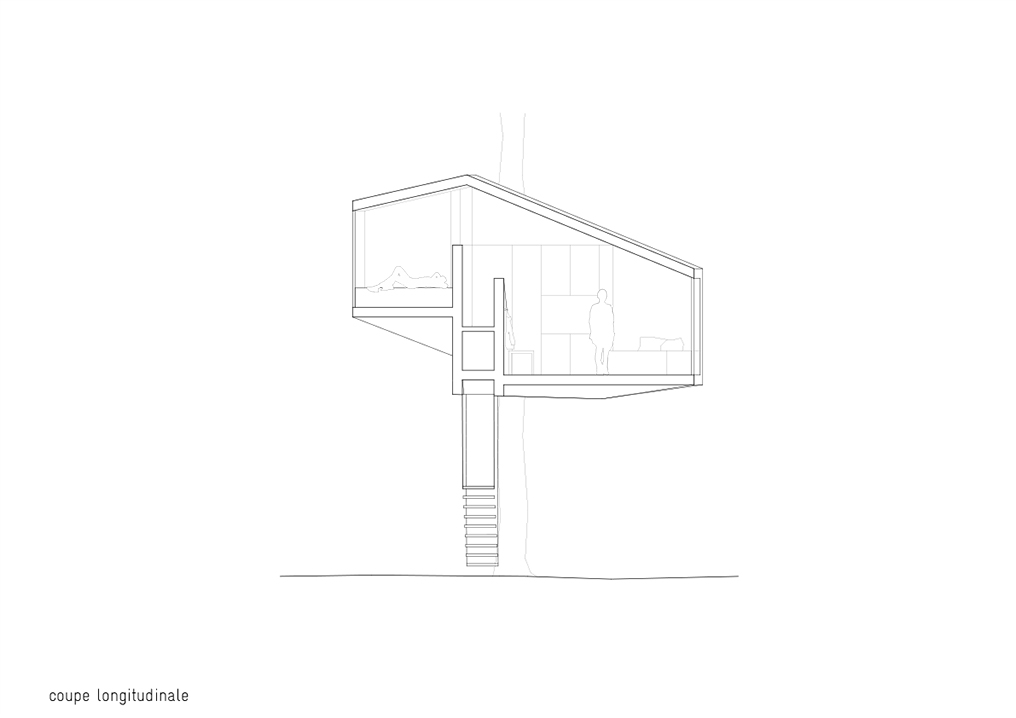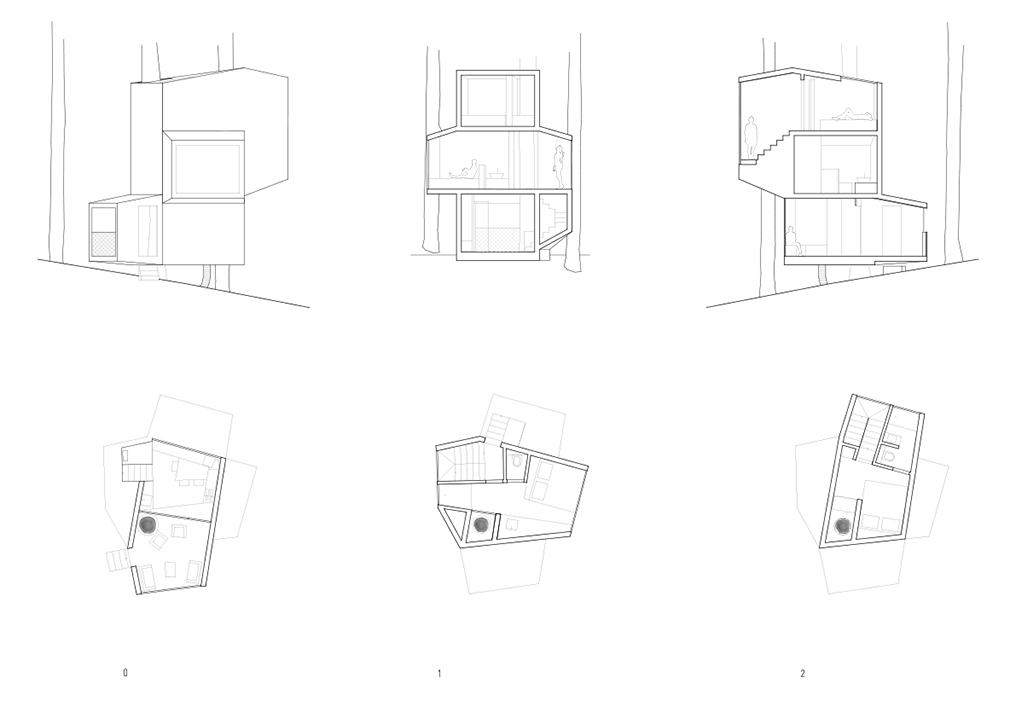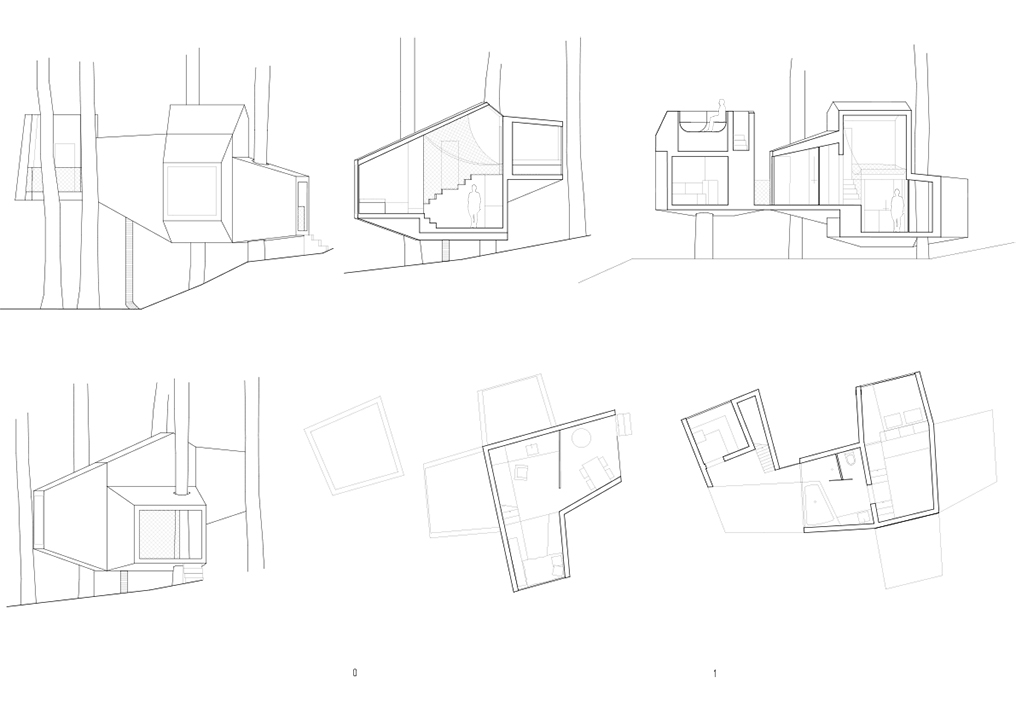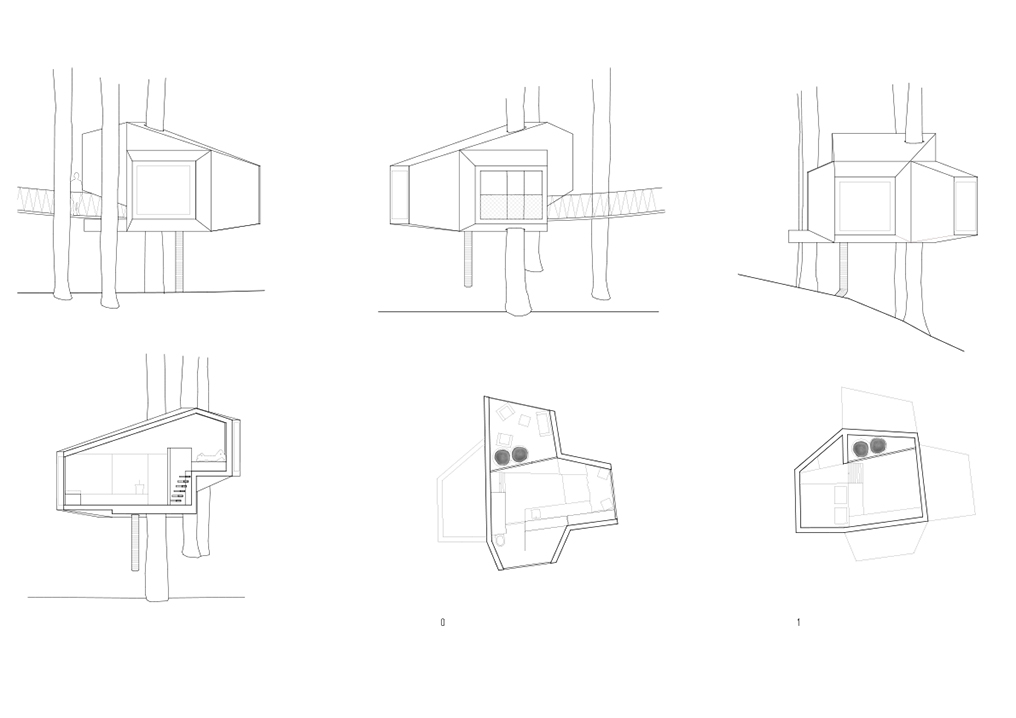 treehouses, nestwood, nax

project owner:

nestwood

collaborators:

barbora pisanova, manon jauzac, helena barras

civil engineering:

creation-holz

heating/ventilation engineering:

acrowatt

programme: 


8 tree houses (living room with kitchenette, bathroom, mezzanine with bed, terrace) 20-40m2 per tree house. Reception lodge (reception, office, laundry room, utility room) 30m2.

dates:

project 2017-2018

sia volume 116:

approx. 600 m3




eight tree houses will provide guests with original accommodation in the heart of the larch forest overlooking nax.

all the tree houses are attached to a tree trunk; they benefit from generous window openings onto the forest. despite having a limited surface area, they all offer good levels of comfort with a terrace, sanitation, living room and sleeping space. the most luxurious versions also feature a sauna and a jacuzzi on the roof.

The huts are entirely built of wood, their burnt wood exterior shell helping to integrate them discreetly into the forest.

a cabin at the site entrance will be converted to accommodate the reception and maintenance area.









treehouses, nestwood, nax