savioz fabrizzi architectes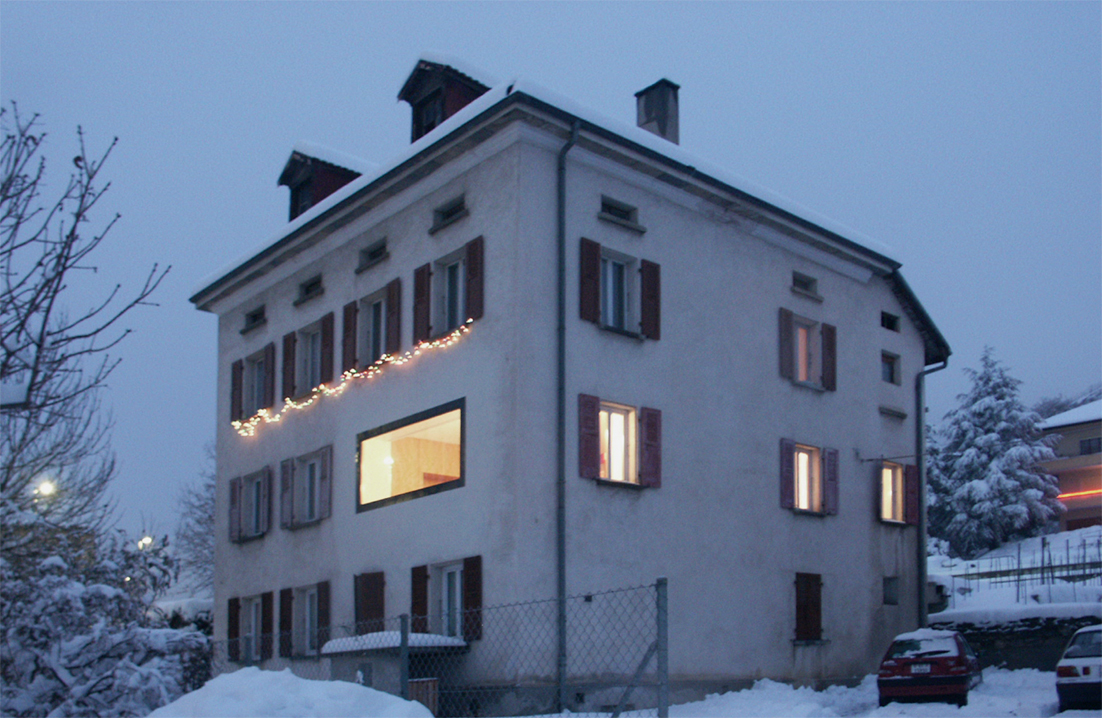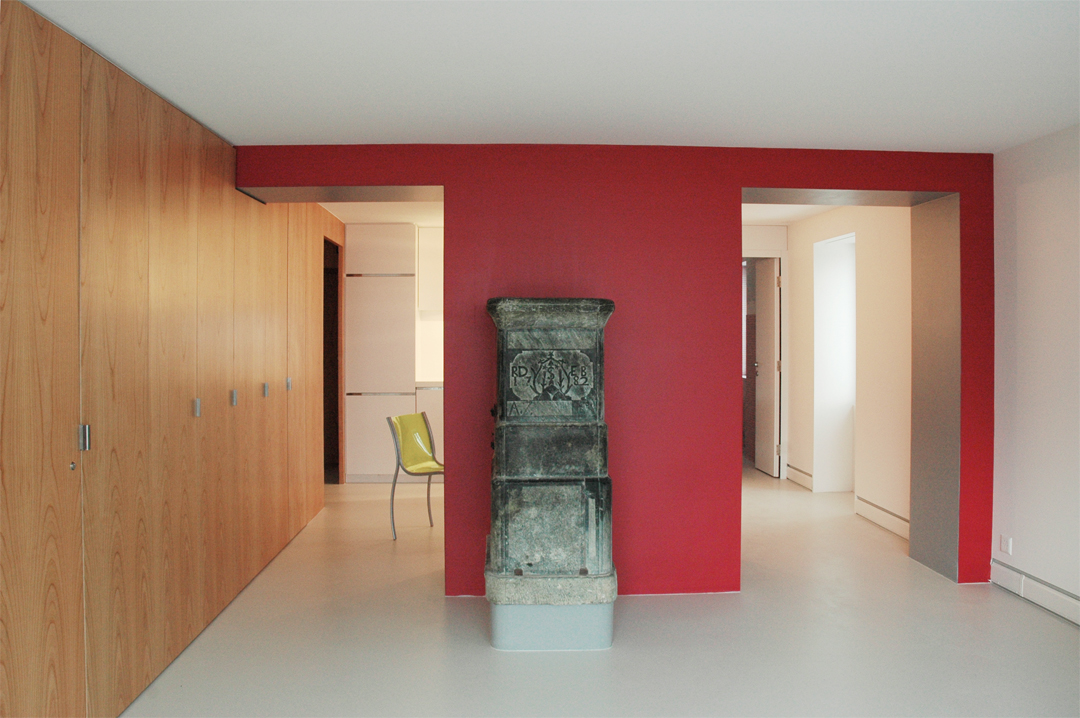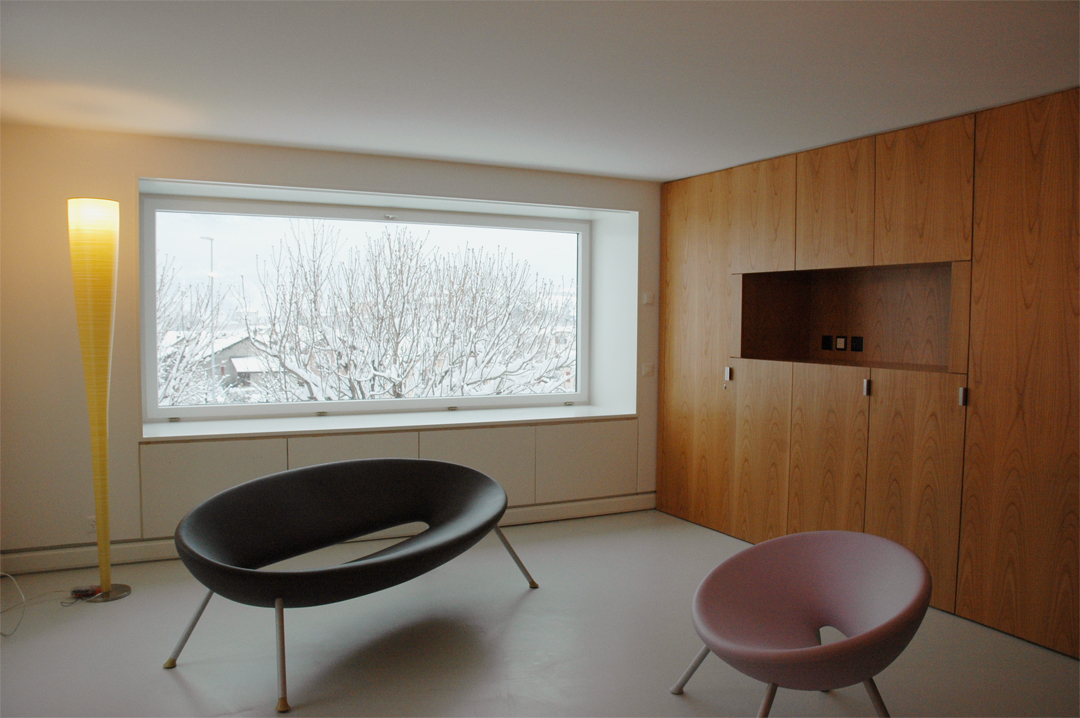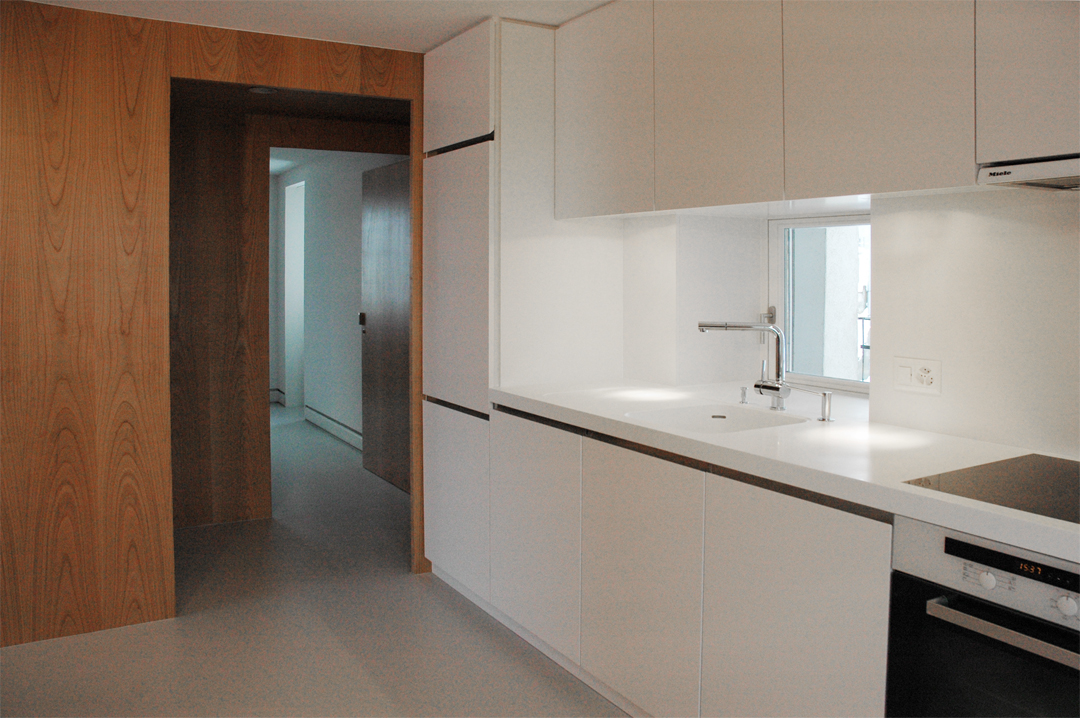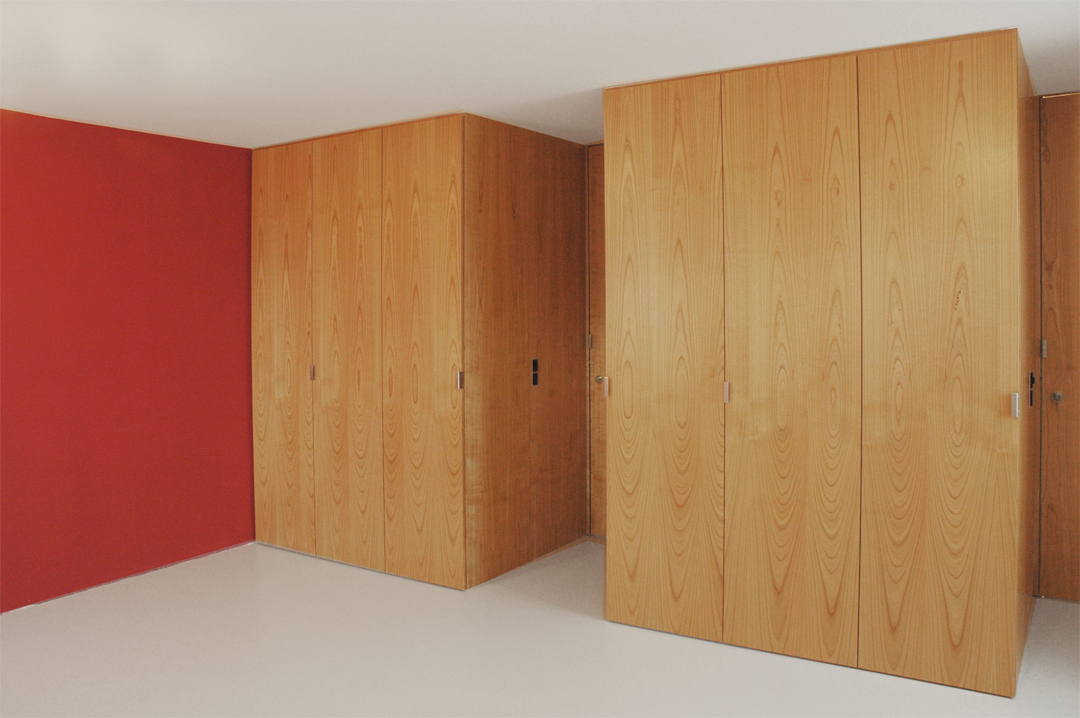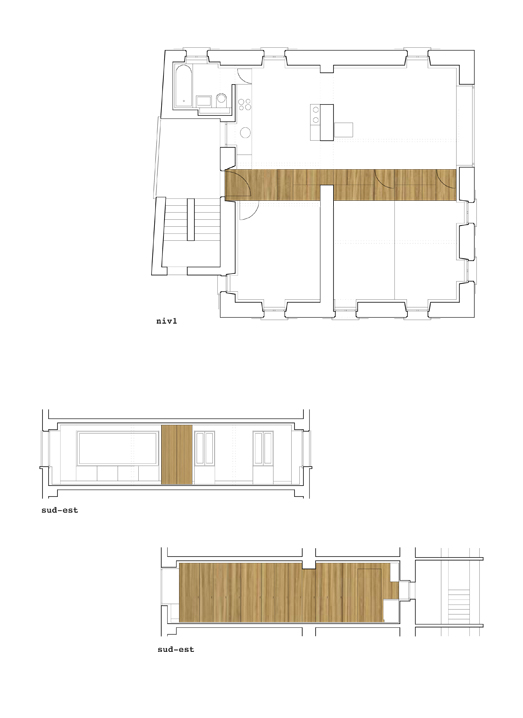 emery apartment, sierre, conversion
client :
stéphanie and stève emery
programme :
living room, kitchen, 3 bedrooms, bathroom
dates :
project and completion 2004
volume sia 116 :
300 m3
collaboration :
françois meyer architecture, sion
the conversion concerns an apartment dating from the late 19th century, divided into several small spaces.
the objective was to optimise an area of 80m2, creating a 4-room apartment with three separate, self-contained bedrooms, emphasising space and natural light, while optimising functionality.
the arrangement of the spaces is characterised by a long, central double-sided storage unit separating the daytime space from the night time space, and the use of the existing central wall to separate the parental bedroom from the children's bedrooms and the kitchen area from the living room. the central storage unit keeps the façade walls free of any furniture, manages movement around the apartment (entrance, bedrooms) and reduces circulation areas to a minimum. this cross-shaped division is emphasised by the use of materials and colour: cherry wood for the storage unit, colour for the central wall and a smooth, white surface for the façade walls at the periphery. the dining room and living room now form a continuous whole, which enjoys an abundance of natural light from the new window in the south façade, via new openings in the central load-bearing wall. both the kitchen and the bathroom have been completely refurbished.
Energy efficiency has been improved by implementing an internal insulation envelope, passive energy is added by the creation of an opening to the south, and electric skirting heaters at the bottom of the façade walls, supplementing the existing soapstone stove, provide an additional source of heat.
emery apartment, sierre, conversion