savioz fabrizzi architectes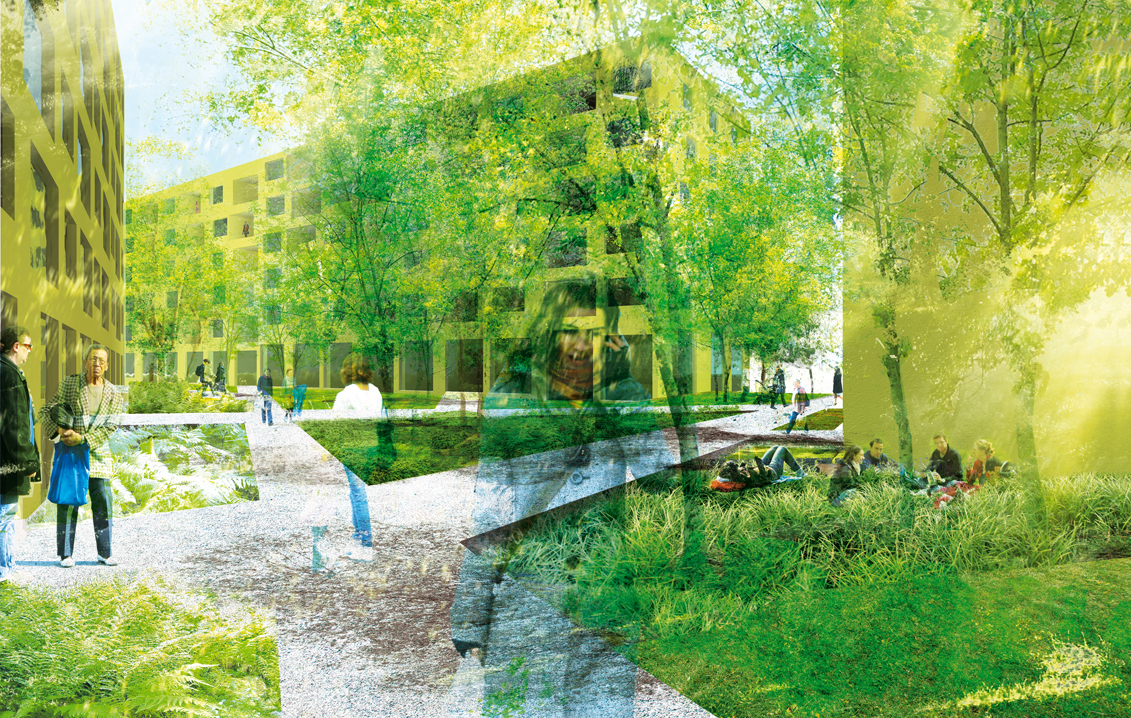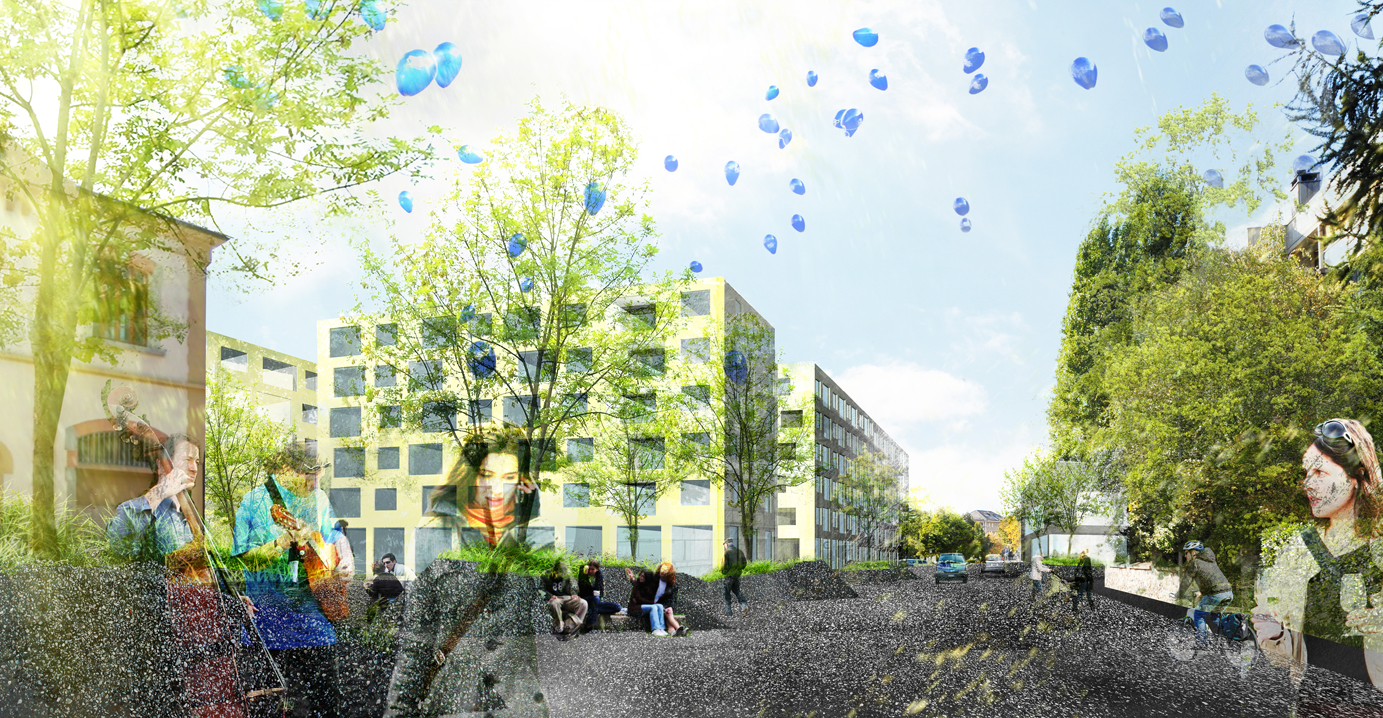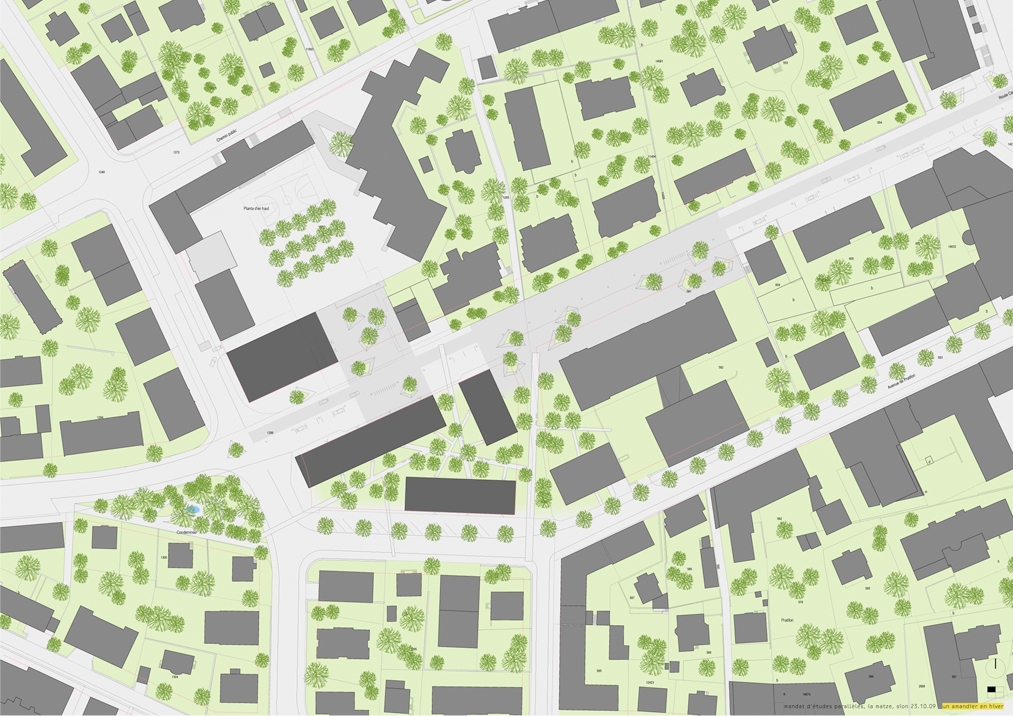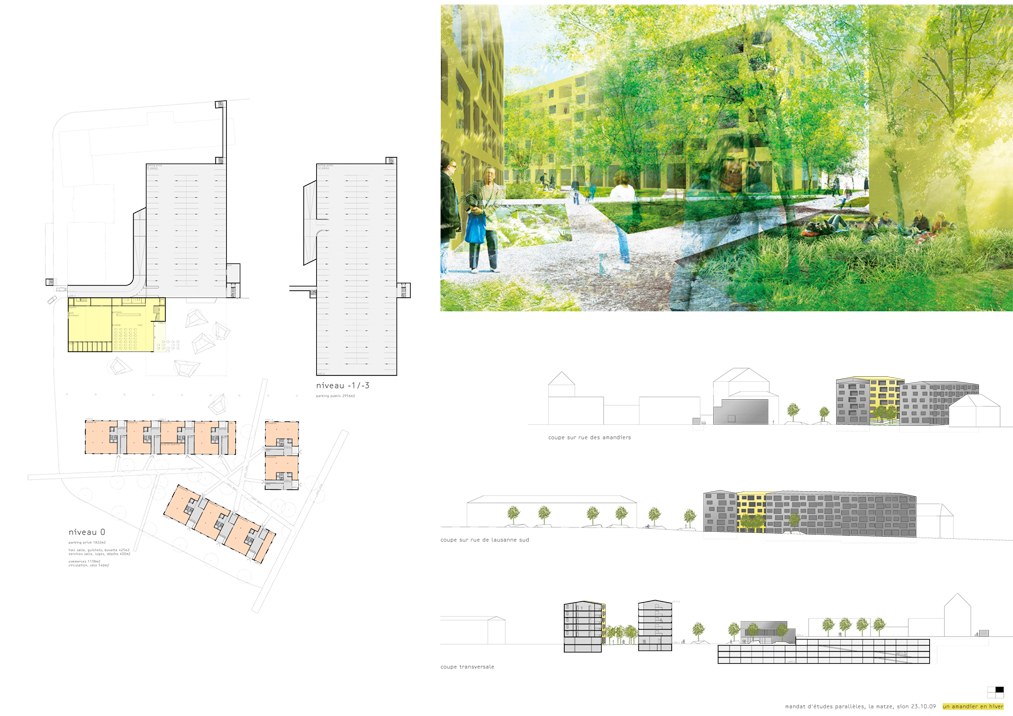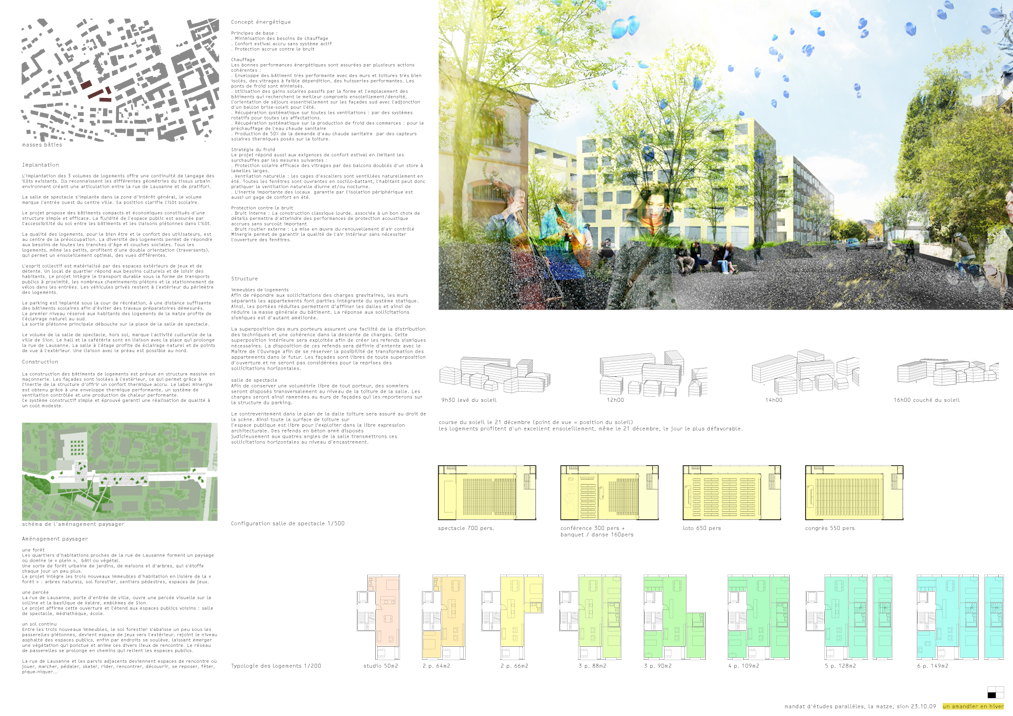 la matze apartments, sion, competition

client :

ubs immobilier

programme :

95 apartments, studios

dates :

competition octobrer 2009

sia 116 volume :

76'170 m3

civil engineer :

alpatec sa, martigny

hvac engineer :

énerconseil, sion

landscape engineer :

paysagestion, lausanne




the siting of the 3 apartment buildings offers a continuity of style with the existing developed areas. they acknowledge the differing geometries of the surrounding urban fabric, creating a pivot point between the rue de lausanne and the avenue de pratifori. the theatre is sited in the general interest zone and marks the western entry point to the town centre. its position clearly delineates the area of school buildings. the project provides compact and economical buildings with a simple, efficient structure. the fluidity of the public space is ensured by allowing access to the ground between the buildings and by the pedestrian links within the developed area.

the quality of the apartments is a fundamental priority, as it contributes to the well-being and comfort of their users, and their diversity enables them to meet the needs of all age-groups and sectors of society. all the apartments, even the small ones, have a dual aspect (opposed), ensuring optimum sunlight and different views. outdoor areas for games and relaxation enable community spirit to flourish. a community building meets residents' cultural and recreational needs.

the project incorporates sustainable transport in the form of nearby public transport, the various pedestrian routes, and parking places for bicycles in the entrance areas. private vehicles remain outside the perimeter of the buildings. the car park is situated below the schoolyard, sufficiently far from the school buildings to avoid requiring disproportionate amounts of preliminary work. the first level is reserved for residents of the la matze apartments and enjoys natural light to the south. the main pedestrian exit leads to the square containing the theatre.

the theatre building, which is above ground level, marks the cultural life of the town. the entrance area and cafeteria are adjacent to the square which is an extension of the rue de lausanne. the auditorium on the floor above has natural light and views to the exterior. a link with the courtyard to the north is possible.
la matze apartments, sion, competition