savioz fabrizzi architectes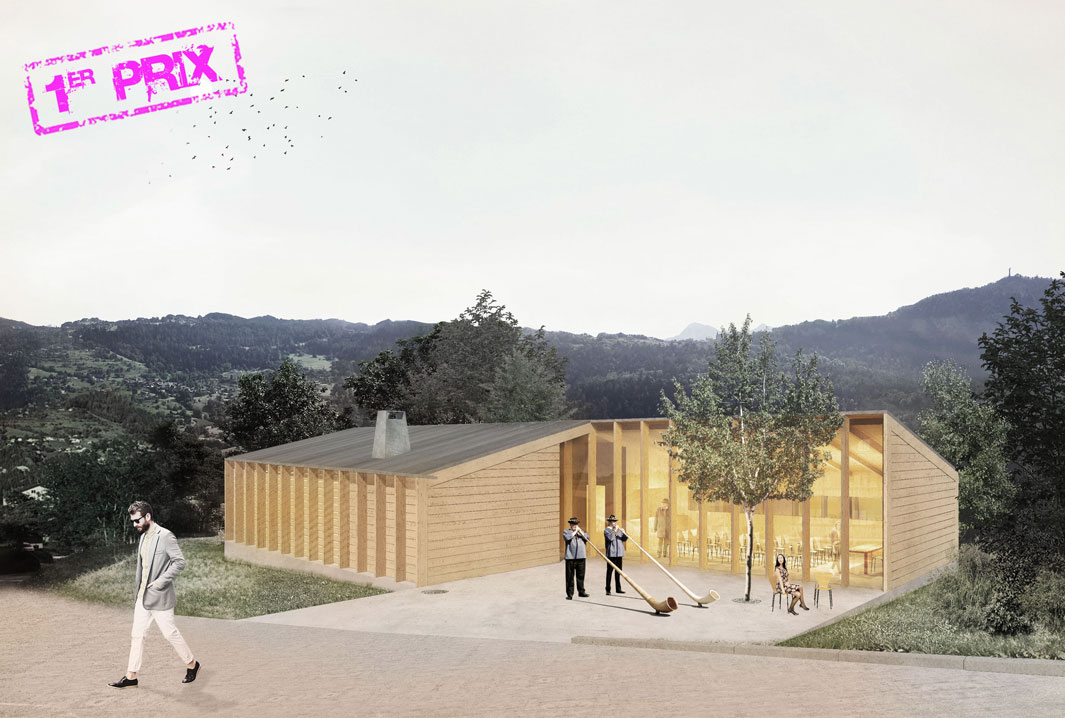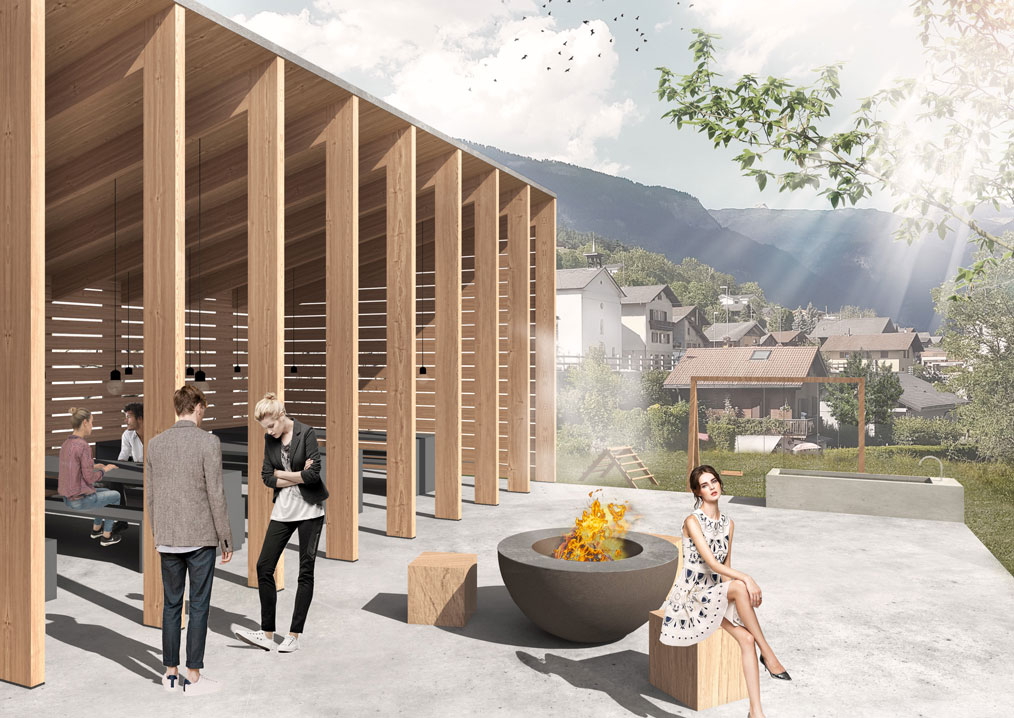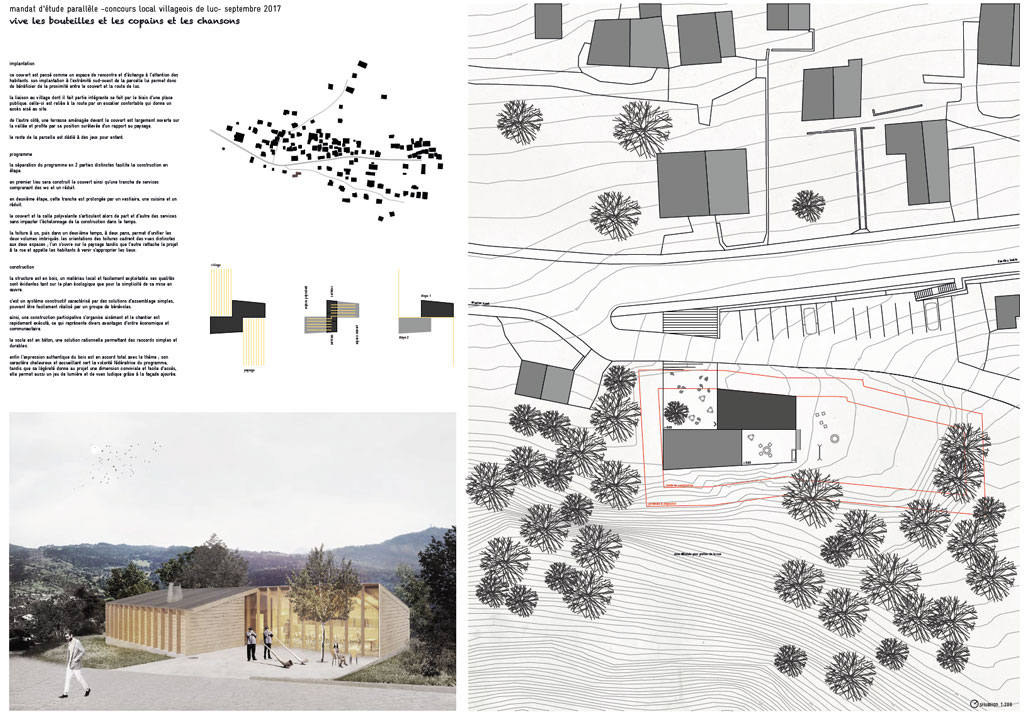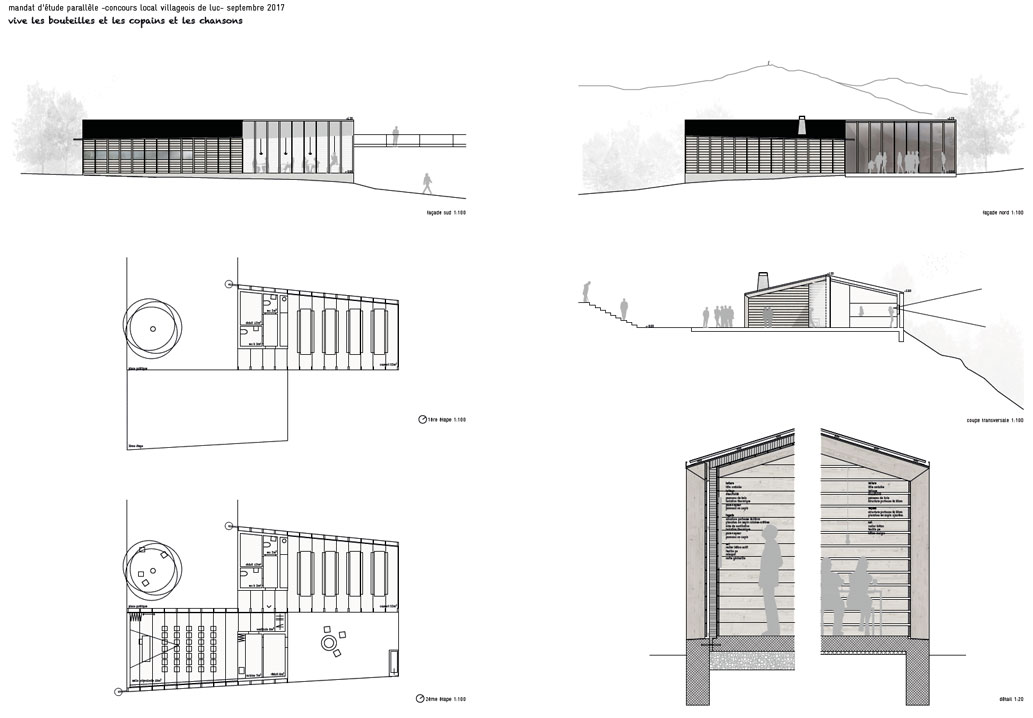 parallel study, village hall at luc – competition, 1st prize

client:

local association of the village of luc

programme :

covered space, multipurpose hall, storage space, toilet facilities

dates :

competition, september 2017

site

this covered area is intended to provide a place where local people can meet and interact. the covered area's location on the south-west edge of the plot enables it to benefit from its proximity to the route de luc.

it is integrated into village life by means of a public open space, which is linked to the road by convenient steps giving easy access to the site.

on the other side, a landscaped terrace adjacent to the covered area has a wide vista out across the valley, making the most of its elevated position in relation to the surrounding countryside.

the rest of the plot is laid out as a children's playground.

programme

the division of the project into 2 distinct parts facilitates staged construction.

first to be constructed will be the covered area plus a facilities block comprising toilets and a small storeroom.

in the second stage, this section will be extended by a cloakroom, a kitchen and a storeroom.

the arrangement of the covered area and the multipurpose hall to either side of the facilities block means that each can have access to it without affecting the staged construction.

the roof, initially single-pitched, with another pitch to be added in the second stage, unifies the two overlapping sections. the roofs are oriented to frame the distinct views over the two external spaces; one opens out onto the countryside, while the other connects the project with the road and invites people to come in and make use of the premises.




construction

the structure is of timber, a local, easily worked material, with obvious qualities both from an ecological and ease-of-use point of view.

the building system is characterised by simple assembly solutions that can easily be put together by a group of volunteers.

this makes participation in the construction easy to organise, and the building works can be completed quickly, benefitting the community both economically and through promoting involvement.

the plinth is of concrete, an ideal solution enabling simple, long-lasting fixings.

the authentic expression of the timber harmonises perfectly with the theme; its warm, welcoming character reflects the inclusive aims of the project, while its lightness gives it a convivial dimension with ease of access.

its open façade also allows for an enjoyable interplay of light and views.

parallel study, village hall at luc – competition, 1st prize